Is A Hot Oil Treatment Good For Your Hair?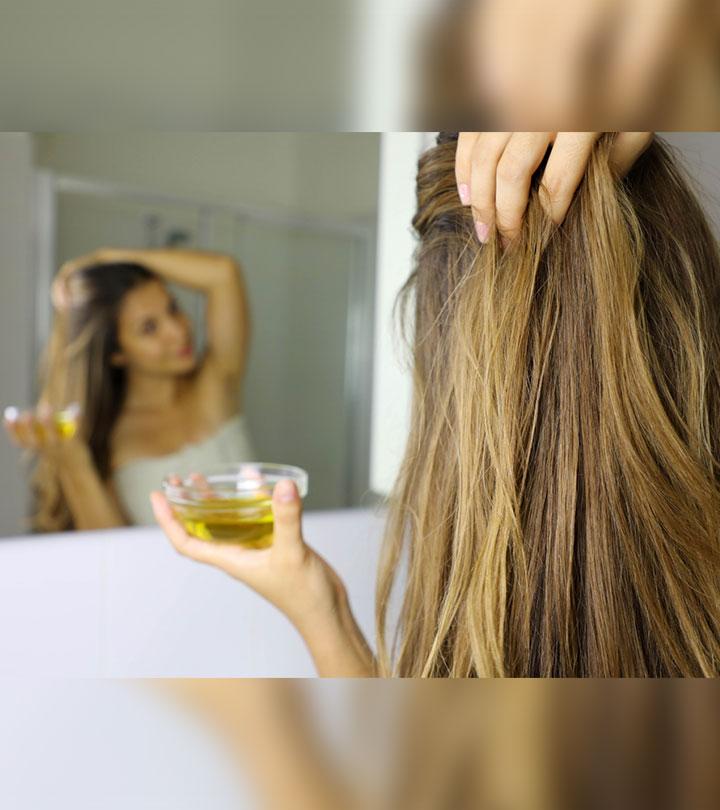 We usually put our hair through a lot of stress to get that perfect mane we have always dreamt of. From shampooing, coloring, and curling to using too many hair styling products, we often deprive our tresses of the life and nourishment they deserve (1). Ever tried using hot oil treatment for hair growth? If no you must try it.
However, a hot oil hair treatment can relieve your hair of those negative effects. The treatment also helps retain the hair moisture and boosts hair strength. Here, we elaborately discuss hot oil treatment, its advantages, and the oils best suited for use. Keep reading.
What Is A Hot Oil Hair Treatment?
A hot oil hair treatment is a hair and scalp care procedure done using natural hot oils to treat damaged hair. You coat your hair strands with hot oil(s) to nourish, protect, and strengthen them with the essential vitamins and other nutrients. The heat in the oil(s) promotes better absorption of the nutrients.
Your hair type and the advantages you desire can determine the specific oil you must use. A hot oil treatment can help treat issues like dry scalp, excessive hair shedding, and hair breakage. The next section explores the benefits of hot oil treatment in greater detail.
Advantages Of A Hot Oil Treatment For Hair Growth
1. Strengthens Hair
A hot oil hair treatment penetrates deep into the hair and prevents hair damage. Coconut oil, for instance, if used for hair grooming products, can reduce protein loss in both undamaged and damaged hair (2).
2. Nourishes And Moisturizes Hair
A hot oil treatment can work wonders on dry hair. The warm oils seal moisture, and their enriching ingredients (like fatty acids) penetrate the hair shaft easily (3). This oil infusion restores the hair's lost moisture and also offers it much-needed nourishment.
3. Prevents Damage Due To Styling And Coloring
Heat styling causes major hair damage. But combining your styling routine with hot oil massage therapy can control the damage.
4. Promotes Hair Elasticity And Hydration
A hot oil treatment can boost hair moisture and elasticity (4). You may use it once or twice a month.
5. Helps Combat External Aggressors
Our hair is regularly exposed to external aggressors like surfactants and other chemicals that cause damage. Mineral or sunflower oils used in hot oil treatments can keep such aggressive substances from penetrating the hair strands. These oils may also reduce any friction between the hair strands.
6. Helps Prevent Dandruff
A hot oil treatment can reduce dandruff symptoms by moisturizing and deep-conditioning your scalp and hair strands. The ingredients in the oils also offer a distinct shine to your tresses.
7. Prevents Hair Frizz
A hot oil treatment helps fight hair frizz without damaging your hair.
These are a few of the potential benefits of a hot oil hair treatment. Some also wonder if such treatment can promote hair growth. We discuss the same in the following section.
Can A Hot Oil Hair Treatment Effectively Promote Hair Growth?
While scientific evidence on the efficacy of the oils (and their nutritional composition) in promoting hair growth is lacking, regular massage with the oils may stimulate blood flow to the scalp and potentially prevent hair breakage and loss.
However, choosing the right oil based on your hair type can also determine the results. The next section explores the best oils you can use for this treatment.
The Best Oils For A Hot Oil Hair Treatment
Hot oil hair treatment is suitable for all hair types. You only have to customize it to suit your hair type and needs. You can use a single oil or a blend of multiple oils to achieve the desired results.
1. Olive Oil
Olive oil is a mono-saturated oil better absorbed by hair than poly-saturated oils. The oil helps condition your hair and improves hair elasticity (6). Using it in a hot oil treatment helps keep your hair soft, shiny, and healthy.
2. Argan Oil
Argan oil helps moisturize and smoothen the hair strands (5). The oil also may stimulate hair growth and prevent hair breakage.
3. Avocado Oil
Avocado oil is rich in antioxidants, fatty acids, and vitamins A, E, and B5. Its minerals are believed to seal the hair cuticles and moisturize them enough to prevent hair breakage (5).
4. Coconut Oil
Hot oil treatment with coconut oil works for all hair types. The oil strengthens the hair cuticles and promotes stronger hair growth. Regular use of the oil may reduce dandruff as well (2).
5. Hemp Seed Oil
Hemp seed oil may help moisturize dry hair as it contains high concentrations of polyunsaturated fatty acids. However, more research is needed to further understand the moisturizing properties of hemp seed oil.
6. Lavender Oil
Lavender oil may help treat an itchy scalp. Its potent antimicrobial properties may help reduce bacterial infections and itching.
7. Jojoba Oil
Jojoba is especially suitable for an oily scalp (7). It is lightweight and absorbs quickly and prevents the buildup of any residue on your scalp. The oil also makes your hair shinier, softer, and more manageable.
8. Castor Oil
Castor oil is believed to help prevent hair breakage and reduce excess scalp sebum. It also adds hair shine and may slow down hair loss.
Who Can Benefit The Most From A Hot Oil Treatment?
A hot oil treatment can suit almost all hair types and textures. However, people with textured hair can derive the maximum benefit as such hair is usually more porous and does not get the advantages from natural scalp oils. That said, a natural hot oil treatment can benefit anyone with damaged, dry, or chemically-treated hair.
Anybody can use a DIY hair oil treatment from the comfort of their homes. Wondering how? The next section will outline the process and tips.
How To Do A Hot Oil Treatment At Home
Although there are various ways you can do a hot oil treatment yourself, you would want to use at least one carrier oil and one or more essential oils. Here is what you need to do:
1. Choose The Oil
Pick any oil of your choice (olive, coconut, almond, lavender, avocado, jojoba, or argan oils). You may also pick two oils and mix them in equal quantities.
2. Wash Your Hair
Wash your hair properly. The hot oil therapy works best on clean hair and gets absorbed better into the hair cuticles.
3. Heat The Oil
Heat the oil mixture until it is warm enough (ensure it does not scald you). Take about 4 to 6 tablespoons of the oil or more, depending on your hair length.
4. Apply Oil To Hair
Comb your hair gently to remove all knots. Make sure your hair is semi-dry before you begin the application. Apply the oil to your hair strands. Massage all over your scalp to stimulate blood circulation.
5. Cover Your Hair With A Towel
Rinse a towel with warm water. Ensure it is not dripping water. Wrap the towel around your head and let it sit for an hour.
6. Wash Your Hair
Rinse your hair with warm water to boost its moisture. Once done, you can shampoo and condition your hair as usual.
Conclusion
Whether you have been battling the weather, prone to excessive hair dryness, or using too much heat, your hair can get some noteworthy benefits from a good hot oil treatment. Hair oils, on their own, help hydrate and moisturize your hair. But their efficacy only gets better with added heat as they help revive hair strands.
Hot oil treatments work best if you want to make your natural hair look soft, healthy, and shiny. Try the treatment at your home today!
Frequently Asked Questions
How often can you do a hot oil treatment?
You may ideally repeat a hot oil treatment twice a month.
Can hot oil therapy cause hair damage?
Although most hot oil treatments use natural and plant-based ingredients, those with sensitive skin may have a reaction. Hence, do a patch test before using the treatment (apply a small amount of the oil to the scalp and check for any reactions).
Can you do a hot oil treatment and deep-condition your hair at the same time?
It is recommended to go for the hot oil treatment first. You can apply the deep conditioning mask on the same day after washing your hair. You may also alternate between the two treatments every week.
Recommended Articles
Sources
Articles on StyleCraze are backed by verified information from peer-reviewed and academic research papers, reputed organizations, research institutions, and medical associations to ensure accuracy and relevance. Read our editorial policy to learn more.
The following two tabs change content below.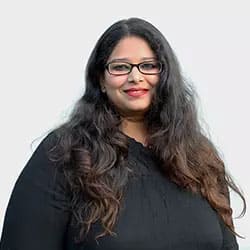 Annie Jangam is a Molecular Biologist with 7 years of research experience in Rice Functional Genomics and Nutrient Signalling with International Publications in Abiotic stress, Nitrogen, and G-protein signaling. She specializes in writing on Health and Wellness. She has been an avid reader since childhood and is passionate about stories that help decipher life and its meaning. She believes in Human Rights for all and that one should "love others like we love ourselves."