How To Wash Hair Without Shampoo: 7 Simple Ways To Try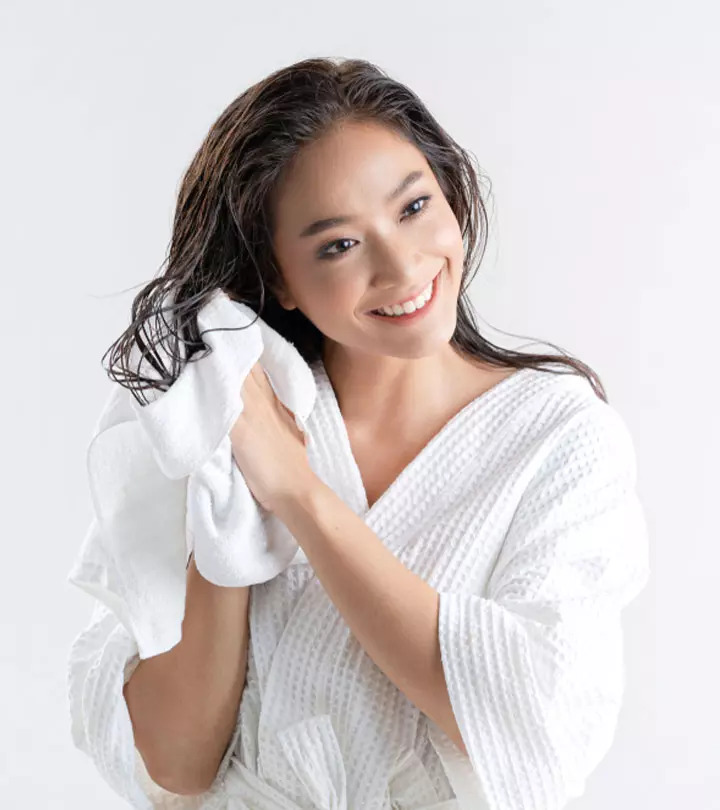 Skipping shampoos is the latest trend and has caught so much attention for its benefits. The chemicals in shampoos damage your hair and disturb its natural balance. Hence, people have chosen to avoid shampoos and look for natural ways of hair care. Washing your hair without a shampoo may sound strange. But some good alternatives can improve your hair health. This article discusses those alternatives and why you do not need a shampoo for hair health.

Why You Should Avoid Shampoo Once In A While
Shampoos contain detergents that clean your hair easily. But certain ingredients in shampoos can cause scalp irritation and make your hair dry and brittle. They may also cause hair loss in the long run. Skipping shampoos has some benefits:
Less exposure to potentially harmful chemicals
Better hair volume
Improved scalp health
Improved production of natural scalp oils
There are quite a few natural alternatives to shampoos. These are easy to use and promote long-term hair and scalp health.
7 Ways To Wash Hair Without Shampoo
1. Baking Soda
Baking soda (sodium bicarbonate) has a pH of 9. It works as an effective cleanser and acid neutralizer. Its alkaline pH helps remove build-up and dirt from your scalp. It works great for oily, straight hair. Here are some advantages of using baking soda as an alternative to shampoo.
It is said to possess antifungal properties that help fight against dandruff.
It protects your hair from environmental pollutants.
It removes excess oils and restores hair shine.
It does not weigh your hair down.
It soothes an itchy scalp and softens your hair.
It adds volume and body to your hair.
Your scalp has a standard pH of 4 to 5. But baking soda will likely throw your scalp pH out of balance. Hence, you will have to neutralize this effect with an apple cider vinegar rinse.
2. Apple Cider Vinegar
Apple cider vinegar (ACV) has a pH of 4.5 to 5.5, similar to that of the scalp. This pH brings your hair back into balance and adds strength. The vinegar is also believed to control bacterial infections that may otherwise lead to scalp issues. ACV specifically offers relief to oily hair. However, pure ACV will degrade your hair. Hence, dilute it with a carrier oil before applying it to your scalp.
3. Lemon Juice
Lemon juice also has a low pH and helps restore the natural hair balance. It also boosts scalp health. It can treat dandruff and makes your hair thick and shiny. It is a natural degreaser and works perfectly for washing your hair. Lemon juice is also suitable for oily hair or hair with no volume. Its astringent properties help remove the excess oil and dirt from the scalp.
If you have oily hair, you may squeeze the juice of a lemon into a cup of warm water. Apply the mixture to your scalp and massage for some time. Rinse.
4. Bentonite Clay
Bentonite clay has great moisturizing properties and draws out excess oil and dirt. It has been widely used as a hair cleanser and softener (1). It offers deep moisturization and helps treat dry and damaged hair. It also reduces hair frizz and protects hair from heat damage. You can make this clay into a paste and apply it along the length of your hair. You may use an apple cider vinegar rinse as a conditioner.
5. Light Rye Flour
Light rye flour works for all hair types and is a very mild hair wash. It helps treat itchy and dry scalp, dandruff, and greasy hair. It is packed with minerals and vitamins essential for your hair. It works without disturbing the natural pH balance of your hair.This flour is also rich in vitamin B5 known for its anti-inflammatory properties.
You can mix two tablespoons of light rye flour with water and apply the paste to your hair evenly. Leave it on for 20 to 30 minutes and rinse with water.
6. Dry Shampoos
Shampooing your hair every day can make your hair dry by stripping off the natural oils from your scalp. So, instead of washing your hair daily, you can use dry shampoos. These shampoos work by absorbing the excess oils from your scalp and hair between your hair wash days without leaving your hair dry and messy. Also, dry shampoos offer wonderful fragrances and make your hair look fresh.
7. Co-Washing
Co-washing, or conditioner-only washing, suits those with drier or curlier hair. Wash your hair with a conditioner like you would with a shampoo. Let the conditioner sit for a couple of minutes over your hair. Rinse with lukewarm water. Remember not to use hair care products with silicones. Products with silicones may make your hair smooth and shiny but also leave a residue.
Benefits Of Washing Hair With Only Water
Washing your hair with only water is a natural alternative to shampoos. Frequent washing of hair with shampoos can strip off the natural scalp oils and lead to product build-up. Water-only washing eliminates the use of sulfates in shampoos that otherwise make your hair brittle and dry. (if you have dry hair and scalp). It also helps in the even distribution of the hair's natural oil (sebum).
If your hair is tangle-prone, washing with water alone along with a deep conditioning hair mask can help. The hair strands have a rough surface. With more natural oils left on the scalp, your hair strands will glide over each other and not tangle as much.
Sometimes water-only washing works best on curly, thick, coily, and coarse hair types. These hair textures are often prone to dryness, and using water alone helps retain hair moisture. A deep conditioning mask will help seal the moisture after washing.
 Other Tips For Washing Hair Without Shampoo
Oil-based cleansing can promote strong and healthy hair by providing moisture to the cuticles.
Dry shampoos can absorb excess oil and grease from your scalp and give your hair a refreshed look.
Aloe vera is another natural alternative to shampoos and is known for its moisturizing properties. It has antibacterial and anti-inflammatory properties and can help prevent dandruff. Apply aloe vera gel to your scalp. Massage it thoroughly for a few minutes and rinse your hair with lukewarm water.
It is important to pay attention to how your hair reacts after using these alternative products in place of shampoo. Furthermore, how frequently you are washing your hair using these methods also has some impact on the results. If your hair responds positively to any of the alternative products, start using them to get healthy and strong hair.
Sources
Articles on StyleCraze are backed by verified information from peer-reviewed and academic research papers, reputed organizations, research institutions, and medical associations to ensure accuracy and relevance. Check out our
editorial policy
for further details.
Recommended Articles
The following two tabs change content below.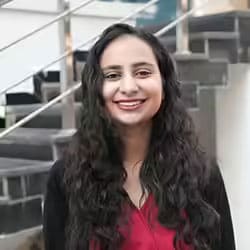 Arshiya Syeda is an editor and certified counselor. Ever the lover of the written word, she served on the editorial boards of her school and college newsletters. Writing articles on hairstyles, hair care, and nutrition helped her combine her love for reading, writing, and research. As an editor, she helps her team members deliver polished and meticulously researched content. Arshiya is fluent in English, Urdu, and Hindi and aims to become a multilinguist by learning German and teaching herself American Sign Language (ASL).