Rose Water For Skin: Benefits And How To Use It
Rosewater is a staple in our skincare regimen. This multipurpose ingredient helps soothe the skin, keep it hydrated, beautiful, and radiant. However, it may also cause some adverse reactions. In this article, we have discussed everything you should know about rose water €" the benefits and risks before you use it on your face and skin. Keep reading!
What Is Rose Water?
Rosewater is fragrant water prepared by steeping or steaming rose petals (1). Traditionally, this popular ingredient has been used in cosmetic formulations, Middle Eastern cuisine, medicine, and perfumes. Rosewater contains about 10%-50% of rose oil, one of the major by-products obtained by distilling rose flowers. It has anti-inflammatory, antimicrobial, anti-anxiety, and antioxidant properties (1).
There are several benefits of using rose water for the skin.
Benefits Of Rose Water For The Skin And Face
May Help Balance Skin pH Levels: Our skin has a pH between 4.1-5.8 (2). The pH of rose water is usually between 4.0-4.5. A study observed that skincare products with a pH between 4.0-5.0 could help minimize skin irritation and maintain the skin€™s natural pH levels (3).
Helps Ease Redness: A pre-feasibility report on rose water states that rose oil and rose water have an astringent effect on the blood capillaries close to the skin surface. Applying rose water helps ease redness caused by the enlarged capillaries (4).
May Hydrate Your Skin: Rosewater feels refreshing on the skin and can help keep it hydrated. It is popularly used in toners to minimize the appearance of pores, as mists to refresh your makeup, soothe sunburns, and boost the efficacy of DIY masks. Traditionally, women bathed in rose water to keep their skin soft, smooth, and glowing.
Has Antimicrobial Effects: Rose essential oil has antimicrobial effects. A study found that the essential oil and absolute had a strong antibacterial effect against strains of Aureus (cause acne), E. Coli, C. Violaceum, and several other bacteria (1). Since rose water contains rose oil, it may also help minimize acne and keep your skin healthy.
Contains Antioxidants: Rosa damascena has antioxidant properties. The extracts of this rose and the essential oil derived from it have free radical scavenging properties (1). This may reduce oxidative stress and help improve signs of aging to maintain youthful skin.
May Heal Wounds: Traditionally, rose oil is used for wound healing (1). Rose oil has anti-inflammatory benefits and antimicrobial properties. It contains rose oil, so using rose water may also help heal wounds. It is a common home remedy for soothing razor burns.
Has Anti-inflammatory Effects: A rat study found that rose extract could reduce edema in the paw. However, it stated that the anti-inflammatory and antioxidant effect of Damascena (mainly its extracts) could be attributed to vitamin C present in it (1).
Let us find out how to use rose water and reap all its benefits.
How To Use Rose Water For Skin And Face
1. Rose Water Toner
Rosewater is often used as a toner to reduce puffiness of the eyes (cotton pads soaked in cold rose water), soothe sunburns, and keep the skin hydrated.
You Will Need
A few strands of saffron
½ cup of rose water
A bottle
Process
Soak the saffron strands in half a cup of rose water.
Store the mixture in a bottle.
Saturate a cotton pad with the mixture and dab it on your cleansed face.
Let the rose water dry.
This combination may help brighten your skin. This works for all skin types. However, you may customize it accordingly. Here is how.
DIY Toners For Different Skin Types
Dry Skin: Mix 5 ml of glycerin and 30 ml of rose water.
Combination Skin: Mix 5 ml of glycerin, 5 ml of apple cider vinegar, and 30 ml of rose water.
Oily Skin: Mix 5 ml of apple cider vinegar and 50 ml of rose water.
2. Rose Water For Healthy Skin
Sandalwood oil was found to have therapeutic benefits, along with anti-inflammatory and antioxidant properties (5). This popular remedy can soothe the skin and may help with uneven skin tone.
You Will Need
2 tablespoons of sandalwood powder
2 tablespoons of rose water
Process
Mix the rose water and sandalwood powder to make a thick paste.
Spread this mixture evenly on your face.
Let it dry for 10-15 minutes.
Rinse with lukewarm water.
3. Rose Water For Acne-Prone Skin
Witch hazel has potent anti-inflammatory properties. It is rich in salicylic acid that can soothe acne lesions (6). This recipe can tone oily skin and improve the appearance of skin pores.
You Will Need
1 tablespoon of witch hazel
1 tablespoon of rose water
Process
Combine the witch hazel and rose water.
Apply this solution to the acne lesions.
Leave it on for 10-15 minutes.
Rinse with lukewarm water.
4. Rose Water And Aloe Vera Mask For Dry Skin
This face mask helps to soothe your skin and prevent inflammation. Aloe vera gel is an excellent ingredient that helps reduce inflammation. It also has antibacterial and moisturizing properties (7).
You Will Need
1 tablespoon of aloe vera gel
1 tablespoon of rose water
Process
Combine both the ingredients.
Apply the mixture to your face like a face pack.
Leave it on for 20 minutes and wash it off.
5. Rose Water And Cucumber Mask For Sensitive Skin
Cucumber feels extremely cooling on the skin and has a refreshing effect (8). This face mask can help soothe sensitive skin.
You Will Need
1 tablespoon of grated cucumber
2 tablespoons of rose water
Process
Blend the grated cucumber and rose water.
Apply this mask to your face.
Leave it on for 15 minutes before washing it off.
6. Rose Water And Honey Face Mask For Hydration
Honey has hydrating properties that help seal moisture in your skin (9). In combination with rose water, honey makes for an excellent hydrating solution for dry skin.
You Will Need
1 tablespoon of honey
2 tablespoons of rose water
1 tablespoon of aloe vera
Process
Mix all the ingredients.
Apply this mixture to your face like a mask.
Leave it on for 10 -15 minutes.
Rinse it off with cold water.
7. Rose Water And Basil Mask For Sunburns And Rashes
The holy basil-rose water mixture has excellent cooling properties. Holy basil also has antibacterial and antifungal properties (10). This solution helps calm your skin, soothe sunburns, and heal red and itchy patches.
You Will Need
10-15 holy basil
200 ml of rose water
Process
Crush the holy basil (tulsi) leaves and mix with rose water.
Strain the mixture and store it into a spray bottle and refrigerate.
Spray the mixture onto the affected areas.
These are a few ways to use rose water for your skin. However, it is better to avoid commercial rose water brands as they may contain preservatives and additives that may irritate the skin. Hence, it is best to prepare rose water at home. Find out how in the next section.
How To Make Rose Water At Home: DIY Recipe
Here€™s the simplest way to make rose water using the simmering method.
You Will Need
Petals of 10 roses
2 liters of distilled water
Process
Wash the rose petals with lukewarm water.
Put the petals in a large pot and add enough distilled water to completely soak them.
Cover the pot and simmer the water on low heat until the petals have lost their color.
Strain the liquid and discard the petals.
Store the rose water in a glass jar.
Although rose water is considered safe for the skin, you may experience certain side effects.
Side Effects Of Rose Water
There aren€™t any significant side effects of rose water. However, it contains rose essential oil, which may cause allergies in some people. Hence, it is better to do a patch test before you use rose water. If you are sensitive to rose water, you may experience:
Itching
Burning
Stinging
Redness or rashes
These are signs of an allergic reaction. In such cases, consult a dermatologist immediately.
Conclusion
Rose water has been popularly used in beauty and skincare products due to its numerous benefits. It is used extensively in DIY remedies as it helps soothe the skin and minimize irritation. Moreover, the heavenly fragrance of rose water instantly lifts your mood. Follow the tips and recipes mentioned in the article to maintain healthy and glowing skin.
Recommended Articles
Sources
Articles on StyleCraze are backed by verified information from peer-reviewed and academic research papers, reputed organizations, research institutions, and medical associations to ensure accuracy and relevance. Read our editorial policy to learn more.
The following two tabs change content below.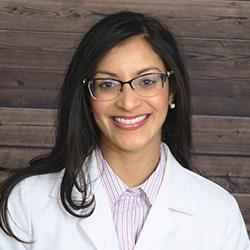 Dr. Vindhya L Veerula
(MD, FAAD, Dermatologist)

Dr. Veerula (Dr. V) is a diplomate of the American Board of Dermatology, a Fellow of the American Academy of...

more