10 Best Iron Supplements Of 2023 To Help With An Iron Deficiency
Improve your hemoglobin levels to boost energy and stay active throughout the day.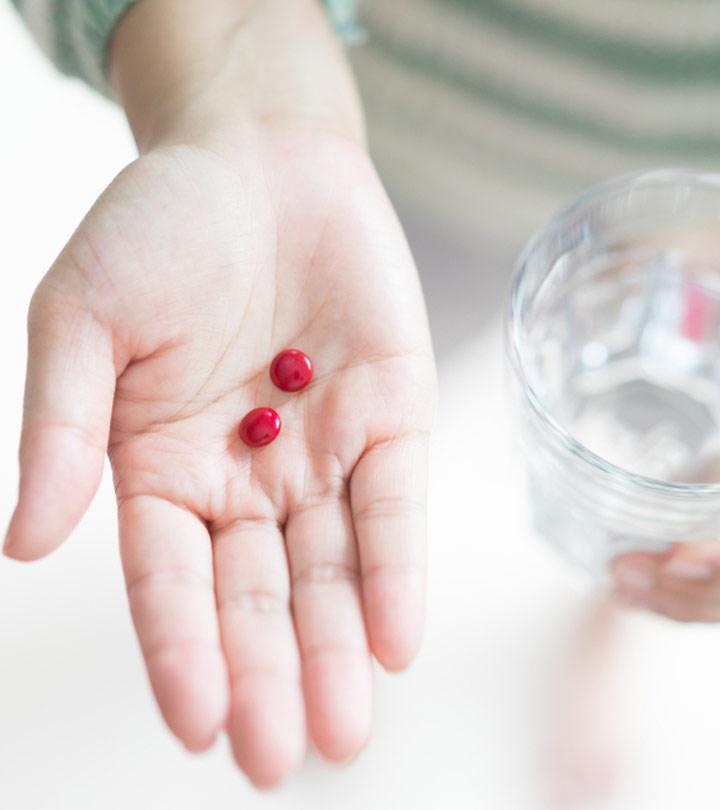 The importance of iron in your body is more than you can imagine (1). Especially for human growth and development, iron is a must. And given that iron is an essential component of hemoglobin and carrying oxygen present in the red blood cells throughout the human body is its crucial function, it requires the best iron supplements for better performance. And these iron supplements should replenish the iron levels of the body. Many iron deficiencies are treated via these supplements too. Therefore, knowing their significance, we have compiled a list of the best ones in this article for you. This list will also come in handy while choosing suitable iron supplements for yourself. So without further ado, let us scroll down and check it out.
Top 10 Iron Supplements Of 2023
Megafood Blood Builder is clinically proven to increase iron levels and reduce fatigue without causing any side effects. It is formulated with nourishing ingredients like beets and organic oranges, along with folic acid and vitamins C and B12. It provides 26 mg of iron per serving. The best part about this supplement is that it is gentle enough to be taken on an empty stomach. The product claims to be safe for menstruating women, pregnant women, vegans, vegetarians, and athletes. To make an informed decision before buying, you can check out this video for some practical insights on the product.
Product Dimensions: 2 x 2 x 2 inches | Weight: 8.61 Ounces
Pros
Doesn't cause constipation or nausea
Maintains healthy red blood cell production
Improves your energy levels
Includes nutritious ingredients
Made with farm-fresh whole foods
Contains essential minerals and vitamins
Maintains healthy blood pressure levels
Cons
None


StyleCraze Says
Iron supplements can be taken with food or after meals to avoid stomach trouble.
This liquid iron supplement is formulated to help maintain healthy iron levels in individuals lacking adequate iron. It contains premium-quality ingredients that are selected under strict manufacturing processes. The formula is free of artificial preservatives, synthetic dyes, and gluten. Try this pharmacist-recommended supplement, hailed by thousands of online reviewers, and observe the results for yourself.
Product Dimensions: 2.06 x 2.06 x 3.58 inches | Weight: 2.47 Ounces
Pros
USP (U.S. Pharmacopeia) verified
May help treat anemia
Easy to swallow
Does not cause constipation
Reasonably priced
Cons
None
This vegan-friendly product contains ingredients that are grown using probiotic cultivation to produce raw food nutrients. They are produced below 115º F so that the nutrients are preserved. This product is exclusively a whole-food-based supplement. It is made without the high heat, synthetic binders or fillers, artificial flavors, sweeteners, colors, and additives. This supplement is a nutritious blend of 23 fruits and vegetables. It is the natural iron supplement that supports cardiovascular health, improves blood circulation, reduces eye risks, offers immune response, and maintains reproductive system. It provides metabolism support and doesn't cause constipation.
Product Dimensions: 6 x 5 x 4 inches | Weight: 5.6 Ounces
Pros
Certified vegan
Gluten-free
May help with anemia
Contains vitamins C, B12, and folate
Easily absorbed
Cons
None


Caution
You should wait for one to two hours between iron supplements to ensure that you receive the full effects of each.