Olive oil is definitely a superstar amongst all the oils. It has been around for centuries and its magical powers are still being discovered even today. We of course know that this beautiful amber oil has many benefits when it is used for cooking and as dressing for yummy salads. It is also known to have wonderful effects on the skin. But the question here is olive oil good for dandruff treatment?The answer is yes. This is great news for those who suffer from dandruff because olive oil is believed to have magical properties that can help you do away with annoying flakes from your scalp and hair.
How to Use Olive Oil for Dandruff Treatment?
Using Olive oil for dandruff does not take long, so it is a big 'YES!' as you do not need to spend hours every day trying to clear your scalp and hair. Here are tips to treat your hair with olive oil:
The first step to treat your hair with olive oil to get rid of dandruff is to thoroughly wet your hair with warm water. Wetting your hair allows you to make sure that your scalp can be oiled properly, rather than targeting only the dry follicles of your hair.
The next step is to warm the olive oil. Easy enough, right? But why warm the oil? Warm oil does wonders in treating dandruff than cold oil. It also helps you relax and improves the blood circulation which in turn promotes hair growth!!
Now that your oil is warm, gently massage it onto your scalp.
A great tip is to divide your hair into sections so that to ensure that every part of your scalp is well-oiled.
Now that you have covered your scalp with the olive oil, cover your head with a towel or a shower cap. You may ask why? Well, a turban helps the oil saturate your scalp and infuse the follicles of your hair as well.
How long should you leave in the oil? 30 minutes is more than enough for the oil to work its magic on your scalp and hair.
The next step is to shampoo and rinse thoroughly. You can condition your hair as well, if necessary. But be sure to use a mild conditioner that does not aggravate dandruff.
It is best to let your hair dry naturally. Blow-drying dries your scalp and hair and may contribute to dandruff, so do not get your hair dryer out!
You can also use olive oil with apple cider vinegar to see better results. This mixture is known to cleanse your scalp and revitalize dull, lifeless roots. For people who have greasy or oily scalp, this is a best mix.
Take two tbsp. of olive oil in a small bowl and to this add 2tbsp. apple cider vinegar and 2tbsp. distilled water. Mix the ingredients well and pour the rinse over your wet damp head and massage it into your scalp with your fingers and leave it for 20 minutes. Later shampoo your hair as normal.
Too much of Elixir can also do harm!
Yes, olive oil is great for treating dandruff but you can make it worse if you overdo it. As it is in style and fashion, less is more! If your scalp or hair becomes too oily, it would be better for you to apply the oil only on the areas that need attention. This way, you avoid getting yucky greasy hair and still keep your scalp and hair dandruff-free!
Forget about anti-dandruff shampoos and try the old-fashioned way to get rid of dandruff. Styling products contain chemicals that will do more damage than good, so take them off your bathroom shelf.
Olive oil is the way to go if you really want to make sure that you have a dandruff-free scalp and healthy hair! What's more? Olive oil also adds volume and strength to your hair. So what are you waiting for? Drive down to the grocer's and get some olive oil – you're all safe beauty partner!
Recommended Articles:

The following two tabs change content below.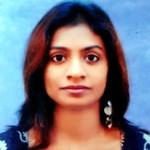 Latest posts by Maanasi Radhakrishnan (see all)