Picture perfect flawless skin is what every woman desires. Nowadays whether you are a student, housewife or a working professional, it is very important to have good skin. This is the first thing people notice about you and it definitely creates a very good impression on the others. Every woman is born with beautiful skin and it is upto us to take care of it properly.
Stressful lifestyle, hectic work schedule, inadequate sleep, lack of nutritional diet, pollution, harmful sun rays (UVA/UVB), excessive smoking and drinking alcohol are the major factors which lead to a dull and dry skin. All of these are part and parcel of our life and we cannot run away from them, but can surely prevent them as "prevention is always better than cure".
In this article, I will be breaking down the Home remedies on how to keep skin glowing into 3 sections:
Daily Matras/Habits
Face Packs and Scrubs
Diet
So sit back, relax and read on to discover the road to achieve that picture perfect skin. Here are the 10 Mantras on how to keep skin healthy and glowing.
Home Remedies For Glowing Skin
1. Cleansing:
A proper cleansing routine helps to get rid of pollution which gets settled on the skin during the day.
Always use a cleanser/ facewash suitable for your skin type instead of soap.
Soap contains harsh chemicals like sodium carbonate which makes your skin dry by stripping off the moisture from your skin.
2.  Exfoliation:
Exfoliation is an essential step in having a clear complexion.
 A good scrub will remove the top layer of dead skin cells, encouraging the production of new, healthy cells.
It also improves blood circulation, lightens the skin making it soft, smooth and youthful.
3. Protect your skin:
Always use a good sunscreen with SPF 30 (sun protection factor) whenever you step outdoors.
 Not only in summers, it's important that you use a sunscreen in winters too.
A good sunscreen protects your skin from the harmful UVA and UVB rays.
4. Pay attention to certain special areas:
After the age of 30, It is necessary that you should pay attention to certain special areas like the neck, eyes and hands which show early signs of ageing. The skin around the neck and hands becomes loose gradually and we can observe dark circles and puffiness under the eyes. These are the initial signs of skin ageing.
To reduce the dark circles and puffiness under the eyes, you can use juice of a raw potato or cucumber. You can keep slices of them over your eyes. Boiled tea bags can also be kept over the eyes. It helps in skin lightening, reducing wrinkles, tan, blemishes and dark spots.
To tighten the loose skin near the neck and hands, massage twice a day with an almond or cocoa massage cream. This will also keep your skin soft and supple. You can also use baby oil or olive oil for massage.
5. Whatever you eat always reflects on your skin and body:
Keep a proper check on what you eat.
You should strictly avoid junk, processes and deeply fried food as it leads to several skin problems like pimples, acne, blackheads, pre mature ageing, breakouts etc.
Adopt a balanced diet which should include lots of fresh fruits, green leafy vegetables, cereals and nuts. This would give a healthy, youthful and a glowing skin.
It is very important that you drink 10-12 glasses of water daily, as it helps to flush out the toxins out of your system.
6. Old is not gold always:
Do not use cosmetics products, creams, and tools etc which are very old.
 Always check the expiry date before buying and using the product.
Try not to share your personal cosmetics with others as it contaminates it and makes it unsafe for personal use.
7. Makeup removal:
Never forget to remove any traces of makeup from your face before going to bed.
Sleeping with makeup will clog your pores leading to pimples and breakouts. It will also make your skin look dull and lifeless.
 You should use an alcohol free cleanser for makeup removal.
Rose water can also be used as it is a natural toner.
8. Sleeping beauty:
Sound sleep is very essential for healthy skin and body.
While we sleep, our body repairs the damaged cells and replenishes the old ones.
Thus our body requires at least 8 hours of sleep daily.
This will give a healthy and glowing skin along with a refreshed mind.
9. Stay away from bad habits:
If glowing skin is what you desire, then keep your bad addictions away.
Smoking tobacco, drugs and drinking alcohol can lead to serious health as well as skin problems.
It is responsible for pre mature ageing, fine lines and wrinkles.
The smoke contracts the blood vessels and thus depriving your skin of the essential nutrients.
10. Exercise well:
When you exercise, your body receives a lot of oxygen while you breathe heavily. Oxygen fights off the formation of free radicals, which leads to pre mature ageing and dull skin.
Indulge in regular brisk exercises like walking, jogging, dancing, yoga, cycling and boxing.
It makes your body fit and healthy and adds a glow to your face.
When your sweat while exercising, you burn off the extra calories and it also improves the blood circulation, digestion and gives you a healthy glow.
Here are 8 Yoga asanas for glowing skin.
Face Packs and Masks for Glowing Skin:
After you follow these 10 mantras, there is always something extra to be done which makes you stand out of the crowd. Yes, I am talking about face packs and scrubs. These packs and scrubs give your face that extra instant glow and charm. Use them twice a week and voila, that perfect glow is all yours!
11. Oatmeal and cinnamon scrub:
This scrub is suitable for all skin types. It is rich in anti oxidants and proteins, thus promotes cell growth.
In 2 teaspoons of oatmeal, add ½ teaspoon of cinnamon powder.
Mix them with 1-2 teaspoon of milk to form a fine paste.
Apply all over the face and scrub gently in circular motions.
Rinse after 15 minutes with warm water.
Here are some more oatmeal face packs.
12.  Green tea scrub:
Tea leaves are rich in flavanoids which maintain the collagen production in the skin. It maintains the elasticity of the skin, makes your skin glow and reverses the signs of ageing.
Boil a spoon full of tea leaves in water. When it imparts colour, remove from the flame. Cool it and add 2 teaspoons from it in the bowl.
In this, add 2 teaspoons of brown sugar. (Here I have used white sugar).
Finally add 1 teaspoon of cream and mix well.
Apply all over the face and scrub gently in circular motions.
Rinse off with cool water after 10 minutes.
13. Sooji scrub:
This is one of unusual ingredient, but do you know that Sooji can also be used as a scrub as it also removes the dead cells, dirt and oil giving you a glowing skin.
Mix 3 teaspoons of Sooji to 1 teaspoon of milk.
Mix well to form a paste and apply on face.
Scrub gently and keep until it is dry.
Rinse off with warm water.
14. Lemon sugar scrub:
The sugar granules help to get rid of dead cells and lemon cleanses, bleaches and also removes tan. It is one of the nature's best skin lightening agent.
In 2 teaspoons of sugar, add 2 teaspoons of lemon juice.
Mix slightly and apply on face. Scrub in circular motion and keep for 10 minutes.
Rinse off with warm water to reveal a glowing skin.
15. Papaya face pack:
Ripe papaya contains BHA or beta hydroxy acid which act as a mild exfoliater. This gently removes the top dead cells of the face and gives a radiant and younger looking skin. It also clears the dirt and oil that can lead to acne and break outs on the face.
Take a ripe papaya and cut it into small pieces.
Add a teaspoon of sandalwood powder into it. You can also use fuller's earth (multani mitti). It absorbs the excess oil from the skin making it soft and supple.
Then add 1 teaspoon of honey. Honey is a natural moisturiser and will also hydrate the skin. It also reduces the blemishes on the skin.
Mix all of them to get a paste consistency.
Apply it all over your face and neck.
Keep it for 20 minutes and rinse with cool water.
It also acts as a skin firming and anti ageing face pack.
Here are some more papaya face packs.
16. Egg Pack:
An egg white is protein, vitamin, and mineral rich so it nourishes your skin. It is known to cleanse, exfoliate and lighten the skin complexion. The egg white also helps to counter the wrinkles and gives you a youthful and glowing.
Extract the white of an egg in the bowl and whip it to foam.
Then add a teaspoon of yogurt and a teaspoon of lemon juice.
Mix to form a smooth paste and apply all over the face.
Leave it for 15 minutes until it dries and wash with warm water.
Here are some more egg face packs for your reference.
17.  Almond Mask:
Into this add 1 teaspoon of rose water, as it acts as a natural toner for the skin and imparts a healthy glow.
Add 2 teaspoons of whole milk and mix well to from a smooth paste.
Apply all over the face and keep for 15 minutes to allow the skin to absorb it. Rinse off with warm water.
18. Milk and honey Mask:
This is an old age formula for healthy and radiant skin. Many legends say that Cleopatra's beauty routine always incorporated honey and milk. Raw milk contains skin-friendly ingredients such as saturated fat, protein, calcium and vitamin C. Honey is also known for its moisturising and antibacterial properties.
Mix 2 teaspoons of milk with 1 teaspoon of honey.
In this add 1 teaspoon of besan (gram flour) and mix well to form a homogenous paste.
Apply all over the face and leave it for 20 minutes, allowing the pack to dry.
Rinse off with warm water.
Here are 13 Homemade face packs with honey.
19. Orange Mask:
Orange contains large amounts of citric acid and vitamin C, which refreshes the skin and relieves the acne.  The orange peel as well as its juice can be used to treat acne and pimples.
Grind a few pieces of the orange peel to from a paste.
In this add 2 teaspoons of rose water and mix well.
Apply all over the face and leave it for 15 minutes. Rinse off with cool water.
Here are a few Orange face packs for your reference.
20. Vegetable Pack:
Vegetable face pack helps to improve the blood circulation, cleanses, firms the entire face naturally and makes your face glow. The vegetables tone your skin and also provide enzymes that help to balance and cleanse the skin at the same time.
Chop the vegetables like carrot, potato and cabbage into small pieces and boil them.
Keep the vegetable water aside as it can be used to wash your face.
Mash all the boiled vegetables together and add a teaspoon of milk to form a paste.
Apply all over the face and leave it for 15 minutes. Rinse off with cool water.
Here are a few more face packs and masks for you.
21. Multani mitti Mask:
This is a great cleansing mask as multani mitti has high absorbing properties. It is rich in minerals so it improves the blood circulation.
In a teaspoon of multani mitti, add 1 teaspoon of curd and milk.
Then add a 1 teaspoon of besan and ¼ teaspoon of turmeric powder.
Mix well and apply on the face.
Rinse off after 20 minutes.
Here are a 10 more multani mitti face packs.
22. Tomato Pack:
Tomatoes contain "lycopene" which is an anti oxidant and hence helps in lightening the skin. It also keeps wrinkles away and provides a healthy glow.
Make a paste of a small tomato. To this add ½ teaspoon of lemon juice and mix well.
Apply this on the face and leave it for 15 minutes. Rinse off with cold water.
Here are some fruit facial packs.
Healthy Food for Glowing Skin:
A healthy diet is very important for your body and skin.  Fresh fruits and vegetables are a storehouse of vitamins and minerals that are important for our body.  Try to include them in your daily diet for a younger and glowing skin. Some more home remedies for fair skin:
1. Vitamin A rich foods like papaya, carrot, green leafy vegetables etc.
2. Vitamin C rich foods such as lime, amla, oranges, guava, spinach, etc facilitate in collagen production.
3. Whole grains, cereals, almonds, walnuts are very rich in Vitamin E, which makes our skin soft, silky and supple.
4. Banana is a good source of iron, magnesium and potassium. It also helps to reduce menstrual cramps.
5.  Carrots contain large quantities of beta- carotene which is converted into vitamin A by the body. Vitamin A rejuvenates the skin and also helps fight wrinkles. Carrots are also known for their skin lightening properties.
Hope the guide was helpful. Let us know if we missed something in the comments below. We will try to get them included in the list right away.
Recommended Articles:
If You Enjoyed This Post, Sign Up For Newsletter
(And get your daily dose of Beauty & Wellness tips straight to your inbox)
The following two tabs change content below.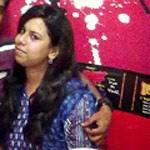 Latest posts by Ankita Biswas (see all)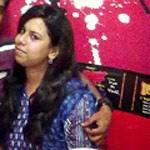 I am a 20 year old engineering student.. An avid writer, orator and a journalist by hobby, I am also a food blogger... I love getting dressed in chic clothes and the right make up of course!!!