We try to solve our skin and hair problems by using readymade cosmetics or medicines, but we forget that the best treatment lies in our own kitchens. With easily available ingredients, we can prepare some amazing remedies for treating many health and beauty concerns. Fenugreek or methi is certainly one among them.
In this post, we talk about the various benefits of fenugreek. To know more, keep reading!
Fenugreek – An Overview
Fenugreek is truly a wonder spice that is widely used in Indian kitchens in different recipes like curries, dals and vegetarian dishes. The methi paratha is particularly famous in Indian households for its delicious taste. Methi seeds possess a strong flavour and are bitter in taste.
Although the seeds and leaves of this plant are used as a culinary herb, it is also known to cure many health problems, and is an antidote for most hair and skin concerns. This is because methi is rich in medicinal properties. Its constituents include protein, vitamin C, fiber, iron, potassium, lysine, L-tryptophan and alkaloids. Due to the presence of a compound known as diosgenin, methi contains properties similar to oestrogen. It also contains steroidal saponins. Due to the presence of these constituents, fenugreek seeds are an answer to several health problems that we may face.
Most of the fenugreek seed treatments are homemade and inexpensive, so you can easily try them out. Methi seeds are available widely and can be purchased from any grocery store.
Click here to view an enlarged version of this infographic.
Fenugreek Seeds For Skin:
Fenugreek is known as the Asian beauty secret for acquiring beautiful skin. It has antiseptic and anti-inflammatory properties. Studies have pointed out that methi seeds serve as an effective topical treatment for a variety of skin-related problems.
1. Cure For Skin Inflammation:
It is an herbal cure for skin inflammation. It can treat boils, abscesses, eczema, muscle pain, burns and gout among other problems. It can relieve local inflammatory pain and swelling when used as a poultice.
Method of application: 
a. Grind 1 tablespoon of methi seeds into powder
b. Mix this powder with warm water
c. Soak a piece of clean cloth in this mixture
d. Apply this on the affected areas of the body like a poultice
2. Cure For Acne/Blackheads And Wrinkles:
Just add honey to the paste suggested above and apply this as a face mask on your skin to treat acne. This can effectively treat cystic acne as well. It can be useful against blackheads and wrinkles as well. It draws out toxins accumulated underneath the epidermis and tones the outer layers of the skin. Thus, both ingestion and external application of this is useful to help you get that desired glow on your skin.
3. Anti-Ageing Remedy:
Fenugreek is a natural anti-ageing remedy too. It combats free radicals in the body; repairs damaged skin cells; and regenerates new ones, effectively. All of these together help delay the signs of ageing like wrinkles, age spots, fine lines and blemishes. To use:
Take two teaspoon of fenugreek paste
Add a teaspoon of boiled milk to it.
Now add a teaspoon of honey
Mix it all well to form a smooth paste.
Apply the paste on your face and leave it for 20 minutes.
You can use this remedy twice a week to tone your facial skin.
4. Exfoliates Skin:
Fenugreek can be used to prepare an effective skin exfoliator. It smoothly exfoliates your face to reveal the beautiful skin beneath. To use:
Make a face pack using fenugreek paste, curd, gram flour and fenugreek water.
Mix all the ingredients together.
Apply on the face and leave it for 15 minutes.
Splash your face with water and scrub in a circular motion.
Rinse it off with cold water and pat dry.
This scrub helps exfoliate the skin and removes dead skin cells, making your skin appear healthier and shinier.
5. Lightens Skin:
Fenugreek can also be used to lighten your complexion. It can also be used to treat your under-eye dark circles. To use:
Mix fenugreek paste with milk
Apply it evenly to your skin.
Also apply it on the under eye area
Wash it off after 15 minutes.
This paste improves complexion and minimizes the appearance of fine lines.
[ Read: Prepare Aloe Vera Juice ]
6. Prevents Sun Damage:
Fenugreek can also help protect your skin from the sun damage. Consumption of fenugreek is said to work wonders in protecting skin against harmful radiation of sun and damage caused by sun exposure.
7. Tones And Cleanses Skin:
Homemade fenugreek toner can nourish your skin. Fenugreek seeds benefits to make skin healthy from within. To use:
Add a handful of fenugreek seeds to four cups of water
Simmer this on flame for fifteen minutes.
Strain the water and let it cool.
Use this water for washing your face twice a day.
Regular use of this toner will nourish and cleanse the skin.
8. Treats Blemishes:
Blemishes can be very irritating. Even the most beautiful face can look ugly with blemishes on it. To banish skin blemishes fenugreek is a great remedy. To use:
Grind one teaspoon of fenugreek into powder.
Mix it with warm water.
Soak a cloth or cotton in this solution.
Apply it on your face.
Wash it off after 15 minutes.
Apply this twice daily to reduce blemishes and get a clear and flawless skin.
Fenugreek Seeds For Hair Growth:
Methi seeds are extremely effective against hair fall, dandruff and help to reverse baldness and hair thinning. Incorporated in your diet or applied directly on your hair in the form of a paste, fenugreek can be the ultimate solution for all your hair-related problems.
Fenugreek seeds or methi contain proteins and nicotinic acid which are a great source for hair growth. It contains large amounts of lecithin which makes our hair healthy and strong, and hydrates the hair. It helps to reduce the dryness of the hair, cures dandruff, conditions the hair, keeps the scalp cool and treats a variety of scalp issues. It is highly effective against hair fall and provides strength from the roots.
9. Hair Loss:
Methi is extremely effective in strengthening the hair from the roots and treating follicular problems. The seeds contain hormone antecedents that enhance hair growth and help in rebuilding the hair follicles. The herb also contains proteins and nicotinic acid; protein-enriched diets have always been known to encourage diminished hair loss and stimulation of hair growth. High concentration of protein in fenugreek partially explains the herb's curative effects on balding hair. The lecithin in methi helps in strengthening dry and damaged hair. The natural tonic helps in moisturising the hair and bringing back the lustre and bounce. This is why methi seeds for hair growth has been an ancient technique prevalent in India.
Method of application: 
Here is how to use fenugreek seeds for hair growth. There are different ways of application:
a. Soak methi in water for some time and make a paste. Apply coconut oil to the hair first, and then apply the paste on your scalp. For best results, allow the hair to absorb the mask for at least an hour before washing it.
b. You can also mix powdered methi seeds with coconut oil to form a paste. Then massage the paste on your hair. You will notice positive results within 2 to 3 weeks of application.
c. A paste of methi seeds mixed with coconut milk helps prevent hair loss, reduces dandruff and promotes hair growth.
[ Read: Benefits of Coriander Seeds ]
10. Dandruff:
Dandruff is a common hair ailment and it surfaces specially during the winter months.
There are various treatments and procedures to treat dandruff and one of the most basic and an effective cure is using methi seeds. It is also effective against a dry scalp and dermatitis.
Method of application: 
There are different ways of doing this:
a. Take 2 tablespoons of methi seeds and soak them in water overnight. By morning the seeds will soften. Now ground them into a fine paste. Apply the paste on your scalp and leave it for half an hour.
b. Soak the methi seeds overnight, make a paste and apply it in conjunction with curd. Rinse well with water after an hour. This prevents dandruff and other scalp irritations.
c. Another treatment involves crushing one table spoon of methi seeds and mixing it with warm oil. After the mixture cools down, apply it on your scalp and leave it for 2 hours.  Shampoo your hair thoroughly to remove all traces of the paste.
d. Make a paste using methi powder and water, and apply the paste directly on the scalp and wash off after half an hour. People with severe dandruff problems can leave the paste for an hour before rinsing.
[ Read: Remedies For Dandruff ]
e. Make a paste of ground methi seeds mixed with apple cider vinegar. Leave it for not more than 30 minutes.  This mask is good for treating dandruff and a dry, itchy scalp.
11. Conditioning:
Fenugreek seeds contain lecithin, an emulsifying substance. When soaked in water, the seeds produce a slippery substance which endows your hair with shine. This quality makes methi seeds for hair conditioning an optimal choice. Other natural conditioners like curd and oil do not give the slippery effect to the hair as methi does. The mucilage of fenugreek replicates that slippery effect.
Method of application: 
a. Soak the whole ground seeds in boiling water and leave them overnight. When the seeds turn slimy to touch, grind them into a paste and apply the mixture on your scalp and roots, then to the whole length of the hair. Do not let the paste dry completely as it will be difficult to wash off then. Wash it while it is moist. Covering the hair with a plastic bag will keep it moist for a long time. Let it remain for 30 minutes and wash it off.
b. Mixing ground fenugreek seeds or leaves with shoe flower will condition your hair and cool the scalp.
c. You can also make an herbal tonic using methi seeds. Boil methi seeds and let them soak completely in coconut oil overnight. Strain the oil and massage this oil thrice a week to get shiny lustrous hair. It will even help to reduce hair fall to a great extent.
 [Read: 12 Best Benefits of Pumpkin Seeds for Skin, Hair and Health]
The following two tabs change content below.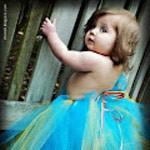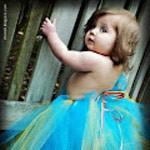 Latest posts by Arshi Ahmed (see all)