We try to solve our skin and hair problems by using readymade cosmetics or medicines, but we forget that the best treatment lies in our own kitchens. With easily available ingredients, we can prepare some amazing remedies for treating many health and beauty concerns. Fenugreek or commonly referred as 'Methi' in Hindi, 'Menthulu' in Telugu, 'Vendhayam' in Tamil, 'Uluva' in Malayalam, 'Menthe' in Kannada, 'Meth' in Punjabi, 'Methi Dane' in Marathi and 'Methi' in Bengali is certainly one among them.
In this post, we talk about the various benefits of fenugreek. To know more, keep reading!
Fenugreek – An Overview
Fenugreek is truly a wonder spice that is widely used in Indian kitchens in different recipes like curries, dals and vegetarian dishes. The methi paratha is particularly famous in Indian households for its delicious taste. Methi seeds possess a strong flavour and are bitter in taste.
Although the seeds and leaves of this plant are used as a culinary herb, it is also known to cure many health problems, and is an antidote for most hair and skin concerns. This is because methi is rich in medicinal properties. Its constituents include protein, vitamin C, fiber, iron, potassium, lysine, L-tryptophan and alkaloids. Due to the presence of a compound known as diosgenin, methi contains properties similar to oestrogen. It also contains steroidal saponins. Due to the presence of these constituents, fenugreek seeds are an answer to several health problems that we may face.
Most of the fenugreek seed treatments are homemade and inexpensive, so you can easily try them out. Methi seeds are available widely and can be purchased from any grocery store.
Click here to view an enlarged version of this infographic.
Fenugreek Seeds For Skin:
Fenugreek is known as the Asian beauty secret for acquiring beautiful skin. It has antiseptic and anti-inflammatory properties. Studies have pointed out that methi seeds serve as an effective topical treatment for a variety of skin-related problems.
1. Cure For Skin Inflammation:
It is an herbal cure for skin inflammation. It can treat boils, abscesses, eczema, muscle pain, burns and gout among other problems. It can relieve local inflammatory pain and swelling when used as a poultice.
Method of application: 
a. Grind 1 tablespoon of methi seeds into powder
b. Mix this powder with warm water
c. Soak a piece of clean cloth in this mixture
d. Apply this on the affected areas of the body like a poultice
2. Cure For Acne/Blackheads And Wrinkles:
Just add honey to the paste suggested above and apply this as a face mask on your skin to treat acne. This can effectively treat cystic acne as well. It can be useful against blackheads and wrinkles as well. It draws out toxins accumulated underneath the epidermis and tones the outer layers of the skin. Thus, both ingestion and external application of this is useful to help you get that desired glow on your skin.
3. Anti-Ageing Remedy:
Fenugreek is a natural anti-ageing remedy too. It combats free radicals in the body; repairs damaged skin cells; and regenerates new ones, effectively. All of these together help delay the signs of ageing like wrinkles, age spots, fine lines and blemishes. To use:
Take two teaspoon of fenugreek paste
Add a teaspoon of boiled milk to it.
Now add a teaspoon of honey
Mix it all well to form a smooth paste.
Apply the paste on your face and leave it for 20 minutes.
You can use this remedy twice a week to tone your facial skin.
4. Exfoliates Skin:
Fenugreek can be used to prepare an effective skin exfoliator. It smoothly exfoliates your face to reveal the beautiful skin beneath. To use:
Make a face pack using fenugreek paste, curd, gram flour and fenugreek water.
Mix all the ingredients together.
Apply on the face and leave it for 15 minutes.
Splash your face with water and scrub in a circular motion.
Rinse it off with cold water and pat dry.
This scrub helps exfoliate the skin and removes dead skin cells, making your skin appear healthier and shinier.
5. Lightens Skin:
Fenugreek can also be used to lighten your complexion. It can also be used to treat your under-eye dark circles. To use:
Mix fenugreek paste with milk
Apply it evenly to your skin.
Also apply it on the under eye area
Wash it off after 15 minutes.
This paste improves complexion and minimizes the appearance of fine lines.
[ Read: Prepare Aloe Vera Juice ]
6. Prevents Sun Damage:
Fenugreek can also help protect your skin from the sun damage. Consumption of fenugreek is said to work wonders in protecting skin against harmful radiation of sun and damage caused by sun exposure.
The following two tabs change content below.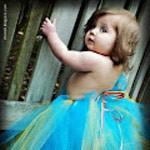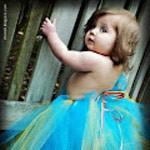 Latest posts by Arshi Ahmed (see all)