Tanning is inevitable in summers. You step out and the sun awaits you with a huge smile and draining out heat. The sun rays especially are extremely harsh during this season and we all feel it. Your skin after some time begins to sting and then burn. Your fun time in the sun then turns into a nightmare! You go back home and see that you're a couple of shades darker. And there might even be some sun damage.
Why To Get Rid Of Tan?
Tans are fun to sport during the summer when off on a vacation but what when you are back home and need to run to work again? The tan begins to wear off and there is never a more ugly sight than you skin peeling out. It makes stepping out in your favorite sleeveless tops and short skirts impossible. You don't want to be showing of hideous tan lines and peeling skin. Plus, tanning isn't always uniform. You might end up with a burn instead and that is definitely no fun at all.
Simple Remedies To Get Rid Of Tan
1. Ubtan
The age old tradition of the country includes the mixture of besan, turmeric, and yogurt. Turmeric removes the blemishes and dark spots. Yogurt helps in clearing the excess of tan. And, besan does the cleansing of the skin. It suits all kinds of skin and can be done every day as it is gentle enough. This is the oldest trick in the book on how to remove tanning. The effects are visible immediately but tanning gets rid in a couple of days or weeks depending on the intensity of tan.
2. Potato
This is one of the best and simplest home remedies on how to remove sun tan. Potato is great at bleaching the skin. Thus, it works really well for tan removal. And, it also helps with dark circles, acne scars, blemishes, and dark spots. It can be used every day and is suitable for all types of skin.
[ Read: Natural Ways To Remove Old Scars ]
3. Papaya And Pineapple
Papaya and pineapple are rich in alpha-hydroxy acids and are great to remove tans, blemishes, dark spots, and even age spots. The only caution to be exercised when using these ingredients is that they should not be kept on skin for more than five to 10 minutes. They are too concentrated and can cause skin sensitivity if kept for longer. They should not be used every day. Twice a week is enough. And, don't forget to do a patch test before using these fruits on your skin.
4. Dairy Products
Milk, buttermilk, yogurt, milk cream, and homemade butter are all amazing tips to remove tan. They can be used every night by being massaged into the skin. But, if your skin is prone to acne, stay away from dairy products. They can aggravate acne.
5. Aloe Vera
Fresh gel from an aloe vera leaf will not only soothe your skin but also provide nourishment to the damages skin. It fastens the skin healing process from the damage caused by the sun.
[ Read: How To Remove Tan from Hands ]
These are some amazing home remedies you can but if you're looking for convenience, then here are some packaged wonders you can use too.
Top 3 Tan Removal Products In India
Sometimes finding the time to make remedies at home is really hard. For such times, these are some of the best products you can try.
Product 1: Nature's Essence Aromatherapy Lacto Tan Clear Sun Tan Removal
Product 2: Lotus Herbals Safe Sun De-Tan Face Pack
Product 3: Lakme Sun Expert Skin Lightening + DE-TAN – After Sun Gel
There are many more. And the best way, unfortunately, is to try them out and figure out which works best for you. So find the right product and stick to it.
How To Protect Your Skin From Tanning?
Tanning is unfortunately not something happens only when you're on a beach. Every step out of the shade that you take adds to a certain amount of tanning. The best way is to not wait for that moment when you have gone ten shades darker but stay careful as soon as the sun begins to peek out. Follow a procedure at all times.
Here is a system that can help you get rid of tanned skin the best.
Daily Care
Use your kitchen secrets like flour to clean your skin out daily after a trip in the sun. It lightens your skin and removes the dead cells protecting your skin from daily damage.
[ Read: Simple Face Packs For Tanned Skin ]
Weekly Care
At least once a week make it a point to add a skin lightening face pack to your skin care routine. Make sure that you use a remedy that scrubs so it removes the dead cells and also a moisturizing effect to sooth the dry and rough patches that tanning causes. Aloe vera is great to counter attack the dry patches. Simply apply on face, wipe off and then wash with lukewarm water. This is best done before you sleep.
Monthly Care
Once a month, you need to make sure that the efforts that you are making weekly have been paying off. And if you still see signs of tanning, then make sure you use a pack that neutralizes it. Turmeric and sandalwood are the most favored tricks in our book.
Natural Tips To Practice While Tanning
Stick to this routine and tanning trouble will never be a concern for you.
1. Exfoliate
Exfoliating your skin removes the dead skin and makes the tanning process even easier and faster. Make sure you exfoliate the entire body for an even and a beautiful tan from head to toe.
2. Sun Burns
Fair-skinned people are more likely to get affected by the sun. They get sun burns faster rather than a healthy tan. A healthy tan can leave the fair skin with a lovely sun kissed touch. There's a thin line between a sun burn and a healthy tan. If natural tanning is not practiced in the right way they are chances of developing a skin cancer or any other skin related issue. So watch out and take care the next time you step out for a tan.
3. Moisturize
To have a healthier and a glowing tan make sure you moisturize your body in regular intervals. Tanning dries up your skin completely and it leads to sunburns which are not safe. The key for getting a healthy tan is to keep the skin hydrated and moisturized. So moisturize regularly to keep up the glow and shine of your tanned skin.
4. SPFs
If you are planning to get a healthy tan under the sun,then remember that the UVA and UVB rays are very harmful to the skin as they can cause cancer. So apply a sunscreen with a good SPF so that the UV rays don't harm your skin while tanning. Also don't forget to wear a hat that helps in a damage free hair and it also protects your eyes from the sun rays. So wear a perforated hat or shades or both. It does look kinda cool too.
5. Tanning Lotion
Use a self-tanning lotion containing sodium PCA for better tanning. This is considered to be the best tip for natural skin tanning.
Apply A Body Lotion
This keeps the tan stay longer. Aloe vera lotion is very effective as it moisturizes the skin and makes the tan last much longer.
7. Soothing Mask
Make sure you sooth and calm down your skin after the tanning session with a face pack which will hydrate and get back the shine, keeping your skin sun kissed and at the same time not letting your tan wear off completely.
Take two teaspoons mashed beetroot, one teaspoon cucumber juice, and two teaspoons mashed potato. Mix them well.
Apply the mix on the face and neck, and leave it for about 15 minutes, followed by a face wash.
This mask is excellent for cooling the face. Not to forget drink loads of water and keep your skin hydrated.
There are a few things you can avoid eating that would aid in the process of tanning. Wondering how can food add to tanning? Let is give you a list and tell you why.
Egg yolk – It has vitamin A and high density lipoproteins that aid in tanning.
Carrots – The beta carotenes as aid in excess melanin production when exposed to sun rays.
Stay away from these two in your diet and you should be fine. But what if you already have a tan? Are you wondering how to get rid of tan from your face? Then these simple remedies to get rid of tan are meant just for you.
Sun Skin Care And Tan Prevention
These are of course some of the best ways to go about tan removal. But haven't you all heard, prevention is better than cure? Then why wait to solve the problem when you can prevent it?
Here are few basic sun protection steps you can take daily –
Do not step out into the sunlight without sun protection. Always use a sun block with the required amount SPF.
Use a hat and shades to protect your face and eyes.
Reapply that sunblock every few hours to ensure continued protection.
Cover yourself and keep as much of your skin hidden away as possible.
If you have got any more ideas, do share your comments on natural skin tanning below.
The following two tabs change content below.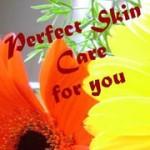 Latest posts by swatimurti (see all)