Don't you just hate the appearance of shallow, dark circles under your eyes? Well, fret no more! Here is a detailed post about the causes and remedies of this hideous problem.
Dark circles may be hereditary or part of the ageing process or can even be caused by stress. Dark circles are a problem that occurs irrespective of your skin colour and type. They make you look much older than you actually are! The skin around your eyes is very thin and delicate which makes these dark circles even more prominent. As this region does not have oil glands, it needs special care and attention.
Dark circles are characterized by the blood vessels present underneath the skin's surface around the eyes. The blood leaks out from the capillaries making the vessels visible through the skin. This discolouration of the skin is likely to affect everyone at some point of time, but for few the darkness around the eyes is seemingly constant and just refuses to leave.
Dark circles can develop at any age but are mainly visible during adolescence, early 20′s and especially in the old age. You can minimize the appearance of dark circles and in some cases completely get rid of them. The most efficient way to prevent dark circles is by following a nutritious diet, which includes fresh fruits and vegetables, salads, yogurt, sprouts, dairy products, unprocessed milk, lentils and beans. Daily exercises along with deep breathing helps blood circulation, oxygenation and controlling stress.
Causes Of Dark Circles:
There are numerous causes of dark circles. Relevant information about the different causes of dark circles will help you choose a better treatment plan. Here are some of the most common causes:
1. Hereditary:
One of the major causes of dark circle is heredity. You are most likely to develop dark circles if your parents also suffer from the same. It happens because your family might have a tendency of having thin skin layer around the eyes or having more blood vessels than the average lot. Or, both the cases can be present. This leads to awfully bad dark circles.
2. Broken Blood Vessels:
If the blood vessels which supply blood underneath the eyes ruptures, it leads to limited blood supply. When the haemoglobin level, oxygen carrying molecule, within the blood is reduced, the result is skin darkening.
3. Anaemia:
Iron deficiency often lead to shortage of oxygenated blood which further aggravates dark circles. Anemia results in improper blood supply.  Therefore, the capillaries under the eyes supply insufficient oxygen. Yet dark circles alone do not signify that a person is suffering from anemia. There might be other reasons involved as well.
4. Hyperpigmentation:
Perorbital hyperpigmentation is a condition in which the production of melanin around the eyes is more active than average, thus resulting in dark circles.
[ Read: Blackheads Home Remedies ]
5. Nutritional Causes:
Not having a proper, balanced diet could be a major cause of dark circle. Deficiency in some nutrients, like iron and Vitamin E can lead to dark circles. Moreover, the type of medications which dilate blood vessels and make them more apparent, cause the emergence of dark circles.
6. Allergies:
Allergies such as hay fever, dust allergy and mild allergy not only cause itchy eyes, but can also cause skin discolouration which appears as dark circles under the eyes. Some allergies can be treated with medicines, but most drugs often cause dehydration which may cure the itching but may leave you with dark circles around the eyes.
a healthy skin and refreshed eyes
The following two tabs change content below.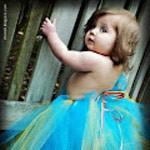 Latest posts by Arshi Ahmed (see all)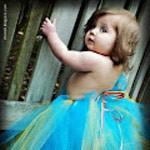 I'm Arshi who loves makeup, fashion and cars. Writing is my comfort!!! I love learning new languages. Gardening and cooking are my passions. I love to write articles which would simplify people's life.I go crazy when it rains and find fun in getting drenced. Life to me is a cup of coffee you need to blend all the ingradients in right proportions, Hope my posts are helpful!!! stay positive and keep smiling !!