12 Natural Ways To Enhance Hair Growth And Thickness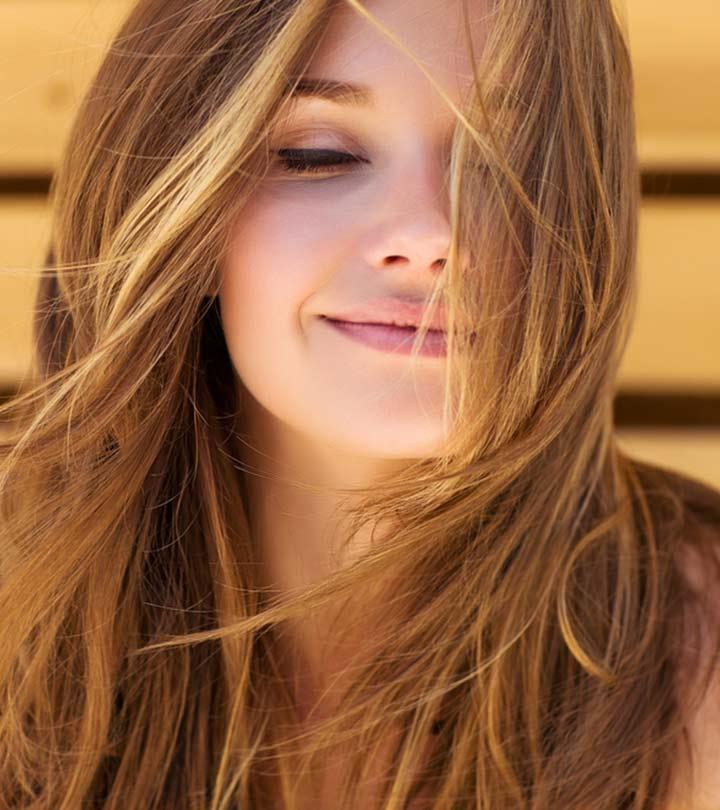 Hair fall and thinning of hair are common issues today. Modern lifestyle, exposure to pollution, and the use of chemical products deteriorate hair quality and lead to hair fall. In this article, we have listed 12 natural remedies that can reduce the damage to your hair and lessen hair fall.
Natural Ways To Increase Hair Growth And Thickness
1. Coconut Oil
Coconut oil has the ability to reduce the loss of protein from damaged hair (1). Coconut Oil can penetrate the hair shaft and reduce hair loss. This property of coconut oil may help reverse the effect of harsh chemical products.
What You Can Do: Take 2 tablespoons of coconut oil in your palm and massage it into your scalp. You can leave it on for about an hour and then wash it off thoroughly using a mild cleanser or shampoo. Do this at least twice a week.
2. Gooseberry 
Amla or gooseberry has been found to have a proliferative effect on the dermal papilla cells (DPC) of the hair follicles. Thus, gooseberries might promote hair growth by extending the anagen phase (active growth phase) of the hair growth cycle (2).
What You Can Do: Take some amla oil in your palms and massage it into your scalp. You can leave it on your scalp for an hour (or more) and then rinse it off thoroughly. Do this twice a week.
3. Yogurt
Yogurt is a rich source of probiotics and may facilitate robust hair growth and prevent damage to hair. A study done on mice found that it increases the number of subcuticular follicles, thus yielding more luxuriant fur (3). Therefore, it may also help boost hair growth in humans.
What You Can Do: Have a serving of yogurt once daily.
4. Fenugreek
Fenugreek contains bioactive compounds that may promote the growth of healthy hair. A rat study found that fenugreek could significantly reduce hair loss and promote new hair growth (4). Do not follow this home remedy if you are allergic to legumes such as peanuts, green peas, or soybeans. You may be allergic to fenugreek seeds as well as they all belong to the Fabaceae family.
What You Can Do: Soak a quarter cup of fenugreek seeds in water overnight. Grind the seeds into a paste and apply it as a hair mask. Leave it on for 30-45 minutes before rinsing it off with plain water. You can follow this routine once a week.
5. Onion Juice
Researchers have discovered that the phytochemical compounds in onion juice can help induce hair regrowth and that it may be an efficient treatment for patchy alopecia areata (5).
What You Can Do: Extract the juice of half an onion. Strain it and apply it to your scalp. Leave it on for an hour. Wash it off thoroughly with a shampoo. Follow this routine twice a week.
6. Chinese Hibiscus
Extracts of hibiscus leaves and flowers have been found to promote the growth of hair in rats (6). Thus, they may have the potential to reverse the effects of excessive hair fall in humans.
What You Can Do: Grind a couple of hibiscus flowers and a handful of leaves to make a paste. Mix it with coconut oil. Apply this hair mask and leave it on for an hour. Wash it off with shampoo. Do this once a week.
7. Green Tea
Green tea is rich in polyphenols that can help promote hair growth. It has been observed that the bioactive compounds in green tea can have a proliferative effect on the dermal papilla cells and have the potential to reduce hair loss (7).  Avoid drinking green tea if you have an intolerance for caffeine or are taking stimulants or blood thinners.
What You Can Do: Steep a green tea bag in a cup of boiling water and consume the decoction. You can drink green tea 1-2 times a day.
8. Rosemary Oil
According to a study conducted on mice at Kinki University, rosemary oil may help increase hair growth (8). This could make it suitable for enhancing hair growth in humans as well.
What You Can Do: Do a patch test to determine if you are allergic to rosemary oil. Mix a few drops of rosemary oil with a carrier oil. Apply this mixture on the scalp and let it sit for an hour before washing it off.
9. Geranium Oil
Geranium oil has been proven to promote hair growth in mice via a proliferative effect on dermal papilla cells (9). Some people may have an allergic reaction to geranium oil, so do a patch test before use.
What You Can Do: Take a few tablespoons of geranium oil and massage it into your scalp. Leave it on for about 60 minutes, then rinse it off with a mild shampoo. You can do this at least once a week.
10. Ginseng
Research shows that ginseng can have a proliferative effect on human hair follicles to promote hair growth (10). Some people may experience dizziness, nausea, or headaches upon using ginseng. It may also be a stimulant in some cases. Therefore, proceed with caution.
What You Can Do: Take a few tablespoons of ginseng oil and gently massage it into your scalp. Leave it on for about an hour. Rinse it off with a mild shampoo. You can do this at least twice a week.
11. Fish Oil 
Fish oil is rich in omega-3 fatty acids that can promote the growth of hair. Fish oil supplements contain docosahexaenoic acid (DHA) that induces the growth of hair by exhibiting a proliferative effect on the dermal papilla cells in your scalp (11). This can reverse the impact of hair thinning and balding. Make sure you consult your dermatologist before taking fish oil supplements.
12. Coffee
Caffeine is a major component of coffee. Research shows that caffeine can promote the elongation of the hair shaft and stimulate hair growth by prolonging the anagen phase (12). This can reduce the balding and thinning of hair.
What You Can Do: Brew a cup of coffee and have it at least once a day. Do not consume excess coffee due to its high caffeine content.
As with any condition, a balanced diet goes a long way in ensuring that you are healthy and supplementing the right amount of nutrients to your body. Here are a few foods that you must eat to ensure healthy hair growth.
Diet That Promotes Hair Growth
Medical Treatment Options 
Here are a few medical treatment options you can consider to enhance hair growth: 
Minoxidil: This over-the-counter medication can be used by both men and women. You need to rub it into your scalp daily. However, it may cause an allergic reaction in some people (15).
Finasteride: This is a medical treatment option, particularly for men. This pill is administered to men who have androgenic alopecia. It may, however, have some side effects, such as erectile dysfunction, lower sex drive, and gynecomastia (16).
How Can I Prevent Hair Fall? 
Following a strictly balanced diet with intake of foods rich in omega-3 fatty acids can help promote hair growth and prevent hair fall.
Massage your scalp gently regularly to stimulate blood circulation, thereby strengthening hair roots and preventing hair fall.
Staying hydrated is key to maintaining healthy hair. It nourishes the scalp and prevents flaking and itching.
 Hair loss is an increasingly common problem that women all over the world face. A variety of factors contribute to the thinning of hair.
[ Read: 12 Reasons Why Your Hair Stops Growing ]
Factors That Affect Hair Growth
As we grow older, the diameter of the hair and its thickness can decrease (17). This can make it seem like you have had a lot of hair fall over time.
Another factor that can affect hair growth is prevailing ailment or illness that can lead to hair fall. Hormonal changes can also lead to hair fall in some men, subsequently causing male-pattern baldness (18).
Other factors, such as stress, trauma, and anxiety, may also contribute to hair loss as studies show that they can have an inhibitory effect on hair growth (19).
All these factors can cause your hair to fall and may eventually lead to balding. Inadequate rest, hormonal changes, and a diet deficient in nutrients can hamper the growth of healthy hair. It can also affect hair growth as these factors can reduce the supply of blood and oxygen to your scalp.
Since these are natural remedies, you must be patient and follow them diligently to get the best results. However, if you feel that your problem persists, seek medical help.
Frequently Asked Questions
How can I regrow my thinning hair?
You can explore medical and natural treatment options. You could try any of the remedies mentioned above.
How do you grow dead hair follicles?
You can consume vitamin supplements like biotin and niacin to revive dead hair follicles and restore strength to damaged hair. You should also massage your scalp regularly.
Can your hair grow back while on chemotherapy?
Yes, your hair can grow back while on chemotherapy, but it may be of a different color and texture.
How does yoga help stimulate hair growth?
Yoga can help in dealing with hair fall. Some of the asanas you can practice are downward dog pose (Adho Mukha Svanasana), diamond pose (Vajrasana), camel pose (Ustrasana), headstand pose (Sirsana), etc. These asanas increase blood flow to the head and stimulate circulation in the scalp. This, in turn, can aid hair growth.
Can bleached hair grow long?
Products that bleach your hair can lead to hair damage and slow down the growth of hair.
Is hot oil treatment good for hair growth?
Yes, massaging using hot oil can increase the flow of blood to your scalp. It can also repair damaged hair.
Do split ends stop hair growth?
Split ends do not stop the growth of your hair, but they can lead to increased hair breakage. This can make you feel like your hair is not growing in length.
Sources
Articles on StyleCraze are backed by verified information from peer-reviewed and academic research papers, reputed organizations, research institutions, and medical associations to ensure accuracy and relevance. Check out our
editorial policy
for further details.
Recommended Articles
The following two tabs change content below.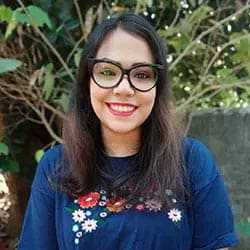 Sucharita Mishra has a Master's degree in Biotechnology and specializes in writing on Health and Wellness. She has worked on determining various heavy metals present in green tea for her Master's dissertation at CSIR- CFTRI, Mysuru. After completing her degree, Sucharita decided to pursue her passion for writing. She is addicted to all things black and aspires to become a bat one day.