Dandruff has always been a common problem for people of all age groups, especially teenagers. The hormonal changes in the body result in oily skin and scalp. An oily scalp is the reason for dandruff and flakes. Other than just puberty, the food we eat and the air we breathe also result in dandruff. Pollution is also said to trigger dandruff! As a teenager, even I suffered with the itchy white flakes. I was very fond of dressing in black but was often a sight when I went to a party or social gathering dressed in black. I discovered that one among every two people suffers from at least a mild case of dandruff. And when I did try some of the many reputed shampoos that claim to remove dandruff, they did not help in my case. So I ended up trying many other things and finally found a few remedies that actually work. While some may ward away these remedies, when followed consistently, they can indeed help reduce and even prevent extreme dandruff.
Top 10 Ways to Fight Severe Dandruff:
Here are 10 severe dandruff treatments and solutions:
1. Check the shampoo, conditioner or other hair care and styling products that you use, for chemicals that strip your scalp off the essential oils and replace them with milder products. 2. Apply yogurt to the scalp. It does not act as a conditioner but it removes the dead skin cells thus removing the dandruff that falls on your shoulders. Avoid overusing it; you definitely do not want your hair to smell like yogurt. To remove the yogurt smell, rinse your hair with vinegar and some fresh and fragrant herbs.
[ Read:Stress Cause Dandruff ]
3. Apple Cider Vinegar is one of the widely recommended remedies for removing severe dandruff. Just add one part of ACV to one part of water and pour this concoction onto your scalp after your normal hair wash. Leave it for around 10 to 12 minutes and rinse it off. One week of repeated washing with ACV should show you results! 4. Baby oil can be used to restore the essential oils on the scalp. It is mild and smells good as well. Apply baby oil onto your scalp and leave it overnight and wash it off the next morning. Several dermatologists suggest the use of baby oil coupled with other remedies to control dandruff! 5. Fenugreek seeds work like magic on the scalp. Make a pack of yogurt and ground fenugreek seeds and apply it on the hair and leave it for half an hour and rinse it. Within a few applications, you will see lesser flakes.
[ Read:Dandruff Cause Hair Loss ]
6. Tea tree oil is one of the most aromatic oils I have ever come across. It can be a little hard to find, but all that search is definitely worth it! It is very effective at treating dandruff. Tea tree oil based shampoos are easily found at most grocers. So buy a tea tree oil based shampoo if you cannot lay your hands on the aromatic oil itself. 7. Rubbing Coconut oil on the scalp is said to be one of the oldest methods of maintaining healthy hair and scalp. Warm some coconut oil and massage it onto your head once a week. You may need to wash your hair twice to get rid of the stickiness, but it is worth the effort. Coconut oil keeps the scalp hydrated and aids in removing dandruff. Try it and know that our ancestors were right about it! 8. While I am listing out oils, let me not leave out Olive oil, one of the most essential and most common oils that are good for scalp as it is for the skin. You might want to make it a habit to massage some olive oil at least an hour before taking a shower. Do not leave it for more than 10 hours, lest you may catch a cold!
[ Read:Does Coconut Oil Help Treat Dandruff ]
9. Neem leaves which are best known as antiseptics are very useful for dandruff treatment. All you have to do is dry a few leaves, crush it and mix it with water or curds and apply it like a pack and leave it for around 15 minutes before washing it off. 10. Hibiscus leaves work pretty well on the scalp. Make a paste of a few hibiscus leaves by grinding and applying it onto your scalp. Massage it on the scalp and leave it for a good 30 minutes before thoroughly rinsing your hair with your usual shampoo. Not only will this pack make your hair stronger and lustrous, it will also leave it smelling good. If you suffer from severe dandruff, try these remedies and give them time to work. All these remedies are safe and have no side effects but may take some time to show that they are working. Also consume a balanced diet, and cover your head with a scarf, if you travel a lot.
Recommended Articles:
The following two tabs change content below.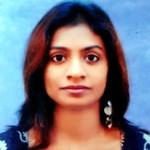 Latest posts by Maanasi Radhakrishnan (see all)