In this age when spas and expensive treatments rule the hair care industry, mayonnaise treatment is not only inexpensive but natural and safe too. It gives your hair the strength and goodness of eggs, increases hair density and makes hair shaft stronger. When most salon treatments do more harm than good, mayonnaise hair treatment comes as an easy solution for your hair care. No matter how healthy your hair is, we all need some timely caring and pampering. Mayonnaise is said to have a lot of oils and proteins that are needed for well-hydrated mane. It is an excellent way of moisturizing your hair.
Click here to view an enlarged version of this infographic
Few Benefits of Mayonnaise Hair Treatment: 
1. Moisturizes hair:
Mayonnaise contains oils which help nourish and moisturize your hair from deep within. It is considered very useful for dry and damaged hair.
2. Protects from sun:
It creates a coating on hair strands and hence protects it from the sun.
3. Protects from harmful styling products:
Mayonnaise treatments also help protect your hair from all the harmful effects of styling products. These products tend to dry our hair out. Mayonnaise helps replenish and repair damage.
4. Restores pH balance:
The vinegar, found in mayonnaise, helps restore the healthy pH balance to your otherwise damaged hair.
5. Helps stop breakage:
The protein found in mayonnaise helps fill the gap and clings on to the hair strands really well. This makes your hair look fuller and gives it an excellent shine.
[ Read: Fairness Tips For Oily Skin ]
How to Use Mayonnaise as a Hair Treatment?
Dampen your hair
Take a cup full of mayonnaise and apply it starting from your scalp to ends.
Give yourself a good hair massage. Make sure you massage outwards from roots to end.
Let it sit for 20 minutes and thoroughly wash your hair thereafter.
Use a gentle moisturizing shampoo that cleanses your hair well without drying it too much.
This treatment should ideally be done monthly.
Alternately, this mayonnaise hair treatment can also be done on dry hair.
Mayonnaise Hair Treatment for Dry Hair
Every hair strand should be well-coated with mayonnaise.
Pile your hair up together and cover using a shower cap.
Use a warm towel and wrap up the cap with it.
Let it sit for 20 minutes and thoroughly wash your hair thereafter.
Use a gentle moisturizing shampoo that cleanses your hair well without drying it too much.
This treatment should ideally be done monthly.
You can also add other natural ingredients like olive oil, eggs and avocados for some extra nourishment. Add almond oil and some vinegar if you face lice problem.
[ Read: Ayurvedic Tips For Glowing Skin ]
Make your own Mayonnaise at home: 
If you do not want to try readymade mayonnaise from the market, try making one at home. All you would need for this is some extra virgin olive oil and egg yolk.
In a mixing bowl, take the yolk and ½ cup of extra virgin olive oil.
Now mix the two together, you can use a hand blender
Keep mixing until you see mayonnaise being formed.
Now use this mixture as a hair mask as mentioned in the steps above.

 
Tips:
Always opt for full-fat mayonnaise
Dilute your shampoo a little before washing your hair. Mayonnaise is greasy and might take some time to clean off completely from your hair. You do not want to rip off all the good that mayonnaise has done to your hair by using too much shampoo. So dilute it a little.
Some people always complain that mayonnaise hair treatment makes them smell like a salad. If you feel the same, add one tsp of vanilla extract before applying it to your hair.
Use up the leftover mayonnaise on your face. It will leave your face looking glowing and feeling soft. The leftover can also be used to treat your Crow's Feet or wrinkles.

 
Caution:
This hair treatment is not meant for people allergic to olive oil or eggs.
So are you going to try this treatment soon? If you have already tried it, leave us a comment below and tell us how this treatment turned out for you.
Recommended Articles:
The following two tabs change content below.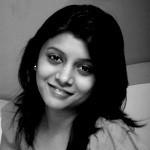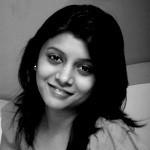 Akruti
Hello, I am akruti, a free lancer who loves to write articles related to lifestyle and health. I believe a healthy outside begins from inside. I am a fun loving person who tries to see the brighter side of life Hope you all love my blogs and articles!!!