The greatest torment that comes along with weight loss is sagging skin around the stomach, waist line, face, neck and thighs. Loose sagging skin can also form due to treatments like plastic surgery, gynaecomastia (in men) and in women after delivering a child. But not to worry, as there are various ways that would help in gaining back the firm skin. All you need to do is to use the right skin tightening products. This article gives you a list of best skin tightening creams available in India which can very well serve the purpose.
[ Read: Remedies For Sagging Skin ]
Let us have a glimpse at the top 10 Skin tightening creams available in India.
1. Olay Regenerist Advanced Anti-aging Night Firming Cream: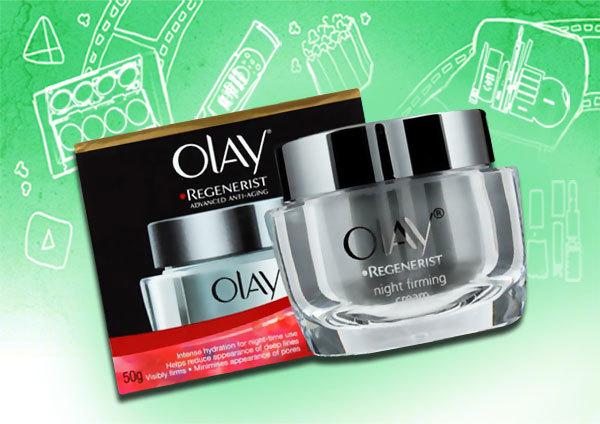 This is one of the most recent skin tightening cream from the brand Olay. Regenerist is a sure hit with numerous Indian women! However, what is wonderful about this product is that it can be used by both men too! This is an organic cream that comes in a 50 gm jar for just Rs.1199. It suits Normal, Combination and Dry skin types. It boasts of an Amino-peptide +B3 complex along with various vitamins. We all know that Peptides are amino acids that help build collagen.
A recent study showed that women who used Olay Regenerist noticed a decrease in fine lines and wrinkles. Regenerist has a wonderful smell and does not seem 'heavy' on application. An added advantage to using this cream is that it hydrates your skin as well. So, you have even toned, smooth and soft skin.
2. Olay Total Effects 7- in- 1 Anti- Aging Night Cream: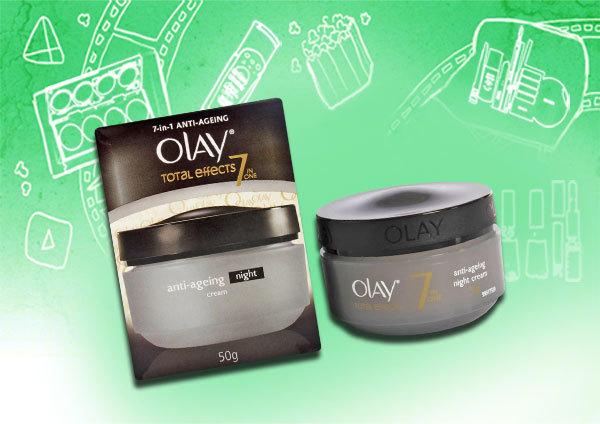 This is another skin tightening cream for face from the house of 'Olay'. This 50gm steel grey jar can be purchased for Rs. 664 only. It boasts of antioxidants, vitamins and wheat protein for firmer and younger skin. It moisturizes dry skin and claims at reducing open pores, smoothing the skin texture and making the skin tone even.
Olay Anti Ageing Night cream actually helps minimize the appearance of fine lines and wrinkles and the best part is that it hydrates the skin, thereby giving it a firm and supple look although some have said that it does leave your skin oily the next morning. Still, at Rs.664, Olay does what it claims. Worth a try!
3. Garnier Wrinkle Lift Anti Ageing Cream: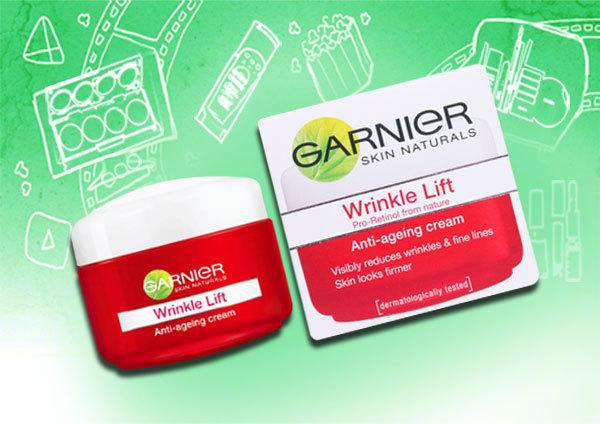 Garnier is one of the most popular brands in the country and this product comes in two variants a) Pro-Retinol from Nature b) Ginger+ Essence of Cherries. 40gms of the former variant is priced at Rs. 240 while 40gms of the latter is priced at Rs. 220. This cream comes in an eye catchy red tiny tub with a white lid. It claims at targeting wrinkles, fine lines, dryness and loss of firmness. The texture of this cream is neither too thick nor too fluid. It is creamy and is easily absorbed into the skin.
[ Read: Homemade Skin Tightening Masks ]
While it works wonders for those with dry skin as it instantly moisturizes and hydrates, those with oily skin need to think twice before using this product, especially during the summer. This product actually reduces dark spots and improves the skin tone. However, one needs to continuously use this product as discontinuation takes you back to square one! Overall, a good moisturizer, though effects may vary from person to person.
4. Pond's Gold Radiance Precious Youth Serum: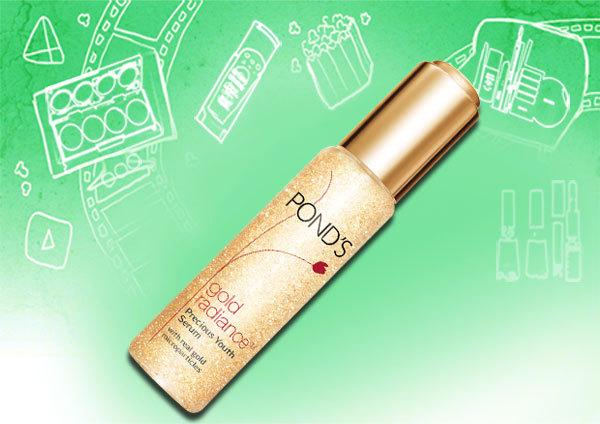 At Rs. 899 for a mere 30 ml tube, this seems quite expensive as it boasts of being infused with flakes of real gold! The slim glass bottle with its metallic gold cap makes it look quite pretty although it may not be very travel friendly considering the glass bottle. It has a pump dispenser which is somewhat similar to a dropper that sometimes does not work well. This serum looks clear save for flakes of shiny gold in it. It feels cool like an Aloe Vera gel and a bit sticky, however, once you blend it into your skin, it gives a matte finish look.
It has a mild fragrance. It gives the skin a glow but only for a short while. The good part about this serum is that it does not cause any rashes or irritation. Acne scars however, do not go away despite applying this product. Fine lines and open pores do reduce with continued usage of this serum. A good product though expensive.
[ Read: Younger skin ]
5. VLCC Skin Tightening Wheat Night Cream: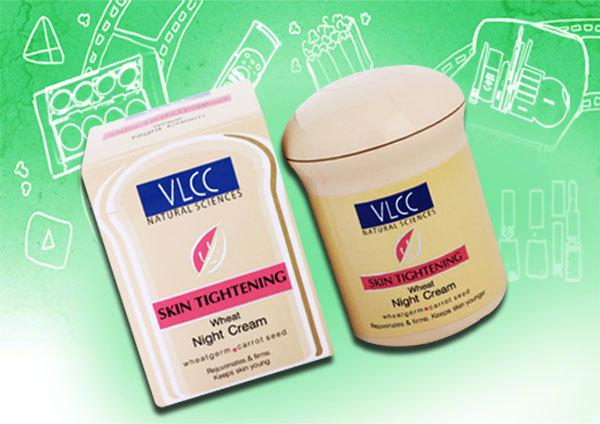 For a tiny 50ml tub of this cream, one shells out Rs. 215. This cream needs to be used after cleansing and toning. One of the most prominent features of this cream is its bright turmeric yellow colour which may raise a few eyebrows! However, with most herbal products one expects a slight 'out-of-the-box' feature.
It has a strong smell though, which may or may not be bothersome. Its consistency seems thick and coupled with its bright yellow colour, one needs to massage it well into the skin in order for it to blend in completely. Although it may leave a yellowish tinge on the skin. You may end up sweating on your face and there are chances of breakouts.
6. Jergens Skin Firming Daily Toning Moisturizer: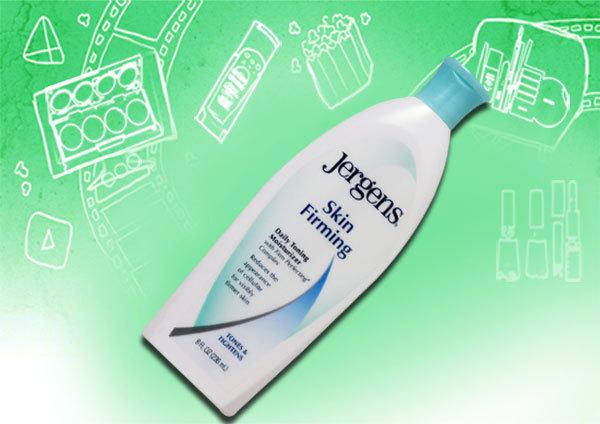 At an affordable Rs. 279 for a 236ml bottle, Jergens Skin Firming Daily Toning Moisturizer is one that targets the entire body. It is available in two sizes- 236ml and 496ml. The larger bottle comes with an easy-to-use dispenser top. It boasts of an anti cellulite complex that makes the skin firmer and improves its elasticity.
One quick look at its ingredients and you will find that it does contain hydrolyzed collagen, hydrolyzed elastin, Seaweed Extract, hydrolyzed wheat protein/pvp cross polymer and various other ingredients that are known to improve the quality of one's skin. This cream can be used daily all over the body and especially on target areas like the thighs, upper arms and stomach. It smells great, is absorbed quickly by the skin, is non greasy and can be used after a bath. It is also considered to be the best skin tightening cream.
[ Read: Best Baby Lotions ]
7. VLCC Anti Ageing Anti Wrinkle Night Cream: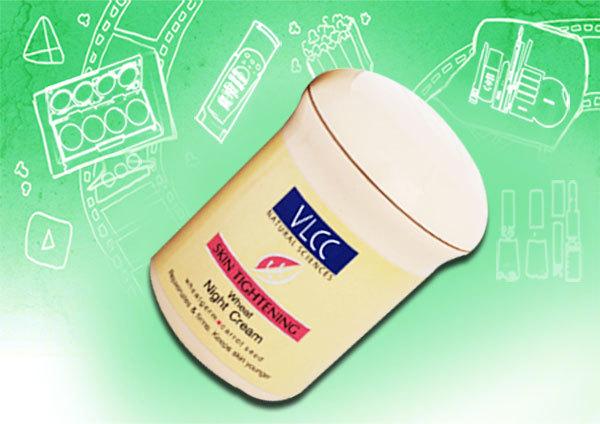 This translucent and purple 50gm jar comes at Rs. 925 which might seem a bit pricey. It contains extracts of cucumber, papaya, date and chamomile. It also boasts of Polysaccharides 7 ceramics which fight skin ageing and promotes skin regeneration. This cream can be used for all skin types however; it may seem heavy and a bit greasy. Also, in case you have sensitive skin, you need to be careful as you may have break outs. Plus the VLCC Anti Ageing Anti Wrinkle Night Cream is strongly scented.
8. L'Oreal Paris Dermo Expertise Revitalift Day Cream SPF 23 P++: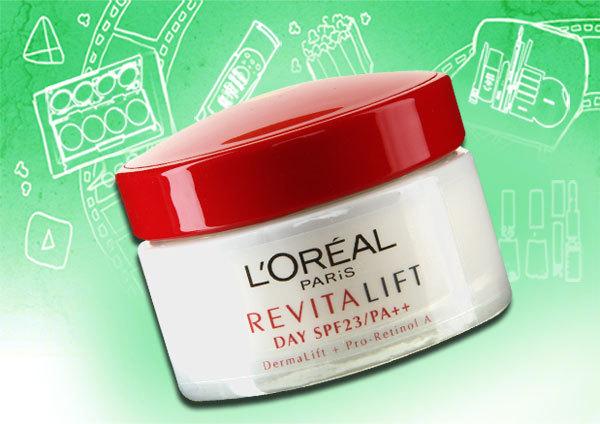 Although this is a day cream, it may cause your skin to feel 'heavy' for which you would rather apply it at night. It is absorbed well into the skin but may result in a 'shiny' look since it moisturises. The skin looks hydrated, feels fresh and is pleasantly scented. The earlier version of this cream did not contain SPF; however it has been added to the newer version. A 50 ml tub costs Rs. 749. Regular use may reduce the appearance of fine lines.  Overall, a good moisturising cream.
9. VLCC Skin Tightening Vitalift Ampoule: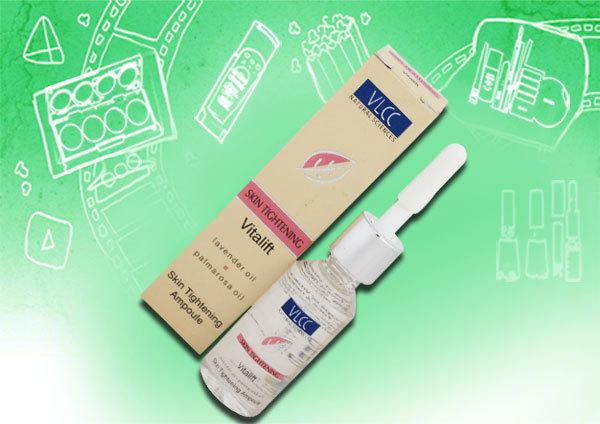 This product is widely available at Rs. 95 only for 10ml. A small transparent bottle with a tall cap, usage of this product is a mere 4-6 drops with VLCC's Lime Massage Gel ( Rs.215 for 50ml), however, you may use it with your regular multani mitti pack if you do not have the Lime Massage Gel. These 4-6 drops when mixed with your face pack and used, gives effective results, though not permanent.
Your skin would instantly look clearer and firmer. Therefore it is highly recommended if one is about to attend a wedding ceremony since this product tends to give you an instant, though temporary reduction in wrinkles. This cream moisturizes effectively but has one drawback, its strong smell. Those who suffer from migraines need to think twice before using it. If combined with a sweet smelling face pack, you may be able to minimize the harsh smell.
[ Read: Homemade Night Creams To Get Beautiful Skin ]
10. Vichy Liftactiv Complete Anti-wrinkle & Firming Care:
For a 50ml tub, one needs to shell out Rs. 2090! Quite expensive I must say! This cream boasts of an ingredient called Rhamnose that rejuvenates the skin, improves the production of elastin and collagen and also, claims to thicken the epidermis. This lightly scented cream feels smooth like velvet and is ideal for all skin types. Not necessarily value for money though!
Hope you find this article informative. Have you ever used any of these skin tightening products? Or should you now pick any of these? Share your feedback through comments.
The following two tabs change content below.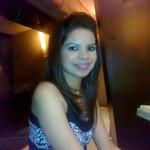 Latest posts by Christina (see all)