Celebrity nails: KE$HA
Ke$ha is an American rapper, singer and song writer. She has a great sense of style and is quite daring to put some controversial nail arts on her tips. Let's look at few of her most popular Nail art designs.
1. Minx Nails:
Ke$ha wears minx nails in her music video WE R WHO WE R. she got her minx nails decorated with crystals and charms.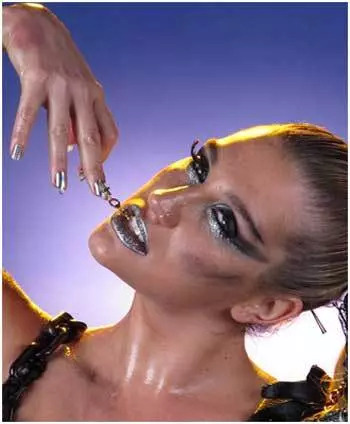 2. Pink and blue nails:
She was sported wearing very cute manicure by painting her nails blue and pink. She painted her ring finger and thumb in pink and other fingers in blue.
3. Funky nail art:
KE$ha's funky and tribal nail art is very eye-catching and nicely done.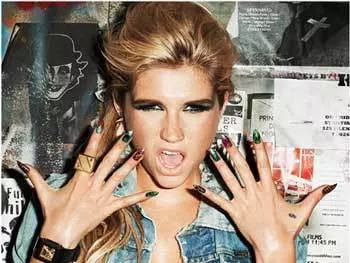 4. Border nails:
Ke$ha spotted wearing pink border nails with big charm rhinestone on her middle  finger BMI pop music awards in May last year.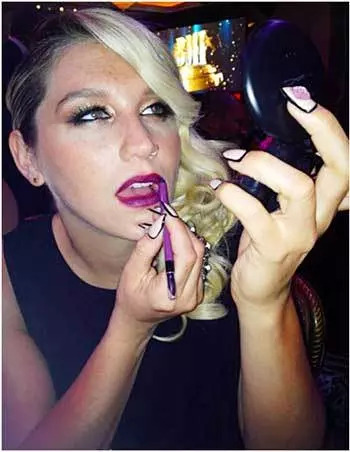 5. Blood drip nails:
Ke$ha wearing blood drip nails. She tweeted this picture on twitter in September last year. You can call her early Halloween nails.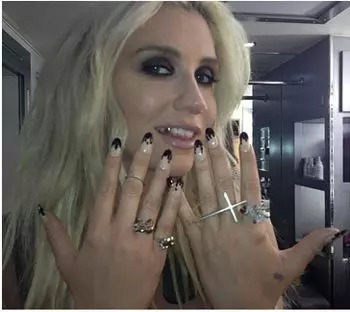 6. Long Black nails:
Black is never out of fashion Ke$ha wearing black manicure on her pretty long nails at 40th American music awards.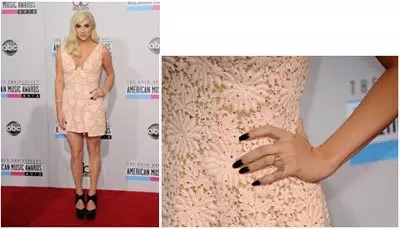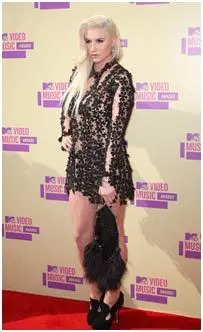 She was wearing Black manicure at M TV Music video awards too.

7. Neon orange nails:
She wears orange nails and lips at 26th genesis awards to match her accessories (belt and clutch).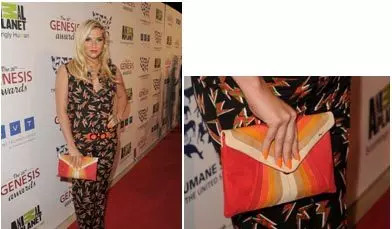 8. Studded nails:
Mind blowing studded nails to match with studded eye brows.

9. Nail art obsession continues:
She tweeted this picture on twitter and said that her nail art obsession continues….:) loved her geometric nails.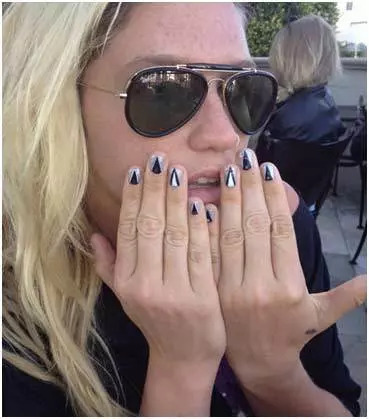 10. Vulgar nail art:
I never knew nail art can be vulgar too but after seeing this Ke$ha's nail art I am dumbstruck…don't know what was going in her head when she got this done ..:(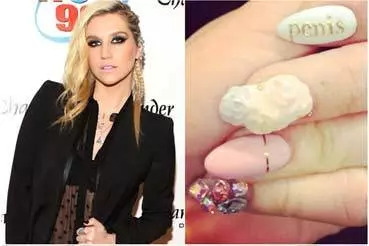 11.New Year eve 2013 nails:
Ke$ha wears paisley minx design studded with colorful crystal as she wants to have colourful nails this new year eve 2013 nail trends.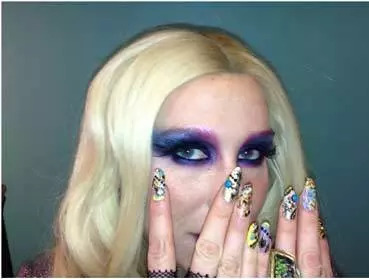 12. Super hero nails:
She was spotted wearing pink nails with blue and golden accented ring finger. The nails were totally theme based on super hero look she was wearing at the launch her new line of Casio watches named BABY-G.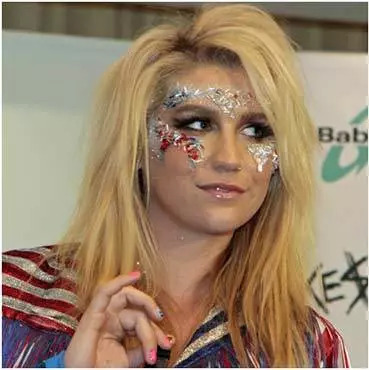 13. Ke$ha Tik Tok Toe nails:
Her tik tok(her music album) toe nails are looking gorgeous with red, gold and black animal print nail art.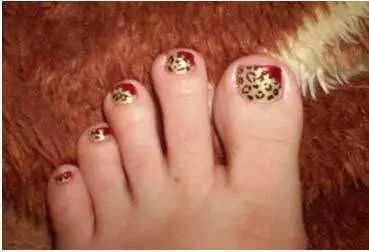 14. Multi colored nails:
Her nail art is as colorful as her whole attire. What caught my eyes is her blue lipstick…do you like her lip color…I told you in the beginning that she is very audacious to try such look.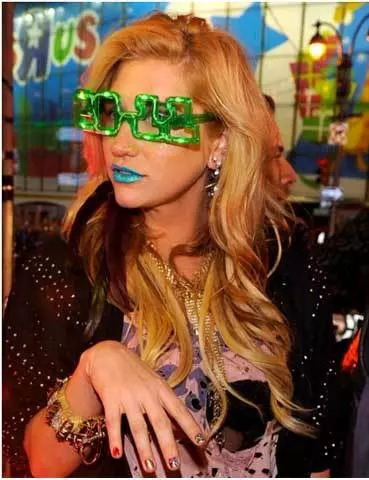 15. Black and gold French nails:
She wore black nails again but with gold French tips…loved her twist on this.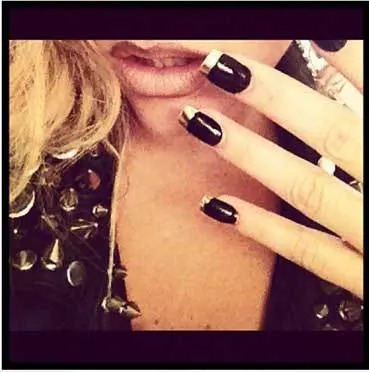 Which Ke$ha look do you like the most?
Which look you want to try on your tips?
Do you love wearing bright neon shades on your tips?
Have heard her songs? Though I am not a fan of her nails or her looks but I like her music and still find some of her nail arts interesting enough to share with you.
Like this post, then :
Latest posts by puja malhotra (see all)