"Beauty is only skin deep" said Sir Thomas,way back in the year 1613. We have been hearing this quote day in and day out but did we ever really think about it?
Close your eyes and ponder. Isn't it true that the first step to beauty is your skin? Don't you wake up every morning and look at yourself in the mirror wishing you could do something about that pesky skin of yours?
One might say that their skin is the most perfect that anyone can get. But deep down in our hearts we all crave for more. The ones with dry skin wish that their was a little oilier and the ones blessed with oily skin pray a dry texture on their skin. Isn't it funny? But yeah, its a human head that always wishes for what we do not have?
One might wonder if they are any solutions to these problems . But here comes a boon we all would die for. Oatmeal.
Yes that's right. We all know that oatmeal is the health food everyone vouches for. But did you know that oatmeal is a treat for your skin as well. Oh yes. You read it right. Oatmeal is indeed a boon for all your skin troubles. Oatmeal possesses these wonderful skin care properties because this has the best amino acid balance of all cereal grains and a high silica content, making it a great emollient that restores the skin's natural moisture.
Oats are also said to be highly absorptive, hypoallergenic, and can be used to cleanse, exfoliate, soften and soothe the skin and the best part is that Oatmeal suits all skin types. No reactions at all. In fact, oats have been clinically proven to help heal dry, itchy skin.
In ancient Greece and Rome, people used to take Oat-Baths to cure skin ailments and allergies. In modern days, many people use oats to soothe the skin and ease the discomfort of skin irritations caused by rashes, abrasions, insect bites, poison ivy, and even chicken pox. Miraculous isn't it? The benefits of homemade face packs with oatmeal are countless!
Oatmeal and its uses in various forms:
Homemade face packs with oatmeal and tomato for Normal to Oily skin
Homemade face packs with oatmeal and lemon juice for Oily skin
Acne Buster oatmeal face packs at home
Pore Reducing oatmeal face packs at home
And the list goes on and on.
If your wondering how to make oatmeal face pack, homemade at that, here are a few simple techniques!
Some of the Best Oatmeal Face Mask Recipes:
1. Homemade Oatmeal face pack with Honey for Dry Skin:
Oatmeal contains natural vitamin E which helps to soothe out the dry skin on your face. Honey, as we all know is a natural moisturizer for the skin. You can also add milk to this face pack to give your skin a subtle glow.
Ingredients Needed:
2 Tablespoons Oatmeal ( Medium-fine ground )
1 Tablespoon Honey ( try buying organic, it's the best for your skin )
About 2 Tablespoons Milk ( Raw milk works best )
Method :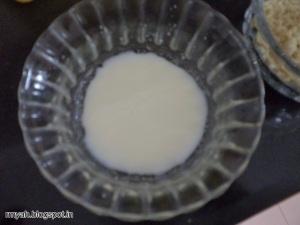 1.Take your powdered oatmeal in a small bowl. Make sure there aren't any lumps in your oatmeal. Add the honey to it and mix thoroughly. Add the milk and make a paste of desired consistency ( not too thick not too thin ). Your oatmeal face pack is ready.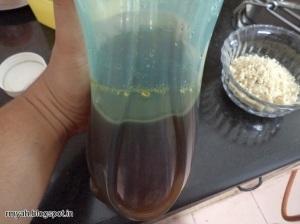 2. Apply the oatmeal face pack on your skin leaving out the eyes and lips. Let it dry naturally on your face ( usually takes about fifteen minutes ) and wash it off to discover softer moisturized skin. Repeat daily or as required. Regular usage of this oatmeal face pack combats dryness of the skin keeping it supple and moisturized.
Here is a video to guide you through it
The following two tabs change content below.