Everyone loves to have straight and manageable locks. With the growing number of young fashionistas and advertisements showing straight locks, this trend is definitely on the rise. Women are desperately trying to get that poker straight hair and are spending a lot on permanent hair treatments. One of the most popular among these treatments is Hair Re-bonding!
Hair re-bonding is similar to straightening your hair with a straightener but here, chemicals are used to break the natural bonds of the cells in the hair and then they are rearranged to get straight hair. In this technique, a relaxant or a softener is used to break the natural bonds in the hair and then it is followed by the use of a neutralizer to re-bond the structure again, giving you the desired texture and bonding.
[ Read: Hair Rebonding at Home ]
Steps for Hair Rebonding:
Here is a step by step description on the usual hair rebonding process:
1. Initially hair is washed and shampooed. The shampoo used for this step is fairly mild and the conditioner is avoided here as its applied in the later steps.
2. Hair is then left to dry naturally or is dried using a drier using the medium setting.
[ Read: 31 Powerful Remedies for Hair Growth ]
3. Next comes the actual process of re bonding, but before that,  hair is parted and divided into different sections and the number of these sections depends on the thickness and the volume of the hair.
4. Now the Conditioner or Relaxant we mentioned earlier is applied to each of the sections separately while keeping the hair straight. Thin plastic boards are used to keep the hair straight making sure that the cream is applied, covering each and every strand of the hair.
5. The cream relaxant is now applied and left to work its magic. For normal and wavy hair, it might take nearly about 30 min or more. For other hair types, like dry and frizzy hair, the cream can be left on for a little extra time but make sure not to exceed the recommended time as it might ruin the hair.
6. The next step is steaming the hair for 10-40 minutes depending upon the texture and the condition of the hair.
7. Then the hair is rinsed and blow dried until it is dry.
8. Now keratin lotion is applied to your hair and a flat iron is used to iron away any curls which are left.
9. Once your hair is satisfactorily straight, it is again parted and a neutraliser is applied on the hair to set the bonds back to stabilize the hair structure.
10. After leaving the hair neutraliser for at least 30 minutes, the hair is rinsed off and then blow dried once again.
11. Then a hair serum is applied to your hair to give your hair nourishment.
12. After application of serum, it is ironed
And now you have a silky straight hair that you have always dreamed of!
Hope this article on 'what is hair rebonding and how to do it' helps you a great deal. Don't forget to checkout our article on post hair rebonding tips.
If You Enjoyed This Post, Sign Up For Newsletter
(And get your daily dose of Beauty & Wellness tips straight to your inbox)
The following two tabs change content below.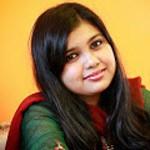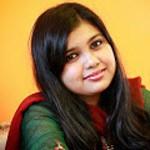 A Blogger, a writer, Makeup hoarder and makeup fanatic- I love writing and love love trying new products and sharing my makeup ideas with the world. .