Side Effects Of Laser Hair Removal You Should Be Aware Of
Imagine never having to worry about your arms and legs getting stubbly. You would never have to worry about bumpy ingrown hair or crib about the painful waxing experience you had the other day. You would also never have to buy razors in bulk from the supermarket again!
Sounds like a dream? Well, laser hair removal can turn this dream into reality.
But, wait! Before you bid adieu to your razors and waxing kit, you need to be aware of the potential risks and side effects of laser hair removal. Scroll down to find out everything you need to know about this procedure.
Table Of Contents
What Is Laser Hair Removal?
Laser hair removal is a non-invasive procedure in which a laser is used to reduce the growth of body hair. It is one of the most popular cosmetic procedures that people undergo to get rid of unwanted hair. In this procedure, a concentrated beam of light is targeted at the melanin (a type of pigment) in your hair. The light converts into heat and damages the hair follicle, thus inhibiting or delaying hair growth.
You can get laser hair removal done on any part of your body. The main target areas of laser hair removal are:
Shoulders
Upper lip
Chin
Neck
Back
Chest
Legs
Arms
Bikini line
Armpits
Laser hair removal does not remove hair permanently.
It only delays your hair growth for a period. Initially, you will need to undergo multiple sessions to remove hair completely. After that, you can go for maintenance treatments to target stubborn areas or get rid of strays or regrown hair.
Laser hair removal is more than just getting rid of hair from your body. It is a medical procedure for which you need to prepare yourself. There are a few things you need to consider before you decide to take the plunge.
How To Prepare For Laser Hair Removal
If you have made up your mind to undergo laser hair removal, prepare yourself before fixing an appointment. Here's a checklist you need to follow:
Avoid waxing and/or plucking hair from the area where the procedure will be done.
Avoid sun exposure as much as possible for at least six weeks before the procedure. (You will also need to avoid it for six weeks after the procedure).
Avoid using products that might irritate your skin.
Avoid taking anti-inflammatory drugs that might increase the risk of bleeding.
If you have a skin infection, rash, or cold sore, avoid undergoing the procedure.
Avoid undergoing laser hair removal if you are pregnant.
Laser hair removal is performed by a licensed esthetician. Here is what you can expect during the procedure.
Laser Hair Removal: What To Expect During The Procedure
Before the procedure, the esthetician will clean the area on which the procedure will be performed.
If you are getting it done on a relatively sensitive area (like the bikini line), the esthetician may apply a numbing gel.
You will be asked to wear protective eye gear to prevent any damage from the laser.
The esthetician will focus a light beam on the particular area on your body to remove the hair.
Wondering if laser hair removal hurts? Well, it depends. Some people who underwent the procedure reported feeling minor discomfort (such as a warm pinprick on the skin) and some reported a sunburn-like stinging. Find out the common side effects of laser hair removal treatment in the next section.
Side Effects Of Laser Hair Removal: Risks Associated With It
You may experience some minor side effects of laser hair removal such as:
Skin Redness And Irritation
Redness and skin irritation are very common in laser hair removal. They are even more common if you are getting it done on a relatively sensitive area of your body. You might notice redness and minor skin irritation along with swelling. These effects are similar to the ones you usually notice after waxing or any other type of hair removal procedure. The irritation goes away within an hour of the procedure. You can apply an ice pack to speed up the recovery.
You may also notice changes in your skin tone after the procedure. If you have a light skin tone, you might notice dark spots on your skin. If you have a dark complexion, you might notice lighter spots on your skin. These changes are temporary. But if you feel they look too severe, talk to your doctor immediately.
You may also experience some serious side effects of laser hair removal. Though they are rare, it's important that you know when to seek medical help.
Rare Side Effects Of Laser Hair Removal
Change in skin texture: This is a possibility if you got tanned recently.
Scarring: If you tend to get scars easily, you might also experience scarring from laser hair removal.
Excessive hair growth: This is extremely rare, but there is a possibility that you might experience excessive hair growth in the treated area.
Blisters: You might get blisters if you expose your skin to the sun too soon after the procedure.
Since the potential risks of laser hair removal are quite serious, the American Academy of Dermatology recommends going to only certified dermatologists to get it done (1).
You will need to undergo a series of laser hair removal sessions to get the desired results. These sessions are usually spread over 4 to 6 weeks, but a professional esthetician is the best person to decide that after evaluating everything.
After the session, you will need to:
Avoid sun exposure.
Use sunscreen regularly.
Avoid exfoliating the area.
Avoid plucking, shaving, and waxing.
Avoid hot showers, hot tubs, and sauna (as your skin will be sensitive).
Avoid applying any makeup and topical creams.
Laser hair removal is a safe way to get rid of unwanted hair. However, you need to consult a dermatologist before undergoing this procedure. Also, keep in mind that this procedure is pretty expensive. As per the American Society of Plastic Surgeons, the average cost of a single session of laser hair removal was $293 in 2017 (2). The cost may vary depending on the expertise of the esthetician and the geographic location. Consider all these factors before taking the leap.
Do you have any more questions about laser hair removal? Post them in the comments section below, and we'll get back to you.
References
1. "Laser Hair Removal: FAQs", American Academy of Dermatology
2. "Laser Hair Removal", American Society Of Plastic Surgeons

The following two tabs change content below.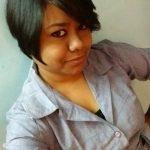 Latest posts by Ramona Sinha (see all)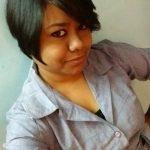 Ramona Sinha
Ramona has a Master's degree in English Literature. She believes that beauty begins with a good skin care regimen and is on a mission to eliminate all toxins from her routine. She helps readers select products and ingredients specific to their skin type and gives out tips to keep their skin healthy in a natural way. When Ramona is not working or experimenting with a new skin care product or ingredient, her books and a passion for music, good food, and traveling keep her busy.