Zooey Deschanel 's Retro Film Roll Nails Tutorial With Pictures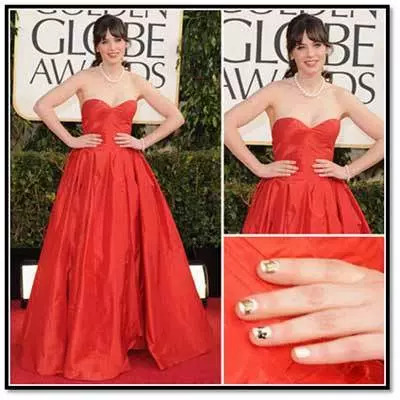 One nail design which has been trending these days is Zooey  Deshchanel's retro film roll nail art. She wore this nail art to Golden globe awards 2013. Like last year her tuxedo nails was a big hit among all blogs and youtube chanels and this year her retro film roll nail art made it to the top of the charts again. Last night I have seen atleast eight Videos from different youtube nail art designs challenge showing their version of this nail art design. Not only this design but almost her all designs are easily doable. Today I am sharing the steps to recreate this design on your nails:
For this you will need:
OPI alpine snow nail enamel.
Black,white and gold acrylicpaint
Dotting tool
Nail art brush/0 number round brush.
Top coat and base coat.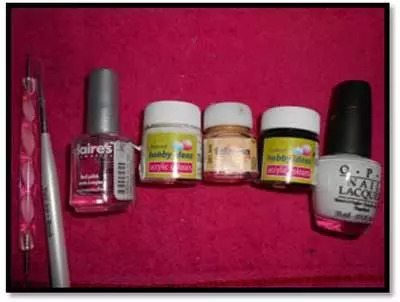 Steps:
This design is three nail design which starts from the ring finger to pointer.
1. Apply your base coat and allow it to dry completely.
2. After your base coat dries, paint your nails with your white nail polish.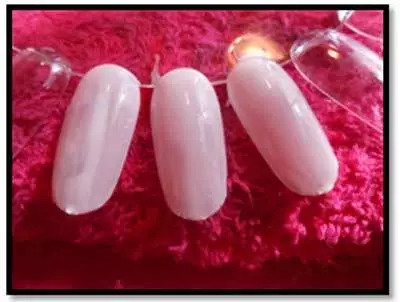 3. Now on your ring finger, draw a rectangle using your brush with black color.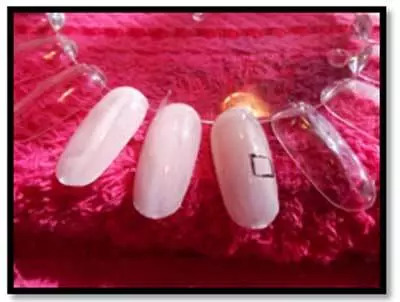 4. Now fill the rectangle with black color. as shown in the picture: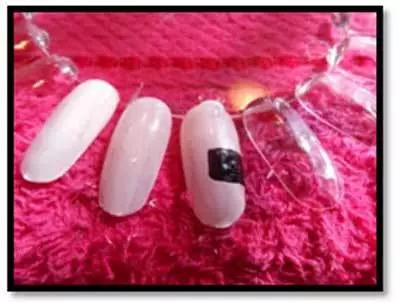 5. Make a small triangle as shown in the picture and fill it with black color.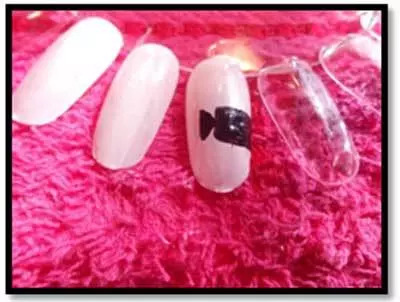 6. Now draw three lines under the rectangle as show in picture: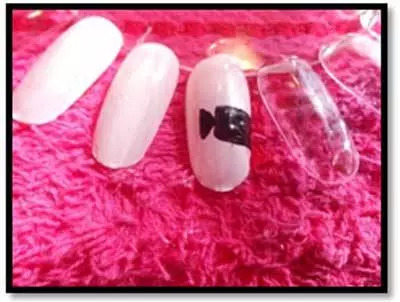 7. Using your dotting tool make two big dots:
8. Draw three lines to join these dots with the rectangle. As shown in the picture: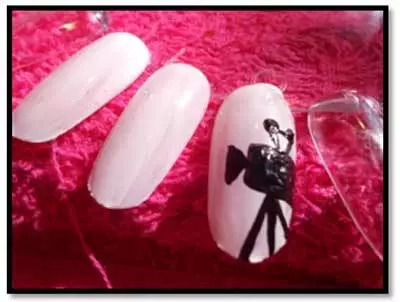 9. Draw bow shape filigree in front of the triangle. As shown in the picture and you are done with your ring finger: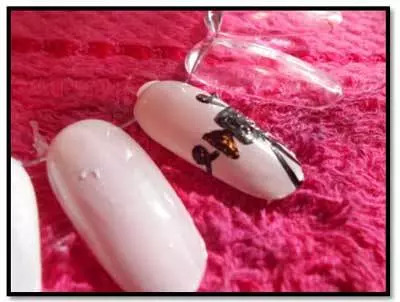 10. Coming to middle and pointer finger draw rectangular shape as shown in picture:
11. Now fill golden color in these rectangles. As shown in picture: I redo some of the black lines to give a neater look.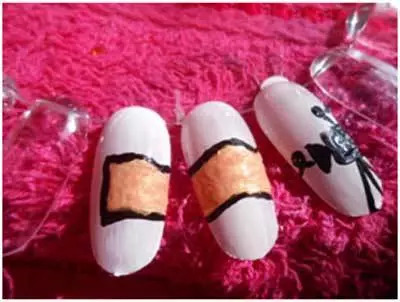 12. Divide these rectangles by drawing black lines as shown in picture: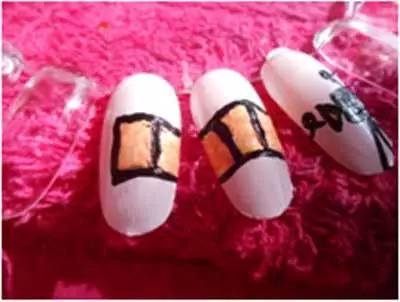 13. Put little white dashes on the film strip black out line to give a more realistic look as shown in the picture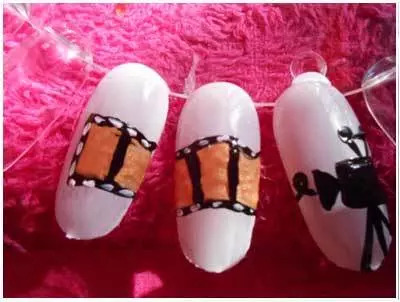 14. Apply top coat after your design dries and you are done. On my nails:

Hope you all liked this design.
Have you already tried this design or you are planning to do this nail art at home?
Please share your views in the comments below and if you try this design, then upload a response picture on photos section on Stylecraze.
Like this post, then :
Latest posts by puja malhotra (see all)