Body Polishing At Home: A Complete Guide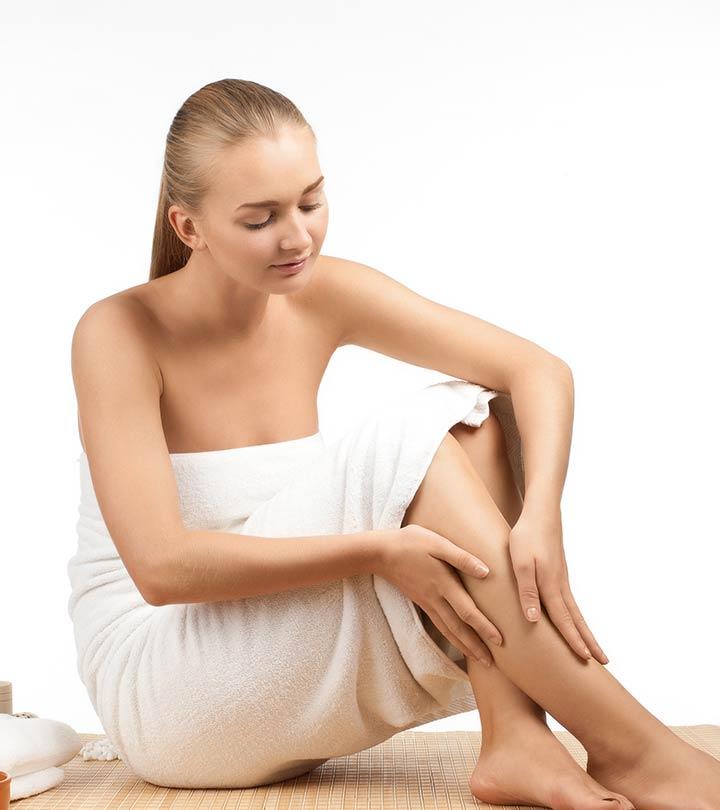 Before you start reading this article, do one thing. Close your eyes and run your fingers all over your body. How does your skin feel? Rough? A bit dry? And oh! You found some small zits and bumps too! This, my friend, is your body screaming for attention.
Just like your face (and your feet and hands), your body needs some serious pampering. Why? Because the skin sheds dead cells that need to be cleared. Otherwise, they accumulate on your skin's surface, making it rough, dry, and patchy, clogging the pores, and giving you that "not-so-wonderful" feeling when you run your fingers all over it.
But, don't worry! You can easily get rid of it with some natural DIY body polishes. Scroll down to know more.
In This Article
What Is Body Polishing?
This one's a no-brainer. This is an elaborate skin treatment where you (or any professional) scrub your body with cream that's a bit abrasive. Usually, it contains sugar, salt, or any other grains, but it is not as abrasive as a body scrub. The massage and the cream work together to exfoliate and hydrate your skin and boost blood circulation. The result – soft, supple, and smooth skin.
Wondering whether it's good for your skin or not, right? Let's find out!
Is Body Polishing Good For Skin?
Throw all your worries down the drain. Because body polishing is safe for your skin. It acts as a cleanser that removes all the dirt from your skin. Also, it uses natural ingredients and essential oils that have therapeutic benefits on your skin, body, and mind.
How does body polishing benefit you? Here's your answer.
What Are The Benefits Of Body Polishing?
It removes all dead skin cells and promotes regeneration of new cells.
Makes your skin soft and radiant.
Reduce dryness and moisturizes your skin.
It promotes blood circulation (when you massage during polishing).
It eliminates the signs of sun damage.
Last, but not the least, it is a relaxing and rejuvenating experience.
Now, here is what you have been waiting for all this while – a step by step guide to the royal treatment at home.
Body Polishing At Home: Step By Step Procedure
Do you know what the best part of doing body polishing at home is? It not only saves your time and effort, but you can easily customize the treatment (and the ingredients) as per your need.
What You Need
Pumice stone
Loofah (natural or synthetic)
3 tablespoons olive oil
Any DIY body polish
Method
Take a shower with lukewarm water.
Warm the olive oil a bit, and massage your entire body with it for 10 minutes.
Take the body polish and gently massage it with the loofah. Do it in a circular motion for at least 10-15 minutes.
Gently scrub the hard areas on the knees, elbows, and heels with the pumice stone.
Follow this with a refreshing bath. Avoid using soap.
Doesn't this sound exciting? Let's get you more excited about these easy body polish recipes that you can make at home.
Homemade Body Polishing Recipes
1. Brown Sugar And Jojoba Oil Body Polish
Ingredients
1 cup brown sugar
2 tablespoons jojoba oil
½ cup honey
What You Need To Do
Blend them well, and the body polish is ready to use!
2. Sugar, Olive Oil, And Rose Petals Body Polish
Ingredients
½ cup dried rose petals
1 cup sugar
⅔ cup olive oil
1 tablespoon shea butter
2-3 drops of essential oil (of your choice)
What You Need To Do
Combine all the ingredients to make your body polish.
3. Baking Soda, Lemon, And Coconut Oil Body Polish
Ingredients
1 cup baking soda
½ cup lemon juice
1 tablespoon coconut oil (unrefined)
2 drops of any essential oil
What You Need To Do
Mix them, and your body polish is ready!
4. Strawberry And Sugar Body Polish
Ingredients
1 cup sugar
2-3 fresh strawberries (crushed)
½ cup coconut oil (unrefined)
2 tablespoons shea butter
3-4 drops essential oil (you may use orange, lavender or any other oil of your choice)
What You Need To Do
Combine all the ingredients in a bowl. Add the essential oil at the end and mix well. Store it in an airtight glass jar.
5. Sugar, Orange, And Olive Body Polish
Ingredients
½ cup brown sugar
¼ cup olive oil
2 teaspoons orange juice (freshly squeezed)
1 teaspoon orange zest (for additional color and fragrance)
2-3 drops orange essential oil (optional)
What You Need To Do
Blend all the ingredients.
6. Salt, Sugar, And Honey Body Polish
Ingredients
1 cup bath salt (preferably sea salt or you may use any bath salt)
1 teaspoon Himalayan rock salt
1 teaspoon honey
½ cup coconut oil
1 tablespoon rosemary leaves (optional)
What You Need To Do
Mix all the ingredients in a bowl until you get a creamy and thick consistency. Store in a jar. Refrigerate for 15-20 minutes and then use.
Here are a few quick tips for making the best use of your DIY body polish.
Quick Body Polishing Tips
You can prepare and store the body polish or make it according to your need. If you are storing it, make sure you finish the product within a month. These products are au naturel and don't have any preservatives. So, they won't last long.
When scrubbing a particular area of your body with the polish, make sure you do not over scrub it. Otherwise, you will get ugly scratches.
The polishes contain oil. So, be extra careful when using them in your bathroom. After you wash them off, the floor will get slippery.
Do not apply any of these on wounded and cracked skin.
Also, consider the skin type before using any body polish.

If you have oily skin, use body polishes with sea salt or bath salts. It has essential oils that kill bacteria and keeps your skin healthy and glowing.
If you have dry skin, go for a brown sugar based body polish (simply use brown sugar instead of white sugar). Brown sugar hydrates and moisturizes your skin.
If you have sensitive skin, go for a body polish that has shea butter. It calms your body and doesn't cause any irritation.
For those with normal skin, sugar scrubs work best.
Pro Tip: You can crush and blend any fruit (like avocado, pineapple, apple, and papaya) in your DIY body polish. The natural acids of fruits detoxify and cleanse your body.
And, if you are too lazy to makes these DIY body polishes and prefer ordering online instead, here are products you may try.
Undoubtedly, body polishing is an amazing way to pamper your body and senses. And I know that you cannot wait to try all these DIY recipes at home! Try them out and share your experiences in the comments section below.
Recommended Articles:
The following two tabs change content below.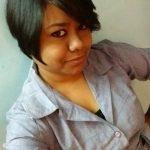 Ramona is a journalist-turned-content writer. She holds a Master's degree in English Literature and has been writing for the digital world for over five years. She specializes in writing for Skin Care. She has done a certificate course titled 'Dermatology: Trip To The Skin', offered by Novosibirsk State University. She believes that beauty begins with a good skin care regimen and is on a mission to eliminate all toxins from her routine. She helps and guides readers in selecting products and ingredients specific to their skin type/issue. When Ramona is not working, her books and passion for music, good food, and traveling keep her busy.