Top 41 Bollywood Actresses Who Look Beautiful In A Saree
There's no one better who flaunts gorgeous sarees than the beautiful starlets of India!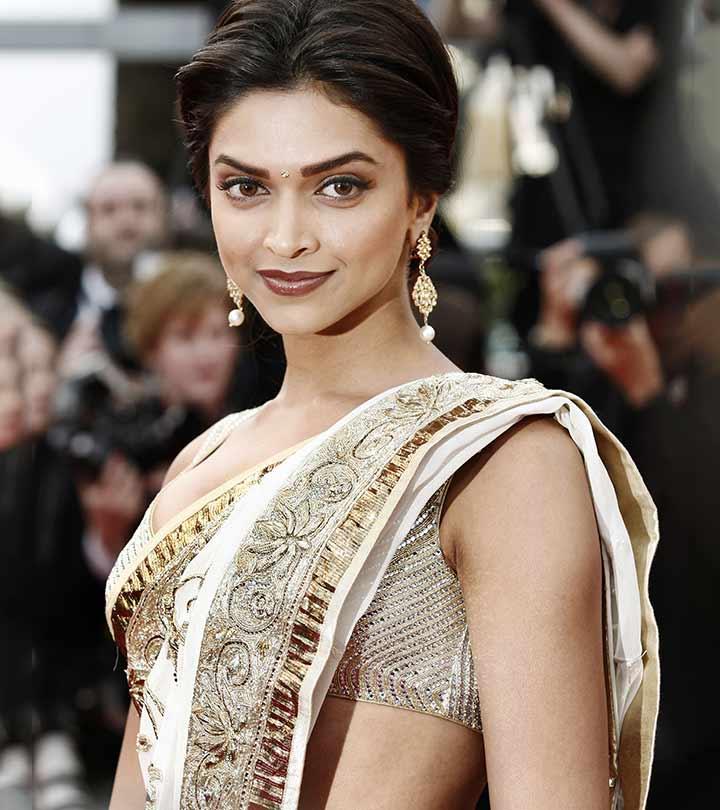 The pretty actresses of B-Town adorn many avatars on-screen and off-screen, each carefully crafted to enhance the beauty of our lovely leading actresses. And, when they wrap themselves in seven yards of exquisite material, they look their best! Be it a traditional Kanjeevaram saree or one by the best fashion designer in India, no outfit can beat the glamor and elegance of a saree. So, here we have listed the top 41 bollywood actresses hot photos in sarees. Those Hindi heroines are looking so beautiful in different sarees.
Bollywood Actresses In Sarees Photos
1. Deepika Padukone
2. Sunny Leone
3. Priyanka Chopra
4. Vidya Balan
5. Aishwarya Rai
6. Katrina Kaif
7. Sonam Kapoor
8. Kareena Kapoor
9. Alia Bhatt
10. Shilpa Shetty
11. Kajol
12. Anushka Sharma
13. Shruti Haasan
14. Jacqueline Fernandez
15. Sonakshi Sinha
16. Madhuri Dixit
17. Shraddha Kapoort
18. Sridevi
19. Kriti Sanon
20. Asin
21. Kangana Ranaut
22. Bipasha Basu
23. Yami Gautam
24. Sushmita Sen
25. Rani Mukherjee
26. Nargis Fakhri
27. Ileana D'Cruz
28. Lara Dutta
29. Dia Mirza
30. Amrita Rao
31. Huma Qureshi
32. Malaika Arora
33. Genelia D'Souza
34. Preity Zinta
35.Amy Jackson
36. Zarine Khan
37. Urvashi Rautela
38. Ayesha Takia
39. Hema Malini
40. Raveena Tandon
41. Sonali Bendre
1. Deepika Padukone
One actress who has definitely carved a niche as one of the best actresses in Bollywood is Deepika Padukone. Daughter of ace badminton player Prakash Padukone, Deepika has been excelling in her acting career. This dusky beauty never misses a chance to flaunt her slim figure in a saree.
(i) Deepika Padukone In Blue Saree
Ravishing is the word! Deepika's look in Yeh Jawaani Hai Deewani  was effortlessly chic. She stunned everyone when sported this simple royal blue saree for the famous Badtameez Dil song.
(ii) Deepika Padukone In Floral Saree
Deepika owns her fair share of outfits from Sabsyasachi Mukherji's collection. She wore this exquisite net saree with a high neck floral blouse during one of her appearances on Comedy Nights With Kapil. The high bun and the statement earrings complement the saree well.
(iii) Deepika Padukone In Chennai Express Saree
Decked in a traditional South Indian pattu saree, Deepika does a gorgeous job of carrying it off. Perhaps it might be because she, herself, is a South Indian! The accompanying bangles, necklaces, headpiece, and earrings do well to complement the saree.
(iv) Deepika Padukone In White Saree In Chennai Express
A white saree with red, green or gold borders in South India is usually worn at one's wedding, much like the one Deepika is seen wearing in Chennai Express. The flowers in her hair and the simple accessories are a perfect fit for this simple bridal look.
(v) Deepika Padukone In Red Saree
This is a really good example of the west meeting the east. You wouldn't conventionally consider it, but honestly, a crop top as a blouse is kind of a genius idea and Deepika shows us just how amazing it looks! The floral crop top (or blouse) along with the beautiful red net saree is a daring, yet elegant look. Add big dangling earrings and your look is complete!
(vi) Deepika Padukone In White Embroidered Saree
Deepika has kept it absolutely simple for this next look. She is wearing a pretty white georgette saree with a sequined blouse. The saree seems to have some embroidery work done so that it appears on Deepika's torso. This work is continued on the border and pallu as well.
(vii) Deepika Padukone In Black Saree
Deepika is never the one to disappoint with her looks during public appearances. This look is another such example. Bollywood's top actress is heading to the Bachchans' Diwali party in a black silk saree with bronze zari work done at the borders and pallu. Her antique gold earrings and bangles make her look even more ravishing!
(viii) Deepika Padukone Half Saree In Chennai Express Movie
Clad in a pretty green and yellow half saree, Deepika is seen sitting doefully here. Throughout the entire film, she is seen in such elegant attires. This silk half saree has been matched with an orange blouse, which complements the rest of the colors quite well.
(ix) Deepika Padukone In Pink Saree
This is a gorgeous color and Deepika does absolute justice to the saree. The design is quite classy. It is something that you could probably see on women back in the 70s and 80s. Deepika is the prime example of upholding old fashion trends while making them look brand new. This magenta saree with gold embroidery is a definite eye catcher. The pattern follows throughout the saree and the blouse as well. The matching lipstick shade and the addition of the earrings complete the look.
(x) Deepika Padukone In Cream Saree
This was Deepika's outfit for the Bajirao Mastani promotions in Jaipur. She certainly dressed for the occasion. The saree may look simple, but it's actually quite detailed. If you look closely, you can see tiny mirrors in each of the diamond patterns. Mirrors are used in sarees to reflect light and when tiny mirrors are used all over the saree, such as the ones in Deepika's saree, it transforms something simple to a grand attire. The entire saree is mostly designed with pastel shades. It's quite visible that there's a certain theme going on. There is even more detail at the front of the saree, where the pleats fall. We see that there are motifs over netted fabric. Her earrings are the perfect addition to the look.
(xi) Deepika Padukone In Black And White Saree
She strikes again! Deepika dazzles us all every single time she steps outside. Her sense of fashion is commendable. Of course, credits go to her stylist as well! This time, she went monochrome, while adding a little twist to the traditional cotton saree. Both the blouse and pleats of the saree are plain black, but the torso portion and the pallu are the real eye catchers! The Rajasthani choker necklace does well to add a little something and complete the look. Although this saree is a printed cotton one, she makes it look ready for the red carpet! That's Deepika for you, folks!
(xii) Deepika Padukone In A Net Saree
Deepika is wearing a gorgeous pastel green net saree. This is another outfit she wore to a Bajirao Mastani promotional event. The concept of using a bright floral pattern for the blouse is a brilliant one! The see-through fabric of the saree on the floral pattern looks lovely. This is what brings the outfit together, since the rest of the saree is not that grand. The torso and the pallu are adorned with beautiful stones and there is also some embroidery work on the borders. The simple addition of the earrings makes this entire look a perfect red carpet outfit.
(xiii) Deepika Padukone In Yellow Saree
As you can tell, the list never ends with Deepika, and honestly, I don't about you, but I could stare at this gorgeous woman in sarees all day! The way she carries herself is incredible. If only I had 10% of that ability! This look of Deepika's is fun and summery! It's nothing grand, but super cute nonetheless. She's wearing a light yellow net saree, which is quite plain, except for the pink border. The designer took advantage of the fact that the saree is quite transparent, and made sure that the blouse stood out. The blouse that she is wearing is also pink and has white embroidery work adorned with tiny mirrors. Her ponytail and earrings are a perfect way to style this look.
(xiv) Deepika Padukone In Green Saree
Doesn't it look like Deepika has a painting wrapped around her? I love the print of the saree. That is what brings this look to life. Apart from the floral print, this silk saree is plain, but Deepika is wearing it with grandeur. She breathes life into every single outfit she wears. In fact, I can't quite remember a time where she looked anything less than beautiful. This mostly comes not with what she wears, but the confidence and way in which she wears it! The blouse is strappy and sequinned, which adds a bit of sparkle to the outfit. Her messy bun and earrings are the icing on the cake! This is such a classy, elegant look, and never go out of style!

Trivia
Deepika Padukone received the TIME100 Impact Award in 2022. She was also declared one of the World's 100 Most Influential People by Time magazine in 2018.
2. Sunny Leone
This America-born Indian beauty didn't take too long to gain popularity among the Indian masses. Her outspoken personality and confidence has charmed one and all. And, when she flaunts a saree, her favorite Indian attire, she looks absolutely gorgeous.
(i) Sunny Leone In Red Saree
Who knew a simple red saree could add so much glamor to your look? Sunny Leone carries off this red number with the perfect amount of oomph.
(ii) Sunny Leone In Yellow Saree
For the trailer launch of one of her recent movies, this sexy siren chose a yellow saree with the right amount of black and red. The close-pleated pallu highlighted her curves. Bare neck and simple earrings kept the entire look elegant and simple.
(iii) Sunny Leone in Blue Saree
Sunny looks absolutely stunning in this sky blue silk saree. The border of the saree is silver and she stuck to this theme, even while accessorizing. The bangles, earrings, and her hair piece look gorgeous, and complement this outfit.
3. Priyanka Chopra
This Punjabi girl has not only won the hearts of the Indian audience, but is also charming her way into American hearts with her latest primetime show Quantico. This ex-Miss World definitely looks the sexiest in sarees.
(i) Priyanka Chopra In Pink Saree
Priyanka has definitely brought 'sexy' back to Bollywood. She walked the ramp for Manish Malhotra in this pink sheer saree with intricate thread embroidery. The mirror work blouse and saree border add the right amount of jazz to the attire. She loves to flaunt her washboard abs, and what better way than a net saree!
(ii) Priyanka Chopra In Black Saree
The closing ceremony of the Marrakech International Film Festival saw this pretty actress in a rather simple black saree with gold sequined border and motifs by Ritu Kumar. The blouse definitely took the cake that evening, with intricate beadwork on the body and delicate lace sleeves. Minimal accessories and side-swept hair held the look together.
(iii) Priyanka Chopra In Blue Saree
Elegant as always, Priyanka is decked in a periwinkle blue chanderi saree. She accessorized it with a long chunky necklace, and nothing more. Leaving the pallu open, as she has, gives you a full view of the design, which is probably what she was going for.
(iv) Priyanka Chopra In White Saree
Doesn't Priyanka's outfit look dazzling? Let's decode her attire and take a closer look at the detailing, shall we? It may look very simple, but if you look closely, you can see the sequinned work on what appears to be a georgette white saree. She is wearing a simple white spaghetti strap blouse. The presence of a chunky ring and earrings adds oomph to the look.
(v) Priyanka Chopra's Dostana Saree
Who's the hottest girl in the world? My Desi Girl! My Desi Girl!
Priyanka is in fact representing the whole
Desi Girl
concept. A combination of sexy and traditional, this Bollywood actress in a saree shows the world that it is quite possible to nail both! Her off white saree with the shiny halter blouse is the perfect ingredient to nail a look for a music video. The look in itself is enough for her to look glam without the requirement of any accessories.
(vi) Priyanka Chopra In Yellow Saree
Priyanka walks the Lakme Fashion Week ramp in a lime yellow chiffon saree. The saree is quite simple. There aren't any big motifs or designs, and yet the intelligent use of the contrasting peachy-orange shade is all that is required for the outfit to stand out. A thin strip of off white sequins is attached to the border. Her spaghetti gray blouse is something one wouldn't probably think of wearing with the existing color combination of the attire. However, it does work quite well and helps to piece the entire look together.
(vii) Priyanka Chopra In Golden Saree
Looking elegant as always, Priyanka is wearing a golden saree that is quite simple.
It seems as though she prefers the 'simplicity is style' concept. She is mostly seen wearing sarees that aren't extremely heavy, and who can blame her? Comfort is definitely key. The only extra element in the saree is the sequin border that we see near her shoulder. She went for a chester blouse and dangling earrings to complete the look.
(viii) Priyanka Chopra In Green Saree
This henna green saree with tiny embroidered patterns is another great pick. The embroidery work is what adds a bit of sparkle and brilliance to the saree. Her blouse is of a beautiful golden sequined material that complements the pattern of the border and the rest of the saree quite well. The addition of the earrings and bangles completes the look and adds the classic traditional touch.
(ix) Priyanka Chopra In Silver Saree
Priyanka Chopra makes an appearance at the Colors Screen Awards in a silver net saree. She looks absolutely ravishing in this outfit. The thick silver is laid out horizontally on the saree, which is working out well! The extremely thin strip border of the saree appears to be of red velvet material. Pairing the saree with a red spaghetti strap blouse is a good choice and helps to make the silver pop. Priyanka's makeup artists have kept her makeup simple and focused on her eyes, which really help them sparkle, just like her saree and personality!

Trivia
The Indian government awarded Priyanka Chopra the Padma Shri in 2016. And two years later, in 2018, she made it to the Forbes list of the World's 100 Most Powerful Women.
4. Vidya Balan
A National Award winner, Vidya Balan's name is synonymous with sarees. Her acting is applauded and appreciated by all alike, and so is her choice in sarees. She claims to be the most comfortable in this Indian attire and never fails to look elegant, especially in her Kanjeevarams.
(i) Vidya Balan In Silk Saree
A talented actress who defies all the skinny figure norms, Vidya Balan definitely knows how to carry herself in sarees. Elegant silk sarees are her usual preference at national and international events. The green-gold saree with the maroon blouse, the cute potli bag, and the statement earrings make her look beautiful and elegant.
(ii) Vidya Balan In Black Saree
Apart from her favorite silk sarees, Vidya is also seen wearing designer sarees of her favorite designers Sabsyasachi and Ritu Kumar. This black and beige net saree has intricate gold flowers embroidered on the pallu. The beige net in the main pleats actually gives the appearance of a half-and-half saree. Vidya kept the accessories minimal here, with a black and gold clutch and gold studs in the ears.
(iii) Vidya Balan In Pink Saree
Vidya Balan always looks dashing in sarees, and this look is no exception. Vidya is popular in Bollywood for her unique sense of traditional style. She usually sticks to wearing all of the classic sarees and ends up looking like a goddess straight from the ancient scripts! The multi-colored blouse goes quite well with the magenta saree. To top it all off, Vidya's earrings makes her attire come to life!
(iv) Vidya Balan In Red Saree
This time, Vidya took her style inspiration from the South! She is wearing a Pochampalli silk saree that is native of Telangana. Her attire speaks bounds in terms of her sense of style and elegance. This is what Vidya does best! She completely owns the saree and the poise that comes with wearing it. She possesses all of the charm and grace required to carry out such a look. Her fishtail braid is a perfect touch, and makes the entire look seem old-school and traditional. The addition of the butta style of earrings completes the look.
(v) Vidya Balan In Purple Saree
Vidya wore this aubergine colour saree to the Star Guild Awards. This is an interesting take on a saree. It combines the styles of multiple kinds of sarees. The fabric of the body is of soft net. The most interesting part is the border. The designers have used the border style of a Mysore Silk saree. At the end of the day, combining these styles was an excellent idea and Vidya is pulling it off quite well. She looks absolutely gorgeous in this attire, and her black sequinned blouse complements the saree perfectly.
5. Aishwarya Rai Bachchan
The daughter-in-law of the first family of Bollywood, Aishwarya Rai Bachchan has been a fashion icon since her Miss World days. While representing India and Bollywood at various international forums, she always passes the test with flying colors for her saree choices. Here are a couple of her famous saree looks.
(i) Aishwarya Rai Bachchan In Red Saree
What do you do when the French President invites you for a luncheon? Simple! Look like a timeless Indian beauty in a red saree. Aishwarya Rai chose this red number by designers Swati and Sunaina, and paired it with an elegant polki necklace and earrings. You can never go wrong with the 'red rose and bun' combination.
(ii) Aishwarya Rai Bachhan In White Saree
Aishwarya looked ethereal in this white embellished saree from Kotwara. She wore this for the launch of a jewelry store in Chennai. The pearl chaand baalis and gajra in the hair make her look perfect.
(iii) Aishwarya Rai Bachchan In Pink Saree
Look who is bringing retro back! I don't know about you, but to me, it looks like I'm looking into the past when I see this! It looks like something Hema Malini would have probably worn! Here, Aishwarya is walking the ramp while showcasing designs by Satya Paul. She is wearing a halter blouse to match the saree. Apart from the huge polka dots, there is no other design, and that precisely is the beauty of this saree. The only accessory Aishwarya is wearing is a pair of earrings, which goes to show that they were trying to draw attention only to the saree, and boy, is it working! I can't stop staring!
(iv) Aishwarya Rai Bachchan In Black Saree
Here, we see the gorgeous Aishwarya Rai walking the ramp wearing an ethnic outfit by designer Shahab Durazi. The fabric of her saree is georgette and the focal point of the saree seems to be the blouse. It has heavy embroidery work on it. The embroidery is made from gold thread and is in a pretty floral design. The entire saree is left plain, except for the borders and the pallu, which are embroidered, just like the blouse. All in all, it's a simple outfit, but has been beautified extensively due to the work done to it. Aishwarya doesn't even need heavy jewelry to bring this look together. Her innate beauty and smile do it all!

Trivia
In 2009, the Indian government awarded Aishwarya Rai the Padma Shri, and in 2012, the French government gave her the Ordre des Arts et des Lettres.
6. Katrina Kaif
She is considered as one of the most beautiful actresses in recent times. She started her career with modeling, and has now become a sought-after actress. Her porcelain skin and beauty are admired by all. With a lean and tall frame, this gorgeous actress makes the saree look exquisite.
(i) Katrina Kaif In Red Saree
Walking the ramp for one of the jewelry brands she endorses, Katrina Kaif looks dazzling in a red saree. The black and gold blouse complements the saree border. Diamond jewelry and a red bindi complete the beautiful Indian woman look.
(ii) Katrina Kaif In White Saree
Katrina Kaif looks angelic in this pure white chiffon saree. She kept the look simple with the minimal silver border and stark black leather watch. The halter neck blouse adds the right amount of oomph to the look.
7. Sonam Kapoor
The older daughter of our very own jhakaas hero Anil Kapoor, Sonam Kapoor is the absolute diva. Even though she has not been very successful in her acting endeavors, she has made a mark for herself in the fashion industry. She loves to wear unconventional Indian and international designer outfits alike, and always looks amazing! She is definitely the current 'Queen of Style'.
(i) Sonam Kapoor In White Saree
Wearing a saree by one of her favorite designers, Anamika Khanna, Sonam Kapoor teleports us to the front hair wave era of the '20s. She is someone who doesn't follow norms and wows us her with her styling choices. The white lace and net shrug makes the saree look absolutely gorgeous.
(ii) Sonam Kapoor In Green Saree
Give Sonam Kapoor any outfit, and she will carry it off with elan. She has draped this simple light green saree by Sonaakshi Raj to highlight the pretty blouse pattern. The cutout lining under the floral net blouse renders a dainty look. The bronze clutch and light pink lipstick don't take away the attention from the saree.
(iii) Sonam Kapoor In Pink Saree
Sonam always manages to look great in anything, whether it be a western outfit or ethnic. She created quite a storm with her red carpet looks. Seeing this look of Sonam Kapoor takes me back to the seventies! The pastel pink net and lace material of the saree give it a vintage look. If you look closely, you may notice that the lace design on the fabric of her saree is floral. This look is quite elegant and pretty. The sleeveless blouse is plain and is keeping to the theme of pastel pink. Upholding the old Bollywood fashion style, her hair has been secured in a low bun, with what appears to be two white roses in her hair.
(iv) Sonam Kapoor In Blue Saree
Now this is what you would call High Street fashion and Sonam has always expressed her interest in it. This is a little bit of a twist to your classic saree. This dual tone saree makes it look like quite a masterpiece, especially when the blue part of it looks like strokes from a paintbrush. I wouldn't even be surprised if I saw this usage of colors on canvas, up on a wall in a contemporary art gallery. She paired the saree with what almost appears to be a crop top, which goes extremely well with this whole look. Her slick side-parted hair looks very nice and her earrings are classy and low-key.
8. Kareena Kapoor
The pretty Kareena Kapoor Khan has established herself as one of the best actresses in Bollywood. She has been acclaimed for her acting skills and beauty alike, and has assayed a variety of roles through her career. Her fashion sense is also something that many people look up to.
(i) Kareena Kapoor In Brown Saree
Take a hint, ladies! A color blocked saree with a designer blouse is the look this season. Kareena Kapoor wore this brown saree with beautiful combinations of white, black, and blue blocks for a recent event. The animal print cutout designer blouse transforms the entire look of the saree and gives a sensuous and alluring effect.
(ii) Kareena Kapoor In A Monochrome Saree
Ever imagined pairing a vintage jacket with a saree? The thought wouldn't even cross your mind. If there is somebody in Bollywood who can carry off this look with absolute 'swag', it is Bebo. She has paired the monochrome saree with a vintage jacket from Christian Lacroix and a chunky boho-chic necklace, which only makes her look more ethereal.
(iii) Kareena Kapoor In Red Saree
Kareena is rocking this red saree. Designed from red georgette material, the saree isn't anything grand, but that is it's beauty. Red in itself is a strong color, so if you ask me, it is perfect the way it is. You know what they say, right? 'Less is more.' And in this situation, this saying is quite accurate. Save, from the sequins border, the saree is quite plain. The strappy blouse adds a chunky charm to the outfit.
(iv) Kareena Kapoor in White Saree
Kareena seems to love light-weight material, and who can blame her? I would pick something light over heavier clothes any day! This time, she is wearing a white soft net saree, with a pink border. Again, this is quite a plain saree, but who says you have to look dressy all the time to look gorgeous? She went for a very natural look by keeping her makeup to a minimum and left her hair open.
9. Alia Bhatt
This cute 23-year-old actress entered the world of Indian cinema not too long ago. In the few years that she has been in the industry, she has done some astounding roles and proved that she is an excellent actress. It might be difficult for you to imagine Alia Bhatt in sarees, but she actually looks very graceful in them.
(i) Alia Bhatt In Yellow Saree
Alia Bhatt donned the role of simple Tamilian girl in 2 States. Do you remember the Alia Bhatt saree in 2 states movie? We saw her wearing classic South Indian style sarees, which were styled well with bangles, jhumkas, and gajra in the hair. She definitely looked like the pretty girl next door! Also, that delicate belly chain added the perfect dash of oomph to her look.
(ii) Alia Bhatt In Navy Blue Saree
In another saree look from the same movie, she is seen wearing a navy blue saree with Banarasi silk border. The sleeves of the blouse are heavily embroidered, and she has accessorized her look with gold statement earrings. A simple bindi gives a polished desi look to this pretty actress.
10. Shilpa Shetty
Shilpa Shetty started her career with Baazigar in 1993, and it seems like this beauty hasn't aged a bit. A mother of one, she maintains her lean figure with yoga, and her fashion sense is only getting better by day by day. When it comes to wearing a saree, this stunner always makes heads turn.
(i) Shilpa Shetty Wedding Saree
Who can forget this splendid red saree that she wore for her wedding? This heavily embroidered saree was designed by Tarun Tahiliani and was embellished with red Swarovski crystals. Shilpa Shetty wedding saree is one of most expensive wedding outfits worn by an Indian actress. The kundan jewelry with the traditional red saree give her a majestic, regal appearance.
(ii) Shilpa Shetty In White Saree
Though we loved all the sarees Shilpa Shetty wore when she judged season 6 of the famous dance show Nach Baliye, this white net saree with a heavy gold embroidered border is definitely our favorite. She looks ravishing in this white saree by Neeta Lulla.
(iii) Shilpa Shetty In Blue Saree
Shilpa is wearing a blue chiffon designer saree, and quite frankly, she is owning it. By the looks of the thaali in her hand, it appears as though she's about to take part in some kind of cultural and religious activity. Except for the saree, Shilpa hasn't really decked up much as far as accessories are concerned. She kept it very simple and just wore some bangles and her wedding chain, also known as the mangal sutra. Her saree is a designer chiffon one. The red thick border is doing well in complementing the blue in her saree.
11. Kajol
Kajol is a well acclaimed and extremely talented actress, who is also known for her style and elegance. She is a complete natural in front of the camera, and has an exuberant personality off-screen. The saree is one Indian outfit that suits her no matter what color she chooses to wear.
(i) Kajol In Black Saree
This brilliant actress looks her usual graceful self in a Sabsyasachi saree. This black georgette saree has an embroidered border and pallu. You rarely see women wearing full-sleeved blouses these days, and Kajol carries it off with panache. The sleeves' ends are embroidered to match the pallu. Red lipstick is the best accesory with a black and gold outfit. Kajol looks stunning!
(ii) Kajol In Floral Saree
Designer Shehlaa Khan has worked her magic with this pretty floral saree. Kajol looked mesmerizing when she wore this subtle pastel saree for a recent event. The pearl detailing on the blouse adds more finesse and elegance to the outfit.
12. Anushka Sharma
Starting with the girl-next-door look in Rab Ne Bana Di Jodi, Anushka Sharma has transformed into a diva. Her candor and confidence has earnt her the respect of her contemporaries, seniors, and juniors in the industry and her dressing sense is admired by many.
(i) Anushka Sharma In Velvet Saree
Anushka wore this velvet and net combination saree for the Apsara Awards function. The pale pink of the net looks regal in combination with the indigo of the velvet. The high neck blouse had embroidered on the body and sleeves. Anushka is a sight to behold in this beautiful saree.
(ii) Anushka Sharma In Red Saree
This pretty actress showed off her svelte figure in a casual chiffon saree. Even though the saree has a plain golden border, the bright red color definitely catches your eye. She wore temple jewelry, which accentuated her look.
13. Shruti Hassan
This pretty actress has captured the hearts of millions across the world with her acting and singing skills. She has established herself in the Tamil, Telugu, and Hindi film industries. Her energy is addictive, and so is her smile.
(i) Shruti Hassan In Silk Saree
Shruti Hassan looks like the perfect South Indian beauty in this beautiful pink silk saree. The temple jewelry necklace and chandelier earrings are classic accompaniments. She wore this saree for the audio release of her father's movie Uttama Villain.
(ii) Shruti Hassan In Half Saree
This Southern beauty looks even more beautiful in this classic red and green half saree. Simple draping style, plenty of bangles, and jhumkas are essentials to complete the look. The traditional braid with the gajra definitely suits her.
14. Jacqueline Fernandez
Hailing from the neighbouring country of Sri Lanka, Jacqueline Fernandez started her acting career in Bollywood in 2009. She has been a part of many big budget films, and is definitely a beauty with brains.
(i) Jacqueline Fernandez In Black Saree
Black saree, gold border, dainty headchain, and greenery in the background – so celestial! Jacqueline Fernandez looks graceful as ever in this black jacquard georgette saree. The gold sleeveless blouse highlights her slender arms and washboard abs.
(ii) Jacqueline Fernandez In White Saree
We absolutely cannot get over how pretty Jacqueline looks in this white saree. She wore this at one of the IIFA ceremonies and took everyone's breath away. The intricate detailing on the blouse, with the offbeat shoulder pattern, make the entire look stand out. She looks ravishing.
15. Sonakshi Sinha
With a power-packed entry into Bollywood with Salman Khan's Dabangg, Sonakshi Sinha has come a long way. She has played many roles and proved her versatility to all. She is definitely living upto her father's popularity. Recently turned rapper/singer, Sonakshi is not behind her contemporaries in the fashion sense.
(i) Sonakshi Sinha In Blue Saree
Sonakshi Sinha wore this beautiful blue lehenga saree by Ritu Kumar for Ahana Deol's wedding reception. Blue and cream is a classic combination, which is well-balanced with the floral cream border on the saree and the blouse. She has paired the outfit with a pearl necklace set and looks like a mesmerizing actress of the yesteryears.
(ii) Sonakshi Sinha In Beige Saree
Sonakshi looks stunning in this beige saree by Manish Malhotra. The border of the saree has heavily sequined embroidery, and the designer blouse has elaborate mirror work. We cannot take our eyes off her!
16. Madhuri Dixit
The dancing queen of Bollywood, Madhuri Dixit-Nene needs no introduction. Her passion for acting and dance is admired by all. So is her beauty. Right since the 80s, she has been a fashion icon for adults and kids alike. Her saree collection is envied by all women.
(i) Madhuri Dixit In Blue Saree
Just wow! Madhuri Dixit looks absolutely lovely in this abstract print blue saree. The mirror work on the saree border and the royal blue blouse add enough glamour to her outfit. We love the matching mirror work earrings.
(ii) Madhuri Dixit In Black Saree
This Devdas beauty looked sensational in a black net saree when she walked the ramp for Yash Chopra's 81st birth anniversary celebrations. The gold and black sequins on the saree and blouse look enchanting. Red lipstick and subdued makeup make her look phenomenal.
(iii) Madhuri Dixit In Pink Saree
If anyone can own sarees, it's the dancing queen herself, Madhuri Dixit! She is aging like fine wine, wouldn't you agree? Madhuri looks phenomenal in this pink silk saree. The pink is going extremely well with her skin tone, and even brings out her features. Her saree is actually dual-toned. It's a mix of peach and pink. The body contains flower motifs and the use of these flower motifs have been made even in the borders. The golden embroidery work looks quite regal on the pink. Her accessories also do well to complete her outfit and bring the entire look to life.
17. Shraddha Kapoor
This graceful actress is famous for her roles in Aashiqui 2 and Ek Villain. She is on her way to becoming an established actress in Bollywood. She has proved her dancing skills with her candid role in ABCD 2. Her bubbly persona and petite frame make her look cute in any outfit she dons.
(i) Shraddha Kapoor In Blue Saree
Shraddha looks very dainty and pretty in this light blue saree from the Babita Malkani label. The chevron printed blouse adds an Indo-Western touch to her outfit.
(ii) Shraddha Kapoor In Beige Saree
Sabsyachi sarees and Indian actresses are a lethal combination. Shraddha looks gorgeous in this beige floral saree. The gold clutch and Amrapali earrings complement the look.
(iii) Shraddha Kapoor In Aashiqui 2 Saree
"Tum Hi Ho, Ab Tum Hi Ho".
When anyone thinks of Asshiqui 2, this is the song that immediately comes to their mind. While that is the song that comes to mind, this is the saree that is most popular in the entire film. This iconic outfit which was on the posters created a huge wave. So much so, that Shraddha even wore it for the promotion event as seen in the image above! How gorgeous does she look in the sky blue and gold? A beautiful combination, needless to say, the gold print and border on the chiffon saree do well to complement the sky blue! The addition of her earrings and bangles completes her attire.
(iv) Shraddha Kapoor In Royal Blue Saree
Shraddha went back to her roots! She is decked in the outfit that is native to her hometown in Maharashtra. She is celebrating Ganesh Chuturthi at home with family and friends, and she is definitely dressed for the occasion. The lady knows how to make an impression. Dressed in a royal blue silk saree, with a matching blouse whose sleeves end just above the elbows, she is doing justice to her traditional attire. Even her jewellery has been kept classic! The necklace, earrings, and nose ring are an excellent addition in order to bring out the essence of a Mahastrian look.
18. Sridevi
Sridevi is known as the first female superstar of Bollywood. Through her impeccable acting, she has set really high standards for upcoming actresses. A mother of two teenage daughters, this beautiful actress doesn't fail to leave us spellbound even today.
(i) Sridevi In Black And Mint Saree
Another exquisite outfit from Sabyasachi's couture collection. Sridevi wore this glorious saree to the Toronto Film Festival and looked divine. The mint green net pleats and the black velvet pallu look amazing. The matching mint clutch and diamond jewelry enhance the grandeur of the outfit.
(ii) Sridevi In Peach Saree
She looks like an Indian diva in this lovely peach saree by Sabyasachi. The peach thread embroidery balances the gold border and sequins. The overall look with the gold blouse and pearl statement earrings is a sight to behold.
19. Kriti Sanon
Kriti Sanon has already made a name for herself, even though she is practically a newbie to B-town. She has only done a few movies and is yet to prove her versatility. But, she has won everyone's hearts with her fashion sense. She looks stunning in everything!
(i) Kriti Sanon In Purple Saree
Kriti looked delightful in this simple two-toned purple saree by Manish Malhotra. She wore this at the Umang police show. The highlight of the saree is the mirror work border.
(ii) Kriti Sanon In Blue Saree
During the filming of the song 'Rabba' from Heropanti, Kriti Sanon wore this dazzling royal blue saree by Sonaakshi Raj. She looked so delicate and graceful walking through the snow in that saree. The designer blouse highlighted her curvy frame.
20. Asin
This recently married actress is charming both on and off-screen. After an established presence in the South Indian film industry, she has also made a mark for herself in Bollywood. Her acting in Ghajini was appreciated by all. She is also a trained Bharatnatyam dancer.
(i) Asin In Off-White Saree
Asin looks heavenly in this floral lace saree with contrasting houndstooth and neon pink border. The embellished sleeves add jazz to the outfit. Asin reminds us of a bygone era beauty.
(ii) Asin In Pink Saree
Not everyone can pull off a neon outfit with so much elan like Asin. She wore this pink number to a celebrity event and looked spectacular. There was enough black to balance out the bright pink of her saree.
21. Kangana Ranaut
Kangana Ranaut is a two-time National Award winner, and one of the highest paid actresses in Bollywood. She is the perfect combination of amazing looks and a fashionable sense of style. She personifies feminine achievement in the male-dominated Bollywood industry.
(i) Kangana Ranaut In Green Saree
It is so refreshing to see this Tanu Weds Manu actress in a non-designer saree. Kangana went all ethnic when she wore this green block print saree to close friend Udita Goswami's wedding ceremony. The traditional blouse pattern and green glass bangles have captured our heart. Not to forget, that gorgeous gold necklace.
(ii) Kangana Ranaut In Pink Saree
For Shahid Kapoor's wedding, Kangana chose to wear a self-print salmon pink saree that looked stunning against her skin tone. The silver clutch and silver necklace made for the perfect accessories.
(iii) Kangana Ranaut In Peacock Design Saree
After the film Tanu Weds Manu, Kangana has shown the world that she can totally rock in western as well as ethnic apparel. Just look how elegant she is looking while wearing a saree! This peacock designed georgette saree is absolutely gorgeous and it's no wonder that Kangana is pulling it off amazingly! The saree does well in incorporating the various shades found in a peacocks feather, beginning from the orange-brown shade near the torso and pallu, to the green and blue at the pleats. Her blouse is of the same blue used in the saree, and creates a nice contrast to the orange around her torso. She wore a blue necklace and earrings, which go perfectly with the rest of her outfit.
22. Bipasha Basu
Known for her roles she has portrayed in thriller and horror movies, the beautiful Bong, Bipasha Basu is soon going to be a married woman. With her seductive looks, she brought sexy back to Bollywood. Even though her recent movies haven't done well at the box office, she has always played the A-game when it comes to her fashion sense.
(i) Bipasha Basu In Brown Saree
You don't see Bipasha wear sarees very often, but when she does, she looks mindblowing. She wore this elegant brown saree with contrasting black border and blouse to an award function. She added a little old-school touch with poofy sleeves and a red bindi.
(ii) Bipasha Basu In Green Saree
A lime green sheer saree and an emerald green blouse – Bipasha looks lovely in this saree by Manish Malhotra. She paired the ensemble with kundan jewelry by Maheep Kapoor. The slight tinge of coral accents with the nail polish and lipstick go well with the greens of the saree.
23. Yami Gautam
Yami Gautam looked like the perfect girl-next-door in her debut movie Vicky Donor. This pretty girl from Himachal Pradesh will next be seen opposite Hrithik Roshan in Kaabil. Even though she has done only a few movies, her brand endorsements have made her a household name.
(i) Yami Gautam In Pink Saree
Yami looked dazzling when she walked the ramp for Vikram Phadnis in this customized lehenga saree. The hot pink and orange sheer saree with elaborate gold sequined embroidery on the skirt and the border was aptly paired with an embellished blouse in a contrast color. Absolute beauty!
(ii) Yami Gautam In Blue Saree
Yami Gautam looked radiant in this double shaded silk saree. She opted for this simple blue saree for an award function and stood out from the crowd. The tousled hair and no accessories kept the look classy.
24. Sushmita Sen
She was the first Indian to bring home the Miss Universe crown back in 1994. Even after more than two decades, she still looks like a Miss Universe. She is a woman of today – intelligent, compassionate, and a humanitarian. She has established herself as a successful actress, and now concentrates on giving back to the society.
(i) Sushmita Sen In White And Pink Saree
Sushmita Sen channeled her inner Bengali beauty while attending a Durga Puja ceremony. She adorned this beautiful narayanpet weave silk saree with a hot pink border and pallu.
(ii) Sushmita Sen In Off-White Saree
Sushmita went all out with this enthralling sequins work saree for the Ritesh-Genelia wedding reception. The full sleeves balance out the extra shimmer of the ensemble. Her 1000-watt smile was her best accessory that day.
(iii) Sushmita Sen In Red Saree
Doesn't she look gorgeous in this red saree? The saree has a bit of a pink undertone and goes extremely well with the tone of her skin. She is wearing a chester blouse and the use of the fabric as an accessory around her arm adds the ooph factor to her outfit. The chunky necklace is complementing her attire quite well. A total ten on ten.
(iv) Sushmita Sen In Black Saree
Who can forget how jaw slackingly beautiful Sushmita looked in Main Hoon Na? It's everyone's dream to have a teacher as stunning as she did in the film. She wore a lot of sarees in that film, and one of her signature ones was this black one. The fabric is georgette and has red polka dots. Talk about bringing retro back! Her blouse is super simple and cute, with a bow at the back. She kept it to the extreme basics by accessorizing with only a ring.
(v) Sushmita Sen In Pink Saree
Sushmita is flaunting a gorgeous pink and off-white net saree. There is a good amount of embroidery work throughout the saree, especially the pallu. The pink and off-white make a good contrast and the addition of her earrings brings the whole look together.
(vi) Sushmita Sen In the Main Hoon Na Saree
I am pretty sure we all remember the moment that Sushmita makes her entrance in Main Hoon Na. That's how much of a big deal she is; she needs an entire orchestra for her introduction. She definitely does not disappoint, especially with her iconic red saree blowing everyone's minds away. Her look is simple and has only one accessory, a black chain.
25. Rani Mukherjee
The hazel-eyed beauty is considered one of the most versatile actresses in Bollywood. She has earned critical acclaim for various roles she has played over the years, and at the same time, she has gained commercial success. This petite actress has recently joined the mommy bandwagon.
(i) Rani Mukherjee In White Saree
Rani Mukherjee looks dainty in this simple white saree with a gold sequined border. The classic white and red combination is perfect for a casual event. Even in this simple ensemble, Rani looks exquisite.
(ii) Rani Mukherjee In Checks Saree
Sabya knows best! Leave it to him bring together such a wide array of patterns and colors, and make a perfect kitsch outfit. Rani Mukherjee looks lovely in this offbeat combination. The pearl accessories and bangles add glamour the entire look.
26. Nargis Fakhri
Nargis Fakhri was an ex-contestant of America's Next Top Model. She made her debut in Bollywood a few years back, has only done a few movies, and is still on her way to prove her acting skills to the audiences and critics. Acting aside, she has got stunning looks and is known for her glamour and style.
(i) Nargis Fakhri In Blue Saree
A plain saree in a bright color and a designer blouse – perfection! Nargis Fakhri looks sensational in this beautiful royal blue saree. The offbeat blouse pattern adds a modern touch to the traditional saree.
(ii) Nargis Fakhri In Black And White Saree
For a recent watch brand launch, Nargis Fakhri chose to go traditional and wore this pretty black and white saree by Sonam and Paras Modi. The solid black pallu highlights the zellige print of the saree pleats and blouse. We also love her chaand baalis.
27. Ileana D'Cruz
Ileana has been one of Tollywood's leading actresses, and now, she is making a mark for herself even in Bollywood. Her performance in Barfi won her critical acclaim and also an award. With her confidence and looks, she can carry off any outfit with grace.
(i) Ileana D'Cruz In Pink Saree
Ileana shows off her curvy frame in this exquisite bright pink saree by Sulakshana. The intricate blouse with silver and pearl embellishments in the front and sheer fabric at the back is the highlight of the outfit. We love the unconventional draping and how radiant Ileana looks in this color.
(ii) Ileana D'Cruz In Multicolored Saree
We don't see this pretty Goan girl in sarees that often, but when she walked the ramp for Satya Paul in this multicolored striped saree, we were definitely surprised. The temperature of the room definitely soared when she walked in with a saree draped to accentuate the criss-cross blouse pattern and her flat abs.
28. Lara Dutta
Lara Dutta is definitely a beauty with brains. She won the Miss Universe pageant in the year 2000, and no one has been able to win the crown for India since then. Married to Mahesh Bhupathi and mother to a beautiful daughter, she will soon be seen making her comeback on the big screen in Emraan Hashmi's Azhar.
(i) Lara Dutta In A Beige Saree
Lara kept her outfit simple and elegant at a recent event. She looked pretty as always in a beige saree with red and gold border. The messy braid looks cute with the saree.
(ii) Lara Dutta In Red And Yellow Saree
We are in love with this classic color combination. The red net pallu with the fancy border looks lovely with the yellow saree. Tousled, wavy hair and chaand baalis add elegance to the look. Lara Dutta looks splendid in this saree.
29. Dia Mirza
Nobody can ever get over how beautiful Dia Mirza is. After her successful tryst with beauty pageants, she ventured into Bollywood with her gorgeous looks and ingenious brain. She is a role model in all senses, with her active social work and honest endeavors to make a difference in the soceity. Also, she is an absolute fashionista.
(i) Dia Mirza In Silk Saree
Oh, that color! Dia Mirza looks brilliant in this bright mustard yellow and cobalt blue silk saree. The high neck blouse adds a contemporary touch to the saree. We definitely second the conventional jewelry she is wearing.
(ii) Dia Mirza In Gold And Black Saree
Going away from the conventional sarees, Dia Mirza looked stunning in this designer saree by Anamika Khanna. The gold shimmer saree draped over black tights and a full-sleeved crop top looks fashionable and dazzling.
30. Amrita Rao
Cute, dainty, and elegant – three adjectives that are perfect for Amrita Rao! Her roles in Ishq Vishk and Vivah made her quite popular. She is currently seen on TV in a new show based on Lata Mangeshkar and Asha Bhosle's rivalry.
(i) Amrita Rao In Peach Saree
Amrita Rao wore this lively peach saree by Payal Singhal to the Filmfare Awards function. She looks vivacious in this mirror work saree and pyramid patterned blouse. The black clutch and the side bun add to the charm.
(ii) Amrita Rao In Cream Saree
For the inauguration of her new show, Amrita Rao went old school with this gold border cream saree. The long braid and bindi in the middle of the forehead complete this old-fashioned look. She looked dainty and elegant.
31. Huma Qureshi
Huma Qureshi is everyone's sweetheart. She moved to B-town after a successful career in theater. She is a versatile and natural actor, and is loved by film critics. Her confidence in her voluptuous figure has broken the 'slim and sleek' stereotype that was famous in Bollywood.
(i) Huma Qureshi In Blue Saree
While modelling for Suneet Varma's designs, Huma adorned this lovely pale blue chikankari work saree. She looks gorgeously regal in this color, especially with the chunky pearls necklace.
(ii) Huma Qureshi In Olive Green Saree
For the IIFA ceremony, Huma flaunted her curvaceous figure in this color blocked mustard olive green and black saree. She looked stunning on the red carpet.
32. Malaika Arora
The beauty of the 'Item Song Queen' is unmatched. Her dancing skills and sensuality have brought her to that position in the film industry. Even at this age, and after having a son, she doesn't look like she has aged a bit since 1998. She loves to flaunt her slim figure in traditional and modern ensembles.
(i) Malaika Arora Khan In Red Saree
Malaika Arora set the stage on fire when she walked the ramp in this baroque saree by Vikram Phadnis. The elaborate gold blouse with black contrast sleeves balances out the bright red of the saree. She looks magnificent in this saree.
(ii) Malaika Arora Khan In Blue Saree
For sister-in-law Arpita's wedding function, Malaika donned this designer saree by Sonaakshi Raj. The unconventional draping style accentuates the gold cutwork blouse. She looks dazzling in this pastel blue saree.
33. Genelia D'Souza
This cute and bubbly actress established her career down South before venturing into Bollywood. She is loved by all for her vivacious screen presence. After her marriage to Ritesh Deshmukh, she has taken a step back from acting and is now a full-time wife and mom.
(i) Genelia D'Souza In Black Saree
Genelia looks delightful in this netted black saree. The striped blue border and multicolored halter neck blouse add the perfect amount of vibrance to the saree. We can't get over how cute she looks in that fringe.
(ii) Genelia D'Souza In Green Saree
Genelia looks adorable in every outfit she wears. She wore this sheer green saree for a movie promotion and looked resplendent in it. The contrast pink blouse in traditional silk design complements the green of the saree.
34. Preity Zinta
The dimpled star of Koi Mil Gaya is 'pretty' in every sense. From fun and bubbly roles to the ultimate romantic heroine, Preity Zinta has proved to be a versatile and reliable actress. Her frank and outspoken attitude won her the National Bravery Award, back in 2003.
(i) Preity Zinta In Pink Saree
Preity Zinta dazzled in this hot pink saree at Shahid and Mira's wedding reception. We loved the downplayed silver sequins border on the saree and the blouse sleeves. It's just the right amount of sparkle for the outfit.
(ii) Preity Zinta In Yellow Saree
Preity Zinta carries off the bright yellow saree with so much elan. It is definitely not a color that is preferred by many, but she looks fantastic in it. The light mirror work and floral motifs look very pretty.
35. Amy Jackson
Amy Jackson is of British origin and works in the Indian film industry. She was spotted by a tamil director at the 2009 Miss Teen World competition and offered a role in Madrasapattnam alongside Arya.
Amy Jackson In Saree
Here, Amy Jackson is decked in a traditional South Indian attire. She is wearing an orange pattu saree with a green border. The body of the saree has the classic mango pattern, which is a favorite for many. The addition of the necklaces, earrings, and an armband makes the look complete.
36. Zarine Khan
Zarine Khan is a comparatively fresh face in Bollywood. Her career began with her debut in the period drama film Veer alongside Salman Khan. She gained popularity through her appearance in the item number Character Dheela in the film Ready.
(i) Zarine Khan In Red Saree
Zarine has kept it simple on the jewellry front while wearing this retro-style red saree. The gold earrings she is wearing is complementing the simplicity of the saree very well.
(ii) Zarine Khan In Black Saree
Zarine's pretty net saree is detailed with small patterns near the body. This extends all the way to the pallu, making it simple and chic. The huge motifs at the bottom of the saree are what makes the entire outfit stand out.
(iii) Zarine Khan In Maroon Saree
Here, Zarine Khan is walking the ramp in a royal attire. She is wearing a maroon saree with heavy work. The crown and fabulous neckpiece along with the saree make this look a real head-turner. This seems to an outfit cut out for someone royal – a princess perhaps.?
37. Urvashi Rautela
Although she had initially planned on studying engineering, she started to participate in pageants and grew fond of it. Urvashi represented India in the Miss Universe 2015 pageant. She made her debut in Bollywood in the film Singh Saab the Great alongside Sunny Deol.
Urvashi Rautela In Saree
Urvashi is draped in a pink chiffon saree. The gray detailing goes well with the pink material. The pallu has been kept simple by being left plain with the exception of the gray borders. Most of the work is seen on the bottom of the saree. Her accessories also add a spark to her entire outfit.
38. Ayesha Takia
Who can forget her appearance in the film Taarzan: The Wonder Car in 2004? She even won the Filmfare Best Debut Award for it. Ayesha Takia is another bollywood lady who looks stunning in a saree. Let's take a closer look!
(i) Ayesha Takia In Green Saree
Taking on a more floral look, this green saree worn by Ayesha is a simple one – and she nailed the whole 'simplicity is style' thing! This is a green chiffon saree with a thick floral border. Her blouse is also of the same pattern. Her entire outfit is like a blast from the past!
(ii) Ayesha Takia In Black Saree
Ayesha's saree in the above image is made from black lace. The entire fabric of the saree is sheer, except for the black lacy flowers, which is what gives the fabric such an exquisite look.
(iii) Ayesha Takia In Yellow Saree
This yellow printed saree is a favourite of all. It's something that you would probably find in your mother's cupboard, but always eye it, and look for an opportunity to wear it. The red blouse and accessories go well and complete the look.
39. Hema Malini
Bollywood's eternal Dreamgirl is, in fact, a dream even today. Known for her poise and grace, Hema Malini always manages to wow people with her elegant sense of fashion. She is seen most of the time in various types of sarees, which are definitely worth mentioning.
(i) Hema Malini In Silk Saree
Hema Malini may be a successful Bollywood actress now, but her roots are from Tamil Nadu, and she has not forgotten that. She is often seen in goregous silk sarees, much like the one above. This one appears to be a silk pattu saree, which is quite the rage in South India.
(ii) Hema Malini In Black Saree
She looks absolutely stunning in this georgette designer saree. She is seen attending the launch of the album B Seventy in honor of Amitabh's 70th birthday. The gold string embroidery work is a beautiful combination, and goes well with the black material.
40. Raveena Tandon
Raveena Tandon's career in the Bollywood film industry began way back in 1991, with the film Patthar Ke Phool, which was a hit. She won the Filmfare Award for Lux New Face of the Year for her performance.
Raveena Tandon In Black And Green Saree
Raveena's saree is quite the eye catcher. The black georgette is contrasting brilliantly with the green glitter motifs. She accessorized her outfit with a color co-ordinated chunky ring and dangly earrings, which go well with each other.
41. Sonali Bendre In Red Saree
Infographic: Top 5 Beautiful Bollywood Actresses In Amazing Sarees
A saree is one of the most sophisticated and beautiful pieces of clothing in the world. It looks more beautiful when it is sported by some of the most successful Bollywood actresses ever. We have rounded up the top 5 Bollywood actresses who look amazing in sarees. Check out the infographic below to know more!



Here we see Sonali attending the Zee Rishtey Awards. She went for a completely classy look, and yet added a bit of her own style to it. The green velvet blouse looks absolutely amazing with her red net saree. The accompanying chunky neck piece is a brilliant addition to add some spice to her outfit.
The saree can never go out of fashion. You can wear it the traditional way or play it up with modern draping styles and prints. You are bound to look elegant and beautiful in it. Take inspiration from the pretty ladies of Bollywood and get that saree you have been eying for ages.
Did we miss out on any of the best saree looks of Bollywood actresses? Do comment and let us know.
Frequently Asked Questions
Who are some up-and-coming Bollywood actresses known for their saree style?
Bollywood actress Ananya Pandey prefers bright and bold chic sarees, while Janhvi Kapoor usually opts for traditional, elegant ones. Actress Sara Ali Khan is also known for her penchant for colorful yet traditional sarees.
What are some of the biggest saree trends Bollywood actresses have followed in recent years?
Net sarees with bright hues, sarees with traditional prints like floral and paisley, and pastel colors are the newest trends you can observe Bollywood actresses following in recent years.
What is the significance of sarees in Bollywood films?
The six yards of elegance has a prominent place in Bollywood films. They serve as a common thread that has linked generations together and immortalized characters, plots, and roles in the entire world. As a result, it became widely associated with Indian cinema around the world.
Can you provide examples of iconic saree moments in Bollywood movies?
From Sridevi's blue saree moment in Mr. India to Madhrui Dixit's heavily embellished purple saree in Didi Tera Deewana song and Priyanka Chopra's dazzling, modern-day champagne colored saree in Dostana movie, these are some of the iconic saree moments in Bollywood movies.
How do Bollywood actresses style their sarees for red carpet events?
Bollywood actresses style their sarees with the help of fashion stylists for their red carpet events. Ami Patel, Tanya Ghavri, Shaleena Nathani, and Aastha Sharma are some of the popular stylists who have styled several Bollywood A-listers for red carpet awards.
Are there any particular saree draping styles popular among Bollywood actresses?
Yes, low-draped sarees, chiffon sarees with free-flowing pallu, Mumtaz-style saree, mermaid-style, and saree with a belt at the waist are some of the popular draping styles among Bollywood actresses
Are there any tips for choosing the right saree style based on body type, like Bollywood actresses do?
Yes, always invest in sarees with delicate borders and pallu, tiny motifs as heavy borders and big patterns can make one look much larger and mature. Bollywood divas heavily rely on their floaty chiffon sarees to get awestriking look as this fluid fabric creates a slimming effect on the body.
Want to know which Bollywood actresses look gorgeous in a saree? Then take a look at this video that shows Bollywood actresses oozing with elegance in beautiful sarees.
The following two tabs change content below.