10 Most Powerful Indian Business Women
Aim for greater heights to achieve your dreams like these daring, pioneering ladies.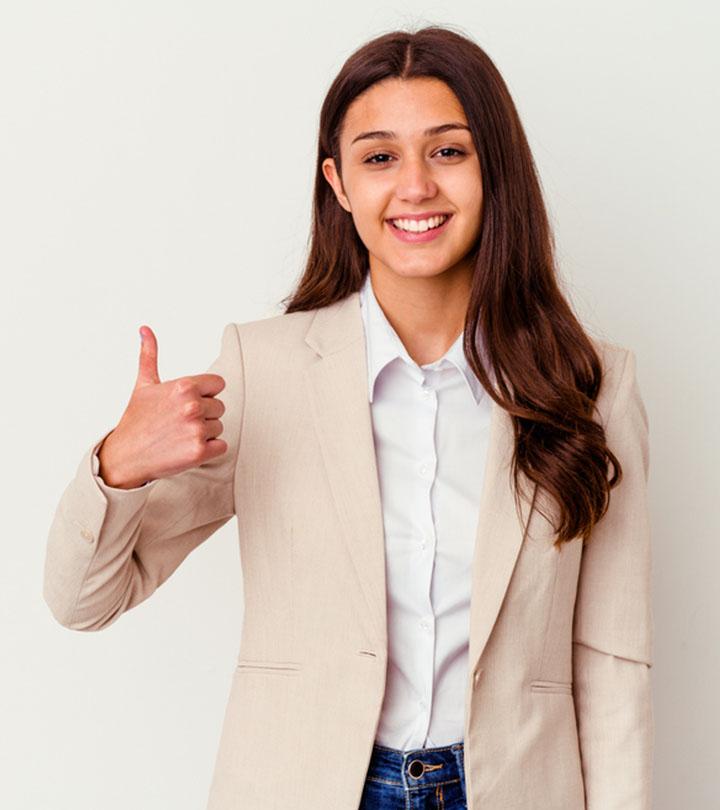 Indian businesswomen have not only become successful in their careers, but they have also played a significant role in inspiring all the other women in the country to live their dreams and be successful. They have set the bar quite high and have motivated others to climb high in their careers, which is good because it helps everyone work hard toward achieving their goals. To this end, we have decided to introduce you to some of these enterprising women of the country, who are quite famous for their hard work. So, scroll down and get inspired by some reputed businesswomen in India!
1. Kiran Mazumdar Shaw:
The chairman and MD of Biocon, Dr. Kiran Mazumdar Shaw is a strong willed lady known for her unusual choices. Her strong determination has led this small company to become one of the biggest biotechnology ventures. She also ranks in the list of the richest women in India.
2. Chanda Kocchar:
Chanda Kocchar is the CEO and MD of ICICI Banks and is ranked 20th on the Forbes 'World's 100 most powerful women list'. Her hard work has bagged her handful of awards like the Rising Star Award, Business Woman of the Year 2005, Retail Banker of the Year 2004 and Excellence in Retail Banking Award.


Did You Know?
Chanda Kocchar studied at the Institute of Cost Accountants of India. She is a J. N. Bose Gold Medalist in cost accountancy.
3. Shahnaz Husain:
Shahnaz Husain is a prominent name in the Indian beauty industry. The manager and leader of a cosmetic company under her name 'Shahnaz Husain Herbals' offers more than 400 beauty products under its banner with a global turnover of 100 million dollars.
4. Naina Lal Kidwai:
As the country head of HSBC, Naina Lal Kidwai has played a critical role in monitoring functions and services of this bank throughout her career. She was the first woman to head an international bank, first Indian woman to graduate from Harvard Business School and also the first woman employee of PWC in India.
5. Vinita Bali:
Vinita Bali is the MD of Britannia Industries. This industrialist lady with her strong determination has taken the business to a new level and the profits have doubled since the time she took charge.
6. Swati Piramal:
Dr. Swati Piramal is a pharmaceutical mogul and the director of world-renowned Piramal Healthcare. Together with her husband, she started the business from scratch and through their combined efforts has built it to a big pharmaceutical giant. Swati Piramal is a medical doctor herself and public health graduate from Harvard University.
7. Ayesha Thapar:
Daughter of corporate giant Vikram Thapar, Ayesha Thapar is a business tycoon the successor of Indian City Properties Ltd. This company is the real estate wing of well known Thapar Group. Ayesha Thapar is an Economics graduate from Wellesley College in Boston. She has marked her presence by adopting innovative and different business ideas and perspectives. Nimaya is an NGO started by her that works for women empowerment.
8. Shikha Sharma:
Shikha Sharma is the MD and CEO of Axis Bank. This businessperson's expertise and skills have taken Axis Bank to a new height and under her guidance. The bank has witnessed 27% increase quarterly every year till June 2011. She has once been at par with Chanda Kochhar for the position of CEO in ICICI Bank. Although she lost that position, she has been a prominent founding member of ICICI's retail banking and personal financial services.
9. Ekta Kapoor:
Famously known as the 'Television Queen', Ekta Kapoor is the boss, founder, and creative director of the most popular production house, Balaji Telefilms Ltd. Most of the TV serials under this production house have witnessed record-breaking TRPs and has changed the face of Indian television. After her successful stint in television industry, Ekta is now interested to produce niche films under her banner.


Trivia
Ekta Kapoor received the honor of Padma Shri in 2020 for her incredible contribution to the field of arts.
10. Mallika Srinivasan:
Mallika Srinivasan is a professional who has carved a name for herself in a male dominated industry. She is the chairman and CEO of Tractors And Farm Equipment (TAFE). A graduate from Wharton School, Mallika has taken TAFE to rank among the top three tractor companies. These women entrepreneurs have made it large and are an inspiration to many in India. They have made India proud and their success story is the fruit of their hard work, strong will and sacrifice.
Infographic: Top 5 Inspiring Indian Women In Business
The idea of women making big moves in the world of business was unthinkable a few decades ago. However, women have braved all storms and built their own platforms to give wings to their ambitions. Such women, especially those of Indian origin in a predominantly male industry, are an inspiration. In the following infographic, we have listed the top 5 powerful Indian businesswomen we all can draw lessons from. Take a look.


potential, the vast majority of females are challenging society and culture to escape the clutches of stereotypes and becoming a leader in their respective fields. They are smashing through the social boundaries and revolutionizing how the business world works today. Women can work at home while also prospering at work. They are the shining example of how to strike a work-life balance. We have covered the top ten Indian businesswomen who have changed the world and helped put India on the map.
Frequently Asked Questions
Who is the richest woman entrepreneur in India?
According to the Forbes' Billionaires List 2022, the richest woman in India is Savitri Jindal, the chairperson of the Jindal Group with a net worth of $17.7 billion.
Who is the first business woman in India?
Kalpana Saroj, the Chief Executive Officer of Kamani Tubes is the first ever businesswoman of India.
What are some challenges for women in business?
Some of the biggest challenges faced by women in business are getting funds, a supportive network, balancing personal and professional life, gender inequality, lack of family support, and an unfavorable working environment.
What is the impact of women's entrepreneurship in the Indian economy?
Women entrepreneurship has massively contributed to the Indian economy's growth. They help generate employment, increase development, and foster prosperity. According to anecdotal evidence, women comprise roughly 14 percent of the total entrepreneurs in the country, which amounts to 8 million.
Who is India's youngest businesswoman?
As per anecdotal evidence, Neha Narkhede is India's youngest businesswoman as cofounder of Confluent, a streaming data technology company.
How can a businesswoman become successful in India?
Women should remember that the best asset they can have is confidence. Believe in yourself and take a leap of faith. Also, one can talk to potential customers, access market trends, find like-minded people who can help you achieve your goal and learn to manage finances. A business woman in India can become successful by following these simple steps.
Key Takeaways
Shahnaz Husain is considered one of the top names in the Indian beauty industry with her company, "Shahnaz Husain Herbals" making a global turnover of 100 million dollars.
As the MD of Britannia Industries, Vinita Bali has doubled the profits of the company and taken the business to new heights.
Ayesha Thapar, daughter of Vikram Thapar, brought her innovative skills and fresh ideas to the company, Indian City Properties Ltd., thereby accelerating the company toward newer horizons.
Founder of Balaji Telefilms Ltd., Ekta Kapoor has marked her presence in the Indian television industry and lead to the creation of many success stories.
Explore inspiring stories of women CEOs leading global companies in India. This empowering video showcases their achievements, challenges, and the remarkable impact they're making in the business world.
The following two tabs change content below.