Top 10 Oriflame Lipsticks Available In India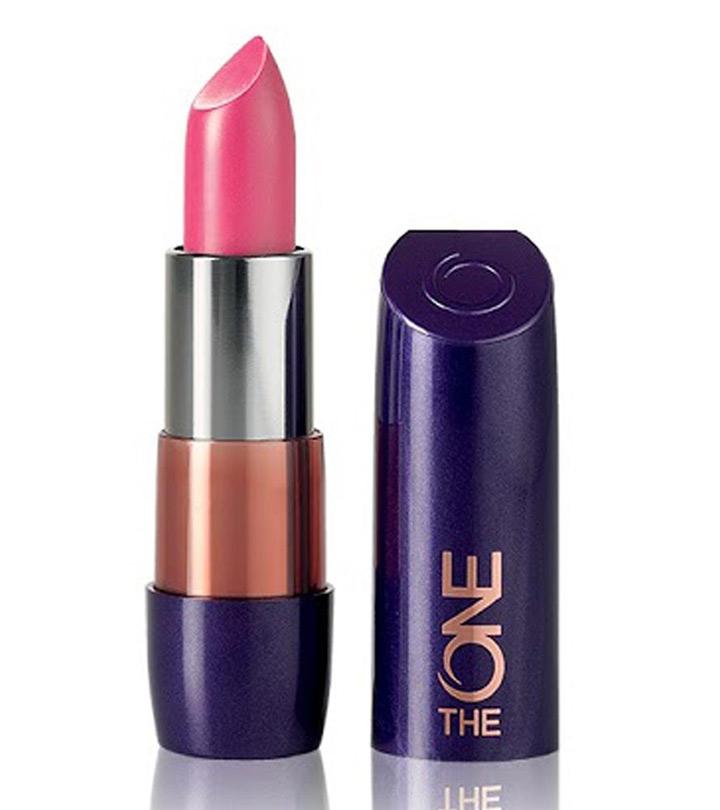 If I were to be left on a deserted island with just one cosmetic to carry with me, I would choose a lipstick. This is because nothing can brighten up your face and your mood like a lipstick can do. From the myriad of lipsticks of various brands, colors and types, how do you choose something which will suit you the best? Here is a list of the best of Oriflame lipsticks, making your task a bit easier.
Oriflame is a Swedish brand, well-known for personal care, grooming and hair care products. Their lipsticks are known to have good quality and staying power.
Top Picks
Top ten Oriflame lipsticks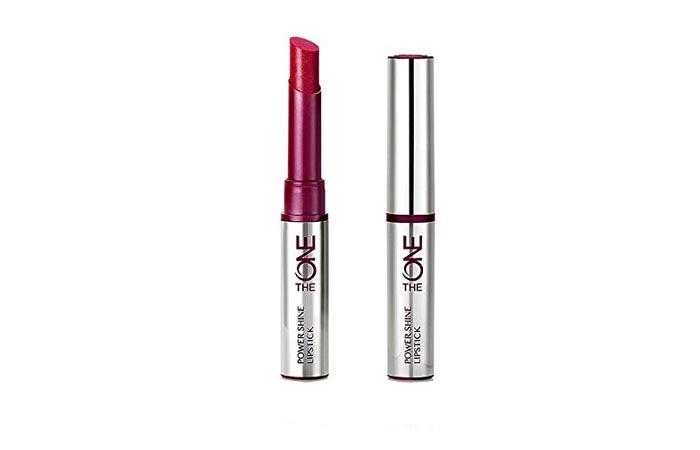 This is one of the fastest selling lipsticks from Oriflame. The shade, Trendy Berry is berry pink. It is pretty sheer on its own and can be built as per the required opacity. The shimmer in it is buildable too. It can be used alone like a lip balm or a stain. Top up with a clear gloss for the lipstick effect.

2. Oriflame Wonder Color Lipstick in Pink Lady: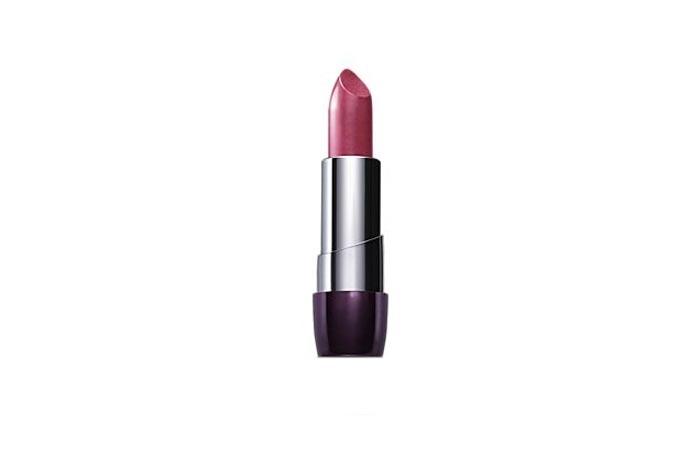 Say hello to a very wearable fuchsia pink that is not neon or too in-the-face. It's pretty sheer, so the staying power is a little average. It stays for around 2 hours when applied with a light hand. It fades into a light balm as it goes faint.
One of the cutest products of Oriflame, the Pure Color On The Go Lipstick in Vintage Nude is a peachy nude shade. Being a nude, it's perfect for office wear and when you are going heavy on the eye makeup. It glides on the lips, and the color stays put for a decent time. It gives a waxy finish. As it lacks in the pigmentation department, it takes more than a couple of swipes to get some color.

4. Oriflame Triple Core Lipstick in Catwalk Red: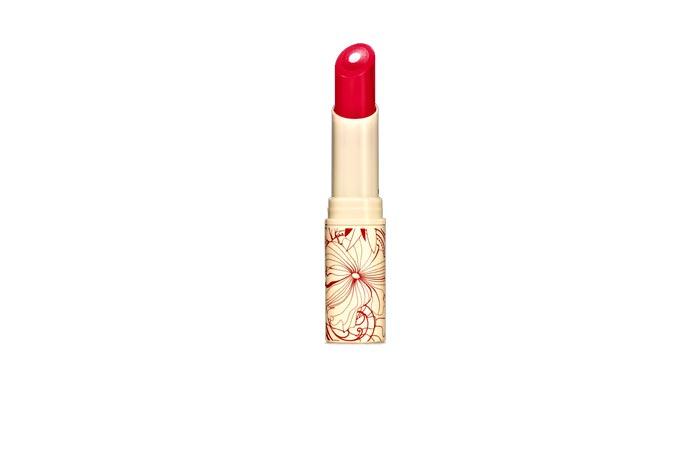 A misnomer though, this is a lovely lipstick. A neon-like peach pink, the Triple Core lipstick also has a built-in moisturizer, making sure your lips stay hydrated while you flaunt the shade. The texture veers towards waxy and the pigmentation is pretty decent.
5. Oriflame Soft Coral Lipstick in Cherry Garden: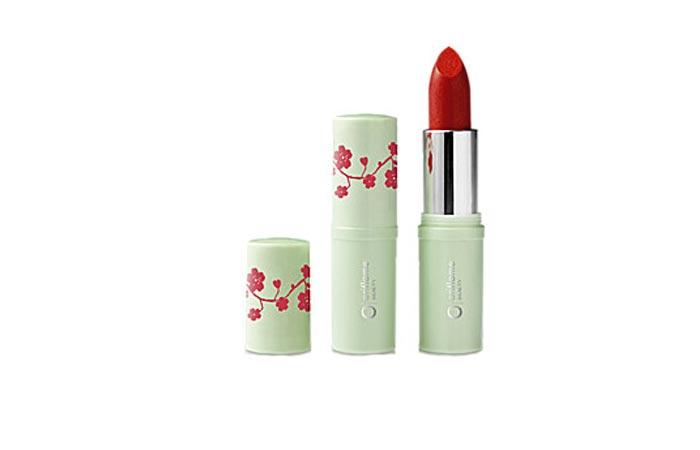 One of the prettiest packages ever, the Oriflame Soft Coral Lipstick in Cherry Garden is a very soft pink that goes sheer on the lips on the first swipe. It glides easily on the lips and doesn't bleed, thanks to its consistency. The color stays put for a good amount of time and fades into a stain.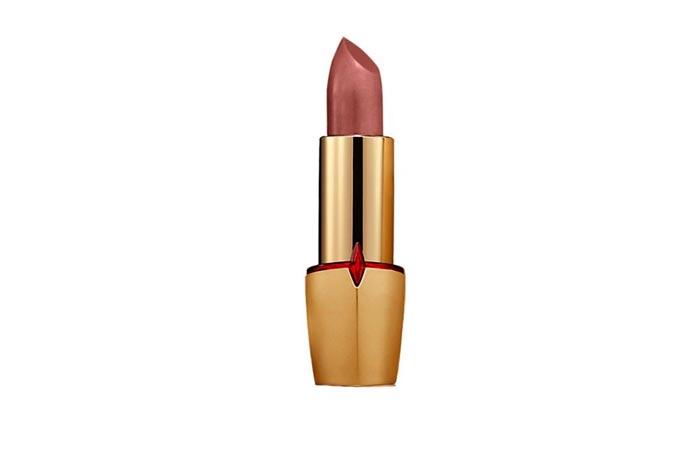 Antique Rose is a peachy pink color that is subtle and perfectly made for those of you that prefer soft colors. It glides like butter on the lips and doesn't tug. It has a decent staying power of three hours. This makes it a good choice as an everyday lipstick.

A red for the bold ladies, Hollywood Red is a hot red that goes the same on the lips. You don't want to go subtle with this one, ladies. It's the perfect red for the evenings and bold lipstick make up looks.

Yet another red lipstick, the Red Ovation is a color that will go subtle on the lips too. It's from the Power Shine range, so it contains shimmers just the way you'll love it to. It's not over the top and will stay put for a good amount of time.

9. Oriflame Studio Artist Lipstick in Illuma Flair: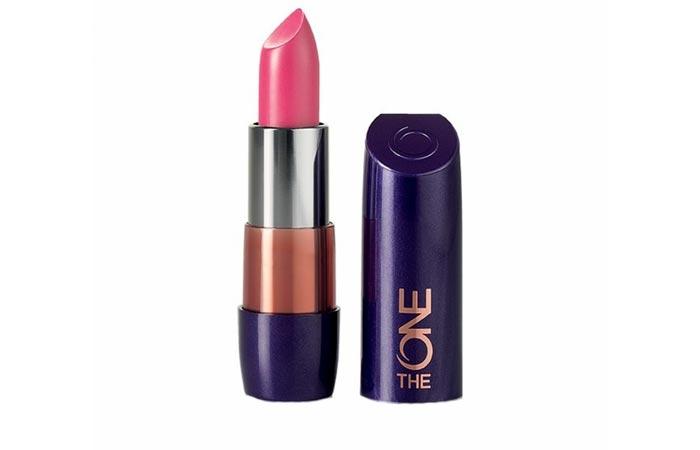 One of my favorite lipsticks of all time, Illuma Flair is a bright pink that will add glow to the face. It doesn't have any shimmer and stays for long. It glides easily on the lips. There's no bleeding but just fading into lip balm stain.
10. Oriflame Giordani Gold Lipstick in Pink Lace: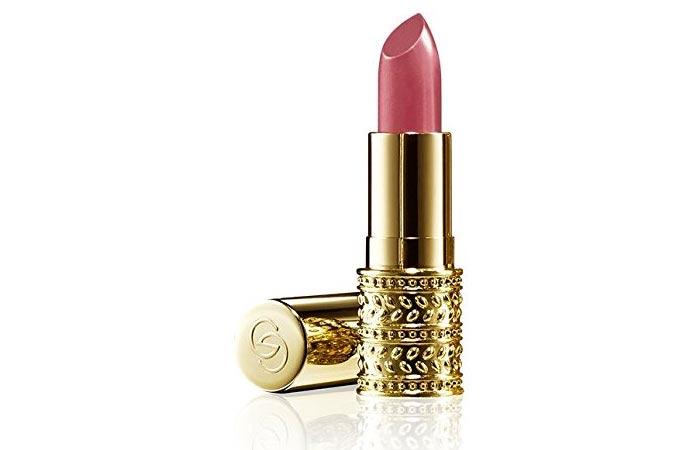 This is a lovely peach pink that looks brown in the tube and goes pink on the lips. It has very minute micro shimmer in it. This one is super sheer, so you'll need more than a couple of swipes to get some good color.
*Subject to Availability
Which one is your favorite? Shoot a comment!

Recommended Articles
The following two tabs change content below.