6 Simple Ways To Make Skin Glow Overnight
Now achieving radiant and rejuvenated skin in the morning is no big deal.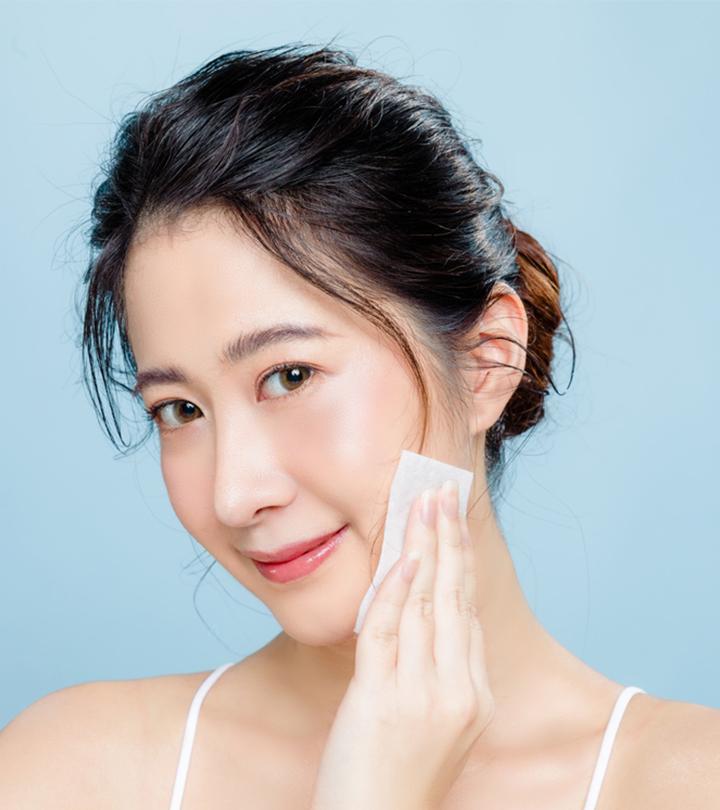 If you have a significant event to attend the day after, you may want to learn about the ways to make your skin glow overnight. But before getting started on the shortcuts, it is essential to remember a few crucial principles for perfect and glowing skin. To achieve a glowing complexion, you need to follow a proper sleeping pattern, have a regular CTM (cleanse-tone-moisturize) routine, eat the right foods, exercise, and use the proper skin care and beauty products. However, it is unlikely that all of us will be able to follow these practices precisely. So, if you're short on time and want to achieve glowing skin quickly, here are a few tried-and-true natural methods in the form of effective facial masks to consider.
Natural Ways to Get Glowing Skin
1. The Rice and Sesame Scrub:
This is one of my favourite and most simple home remedy to make scrub that gives you a glow instantly.
Soak equal amounts of rice and sesame seeds overnight
Grind to a fine scrub consistency in the morning
Apply over your body and face and leave it on for a minute or two
Wash off with cool water
While the sesame nourishes your skin, aids in skin repair, and prevents aging, the rice grains will exfoliate gently and keep your skin moisturized with its antioxidant properties (1) (2). This is a perfect body and face polish.
[ Read: Remedies For Skin Lightening ]
2. Use Sleeping Packs:
Sleeping packs nourish your skin while you sleep. Here is how you can use this directly available product.
Wash your face clean, with a mild face wash and rinse with cold water
Remove all traces of make-up and pat dry your skin
Take about less than a teaspoon of the sleeping pack and facial massage with upward strokes on your skin.
Since sleeping packs are easily absorbed in your skin, they won't leave a greasy feel.
When you wake up in the morning, use a mild cleanser to clean your face and rinse with cold water.
3. Apply Milk:
Milk is a storehouse of rich antioxidants and an another wonderful natural way for glowing skin.
Apply a very thin layer of low fat milk on your face
Massage with upward strokes, till the milk is totally absorbed by your skin
Wash your face with a mild face wash in the morning and pat dry
Milk not only helps to clear dark facial spots but also nourishes the skin as you sleep (3). However, in some cases, this remedy may lead to breakouts. You can mix glycerine and lemon juice with rose water to massage the face as an alternative.

Did You Know?
Milk helps heal chronic wounds, treat acne lesions and blackheads, hasten tissue reducing inflammation, provide anti-inflammatory and anti-aging effects for glowing skin. (
3
)
4. Scrub & Moisturize:reducing inflammation,
Use a mild exfoliator to cleanse your skin and pat dry
Remove all traces of make-up
Apply a pack of honey and fullers earth for deep moisturizing and leave it on for at least 15 minutes
When the pack dries, wet it using very little water and scrub slowly while massaging your face for at least 2 minutes
Rinse off with cold water. Pat dry and apply a thin layer of a rejuvenating night cream
When you wake up, use a mild exfoliator to clean your face.
Tip: Use the honey pack again, post the skin exfoliation to get the extra glow.
5. For Your Eyes:
While you get the glow on your face, don't forget the eyes! Constant exposure to computers and lack of sleep can leave you with dark circles. You can use these simple ways for healthy eyes:
Use a comforting eye contour gel that works on hydrating the skin around your eyes as you sleep
Use an eye mask to cover your eyes while you sleep
Wash your eyes with cold water when you wake up

Quick Tip
Regular eye massages and eye drops can also help flaunt bright and fresh-looking eyes.
Your dark circles would not have vanished, but your eyes will look fresh!
6. Face Oils:
In winters use pure Ayurvedic face oils such as coconut oil, almond oil, chamomile oil, and lavender oil that will promote skin hydration and nourish your skin (5). For dry skin, you can leave it overnight and wash off with a gentle scrub in the morning for a glowing complexion. For normal skin, leave it on for about an hour and wash off with a gentle scrub. Apply some face spritz before you sleep. When you wake up, use a mild cleanser free of parabens and SLS and wash off with cold water. Spray on the face mist to show off a visibly clear skin.
Infographic: 6 Ways To Say Hello To Glowing Skin Naturally
Exercise, healthy eating habits, proper sleeping patterns, and regular skin care are sure-shot methods to achieve healthy, glowing skin. However, not everyone can follow these practices precisely. It is where instant methods to get glowing skin come into the picture. Check out the infographic below for ingredients that can give you a healthy glow overnight.


Choosing to take care of your skin and striving to make it glow is a sort of self-care. Follow this simple guide and use a natural scrub or face oils to make your skin glow skin toning. If these treatments do not work, you can see a dermatologist for more invasive procedures. Also, if you are worried about your skin's appearance, talk to your healthcare practitioner or a dermatologist. Skin that is dry, dull, scaly, or inconsistent can be a sign of a larger and more serious medical condition.
Frequently Asked Questions
Can I leave honey on my face overnight?
It is best not to leave honey on the face overnight as it may attract dust and insects.
Which fruit is best for skin glow?
Fruits like orange, papaya, tomato, and gooseberry are best for getting glowing skin.
What should we eat for glowing skin in the morning?
Consuming a healthy and nutritious breakfast that includes yogurt, citrus fruits, or cucumber in the morning may help achieve glowing skin.
How much water should I drink for glowing skin?
The recommended amount of water one should drink is 3.7 liters for men and 2.7 liters for women (4). Being sufficiently hydrated this way can help you get glowing skin.
Key Takeaways
A regular skincare routine, a balanced diet, and being physically active, may promote healthy glowing skin and skin brightening.
Massaging and using a sleeping pack after washing your face, and removing makeup may help nourish your skin and promote skin rejuvenation.
Use a mild exfoliator to scrub your face and lock the moisture with a night cream.
Applying ayurvedic face oils may help nourish dry skin and give you a radiant complexion in the morning.
Discover the secrets to achieving naturally glowing skin overnight. Check out this enlightening video to learn simple and effective skincare routines and natural remedies for a radiant complexion.
Sources
Articles on StyleCraze are backed by verified information from peer-reviewed and academic research papers, reputed organizations, research institutions, and medical associations to ensure accuracy and relevance. Read our editorial policy to learn more.
The following two tabs change content below.