25 Most Beautiful Faces In The World
Our world is definitely full of beautiful women possessing the most beautiful faces. Let's get to know the top 25 beautiful faces in the world.
1. Angelina Jolie:
This 1975 born Los Angeles girl is said to have the most perfect and beautiful face in the whole world. She is an American actress and film director. She is an Oscar winning-actress who sizzled the world with her lead role in the "Lara Croft" series which was a blockbuster hit. She was also listed as the highest paid actress by Forbes in the year 2009 and 2011.
2. Halle Berry:
Halle Berry is a former fashion model and an American actress. This 46 year-old lady from Cleveland is still considered to have that beautiful face which can take away hearts of many. She is the winner of best actress award at both the golden globe and the Oscars.
3.  Freida Pinto:
Freida pinto was born on 18 october 1984 in Mumbai. She's stunning, beautiful and has a fresh face. Freida is an Indian actress who played the role of 'Latika" in slumdog millionaire which was a super hit in the year 2008. Standing top in the list for having a flawless beautiful face, she's  also included in Vogue's 2009 list of the top ten most stylish women.
4. Penélope Cruz:
Penélope Cruz Sanchez is a Spanish actress who is born on 28 April 1974. She made her debut on television when she was just 16 years old. She has given a number of hit movies like Vanilla Sky and Blow. Her list of achievement is really long. Not Just a beautiful face but she possesses a beautiful personality too. But we have to give her due credit for her looks in this list of the most beautiful faces!
5. 

Scarlett Johansson:
Scarlett Johansson is an American actress, a singer and a model who was born in the New York City. She started her acting career from the movie North in 1994. With the most recent movie of her 'The Avengers' in 2012, she has spread the charm of her beauty all over the world. With being associated with so many hit films and having a huge fan following this beautiful lady is definitely amongst the top 10 beautiful faces of the world.
6. Charlize Theron:
Charlize Theron is a South African actress who was born on 7 august 1975. She started her career in United States and she has a long list of hit movies in her kitty. Movies like Mighty You Joe, The devil's advocate, monster etc are the movies which helped her a lot in spreading her charm worldwide.
7. Aishwarya Rai Bachchan:
Aishwarya Rai Bachchan is an Indian film actress who's been starred in various language movies including hindi, English, tamil, telugu, and Bengali. She won the title of Miss India in the year 1994 followed by the title of Miss World in the same year. Movies like Devdas, Hum dil de chuke sanam, pink panther, pride and prejudice, provoked, jodha akhbar etc are amongst the best movies of her filmy career. When we talk of an Indian beauty, how can leave her out the list of beautiful Indian faces
8. Kate Winslet:
Kate Elizabeth Winslet is an English actress. She is the youngest girl to receive the Academy award for the best actress for the movie The Reader in 2008. She also gave a memorable performance in the big block buster movie The Titanic.
9. Sheril Kumar:
This twenty year old young and beautiful girl is Miss India Fiji 2012. No doubt she is amongst the top 10 ladies with her beautiful and charming face as she left behind 9 other contestants bagged the title of Miss India Fiji 2012. She is now preparing Miss India worldwide pageant which is to be held in kuala lumpur in the year 2013.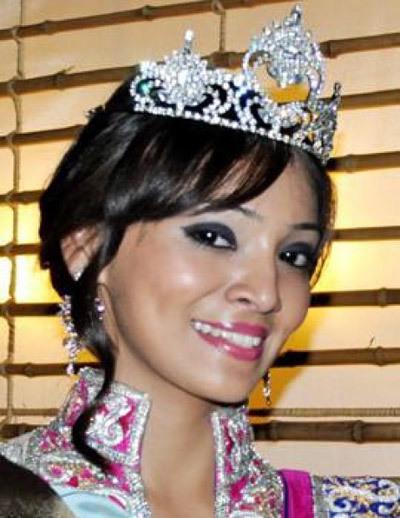 10. Natalie Portman:
This beautiful actress who starred in the famous movie 'V for Vendetta' was born in Jerusalem in the year 1981. She left Israel and moved on to Washington DC at a very young age and soon decided to opt acting as her career which made her way to the world of glam and glory.
11. Kajol:
Can any of ever forget this lovely lady? It's been a while since we have seen her on screen but her lovely looks and subtle sexiness has always left us speechless even when her role requires her to be the crazy one! When we talk of beautiful faces in India, she is amongst the first we think off.
12. Rihanna:
It's not just her voice but even her looks that leave us spell bound. This younger singer has a face that can make pretty much anyone and every stutter! Her spell binding eyes and luscious lips have a charm that is hard to replicate with any amount of makeup.
13. Carey Mulligan:
Flawless! Yes, that is the first and foremost word that comes to our mind when think of carey and her skin. Plus the calming aura that she holds brings out her natural beauty that is rather impossible to miss.
14. Emily Browning:
Stunning! Yeah that is all we can say about her slightly squarish face and blonde lovely locks. This combination along with her ability to be calm or bold based on the need has a profound effect on us in just one look.
15. Emma Stone:
Now can look take a look at that smile and not want to melt! And her greenish eyes! They are certainly to die for.
16. Kylie Bunberry:
There is a sweetness about this lovely ladies face that will simply draw you to her!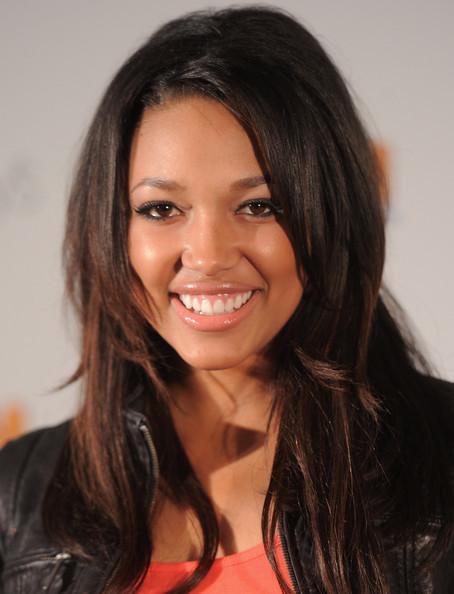 17. Chitrangada Singh:
One look at her and you fall in love. Those well defined features combined with her charm is something that can leave anyone stumped.
18. Nozomi Sasaki:
If only such flawless fair skin and pretty eyes were more common! Who wouldn't slip up with one look at her.
19. Selena Gomez:
This young teen idol started off on a comedy on TV series. And her success has grown far and wide since. And how can it not! With such a sweet and innocent face that will captivate you with its beauty, it is hard for people to not love her.
20. Katrina Kaif:
What can we possibly say about her! She has a barbie doll named after her! Her porcelain doll looks and lovely eyes make it very hard for us to keep our eyes off her.
21. Olivia Wilde:
What can we say! Her looks are something that has left many of us speechless over many a times.
22. Vidya Balan:
If your looking for a classic beauty, then your search ends right here!
23. Barbara Meier:
This model will steal your heart if she doesn't already done so. With a face like that she doesn't even need makeup!
24. Katherine McPhee:
You look at her and you can't help but wonder how some one can look so sweet and yet so sexy at the same time!
25. Soonam Kapoor:
This kapoor kid has proved herself for sure. She is one of the most fashionable diva's in the Indian scene but she doesn't really need that to be noticed. All she needs is her lovely eyes and that captivating smile. Nobody can miss that!
If You Enjoyed This Post, Sign Up For Free Newsletter
(And get your daily dose of Beauty & Wellness tips straight to your inbox)