Red wine is a type of wine made from the European or dark-coloured grapes' variety. Its colour is derived from a vast assortment of grapes, ranging from red, deep purple and even blue grapes. The skin of the grapes is kept in close contact with the grape juice during the fermentation process, allowing the dispersion of both colour and tannins. There are around 50 red wine varieties in the wine market. Common red wine varieties include cherry, plum, strawberry, raspberry, gooseberry, boysenberry, raisin, coffee, fig, currant, mocha, violet and even tobacco. Each of these differ in characteristics such as the grape variety, colour, flavour, mouth feel and ageing potential.
Red Wine Benefits
For the convenience of reading, we have split in this into the benefits of red wine for health, skin and hair.
Red Wine Health Benefits:
1. Can protect your heart:
Heart diseases are becoming very common nowadays. Though there are various natural remedies to prevent it very few are aware of these. Red wine serves as a healthy beverage that can protect your heart from diseases. This is because red wine contains strong antioxidants that prevent the accumulation of fat in the arteries which in turn prevents heart strokes and heart attacks. This is the prime benefit of red wine.
2. Peaceful sleep:
Red wine can give you peaceful sleep due to the presence of a substance called melatonin. Melatonin can stimulate your body clock and keeps you healthy. So consume a moderate amount of red wine – 50 to 100 ml before bedtime for a peaceful sleep.
3. Lowers cholesterol:
French people are the largest consumers of red wine and they consume it regularly as a part of their diet. They also consume cheese and other foods that have high saturated fat but their body metabolic rate is always healthy. This is because Red wine lowers the cholesterol content and avoids the accumulation of saturated fat.
4. Prevents cold:
Red wine has certain components that can prevent cold. Researchers have proved that it can prevent nose block that is caused by cold and can help you breathe easy.
5. Healthy glowing skin:
Everyone would wish to have a healthy glowing skin and this magic is one of the many benefits of drinking red wine. The red wine benefits for skin is because the antioxidants that protects your skin and prevents it from ageing. That's why some parlours are now providing red wine facials.
6. Reduces mortality:
Every living being is mortal but there are also certain natural substances that can prolong your mortality and improve your health – one such substance is red wine. Red wine is said to increase the life span to a certain extent when consumed regularly in moderate amounts. This is one of the most amazing red wine health benefits.
7. Can prevent cancer:
Red wine contains a component called guercetin that can prevent lung cancer. It can also lower the risk of breast cancer and reduces the growth of cancerous cells due to the presence of resveratrol.
8. Can regulate blood sugar levels:
The substance called resveratrol has various health benefits and it can also stimulate insulin secretion from the pancreas which in turn reduces the glucose level in the blood. So consuming red wine can prevent diabetic type 2 in animals and human.
9. Stronger teeth:
Red wine contains polyphenol that helps to strengthen the gums and prevents gum inflammation. Further it can also prevent the teeth from decaying by hardening the enamel.
10. Anti inflammatory property and healthy brain:
The antioxidant called resveratrol has anti inflammatory properties which can protect the body from various diseases caused by inflammation. Apart from this, it also boosts the brain by providing brain – health, memory power and preventing diseases like dementia.
[Read:Benefits Of Wheatgrass Juice]
The following two tabs change content below.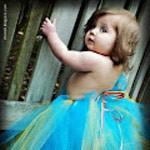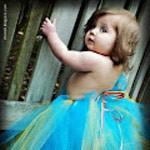 Latest posts by Arshi Ahmed (see all)