Cartoon Nail Art Tutorial – 3 Simple Steps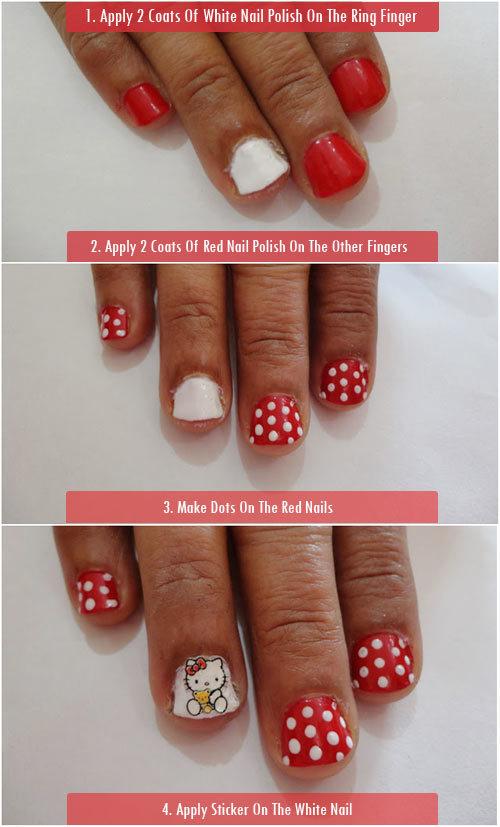 We have all been great fans of cartoons right from childhood, and some of us are even now. It is a pleasure to watch them. We all have our favourite cartoon characters, mine being hello kitty. Isn't she adorable? Here's a simple way to wear your favourite cartoons on your nails. Simply change the background and colours are per your liking. Here it is :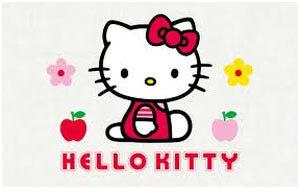 ****** MATERIALS NEEDED ******
- Red nail polish
- White nail polish
- Dotting tool
- Hello kitty sticker or water decal
Step 1: Apply 2 coats of red nail polish (Jordana Hot Red) to all your nails except the ring finger. To the ring finger, apply 2 coats of white nail polish (NYX White).
Step 2: Using the white polish and dotting tools, make dots on the red polished nails.
 Step 3: Now apply a coat of topcoat on the ring finger and stick your sticker on it. The topcoat will help your sticker last longer. Seal with topcoat and you are done.
Like this post, then :
I am a degree college professor who loves hoarding makeup. Totally addicted to nail polishes and nail art :)