Yoga has upgraded itself from just being a mere form of exercise to enjoy physical benefits to a wholesome way of transforming oneself, both physically and spiritually. And this has resulted in the rise of various styles of yoga. From the simple Hatha yoga to Hot Yoga and Anti-gravity yoga, you name it, you have it. While all the yoga styles are based on a set of yoga asanas, each style has its own list of benefits. Take a short journey into the world of various yoga styles and the benefits each one renders right here!
1. Hatha Yoga:
It is ideally called as the basic yoga. A simple, slow paced style, it lacks flow between the poses. This is ideal for those who want to start practicing yoga. It is more like a class on stretching exercises that focus more on your breathing pattern combined with assorted meditation forms. So, if your objective is complete relaxation while exercising, this could be your style.
2. Vinyasa Yoga:
A synchronized breathing pattern with Surya Namaskar pose as the base, Vinyasa yoga involves a fast pace and vigorous movements when compared to Hatha yoga. Plus, this style involves continuous flow of movements without breaks. Breathing plays a major role in this style, and you have to inhale and/or exhale according to the flow and poses.
A simple example for a Vinyasa yoga pose is the Cat Cow pose, where you arch your back towards the floor and ceiling alternatively, while breathing accordingly. Expect a lot of movements and stretching from this style but, mostly Surya Namaskar ones do not require much stretching. Power Yoga and Ashtanga yoga use this form as their base. This is for those who love diversity when it comes to exercising.
3. Ashtanga Yoga:
As mentioned above, the basic principles of Vinyasa yoga form the basis for this yoga style. Designed and popularized by K. Pattabhi Jois, this yoga style is named after the Eight Patanjali Yoga Sutras.
This style transforms the simple static Hatha yoga poses into dynamic poses with a vigorous flow. This yoga is a perfect choice for those who love energetic exercises done in a disciplined manner. Along with rendering better stamina and energy, this yoga when practiced regularly over a period of time, will help you gain control over your body and mind.
4. Power Yoga:
Power yoga sounds more appealing when compared to Ashtanga Yoga. It does not have a pre-designed form of execution and hence, you can expect variety in each class. Strength and flexibility – that is what power yoga is all about.
Also known as the gym yoga, the credits for discovering this style goes to New York-based Beryl Bender Birch and Los Angeles- based Bryan Kest, who took Ashtanga Yoga training from Pattabhi Jois. Since this style concentrates more on physical aspects, this is ideal for those who want to keep themselves fit without indulging much in chanting and/or meditation.
5. Iyengar Yoga:
Designed by the renowned yogi B.K.S. Iyengar, this style emphasizes more on the alignment of body with each of the yoga pose being held for a specific time. This form of yoga advocates the use of props, including blankets, straps, and blocks for better results. And, hence it is the ideal form for those who want to reap the benefits rendered by yoga in the best possible manner, but within the limitations they have. This style is slightly tough and is unarguably a preferable choice among advanced practitioners.
6. Kundalini Yoga:
Know your breath with each movement of yours – this is the underlying concept of Kundalini yoga. It involves awakening the seven chakras in human body and empowering you to know who actually are.
Each asana is associated with a specific pattern of yogic breathing. Each of the series is aimed at releasing the energy cluttered in the lower part of your body and enabling its movement to upper part of the body.
This style of Yoga involves a lot of chanting and meditation along with a specified breathing rhythm. Kundalini yoga is more spiritual in nature and concentrates less on poses. With its emphasis on breathing, mudras and chanting, this style is advisable for those who love physical and mental challenges.
7. Bikram Yoga:
This is more commonly known as Hot Yoga. Designed by yoga guru Bikram Choudhary, this style is practiced in a heated room with an average temperature of 95-100 degrees Fahrenheit. It has asana that flow, with a set of about 26 postures, inclusive of two Pranayamas.
Each class lasts for 90 minutes and you have to perform each pose twice during the duration. You cannot practice this style at your home unless there is a space exclusively demarked as hot yoga room.
Pregnant women should stay away from this form as it increases the body temperature. This style of yoga can be adopted by those who love excessive sweating while working out, and hence is a good choice for those who want to lose weight.
8. Viniyoga:
A one to one yoga form, this style is based on a strong relation between a guru and his/her student. A personalized yoga plan is created based on the age, sex, and health conditions of the student.
This style is the brainchild of V. Krishnamacharya and his son, T.K.V. Desikachar is continuing this yoga form. This style focus on alignment with poses held for certain duration, and its personalization feature allows it to be adopted by anyone. Even though it is gentle, it could be modified to include more proficient movements according to the student skill level.
9. Anusara Yoga:
This form owes it origin to John Friend. Anusara is a derived from Sanskrit language that means graceful flow. Though it started in the United States, it is now popular among the yoga practitioners of Asia as well as Europe.
Friend, an Ashtanga yoga follower, designed this style with focus on the body alignment. If you wish to teach this style, then you have to be a certified professional. Along with following a Vinyasa style, this form believes in the Tantra philosophy of basic universal goodness. While the classes are fun, it is a little difficult to follow this if you do not enjoy discipline while exercising. People with physical limitations can embrace this form as this style allows use of props.
10. Corepower Yoga:
It is a kind of Bikram Yoga. It came into existence in 2002 in Denver, United States and is focused on improving the core strength of a person. It is quite different from the traditional hot yoga classes and involves the use of weights also.
The CPY is a corporate institution and has two levels of classes. Level 1 involves various vinyasa style movements, standing poses, and balancing poses, while the next level is performed in a heated room, which focus more on assorted standing poses. This is style is for those who love to sweat it out! The drawback – it is just in Denver and nowhere across the globe since it is an institution.
11. Jivamukti Yoga:
Jivamukti yoga is for those who wish to indulge in a deep meditative, yet physically exigent yoga style. Based in New York City, it was created by Sharon Gannon and David Life. Life and Gannon came up with this Ashtanga-based yoga style in 1986. This style also incorporates Vinyasa asanas, meditation, spiritual teaching, music, admirations, and reading.
The Jivamukti Yoga Center at New York is a treasure trove of precious yoga texts and offers assorted courses for specializing in Sanskrit language. The introductory sessions begin with standing asanas along with the introduction to chanting the right way.
12. Kripalu Yoga:
The spiritual baby of yoga guru Amrit Desai, this style concentrates on understanding, accepting, and learning from the cues your body gives you. A three-phased yoga style, the initial phase of this form involves focusing on your breathing, alignment, and your inner self [willful practice].
The second phase is called the willful surrender, wherein you hold the various asanas beyond your level of tolerance, with an increased focus on your emotions and thought process. The final level is meditating while you are in motion. In this stage, the practitioner will be able to get rid of all the tensions he experiences and enter a mode of deep meditation with 100% trust on body cues. You can locate the Kripalu Center for Yoga and Health in Berkshire, Western Massachusetts.
13. White Lotus Yoga:
A Vinyasa-based yoga style, this form is the synergic efforts of the couple – Tracey Rich and Ganga Whiye. Taught and preached at the Santa Ynez Mountains, Santa Barbara, California, this style of yoga helps you to practice yoga according to your requirements. You can choose from the weekend programs to the 16-day programs that will certify you as yoga teacher.
The poses included in this style range from extremely mild to exceptionally vigorous, depending on what you need and your comfort level. Students get an opportunity to learn the yoga theories at this yoga retreat. There are special classes conducted on various yogic breathing and alignment as well.
14. Forrest Yoga:
Led by Ana Forrest, this is a Santa Monica, California-based yoga school. The core focus of this style lies on strengthening and purifying human body via physical and psychological healing. Those who love strenuous and taxing workouts focusing on breathing, abs strengthening, and inversions will love this style.
15. Integral Yoga:
This style is built upon the ideas of Sri Swami Sachidananda, and focuses on improving human lives via yoga. Integral yoga helps in transforming yourself completely by integrating your body, spirit, and mind via asanas, pranayamas, meditation, and chanting.
16. Moksha Yoga:
Also known as Modo Yoga, it came into existence in 2004 in Toronto, Canada. Designed by yoga professionals Jessica Robertson and Ted Grand, this style is taught across the world in about 30-odd studios. Based on hot yoga, Moksha Yoga classes are conducted in environment friendly spaces.
This series comprises of 40 asanas, with Shavasana marking the opening and end of the sessions. You need to have an objective for each class, which is followed by a set of standing poses for warm up. Then comes the floor sequences and finally the upper body based asanas. Those who love challenging, yet accessible workouts can rely on this.
17. Restorative Yoga:
This is known as yoga for lazy people as it involves more of relaxing than intense workouts. This style of yoga focuses on holding simple poses, majorly standing ones, while using props in a strategic manner. Props like lavender eye pillows, blankets, and bolsters are used that allow you to relax completely. This yoga style also allows you to indulge in psychic cleansing so that you can feel completely fresh and rejuvenated.
18. Sivananda Yoga:
Created by Swami Vishnu-Devananda in 1959, this form of yoga focuses on the 12 basic poses involved in Surya Namaskar along with their variations. This style opens and closes with Shavasana. It has five building blocks – diet, exercises, relaxation, positive thinking, and right breathing technique – all working in a symmetric and synergic fashion, yielding a healthy lifestyle. Thus, it is a must follow yoga style for every person of this generation.
19. Yin Yoga:
Developed by Paul Grilley, this style focuses on intensive tissue stretching, especially around the joints. A meditative yoga style, it can be practiced to complement yang yoga style – Anusara, Hot, and/or Ashtanga.
20. Chair Yoga:
This style is meant for people who cannot indulge in standing and sitting poses for longer time. Chair is used as the prop and poses are modified to render support. While it is the most common choice among older people, anyone having mobility issues can indulge in this.
21. Acroyoga:
This is also known as partner yoga as it involves two persons, one elevating and the other resting on his back and offering support and balance to his partner. It revolves around the concept of building human connections and developing communities for group performances.
22. Aerial Yoga:
This is the anti-gravity yoga wherein you practice the asanas dangling against the gravitational force with the support of hammock. Hammock is nothing but the silky fabric that supports you while performing the asanas. This, in reality, is not yoga exclusively. This style offers a combination of yoga, dance, Pilates, and calisthenics. While it does render an awesome level of flexibility and strength to your body, it is for those who love challenging workouts.
23. Stand-Up Paddle Yoga:
Known as SUP, it emerged in Hawaii during the early 1960s. This style allows you to practice various asanas while floating on water atop a paddle board. A fun-filled style which focuses on your legs and core, it allows you to come closer to nature.
23 styles of yoga – each one varying minutely from the other form! Choose the one according to your need, location, and comfort! Indulge in yoga and find out your true self right away!

The following two tabs change content below.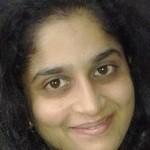 Latest posts by Nithya Shrikant (see all)