12 Best Skin Tightening Creams for 2018 in India
What do skin tightening creams do anyway, you ask?
As you get older, you start to see wrinkles, fine lines, and sagging skin when the skin starts to lose collagen and elastin, the connective tissues that hold the skin intact. There could be a lot of other reasons for this as well, lifestyle, diet, etc., but age is the most common factor. To answer my question, tightening/anti-aging creams are filled with ingredients like hyaluronic acid, caffeine, and retinol plant extracts that control either the loss of collagen or stimulate the growth. So, now, let's see what checks off all boxes, are best from the lot, and are available in India. Read on to find out.
Best Skin Tightening Creams Available In India
1. Pink Madison
Pink Maddison contains a breakthrough patented ingredient called Syn-Ake, which has been invented by the company'sown team of dermatologists. It is made to tackle mature aging and loose/sagging skin. It almost works like a reverse-aging product and is highly effective. It is on the expensive side, but is worth every penny you put into it.

2. Beautyness
Beautyness – this skin tightening cream is a big name in the segment, and is also one of the few products that helped over 90% of women almost immediately with the many issues of aging. From wrinkles to fine lines, skin sagging to eye puffiness, it's a one-stop shop. And, as an add-on, your skin will look visibly smooth and silky. That's everything we can ever hope for from one cream.

3. Daily Defence Range
As we said, there's one for everyone – we just need to look for the perfect one. Here's one cream that is functional, and which acts like a moisturizer that is both hydrating and soothing, while giving you protection from the sun (SPF 20). So, if you need something that takes care of all of this while tightening your skin, 'Daily Defense Range' is what you need. It is loaded with natural extracts from Bamboo, Rosehip Seeds, Pomegranate, Cold Pressed Almond, Raspberry, and English Camelia – all of which defend and repair your skin from deep within.

4. Kasa Anti Wrinkle Revitalizing Skin Tightening Night Face Cream
I'm not sure if you are already using night creams, but you should, and here's a cream that does the job of both. It is loaded with protein and nutrients that nourish your skin when you are asleep. It is formulated to boost collagen and elastin, which help you with tightening your skin and also keeping it supple. Use it for a few weeks, and you will notice that your wrinkles have started disappearing.

5. RococoLife Skin Tightening Cream
RoccoLife Skin Tightening Cream is a paraben-free product that is formulated using DMAE and MSM, which are both natural and healing. It helps you with toning not just your face, but the neck and cleavage area too. It is anti-inflammatory, boosts collagen growth, and brightens your skin. It also retains moisture in the skin. With regular use, you will see a remarkable difference in the fine lines, wrinkles, and loose skin around your mouth, nose, and cheek areas, which are a pain to deal with.

6. Ecoplanet Aromatherapy Cream
Ecoplanet Aromatherapy Cream works on burning cellulite from your face and tones your skin. It is especially for those of us who are combating stubborn facial fat trapped in the deeper layers. If you don't address these early, it only gets more complex, so to cut a long story short, look for creams that are meant for you and start using them. This cream is loaded with grapefruit essential oil, olive oil, shea butter, and aloe vera, lemon, orange, clove, pepper, and lime. It effectively hydrates and tones your skin, plus removes scars.

7. M. Asam Vinolift Skin Tightening Cream
Asam Vinolift makes some of the best quality face and skin care products. And, the skin tightening creams are their best sellers. It is a rich and nourishing blend of grapeseed, primrose oil, plant and rosemary extracts, and grape stem cell (and a lot more). It repairs, moisturizes, and tightens your skin, and makes it wrinkle-free in no time.

8. L'Oreal Paris Collagen Moisture Filler Day/Night Cream
By now, we all know that collagen is responsible for keeping our skin tight, and the loss of it as we age is what causes it to sag. And, that's when collagen filler creams come to your rescue, especially since they double up both as a day and night cream. With regular use, you will start noticing that your skin gets smoother, plumper, and clearer in no time. Use this consistently for a few weeks and be amazed.

9. Cellex-C Advanced-c Skin Tightening Cream Professional Formulation
Cellex-C is loaded with Vitamin C, which is one ingredient that helps reduce puffiness and loose skin around your eyes. It is also loaded with antioxidants that clear your skin of any dark spots or scars that are caused due to aging or free radicals from pollution, dust, etc. Since these issues are common because of our lifestyles, we need advanced formulations like these to combat them.

10. Golden Serum For Skin Tightening
Golden Serum For Skin Tightening stays true to its name by giving you a golden glow while dealing with your other skin issues. It's a paraben-free product that stimulates the production of collagen and elastin, renewing skin cells, working on your fine lines and wrinkles, and giving you a full blown face lift. With ingredients like hyaluronic acid, aloe vera extracts, jojoba, green tea, sunflower seed oil, and multivitamins, it takes care of all the nourishment your skin needs.

11. Olay Professional ProX Hydra Firming Cream
Like skin sagging was not (bad) enough, lack of moisture makes it twice as bad. This product is designed to deal with both the problems at once. It locks in the moisture while improving the elasticity. The best part? It suits all skin types. Add this cream to your skin care regimen to get sustainable results.

12. Anti Wrinkle Firming Serum For Face
One serum that works on your face, neck, and decolletage region. Not just that, it also works like a charm on acne-prone skin or anyone suffering from random breakouts. It stimulates collagen and elastin growth to improve the elasticity of your skin. It works on improving the overall health of your skin, and is one of the best things that can happen to your skin. Plus, it's organic and cruelty-free too!

*Subject to Availability
So, those are some of the best from the lot. I hope we've made it easier for you and helped you choose the perfect one. Feel free to leave a text if you have any questions.
Recommended Articles

The following two tabs change content below.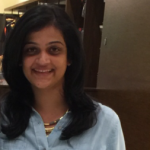 Latest posts by Pratima Ati (see all)