Top 10 Night Creams For Oily Skinned Women – 2019
Even oily skin needs moisturization. An overnight cream is the best way to amp up the repair cycle of your skin. However, finding the right night cream for oily skin can be tough. It needs to be lightweight and hydrating at the same time so that you don't wake up with a greasy face. We have rounded up a list of the best night creams that you can add to your night skin care routine. Check it out!
The Best Night Creams For Oily Skin – 2019
1. Plum Green Tea Renewed Clarity Night Gel
Your skin is going to love this refreshing night cream. It is formulated with lightweight argan oil and green tea extracts. This night creams cuts down greasiness and helps your skin combat issues like rough texture, fine lines, age spots, and open pores. It has a gel-like formula that sinks into your skin easily. It also contains licorice extracts that brighten your skin.
Pros
Non-comedogenic
100% vegan formula
Paraben-free
Phthalate-free
Cruelty-free
SLS-free
100% natural product
No DEA and PABA
Cons
None
Rating
5/5
2. Olay Age Protect Anti-Ageing Cream
This extremely lightweight water-based night cream not only helps fight the signs of aging but also keeps your skin hydrated without making it excessively oily. It helps fade blemishes and marks, shrinks skin pores, and reduces the signs of aging.
Pros
Contains salicylic acid and vitamin E
Visible results
Non-irritating
Non-greasy
Gel-like consistency
Mild fragrance
Cons
None
Rating
5/5
3. Lotus Professional Phyto Rx Skin Renewal Anti-Ageing Night Creme
This overnight skin repairing night cream evens out your skin tone and reduces dullness, dark spots, and all the damaging effects of pollution and other environmental factors. It keeps your skin moisturized without making it oily.
Pros
Preservative-free
Fragrance-free
Organic ingredients
No artificial colors
Suitable for all skin types
Cons
None
Rating
5/5
4. CeraVe Skin Renewing Night Cream
This night cream contains skin renewing peptides that soften and lift your tired skin. It repairs, restores, and protects your skin's natural barrier, making you look refreshed when you wake up in the morning.
Pros
Fragrance-free
Non-greasy
Hydrating formula
Non-irritating
Non-comedogenic
Developed with dermatologists
Phthalates-free
BPA-free
Cons
None
Rating
5/5
5. Forest Essentials Jasmine & Patchouli Night Treatment Cream
This lightweight corrective cream is specially formulated for combination and oily skin. It is a blend of enzymes, herbal extracts, and skin hydrators, such as patchouli and jasmine, that reduce excess oil production and even out your skin.
Note: This product contains herbal extracts that may cause an allergic reaction. If you are allergic to any ingredient, avoid using this product. Check the ingredients list carefully before purchasing.
Pros
Natural ingredients
No harmful chemicals
Paraben-free
Cons
None
Rating
5/5
6. Clinique Superdefense Night Recovery Moisturizer
This night cream works to reverse all signs of damage and make your skin glow by the morning. It tightens your skin, boosts collagen and elastin production, and maintains the moisture level of your skin. It is suitable for all skin types. It is available in two formulas – one for oily and combination skin and the other for dry and dry combination skin.
Pros
Paraben-free
Allergy-tested
100% fragrance-free
Contains antioxidants
Cons
Rating
5/5
7. The Body Shop Tea Tree Anti-Imperfection Night Mask
As the name suggests, this is an anti-imperfection night cream that contains salicylic acid and tea tree oil. It keeps your skin oil-free, giving it a matte look. It also fades blemishes and spots, improves your skin texture, and reduces the appearance of skin pores.
Pros
Alcohol-free
100% vegan
Community-trade tea tree oil
Gel-based formula
Lightweight
Cons
None
Rating
5/5
8. The Face Shop Chia Seed No Shine Hydrating Cream
This cream is designed to function as both day and night cream. The no-shine formula of this cream makes it suitable for oily-skinned people. It contains cotton and chia seed extracts that keep your skin moisturized without the excess oil and shine.
Pros
GMO-free
Natural ingredients
Dermatologist-tested
Cons
None
Rating
5/5
9. Pond's Age Miracle Wrinkle Corrector Night Cream
This is another lightweight and oily skin-friendly night cream that protects your skin from the damaging effects of environmental pollution and stress. It delays the signs of aging, boosts collagen production, and reduces blemishes, age spots, wrinkles, and fine lines while you get your beauty sleep.
Pros
Contains allantoin, retinol, and AHAs
Pleasant fragrance
Suitable for oily and combination skin
Cons
Rating
4.7/5
10. Neutrogena Rapid Wrinkle Repair
This product claims to make your skin look and feel younger within a week. It contains hyaluronic acid that keeps your skin hydrated and plump. It also contains retinol that reduces the appearance of fine line and wrinkles.
Pros
Cruelty-free
Hygienic packaging
Lightweight
Does not irritate the skin
Cons
Takes long to show results
Rating
4.6/5
At night, the skin renewal process hits its peak, and this is when your skin is the most receptive to ingredients. Night creams contain active ingredients that your skin can absorb easily. If you have oily skin, pick any one of these night creams to repair and pamper it. Let us know about your experience in the comments section below!
Recommended Articles

The following two tabs change content below.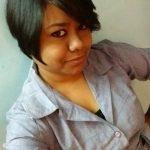 Latest posts by Ramona Sinha (see all)