15 Best Lipstick Brands In India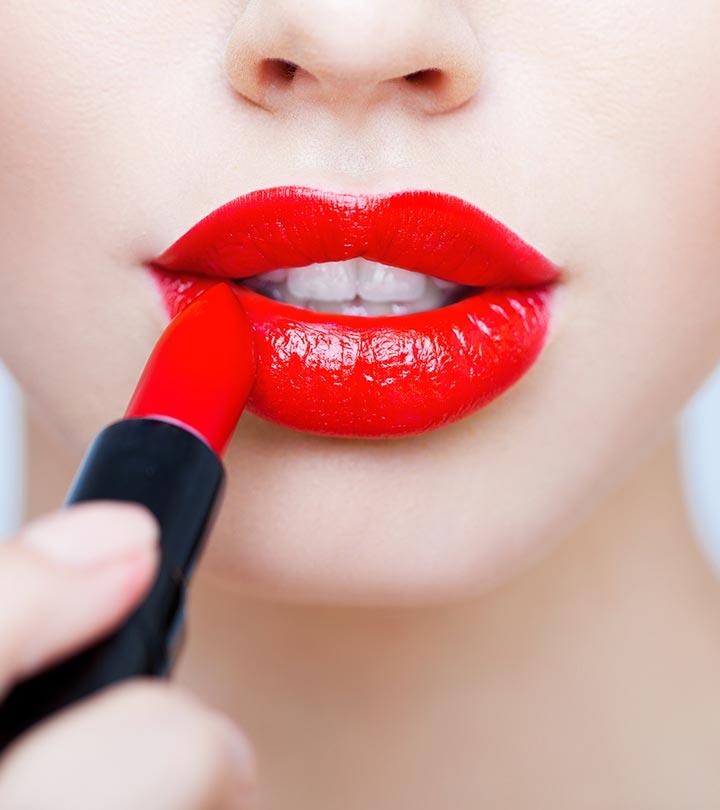 The inexplicable bond between women and their lipstick goes way back to ancient civilizations. Lipstick is the mood-lifter that glams you up instantly. It is undeniably the most powerful cosmetic tool on your dresser. While selecting a lipstick, we all look at three factors. For instance – its finish (be it matte, creamy or glossy), the shade (since there are so many to choose from) and the most important factor would be the brand because that's where we judge the product on the basis of quality and performance.
Now, because of its prominence in our lives, let's look at some of the best lipstick brands available in India.
Best Lipstick Brands In India
Lotus Herbals is one of India's most popular natural cosmetics company. It was started in 1993, and the brand takes pride in combining ancient wisdom from the Vedas with modern technology. For those who prefer to stick to natural-based and preservative-free lipsticks, you will dig this brand.
Some of the best lipsticks offered by Lotus include:
a) Lotus Herbals Pure Colors Lip Color
A range of moisturizing lip colors that contain natural extracts of Aloe Vera and Jojoba. These offer a rich color payoff whilst moisturizing your lips for hours together.
b) Lotus Herbals Ecostay Lip Color
These come with SPF 20 and UV protection. They are 100% vegetarian and preservative-free. Also, they are very hydrating and give you a healthy shine all day long without loss of moisture.
c) Lotus Herbals Colorstyle Chubby Lip Color
This creamy formulation delivers intense shine and fuller lips in just one stroke. It's a 100% vegetarian formula that offers hydration and rich color payoff.
The British brand was originally founded as a perfumery in 1834, and later it went on to expand to makeup products ranging from mascaras to lipsticks. The brand's strap line reads – "Live the London look" in order to reflect its consumers' interest in using their products in a self-expressive manner. Today, it is one of the most popular makeup brands in the world and lipsticks are amongst one of their 'most sold' products.
Let's look at their top three lipsticks:
a) Rimmel Lasting Finish Lipstick
These have a range of sensual and radiant shades that give you densely pigmented, visibly smooth and plump lips. Due to their smooth, creamy texture – these are ideal for daywear.
b) Rimmel Moisture Renew Lipstick
These come with SPF 20, vitamin A, C and E to keep your lips protected. These super-moisturizers help keep your lips up to 70% more hydrated while giving you a radiant color payoff
c) Rimmel Apocalips Lip Lacquer
This liquid lipstick is an intense, rich color of lipstick that is enhanced by a satin-smooth shine. The bold color glides onto your lips with just one sweep.
The Polish company was established in 1983 and ever since its inception, it has produced a variety of high-quality products at affordable prices. When it comes to lipstick, the brand has over 400 shades of lip products to suit every occasion. With over 30 years of experience, this brand is now spread over 6 continents in nearly 700 locations. Also, their products are not tested on animals!
Want to know which Inglot lipsticks are worth a shot?
a) Inglot Matte Lipstick
The long-lasting formula contains the goodness of vitamin E, macadamia oil and avocado oil to give you the perfect matte finish that also helps nourish and moisturize your lips.
b) Inglot HD Lip Tint
This liquid lipstick provides full coverage and gives a silky-matte finish. It lasts for long hours, does not smudge and is transfer resistant. This one is trusted by makeup artists all-around the world.
[ Read: 10 Must Have Inglot Makeup Products ]
One of Britain's most popular brands Avon was founded in 1886. It happens to be the fifth largest beauty company and the second largest direct-selling company in the world. It's also recognized for providing a wide variety of quality lipsticks at competitive prices. As a company for women, it takes pride in supporting causes that matter to women such as breast cancer awareness and standing up against domestic violence.
Let's look at its top lipsticks.
a) Avon True Color Perfectly Matte Lipstick
This one's a highly-pigmented formula that gives you a 100% matte finish (the best part being it neither dries out not cracks your lips). It seals in moisture and is light-weight.
b) Avon Ultra Color Ignite Lipstick
The Color Ignite lipstick comes with SPF 15 and contains Vitamin E, Shea Butter and Omega 3 that moisturize lips. With its rich pigments, this stays on for long, while keeping your lips nourished.
c) Avon True Color Hydrating Lip Color
The creamy gel lipstick increases lip moisture by 4X. It offers medium to full coverage and wears up to several hours.
L.A. Girl is an affordable luxury brand that offers high-quality, innovative and on-trend products that cater to makeup enthusiasts all-round the world. The American brand started in 1985 and ever since it stands by its motto – 'Beauty For All'. It puts a new and glamorous spin on beauty by creating new ways to inspire expression through the art of color! They have a wide range of lip products from matte to metallic (that are trending at the moment)!
Want to know which L.A. Girl lipsticks to splurge on?
a) L.A. Girl Matte Flat Velvet Lipstick 
These rich lipsticks come with shea butter to hydrate lips and give you a soft, smooth application. It's also paraben and cruelty-free lipstick!
b) L.A. Girl Metal Liquid Lipstick
This intensely pigmented collection comprises a collection of jewel tone shades. They come with the goodness of Vitamin E and Argan oil to give you an elegant metallic finish.
c) L.A. Girl Lip Paint Glazed
It gives you the sexy sultriness that a lip paint ought to give you. With its intense pigmentation, this stays on all day long and is enriched with the moisture boost of Vitamin E.
With its proud Canadian heritage spanning over 40 years, Faces offers an exclusive range of makeup. Their lipsticks are enriched with antioxidants and other nourishing properties. The best part about this brand is that none of their products are tested on animals. They are also hypoallergenic!
The best lipsticks offered by this brand include:
 a) Faces Ultime Pro Matte Lip Crayon
These lip crayons are highly pigmented and give you full coverage with a satiny matte finish. You get rich color in just one stroke while being super comfortable on the lips and lasting for hours together. They're also paraben-free.
b) Faces Ultime Pro Longwear Matte Lipstick
The waterproof color lasts for more than 8 hours. With a creamy texture, it's enriched with Vitamin E and antioxidants to give you smooth, high-coverage. What more does one need?
c) Faces Go Chic Lipstick
These lipsticks are moisturizing and have a creamy, soft texture that glides on to your lips easily. Its pleasant fragrance gives you a fresh feeling all day!
The US based brand 'Sugar cosmetics' claims to be for women who refuse to be stereotyped into roles. Their lipsticks are 100% cruelty-free and vegan. The high-quality lipsticks are clubbed with long-staying power and high-color payoff!
These are their most-bought lipsticks:
This 'one-coat wonder' lipstick gives you a full burst of pigment with just one swipe and it stays put all day long. It claims to be wine, coffee and date-proof with zero feathering or fading.
b) Sugar Matte as Hell Lip Crayon Lipstick
This gives excellent coverage and a high-color payoff. It is super long-lasting and highly-pigmented, so you don't have to worry about touch-ups.
c) Sugar It's-A-Pout-Time! Vivid Lipstick
If you love the matte trend, you will love this lipstick. It's creamy and moisturizing and glides on easily to settle into a gorgeous matte finish.
This pioneering beauty house comes from Geneva, Switzerland. Its lipsticks are created from the finest formulations, and they have a variety of ranges from liquid to crayon. It was launched in 1993, and it specializes in a variety of beauty products including fragrances.
Let's look at the best Chambor lipsticks:
a) Chambor Moisture Plus Lipstick
 The dual action formula lipstick comes with a nourishing core to hydrate lips and prevents them from drying out. It gives you a smooth, radiant finish for the perfect pout!
b) Chambor Powder Matte Lipstick 
These are combined with a moisturizer and matte effect. The ultra-pigmented powder matte lipsticks are non-drying and long-lasting. They have a high-impact payoff and come with a vitamin-enriched formula giving you comfortable wear.
c) Chambor Extreme Wear Transfer Proof Liquid Lipstick
The long-wearing, transfer proof liquid lipsticks by Chambor come with extreme coverage and deep, intense color in a single stroke. They give you a creamy matte finish and stay put all day long.
Revlon was started in 1932 by the Charles and Revson brothers. The brand that changed the beauty industry forever initially got its start in a few New York beauty salons. Today, it's  found in vanity tables and makeup bags of women across the globe. It specializes in skin care, personal care products, and fragrances. The brand consists of some iconic lipsticks that have gained popularity everywhere and are a cult favorite.
Among its most popular lipsticks, these are a few you must check out.
a) Revlon Super Lustrous Lipstick 
For soft and lustrous lips, this ultra-creamy lipstick is enriched with Liquisilk technology. It moisturizes your lips and boosts hydration. The colors are rich and pigmented and keep your lips hydrated for long.
b) Revlon Color Burst Lip Color 
This actually boosts your lip moisture by 156%. With a sheer to medium coverage, the color burst lip color is enriched with shea, mango and coconut butter. It can be worn without a lip liner and can also be used by women with dry lips.
c) Revlon Ultra HD Matte Lip Color
The liquid lipstick is matte, light-weight and extremely long-wear. It gives you full coverage in one stroke and helps keep your lips hydrated all day long. With a velvety finish, it also smells great!
NYX Cosmetics was founded in Los Angeles by Toni Ko in a 600 sq ft building. It started as a small company in 1999, and in 2014 it was sold to L'Oreal for a whopping five hundred million dollars! The company keeps innovating and has expanded their range to all kinds of makeup products to suit your needs! You will find some high-quality lip products in this brand that are priced so reasonably – you will keep going back to them!
Some of their best lipsticks are:
a) NYX Professional Makeup Matte Lipstick 
This is hands-down one of the best matte lipsticks in the market. It's long-lasting and glides on smoothly without drying out your lips. The colors are super-pigmented and deliver a non-glossy, high-fashion matte finish.
b) NYX Professional Makeup Soft Matte Lip Cream
This is available in a variety of beautiful, statement-making shades. It's neither glossy nor matte – just somewhere with a striking balance between the two. The sweet scented lip cream is light-weight and long-lasting.
c) NYX Professional Makeup Full Throttle Lipstick
The new and advanced waterproof lipstick by NYX is the makeup artist's dream. It's a super-saturated matte color that lasts long hours and gives you an incredibly perfect pout.
[ Read: Top 10 NYX Lipsticks ]
One of India's most reputed beauty products brand – Colorbar offers high-quality beauty and makeup products at affordable prices. The premium brand launched in 2005 is one of the fastest growing beauty brands in India besides the company establishing its footprint in the Middle East. Their lipstick formulations are wonderful, and this is one Indian brand that's always innovating, so there is something for everyone.
Let's have a look at the best lipsticks from Colorbar.
a) Colorbar Velvet Matte Lipstick
This lipstick gives you velvety, matte lips that last for 8 hours without feathering, smudging or bleeding. It instantly makes your lips look fuller and lush. Because it's highly-pigmented, just one stroke will give you intense color and do the trick.
b) Colorbar Kiss Proof Lip Stain 
The revolutionary no-transfer lip stain formula glides on flawlessly and delivers long-lasting color that will stay put all day long. It leaves a beautiful matte finish and is enriched with vitamin E and antioxidants.
c) Colorbar Take Me As I Am Lipstick
This jumbo crayon is multi-functional. It colors like a lipstick and nourishes like a lip balm. Enriched with the goodness of castor oil, vitamin E and shea butter, the super-creamy lipstick also gives a great color payoff!
Maybelline, one of the many subsidiary brands of L'Oreal was started back in 1915 by a 19-year-old entrepreneur Thomas Lyle Williams when he saw his sister using Vaseline, coal, and ash for her eyebrows. The 102-year-old company's headquarters is in New York and ever since its inception, it has been recognized all around the world for its quality and innovative beauty products. Did you know that Maybelline lipsticks are one of the safest lip products and they're also gluten-free?
Some of the best lipsticks that Maybelline has to offer include:
a) Maybelline New York Color Show Matte Lipstick
This comes in 12 gorgeous shades, and it's enriched with an ultra-care hydrating formula that helps prevent drying. The lip color is long-staying and does not fade even in extreme heat and humidity.
b) Maybelline New York Color Sensational Lip Gradation
This one's for the sexy, bold and adventurous women! A double-sided lip product for a graded look with a pop of color at one end and a blender tool at the other end to give you a beautiful matte finish.
[ Read – Maybelline New York Lip Gradation Review ]
c) Maybelline New York Color Sensational Creamy Matte Lipstick
A surge of creamy texture meets a burst of statement-making color – this lipstick by Maybelline is a big hit for everyday wear. It's hydrating and long-lasting, it glides smoothly and keeps the lips moisturized all day long. It's available in 15 gorgeous hues.
[ Read – Maybelline Color Sensational Creamy Matte Lipstick Review ]
L'Oreal stands to be one of the most esteemed brands in the world. The French cosmetics company that was founded in 1909 is the largest in the world. Besides cosmetics, they specialize in the fields of skin care, hair care, and perfume. It has been named as one of the world's most ethical companies more than once. When it comes to lipsticks, L'Oreal is always reliable as it offers only high-quality, color rich and long-wearing lipsticks!
Let's take a quick look at some of its best-selling lipsticks.
a) L'Oreal Paris Pure Reds Color Riche Collection Star Lipstick
These 4 custom shades in red are made to suit all skin tones. To give you the beautiful, sultry look – these lipsticks are enriched with jojoba oil, velvet spheres, and pure pigments to make them look luscious, hydrated and velvety.
b) L'Oreal Paris Color Riche Moist Matte Lipstick
These are highly pigmented and give you a rich matte effect. The finish is smooth and silky, and it helps keep your lips hydrated with ingredients like jojoba oil. It's easy to apply and long-lasting.
c) L'Oreal Paris Rouge Signature Matte Liquid Lipstick
This liquid lipstick features a unique oil-in-water formula that feels lightweight on the lips. This easy-to-glide lipstick is available in various vibrant shades that suit all Indian skin tones. The highly pigmented shades stay on for 24 hours without flaking, smudging, or drying the lips out.

The most popular Indian cosmetic brand owned by Hindustan Lever stands at number 1 in our country. It specializes in a wide array of skin care and beauty products. It's also known for its quality products and variety of ranges that are within the reach of even the average Indian woman. The brand has grown massively with its new ranges of lipstick from 'Absolute' to '9 to 5' – the quality is just A-one and they're so affordable!
Lakme has some unique lipstick formulations, and they are definitely a must-try!
a) Lakme 9 to 5 Weightless Matte Mousse Lip and Cheek Color
This versatile product is a two-in-one lip and cheek color. This one is ideal for daily wear as it indeed is a weightless, powdery-matte formula that stays on for long hours. The 10 vibrant shades are designed beautifully for both the lips and cheeks.
b) Lakme 9 to 5 Crease-Less Creme Lipstick
One of the most popular Lakme lipsticks – the 9 to 5 Crease-Less comes in a variety of shades that are ultra-creamy and glide smoothly onto your lips. It is enriched with Vitamin E and jojoba oil to help nourish your lips. It's also long-lasting and great for daily wear.
c) Lakme 9 to 5 Primer+Matte Lip Color
For the flawless base, a rich color, and a 12-hour stay, this delivers a beautiful matte finish with the most intense color payoff. It comes in 30 different shades.
MAC (Makeup Art Cosmetics) started in 1984 in Toronto. It's been a part of the Estee-Lauder Companies since 1998. The company originally made products for makeup professionals and models but gradually from a niche brand it turned into one of the biggest global brands. It is one of the most socially conscious brands with initiatives like Cruelty-Free Beauty, Back to MAC Recycling and others!
Did you know that MAC initially gained fame because of its lipsticks?
Let's look at the cult favorite lipsticks by MAC.
a) MAC Retro Matte Lipstick
This is a classic for women all over the globe. This is the iconic product that made MAC  famous in the first place. It's formulated to shade, define and showcase the lips.
b) MAC Retro Matte Liquid Lip Color
These intensely-saturated shades are for the women who prefer timeless glamor. It's long-wearing and gives you the most unforgettable liquid-suede finish.
[ Read – MAC Retro Matte Liquid Lipcolour Ingredients ]
c) MAC Amplified Lipstick
Another cult favorite that is used by women everywhere! It comes in 21 iconic shades! It's long-lasting, and the colors are super pigmented.
*Subject to Availability
These are the best lipstick brands on the market. Let us now check the essential points you need to consider before investing in any.
What To Consider Before Buying A Lipstick
Lipsticks are categorized as matte, glossy, creme, and shimmery. Check the type before you buy it. A matte lipstick will give your lips a non-shimmery look. A creme lip color will make your lips look subtle and creamy. A glossy or shimmery lipstick will add high shine to your lips.
Ensure the lipstick you pick comes from a brand known for its quality. Any cheap brand will not offer you quality. Cheap-quality products may also cause lip dryness, chapping, or irritation.
Not all lip shades are meant for every skin tone. Hence, go for a lip color that will compliment your skin tone and stay true to its shade. If you have a cooler skin tone, you can easily carry brighter shades like orange or red. However, the same shade may not suit those with dark undertones – they may instead make the face look dull and damp.
Ensure you read the user reviews before investing in any lipstick brand. This will give you a fair idea about the quality of the product and also tell you of the side effects, if any.
There is no point in investing money in a lip color if it fades away after eating or having a few drinks. Go for lipsticks that offer an extended stay and a smooth finish.
Ladies, lipstick can't solve all your problems, but it's a pretty great start, isn't it? These are some of the most popular makeup brands that are easily available in India, and we love these lipsticks! Have you already found your 'ultimate lipstick'? Do let us know in the comments below! If you haven't, make sure to give some of these a shot – you won't be disappointed!
Recommended Articles
The following two tabs change content below.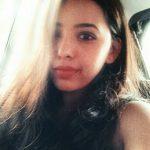 Esha Saxena is a writer, journalist, and a full-time wallflower. She holds a Master's degree in Media and Mass Communication and firmly believes that makeup is nothing less than art. Combining her love for writing with her passion for makeup, she brings to you reviews, techniques, and her ever-growing knowledge on this form of art. In her spare time, she loves reading, listening to obscure indie bands, and writing poetry – all of this while being a crazy dog lady.