Yogurt is a delicious and healthy food, filled with the goodness of vital multi-vitamins.
Not just to eat, but this white and creamy wonder food is known for its beneficial properties for healthy skin and strong hair. Yogurt contains high levels of lactic acid which is beneficial to skin and hair care. Using yogurt for skin and hair dates back to ancient India, when it was used as an effective remedy to get rid of acne and pimples. In fact, Cleopatra from ancient Egypt was known to take yogurt baths to keep her skin youthful.
Yogurt for Skin:
The zinc and lactic acid contained in yogurt is responsible for promoting healthy skin. A gentle massage with yogurt into the skin is sure to help remove dead skin cells, smooth out the fine lines, tighten pores, hydrate dry patches, give a much-required shine and glow. When buying yogurt for skin, do not forget to check the label for unsweetened or plain. Various yogurt flavours are available in the market and these can cause irritations, rashes and aggravate acne if present. In addition, yogurt with high levels of fat and live cultures promotes the best result for rejuvenated skin. Check out the following yogurt benefits for skin and various recipes of yogurt masks!
Benefit No. 1: Natural Moisturizer and Skin Brightener
Revive a tired and dull complexion by gently massaging thick yogurt on damp skin. Leave it on for 10 minutes and then wash with tepid water. The lactic acid is a natural hydroxyl-acid that helps exfoliate, hydrate and sooth skin.
Add natural glow to the skin by making a homemade face pack using yogurt, masoor lentils and orange peel. Grind the ingredients together, apply the pack on the face and leave it on for 15 minutes before washing to reveal a fresher and brighter complexion. If you have dry skin, add some honey to provide the extra moisture required by the skin.
Another face pack can be made by blending 4 tbsp. yogurt with 1 tbsp. cocoa powder and 1 tbsp. honey. Apply the mask on the face for 20 minutes before washing with lukewarm water to get rid of dull and tired skin.
Benefit No. 2: Hydrating Scrub to Remove Dead Skin Cells
Thanks to the moisturizing properties, yogurt is an excellent hydrating scrub to remove dry dead skin cells. This remedy is excellent for those with dry and sensitive skin.
Make a natural scrub at home with 2 tbsp. yogurt and 1 tbsp. oats. Exfoliate the skin by gently massaging the scrub in circular motions.
If blackheads and whiteheads are your worry, blend some rice powder and yogurt into a thick coarse paste and rub onto the skin in little circular movements before washing with cold water.
Another recipe includes making a mixture of ground dried orange peels and yogurt. This is an excellent scrub and leaves the skin glowing.
Benefit No. 3: Fights Pimples and Acne
You can include yogurt in your daily diet or make a nourishing face pack to cure acne. Due to its acidic nature, yogurt destroys various acne-causing bacteria, fungus and germs within the body.
Apply some creamy yogurt on the face and wash after 30 minutes with water to deep cleanse the skin and reduce breakouts.
Alternatively, you may make a paste of yogurt with some turmeric powder, sugar and sandalwood powder. Massage the paste on the skin and rinse off with cold water after 15 minutes.
The following two tabs change content below.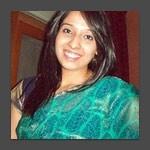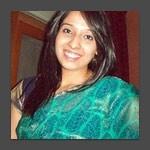 Latest posts by Aparajita Chattopadhyay (see all)