10 Amazing Beauty Benefits Of Yogurt For Skin And Hair
We all know how important it is to take care of oneself, while making sure that we don't burn big holes in our pockets. And the best way to achieve this is to go the natural route. So all you need to do is go to your kitchen, open your refrigerator and take that bowl of yogurt out.
Yes, yogurt that white and creamy substance is known to be as good as any facial cream or hair mask that you spend money on.
Yogurt is considered very healthy for the body as it is an excellent source of protein, calcium and potassium along with numerous vitamins and minerals while being low in calories.
Yogurt offers numerous benefits for the body, both inside and out, so let's check out some beauty benefits it has to offer.
Read below to know some yogurt benefits:
A. Skin Care with Yogurt:
Yogurt has a lot of skin benefits. The presence of live culture along with lactic acid, zinc and other minerals and enzymes in it ensures that you are left with a healthy and glowing skin after its usage.
Here are some of the benefits of yogurt:
1. Natural Moisturiser and Skin Brightener:
Lactic acid property of yogurt helps in hydrating the skin. To get rid of dullness and dryness, apply plain yogurt all over your face, arms or legs and let it sit for 20-25 minutes. Wash it off with lukewarm water and voila! You have a supple and soft skin without any effort.
If you have extremely dry skin, add some honey in the yogurt. The honey will provide the extra moisture that your skin needs.
Another simple yet effective yogurt face mask can be made by mixing 2-3 tbsp. yogurt with 2 tbsp. grated carrot. Apply this mixture on your face and let it rest for 15-20 minutes, after which you can rinse it off with lukewarm water.
To brighten your skin, mix 4 tbsp. of yogurt with 1 tbsp. of cocoa powder and 1 tbsp. of honey. Blend the ingredients together till they form a thick melted chocolate like paste and apply it on your face. Let the mask sit for 15-20 minutes and wash it with lukewarm water. This pack helps getting rid of all the dullness in your skin and leaves it looking refreshed, clear and bright.
2. Hydrating Face Scrub:
Owing to its moisturising properties, yogurt works great as a scrub, especially for dry and sensitive skin.
To make a natural scrub at home with yogurt, mix two tbsp. of yogurt with 1 tbsp. of oats. Exfoliate your skin with this mixture in small circular motion.
To get rid of blackheads and white heads, take some rice powder and yogurt, and blend them into a thick coarse paste. Rub the paste onto your skin in little circular movements. Let it rest for a while, and then rinse it off with cold water. You can also use grounded walnuts instead of the rice powder.
Citrus fruits and yogurt work great together. Take dried orange peels and blend them to get coarse granules. Mix 1 tbsp. of these granules with 2 tbsp. of yogurt and there it is, a great natural scrub at your home that not only exfoliates your skin but leaves it glowing too.
[ Read: Saffron Uses ]
3. Acne Fighter:
Yogurt is quite rich in zinc, which helps in reducing and preventing acne and pimples. Just apply a little bit of yogurt on the affected are once a day and you will see the acne clearing up in a week. Regular application keeps your skin in healthy shape preventing it from breaking out. It also helps in subsiding any inflammation or redness. It also acts as a natural astringent for your skin.
4. Removes Blemishes, Tan, Dark Circles and Reduces Skin Discoloration:
The rich zinc content help clears your blemishes and shrink your pores. It also has mild skin bleaching properties that help in reducing skin discoloration over time. Remember to remove makeup before putting the yogurt on your skin.
To get rid of those dark circles, that might look adorable on a panda but certainly not on your pretty face, apply a thin layer of yogurt under your eyes and let it sit for 15 minutes.  Wipe of the excess yogurt with a cotton ball and go to bed. Repeat this for a week and you will start noticing the difference.
Reduce blotches and age spots by rubbing a few tablespoons of yogurt mixed with lemon juice onto the skin for 20-30 minutes, followed by rinsing off the mixture. Repeat three times a week for best results. You can also use orange juice instead of lemon juice.
Another very effective way to remove tan is to mix yogurt with half tbsp. turmeric, 2 tbsp. lemon juice with half cup of honey. Apply it to the tanned area and let it stay till the yogurt starts drying (30-40 minutes). Wash it off with cold water.
You can add chick flour (besan) to this tan removal pack as well. Besan helps with the drying of the yogurt along with working as a perfect face and body scrub.
5. Anti Ageing:
Lactic acid, an alpha hydroxy essential for skin, helps in preventing pre-mature ageing of skin. To prevent wrinkles and to keep the skin young and healthy, make a face mask by adding a tablespoon of olive oil to three to four tablespoons of yogurt. Apply the mixture to your face for about 30 minutes, three times a week.
Another simple face pack to prevent ageing of skin can be made by making a paste of banana, avocado, and yogurt. Leave it on for 30 minutes and then rinse it off with lukewarm water.
For oily skin, mix 1 tsp. brewer's yeast with yogurts to make a thin mixture. Pat this thoroughly into all the oily areas and allow it to dry on the skin. After 15 – 20 minutes, rinse off with warm water, then cool water and then let your face dry.
If you have dry and ageing skin, then mix 4 tbsp. yogurt with half a banana and 2 tbsp. of honey and apply it on your face. Let this face mask sit for 20-25 minutes. Then wash it off with cold water to feel the instant firmness in your skin.
Mix grated cucumber in yogurt and apply the mixture generously on your face. Let it dry for 10-15 minutes and then rinse it off with cold water. Yogurt provides firming action on the skin and helps you get rid of dead skin cells. Cucumber on the other hand provides a cooling effect, while helping tighten facial pores, making it an ideal face mask for summers.
6. Fights Skin Infections:
Fungal infections are one of the most common skin problems. To get rid of fungal infection, put small amount of yogurt in gauze and then place it on the affected area. Do this for at least four to five times a day. You can use yogurt the same way to treat jock itch and ringworm as well.
7. Cure For Sun Burn:
You can treat sunburns naturally with yogurt. The zinc in yogurt helps cool the burning and itching sensation that sunburns leave behind.
Add a few drops of soothing chamomile essential oil to about a handful of organic yogurt. Rub the paste over your sunburned skin and let it sit for 10 to 15 minutes before rinsing it off.
B. Hair Care with Yogurt:
Now that we have discussed how great yogurt is for our skin, let's move on to another common area of concern for us, yes you guessed it right – Hair.
Yogurt contains natural milk protein that is good for hair. The protein helps in strengthening hair without making it dull or dry. The lactic acid and zinc also stimulate blood circulation which in turn aids hair growth. Here are a few more ways in which yogurt can help you maintain those beautiful tresses.
1. Natural Conditioner:
The moisturising properties of yogurt are not restricted just to skin care, because it acts as a great natural conditioner for dry and damaged hair, thus helping gain and retain the lost moisture.
Blend or whisk half a cup of yogurt till it turns into a smooth paste. Coat your hair with it, wrap your hair in a towel, and then wash your hair thoroughly after about 15-20 minutes. You can also add yogurt to your henna pack. It will enhance the moisturising effect of the pack on your hair.
Dry hair tend to get very frizzy, so to prevent that from happening take 4 tbsp. of yogurt and one egg, and mix them well in a bowl. Massage this mixture well into your hair, leave it for 10 minutes, and then rinse it off. This conditioner can soften dull hair and help to detangle them without causing breakage. You can also add olive oil to this hair pack if you have very dry hair.
To get rid of all the damage caused by exposure to the sun, mix together two tbsp. of cocoa with honey and flax seed or olive oil. When you get a thick oily liquid, add 4 tbsp. of yogurt and blend them together till you get thick liquid, much like your conditioner. Apply this to your hair and let it do its job for 60-70 minutes after which shampoo and condition as usual.
2. Split Ends:
Split ends is another indication of the fact that you hair is under nourished and lacks moisture. Make a hair pack by mashing 250gms of papaya with half cup of yogurt. Whip them together until you get a smooth consistency.  Apply it to your hair and let it sit for 45-60 minutes. Rinse thoroughly with a mild shampoo.
3. Get Rid Of Dandruff and Itchy Scalp:
Yogurt has natural antifungal and antibacterial properties. It helps in stimulating hair growth by acting as a natural cleanser, while helping you get rid of the unwanted dandruff from your scalp. The antibacterial properties of yogurt help soothe your scalp, while reducing itchiness.
Blend or whisk yogurt to form a smooth paste. Add two tbsp. of lemon juice and apply it to your scalp. The lemon juice helps in getting rid of dandruff while yogurt moisturises the scalp and reduces flakiness.
Mix 2 teaspoon of black pepper powder in a cup of curd and blend it thoroughly. Then rub this mixture into dandruff affected scalp and after an hour, wash it with a mild shampoo.
Another variation of this hair pack is using fenugreek seeds instead of black pepper. Soak fenugreek seed overnight and blend then in the morning with curd to form a smooth paste.
C. Hand and Foot Care with Yogurt:
Dry hands and damaged cuticles are not something any girl would want. Keeping them beautiful at the same time can be challenging too and yogurt makes turns this challenging task into a simple one.
Just apply yogurt on your hands and the rest will be taken care by this amazing natural ingredient. Combine half a cup of plain yogurt with the juice of one lemon. Keep this mixture in the fridge for around 20-25 minutes and then use it to massage your hands and nails. Rinse and pat your hands dry.
You will notice that your hands become soft and supple instantly, and the cuticles are no longer dry or damaged. Yogurt's abundant proteins are essential for nail growth, so applying this mix to your hands will ensure strong and shiny nails. You can use the same pack for your feet as well.
In case you are suffering from problems like cracked heels or athlete's foot, just apply plain yogurt on the affected area and you should find some relief.
And this is not it. Yogurt is a very useful remedy when it comes to keeping your teeth pearly white and strong. It contains phosphorus and calcium, which strengthen tooth enamel and also form a protection layer, and thus fights yellowness and bad breath issues.
Eating right has always been described as the only way to enhance the health of your body, skin and hair naturally and permanently, and the amount of yogurt nutrition you can achieve will also keep you fit. Yogurt or low fat yogurt is also known to prevent the person from overeating or other unhealthy eating options.
Natural yogurt has a lot of beauty benefits and organic yogurt is the best when taken it simply. It works great even for people who are lactose intolerant. So go on and get some yoghurt from your grocery store or simply prepare fresh yoghurt at home. Just make sure that when you buy it from outside, and apply it, you always use plain yogurt, as fruit yogurt or sweetened or flavoured yogurt may have additives that might cause reactions.
Share on Facebook
Share on Pinterest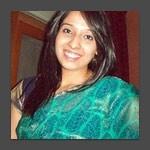 Hey I am aparajitha. A Delhi based bong. The face behind the blog Colors Of My Life. I am a Research analyst by profession and now a blogger by passion. I love writing about make and beauty.