Yogurt is a delicious and healthy food, filled with the goodness of vital multi-vitamins.
Not just to eat, but this white and creamy wonder food is known for its beneficial properties for healthy skin and strong hair. Yogurt contains high levels of lactic acid which is beneficial to skin and hair care. Using yogurt for skin and hair dates back to ancient India, when it was used as an effective remedy to get rid of acne and pimples. In fact, Cleopatra from ancient Egypt was known to take yogurt baths to keep her skin youthful.
Yogurt for Skin:
The zinc and lactic acid contained in yogurt is responsible for promoting healthy skin. A gentle massage with yogurt into the skin is sure to help remove dead skin cells, smooth out the fine lines, tighten pores, hydrate dry patches, give a much-required shine and glow. When buying yogurt for skin, do not forget to check the label for unsweetened or plain. Various yogurt flavours are available in the market and these can cause irritations, rashes and aggravate acne if present. In addition, yogurt with high levels of fat and live cultures promotes the best result for rejuvenated skin. Check out the following yogurt benefits for skin and various recipes of yogurt masks!
Benefit No. 1: Natural Moisturizer and Skin Brightener
Revive a tired and dull complexion by gently massaging thick yogurt on damp skin. Leave it on for 10 minutes and then wash with tepid water. The lactic acid is a natural hydroxyl-acid that helps exfoliate, hydrate and sooth skin.
Add natural glow to the skin by making a homemade face pack using yogurt, masoor lentils and orange peel. Grind the ingredients together, apply the pack on the face and leave it on for 15 minutes before washing to reveal a fresher and brighter complexion. If you have dry skin, add some honey to provide the extra moisture required by the skin.
Another face pack can be made by blending 4 tbsp. yogurt with 1 tbsp. cocoa powder and 1 tbsp. honey. Apply the mask on the face for 20 minutes before washing with lukewarm water to get rid of dull and tired skin.
Benefit No. 2: Hydrating Scrub to Remove Dead Skin Cells
Thanks to the moisturizing properties, yogurt is an excellent hydrating scrub to remove dry dead skin cells. This remedy is excellent for those with dry and sensitive skin.
Make a natural scrub at home with 2 tbsp. yogurt and 1 tbsp. oats. Exfoliate the skin by gently massaging the scrub in circular motions.
If blackheads and whiteheads are your worry, blend some rice powder and yogurt into a thick coarse paste and rub onto the skin in little circular movements before washing with cold water.
Another recipe includes making a mixture of ground dried orange peels and yogurt. This is an excellent scrub and leaves the skin glowing.
Benefit No. 3: Fights Pimples and Acne
You can include yogurt in your daily diet or make a nourishing face pack to cure acne. Due to its acidic nature, yogurt destroys various acne-causing bacteria, fungus and germs within the body.
Apply some creamy yogurt on the face and wash after 30 minutes with water to deep cleanse the skin and reduce breakouts.
Alternatively, you may make a paste of yogurt with some turmeric powder, sugar and sandalwood powder. Massage the paste on the skin and rinse off with cold water after 15 minutes.
Benefit No. 4: Reduces Blemishes, Tanning, Under Eye Dark Circles and Skin Discoloration
If you have skin blemishes caused by acne or insect bites, apply yogurt that is diluted with water. This will not only cool the area but also lighten the blemish. Yogurt contains zinc, which helps lighten blemishes and scar and prevents redness of the skin.
Regular sun exposure leaves a tanned appearance on the face. To get rid of one, make a paste using gram flour, yogurt and lime juice. Apply the paste on the affected area for 15 minutes before washing off with warm water. Alternatively, add few drops of chamomile essential oil to yogurt and apply the mixture over the skin for 15 minutes before rinsing.
To get rid of dark circles under the eye area, apply a thin layer of yogurt on the affected area and allow it to sit for 15 minutes. Wipe the excess yogurt with a cotton ball and go to bed. Repeat the procedure for a week to notice a considerable difference.
To get rid of skin discoloration, mix 2 tbsp. yogurt with few drops of lemon juice and leave it on the skin for 30 minutes before rinsing off. Yogurt contains mild bleaching properties that help smoothen out discoloured skin when applied regularly.
Benefit No. 5: Anti-Ageing
Yogurt effectively fights off free radicals and contains anti-aging properties that delays appearance of fine lines and wrinkles to appear on the face. The lactic acid in yogurt helps prevent premature skin ageing.
To prevent wrinkles and keep the skin youthful and glowing, make a face pack using a tbsp. olive oil and 3 tbsp. yogurt. Apply the mixture on the face for 30 minutes and repeat at least 3 times a week.
Alternatively, mash some banana, avocado and yogurt and apply the paste on the face for 30 minutes before rinsing with lukewarm water.
Another recipe to prevent ageing is grated cucumber and yogurt. Apply the mixture generously over the face and let it dry for 15 minutes before rinsing with cold water. Cucumber provides a cooling effect that helps tighten facial pores while yogurt provides a firming action.
Benefit No. 6: Fights Skin Infections
Fungal infections on the skin can be cured by applying a small amount of yogurt in a gauze and placing it on the affected area. This must be repeated 4-5 times a day for best results.
[ Read: Ingredients To Cure Skin Infections ]
Benefit No. 7: Cures Sunburn
Treat sunburns naturally with yogurt. Yogurt contains zinc that helps provide relief from the burning and itching sensation that sunburns provide. Make a mixture of yogurt by adding some chamomile essential oil. Rub the paste over the sunburn and let it sit for 15 minutes before rinsing it off.
Yogurt for Hair
In addition to accelerating the growth of slow growing hair, yogurt also provides other benefits for healthy and beautiful hair. The protein content in yogurt provides ample nourishment and strengthening to the hair without making it dull or dry. The zinc and lactic acid properties help stimulate blood circulation, which aids growth.
Benefit No. 8: Natural Conditioner
The moisturizing properties of yogurt are not restricted to skin care. Yogurt acts as a great natural conditioner for dry and damaged hair and helps gain and retain lost moisture.
Blend half cup of yogurt into a smooth paste and coat the hair with it. Wrap the hair in a towel and leave it on for 20 minutes. Wash with your regular shampoo and notice the enhanced moisturizing and conditioning effect of the pack on your hair.
Those with curly locks and frizzy hair can also use yogurt to make their hair more manageable. Make a paste of 3 tbsp. yogurt, 2 tbsp. coconut oil and 4 tbsp. aloevera gel. Apply the paste evenly on the hair and leave it on for 30 minutes before washing with a mild shampoo.
To get rid of rough and dry hair, especially in winters, whip half a cup of yogurt with 2 tbsp almond oil and 2 beaten eggs. Apply the paste on the hair and leave it on for 30 minutes before shampooing for nourished and hydrated hair.
Benefit No. 9: Get Rid of Split Ends and Hair fall
Split ends indicate under-nourished and less hydrated hair.
Make a pack by mashing 250 grams papaya with half-cup yogurt. Whip the ingredients together until you have a smooth consistency. Apply the mixture on the hair and let it do its work for 60 minutes before rinsing with a mild shampoo.
If hair loss is your concern, make a paste of yogurt and some ground fenugreek seeds. Apply it on the scalp and leave it on for 45 minutes before washing.
[ Read: Simple Tricks To Fight Itchy Scalp ]
Benefit No. 10: Get Rid of Dandruff and Itchy Scalp
Yogurt contains anti-fungal and anti-bacterial properties that help stimulate hair growth by acting as a natural cleanser and helps get rid of unwanted dandruff from the scalp. The anti-bacterial benefits of yogurt for hair also help soothe the scalp and reduce itchiness.
Massage yogurt into the scalp and wash off with tepid water after 15 minutes. The lactic acid properties help moisturize the scalp and exfoliate dead skin cells, thus curing dandruff and restoring health to the hair.
Another recipe of yogurt for hair includes mixing 2 tsp. black pepper in a cup of yogurt. Rub the mixture into the scalp and wash after an hour with a mild shampoo.
Hair care
treatments are surplus. What is required is the patience to prepare them and use!
Hand and Foot Care with Yogurt:
Dry hands and feet and damaged cuticles can be treated with yogurt.
Apply plain yogurt on the hands and feet and let the wonder food do its work.
Alternatively, add some lemon juice to yogurt and let it rest for about 20 minutes before massaging into the hand, feet and nails. Wash and pat dry.
The skin not only becomes soft and supply almost instantly but the cuticles are no longer dry or damaged. The proteins in yogurt also enable accelerate nail growth and regular inculcation of the remedy will show noticeable results. Moreover, yogurt also helps cure cracked heels or athlete's foot. Gently massage some yogurt on the affected areas to see noticeable results in just a few weeks.
Teeth Care with Yogurt:
Yogurt contains phosphorous and calcium that helps strengthen the tooth enamel and form a protection layer that helps fight yellowness and bad breath issues. Benefits of yogurt for teeth are thus wonderful! Simply rub some yogurt on your teeth regularly to see considerable whiter teeth in a few weeks.
Inculcation of yogurt in your daily diet is and daily beauty regime is sure to fulfill most of the body's nutritional requirements and enhance skin and hair health. While most people benefit from yogurt, some people are allergic to yogurt. If your skin starts to break out or itch, stop using yogurt treatments. Do not be sad, as there are many other natural beauty treatments. Try one of them!
Do not forget to share your yogurt experience with us!
Recommended Articles:
The following two tabs change content below.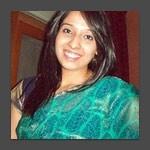 Latest posts by Aparajita Chattopadhyay (see all)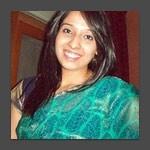 Hey I am aparajitha. A Delhi based bong. The face behind the blog Colors Of My Life. I am a Research analyst by profession and now a blogger by passion. I love writing about make and beauty.