Yoga or yog tantra is an age old form of exercise practiced by the yog gurus of India for physical, mental and spiritual discipline. And today even with the emergence of gyms, aerobics or dance classes, people do seek peace from yoga. In the past few years, yoga has taken such a popular place in our lives that yoga classes are opening in almost every corner of the street.
We all know that yoga gives us spiritual and mental satisfaction and keeps our body fit. But it's also surprising to know that our skin and any of its problems responds positively to yoga. Wonder how your favourite actresses manage to hold a perfect glow on their face! You have surely noticed that when actresses are asked about their fitness secret, besides diet food and exercise, they also mention yoga and meditation. So now we know that they practice yoga not only to get a perfect body but also it's a secret ingredient to their perfect skin.
In today's modern world, we tend to face a series of physical problems, skin problems being one of them. Even with the production of so many chemical and herbal cosmetics which promise a guaranteed recovery from the skin problems, do they really work always? And when they don't the reason given is that different skin types react to different chemicals differently. Other than our common acne problem, most of us suffer from chronic skin issues like melasma, eczema or psoriasis. Isn't it time to try something new? How about trying yoga for skin problems?
[ Read: Yoga Face Slimming Exercises ]
Yoga For Skin Diseases
Melasma: What is melasma? It refers to a very common skin disorder faced especially by women. We often find dark spots or patches forming on our skin and no matter what face pack or cream we use, they refuse to go. They appear mostly after menopause, during or after pregnancy or even as a result of the prolonged use of birth control pills. Don't worry ladies, if medicines and ointments fail to give result this asana from the treasure of yoga for skin disease will definitely work.
1. Surya Namaskar:
Surya Namaskar or Sun salutation is a very common yoga exercise. Surya Namaskar has its own excellent and unique features and should be practiced early in the morning with the rising sun. Salute the sun and begin your day.
The Surya Namaskar yoga comprises of 12 postures. Practice this yoga exercise with the rising sun.
How to do?
a. Face the morning sun and stand with your spine straight, palms should be folded in a namaskar pattern while the thumbs should touch your chest. While raising your hand inhale and exhale when you fold your palms together.
b. Now deeply inhale and slowly raise your hands in the same standing position. Stretch your arms, your feet should be on the grounded, don't stand on your toes; bend backwards. This position is called the Ardha Chandrasana (Half Moon Pose).
c. The next step is to bend forward. Touch the ground with your hands and try touching your knees with your forehead. Exhale. This is called the Padangusthasana (Hand to Foot Pose).
d. Next is the Surya Darshan (Sun Sight Pose). Look at the sun when doing this posture. Sit on the ground with bent knees and support yourself with your palms.  With a deep inhalation, pull your left leg back away from your body. AS you do so, raise your head to look at the Sun. Your full body weight should be borne by your palms and ten fingers.
e. In your next posture, your body should look like an inclined plane. This is called Purvottanasana. For this, now stretch your right leg backwards so that it is parallel to your left leg. Keep your hands straight on the ground; your hips should go up in an arch form. Exhale in this pose.
f. Now the Saashtanga Namaskar pose. First exhale fully. Now lie down on your chest in a full stretched position with both your hands by the side of your chest on the floor. See picture. Now gently turn your head from left to right so that each of your ears touches the ground. Breathe normally.
g. Inhale deeply and slowly raise your upper torso off the floor with your hands still on the ground. Stretch your elbows.  Your back should be like a concave arch. This is called the cobra pose or Bhujangasana.
h. Repeat step 5. Raise up your lower torso too with your toes on the ground. Exhale.
i. Same as step 4. But here you have to pull your right leg backwards with your left leg close to your body. Inhale.
j. Same as Step 3. Head down close to your knees and your fingers touching the ground. Exhale.
k. Same as Step 2. Inhale deeply.
l. Same as Step 1. Back to the namaskar pose. Breathe normally.
So how did you like the Surya Namaskar ladies? Wasn't it a revitalizing and rejuvenating experience? Every one of you can practice Surya namaskar even though you do not suffer from melasma. It keeps your skin free from all impurities and improves blood circulation in your face giving it a natural glow.
[Read:Super Brain Yoga]
The other yoga poses that will help in fighting with these dark spots are:
2. Bhujangasana or cobra pose (already a part of the Surya Namaskar yoga i.e., posture no. 7)
[Read: Surya Namaskaras]
3. Sarvangasana or the shoulder stand can also help clear these imperfections by increasing blood flow to your face. But this pose is not advisable for those who have blood pressure and heart troubles.
Psoriasis and eczema: These two skin disorders are a nuisance in the life of those who suffer. These diseases make skin look ugly making it dry, flaky and patches are formed. You always have to cover your arms and legs and can't try on sleeveless or short dresses. Beside the regular medicines that you have been taking why not try out some yoga asanas to shun away these shameful marks away from your skin?
Now the question "why yoga?" may arise in your mind. The reason being, these topical medicines and ointments may reduce them but they flare back once we stop their usage. Yogic gurus say that psoriasis and eczema are due to increase in toxin level and stress. With increase in stress level, inflammation increases and these diseases spread from one part of the skin to another. So it is very necessary to practice some yoga poses pertaining to the whole body. 
So here we go for some whole body treatment which will help flush out the entire toxin content from our internal organs.
4. Kapalbhati: 
This has been practiced by yog gurus and saints for ages and has been referred to as the sanjeevani medicine because this yoga helps to cure even incurable diseases like cancer, asthma and diabetes. It clears your body of all toxins leaving you feeling fresh and rejuvenated. 
Kapalbhati
 infuses a new life into you. It is very easy to practice and can be done by anyone even children though there are some restrictions for pregnant women and high blood pressure patients.
How to do?
This breathing exercise may feel a bit difficult for beginners, but with practice you'll be able to do it with ease.
i. First sit in a relaxed position with your legs crossed.
ii. Now inhale normally and when you exhale, exhale with full force such that you feel a pressure on your abdomen. You should exhale in a way assuming that you are throwing out all the impurities away from your body through your breath.
iii. Do this continuously for about 10-15 times for beginners. After you become a pro, continue for about 30 minutes.
iv. Its better done early in the morning with an empty stomach.
5. Janu Sirsasana:
This is another asana that helps clear all the toxins from your body. It is also called the head to knee forward bend.
How to do?
i. Sit on the floor keeping your spine straight with legs stretched out.
ii. Now extend your legs on both sides as far as possible.
iii. Next bend your right leg at the knee and bring it inwards. Let the soles of your right foot touch the inner thigh of your left leg. See picture.
iv. Now bend your upper torso towards your left and try touching the toes of your left leg with your right hand with keeping the left hand free with elbow touching the ground.
v. Hold this pose for a few moments and breathe normally.
vi. Exit and repeat again on the other side.
Acne: Another pertaining skin problem in our everyday life. What are the internal reasons that result as acne breakouts? This is something which is very important for us to know. Stress, increase toxin content, disruption in bowel movement is some of the reasons for acne. Wantto know some yoga asanas to clear out acne? Here you go
[ Read: Natural Remedies For Pimples On Forehead ]
6. Uttanasana:
Also known as the standing forward bend, 
Uttanasana
 is a beneficial yoga posture that might help acne by increasing circulation, calming stress and inducing your body's parasympathetic response.
How to do?
i. Stand straight with your spine erect. Your legs should be a bit apart from each other at the knees and feet.
ii. Inhale deeply and lift up your hands straight.
iii. Now as you bend forward, exhale.
iv. Touch the ground or your toes with your hands, if not possible atleast try to touch close to the ankles.
v. Now holding this posture, move your neck from one side to the other.
vi. As you stand up straight, inhale deeply.
vii. Repeat again.
Kapalbhati and Janu Sirsasana work wonders for acne too! 
Practice yoga regularly and say bye-bye to all skin problems!
NOW WATCH – Baba Ramdev -Yoga for Skin Diseases (Charm Rogon Ke Liye)
Baba Ramdev -Yoga for Skin Diseases (Charm Rogon Ke Liye)
The following two tabs change content below.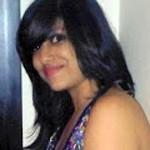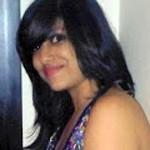 Latest posts by Debolina Raja Gupta (see all)