We all wish to flaunt a glowing and flawless skin. However, in the current times, it is hard to achieve diva like skin because of many unavoidable reasons like environment, pollution and unhealthy foods among others.And this forces us to adopt desperate measures! Women are seen investing in so many random products hoping to have a skin free of acne, discoloration and fine wrinkles, but pretty much all the time these efforts go in vain.
It is very important for you to note that cosmetic products might damage your skin more than doing any good because of its chemical content.  Instead opt for natural ingredients to heal your damaged skin and give it an ever- lasting glow and youthful look. If you are looking out for a sure-short remedies to treat different skin problems, then homemade honey face pack is the answer. It is very effective, has no side effects and has wide amount of honey beauty benefits. Given that it is one of the most widely used ingredients in various beauty treatments and products.
You can place your trust in honey with your eyes shut!
Beauty Benefits of Honey:
Honey is a natural antioxidant; protects the skin from the damage of the sun's rays and rejuvenates it.
Honey has humectant qualities that helps in both attracting water and retain it, also making it an ideal moisturizing and cleansing agent.
In medical form of honey helps in formation of collagen thereby treating scar marks.
It has anti-inflammatory and anti-bacterial properties. Hence, aids in treating cuts, wounds and abrasions so as to promote healing and prevents degenerative process of the skin.
Honey treats common to complex problems and providing long term benefits.
Honey in Beauty Treatments:
[ Read: Home Remedies For Dry Skin ]
Honey as a cleanser:
People with severe acne and dry skin can use honey as a cleanser. Splash warm water and use honey like any other face wash. Massage your skin for extra minutes or leave it on for a while, then wash away and moisturize. Honey has no side effects and heals the skin faster.
You should know that honey could be left on the skin for any duration of time. Remember, exfoliate your skin before applying any pack and wash it preferably with warm water.
Honey as a scrub:
Using honey as a scrub isn't a very complicated procedure either. Here are two methods you can try.
Pack 1: Honey with almond and lemon juice
Mix 1 tbsp. honey with 2 tbsp. of finely ground almond and ½-teaspoon lemon juice.
Use this scrub gently and wash with lukewarm water.
Pack 2: Honey with sea salt or sugar
Take 3 tbsp. of honey and mix with ½ tsp. sea salt or sugar.
Massage your face and wash it with lukewarm water.
The following two tabs change content below.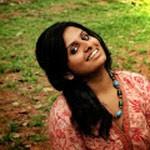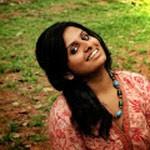 Hello there :) *waves* Namita here - 19, from Bangalore. Aquarian. Engineer in making. Standard Indian Height. Loves to pose and pout :3 I blog about everything :D You can find product reviews, book reviews, DIYs, home remedies, recipes, fashion related articles, Outfits of the Days, rants and lots more! Oh, I am a creative writer too :)