Ayurvedic Treatment for Face
We all dream to get a clear,blemish free skin. Some opt for expensive salon treatments whereas a few others rely on homemade recipes. The good thing about home based recipes is that it does not have any cosmetics and no side effects.The only a diamond can cut a diamond principle isn't really applicable every where.
A chemical no matter how carefully formulated is still a chemical. While it maybe greatly beneficial for one purpose, we cannot ignore the fact that it may have some other effect that isn't all too good. This is where natural and ayurvedic solution are better off. They might be slower is showing results but you can be certain of the fact that the results are more reliable and with lesser side effects.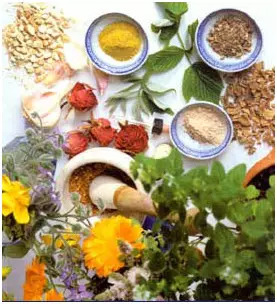 The most effective ayurvedic treatment for face:



1.  Milk :
An excellent natural cleanser suiting all skin types. Take 1-2 tbsp. of raw milk, and add to it a pinch of turmeric powder, dip a cotton ball and sweep it all over the face and leave it for 5 minutes. This cleanser removesall dirt from the skin, moisturizes the skin and gives it a nice glow.
2. Honey and lemon mask:
If your looking for an ayurvedic treatment for pigmentation on face then this is it! it includes anti-oxidant and moisturising properties that cleans and lightens the skin.Take 1 tablespoon of honey (preferably raw, organic honey), add 3-5 drops of fresh lemon juice and apply on the face, and let it rest for 10-15 minutes. Wash off with water and you will discover soft, glowing skin in no time.
3. Herbal pack :
Chickpea flour (besan) face pack for dull skin, it exfoliates dead cells, removes sun-tan, and is a very famous ayurvedic remedy for face. Take 1 tbsp. chick-pea flour in a bowl, add few drops of lemon juice, a pinch of turmeric powder and add rose water or raw milk to prepare a paste. Apply the pack to cleansed face, and let it rest for 10 minutes.Regular usage will get you a soft, smooth, glowing skin, and slowly, the blemishes on the skin will start fading too.
4. Drink lots of water:
at least 8-10 glasses keep the skin hydrated from within. You may even add a dash of honey and lemon to the water, consume only warm water, as cold water slows down the metabolic system, and impairs digestion of food and warm water helps in keeping the temperature of the digestive system optimum for digestion.
5. Take 6-8 hours of sleep:
every night and exercise regularly, it promotes blood circulation, flushing out toxins from the body,and keeps the body and skin healthy.
Inculcate the above Ayurveda face care tips in your daily life; you will notea tremendous change in just a few weeks.
Hope these ayurvedic beauty tips for face help you. Do leave us a comment and let us know!
Share on Facebook
Share on Pinterest