Whether you have long hair or short, curly or straight hair, every woman's dream is smooth, silky and healthy hair. While that's true, it's also quite true that not everyone is blessed with lustrous and beautiful locks. Some of us are born with hair that is dull, dry, and frizzy by nature. For others, who were lucky to be born with beautiful hair, sunlight, pollution, blow drying, artificial products, and chemical treatments end up making hair lifeless, shine-less, and brittle. And dry and unhealthy hair leads to premature and heavy hair fall.
If you have dry hair, you may have been trying to find out the best ways to treat dryness and restore its natural moisture. You must have tried all the products in the market from shampoos and conditions to serums and the more expensive treatments. Sometimes, it is not just about what you use on your hair but also about how your hair reacts to chemicals.
A good place to start is to look around in your kitchen where you can find some cost-effective as well as safe remedies. These will not only soothe your dry hair problems, but also bring back life into your locks. These organic hair care recipes can help in repairing hair damage, retain gloss and treat itchy scalp. If you are looking for the best organic hair treatments to get your hair that shines with health, we have just the thing for you!
Here are the best dry hair kitchen treatments you can try at home for soft, healthy and manageable hair.
1. Homemade Hot Oil Treatment
Hot oil treatment is known to be an excellent hair care remedy. If you want to make the most of it for your dry and fragile hair, opt for a homemade oil mixture.
Pour two tablespoons each of almond oil, olive oil, jojoba oil, and pure coconut oil into a medium-sized pot and warm it.
Don't overheat as it will end up damaging your scalp. Make sure it's lukewarm, not hot.
Massage hair with this oil mixture and wrap it up in a towel.
Unwrap after 30 minutes and wash with a mild shampoo.
Using this treatment once every seven days will give you softer, shinier, and healthier tresses.
2. Egg White And Water Mix
Egg white is another wonderful remedy for dry hair. It can induce enough moisture to the hair strands and make them easy-to-manage.
Separate the white section of an egg from its yellow part and place the white part in a small mixing bowl.
Add three tablespoons of water and blend well.
Apply all over your hair and wait for 30 minutes before washing.
You'll be surprised at the instant shine in your hair.
[Read:Homemade Conditioners For Dry Hair]
3. Egg, Honey, And Yogurt Hair Mask
Egg mixed with full-fat yogurt is another great hair mask that works wonders for the hair.
Beat two raw eggs in a medium-sized bowl.
Add one tablespoon of honey and two tablespoons of yogurt. You'll end up with a smooth creamy paste.
Apply this throughout your hair. Leave on for at least 20 minutes.
Wash with cold water.
Egg yolk is rich in fats and proteins and is also naturally moisturizing while the white contains the bacteria-eating enzymes which remove unwanted oils. It moisturizes dry and brittle hair. The protein content of yogurt will strengthen your hair strands from the roots and add extra shine, without removing its natural moisture.
4. Honey And Vegetable Oil Hair Mask
This mask is great for providing nourishment to dry hair.
Mix two tablespoons honey with two tablespoons vegetable oil to make a sticky paste.
Use it on your hair as a mask and wrap with a plastic shower cap.
After 15 minutes, remove the cap and shampoo.
The moisturizing property of honey will give you soft and super smooth tresses.
5. Rice Milk And Honey Hair Wash
Take a cup of rice milk and add two teaspoons of honey.
Blend them together with the help of a spoon.
Spread the mixture over your hair and allow it to sit for 10-15 minutes.
Rinse off.
This is an excellent way to get lustrous hair in minutes. You will also love the smell of your hair once it's dry.
6. Avocado And Banana Hair Mask
When it comes to sealing the natural moisture of the hair, the importance of avocado can never be ignored. Avocado balances the normal water content of hair and preserves it into the follicles. Banana can increase the elasticity of your hair strands and make them softer.
Take one ripe banana and two perfectly ripe avocados.
Reduce both of them to a pulp.
Use this thick paste on your hair as a mask and wash off after 20 minutes.
[Read:Best Serums For Dry Hair]
7. Mayonnaise Pack
For those who want to condition the hair to make it smooth and soft, mayonnaise could be the best ingredient to consider. Mayonnaise contains L-cysteine, a powerful antioxidant which provides strength, shine, and volume to your hair. It is very beneficial for dry and damaged hair.
Take half a cup of full-fat mayonnaise and whip it well.
Wet your hair and apply it along the length of your hair concentrating more on the damaged parts of your hair.
Cover up your hair with a shower cap and keep for 30 minutes.
Rinse with cold water and shampoo as usual.
If you want some instant remedy that does not need any preparation, go for a full-fat mayonnaise massage. This process is highly admired by hair stylists and can easily be done at home as well.
8. Beer Spray
Beer is known for its conditioning properties. It adds a healthy sheen to dry and dull hair and also provides volume. The vitamin B content in beer gives lustrous and soft hair.
Mix half a cup of light beer with two cups of water.
Shampoo your hair and rinse finally with the beer.
Do not wash again and allow your hair to dry naturally.
9. Vinegar Wash
Pour about one tbsp of vinegar as you wash your hair the next time you're in the shower. Rinse well and shampoo for super-soft and shiny hair!
10. Honey Hair Mask
We all know that honey is a natural humectant, which means that it attracts and locks in moisture. Make a hair mask with (a paste of) honey and hair oil, keep it on for about 20 minutes, rinse and wash it with shampoo, and say hello to fabulously supple hair.
You can also take two cups of warm water and mix one teaspoon of honey into it, and use it a hair rinse. This hair rinse provides intense moisturization to your dry and brittle hair.
[ Read: Simple Beauty Tips For Hair ]
11. Aloe Vera Mask
Here's what you do. Mix these ingredients, let them stay in your hair for half an hour and then wash off for glossy, shiny hair.
Yogurt – 3 tbsp
Aloe Vera – 4 tbsp
Oil – 2 tbsp
12. ACV
Half a cup of apple cider vinegar, when mixed with one cup of water and massaged into the hair, will moisturize it and make it lustrous to look at and silky to touch.
ACV has myriad benefits, can be used to treat zits, clarify the skin and even removing product build up from your hair. If you have tried from Mayo to Greek yogurt on your dry hair with no results, it is time you trusted ACV. In return, you will be gifted with soft, smooth and shiny hair that you are sure to fall in love with.
[ Read: Benefits Of Apple Cider Vinegar For Hair And Health ]
13.Baking Soda Pack
Baking soda removes impurities and excess product build up in your hair. It closes the hair cuticles as it is alkaline in nature. It is also used for absorbing oils secreted by your scalp, thus keeps hair moisturized.
In 1/2 cup of water, add one teaspoon of baking soda.
Dissolve it well and use it as a final rinse.
Alternative Methods
You can also add soda in your shampoo.
Make a smooth paste using less water and comb it through your hair, followed by a thorough rinse and wash.
Another way to use baking soda to treat dry hair is to substitute the water with an egg. Simply beat some baking soda into an egg and apply the mixture onto your hair and bid goodbye to dry hair woes.
If you thought baking soda dries up your hair, well it is just for the first few washes. Baking soda in fact when used regularly absorbs only the excess oil in your hair, works on dandruff and keeps you hair soft and luxurious.
14. Gram Flour Pack
This is one of the most effective tips for dry hair.
Take one cup of raw milk or coconut milk.
To this, add 2 -3 teaspoon of gram flour (besan).
Make a paste and apply it on your hair concentrating more on the tips.
Keep it for 15 minutes and wash your hair with a mild shampoo.
15. Essential Oils
One of the oldest and most suggested is the use of essential oils.
Mix equal amounts of coconut oil and almond oil.
To this, add half a teaspoon of castor oil.
Add a few drops of essential oils such as lavender oil or rosemary oil.
Warm this slightly and massage it into your scalp.
Wash your hair with a mild shampoo.
These hot oil massages replenish the moisture in your hair and also increase the blood circulation of the scalp. It helps in hair growth too.
16. Avocado And Coconut Pack
Avocado contains oils which resemble the natural oils of our skin. It contains minerals, proteins and vitamin A, D, E, K, and B which repair and replenish dry and damaged hair.
Mash the pulp of one ripe avocado.
To this add ½ cup of coconut milk.
Apply this pack on your hair and keep it for 15 minutes.
Rinse off with cool water and shampoo.
17. Banana Pack
Bananas are rich in potassium, which is a key ingredient required to keep your hair healthy and enhance their natural elasticity. For healthy hair, mash a banana and apply the paste on your hair (from root to tip) and leave it on for 15 minutes. Later, wash your hair with a good shampoo. This is an effective organic hair treatment for damaged hair.
You can also add half a cup of beaten yogurt.
[ Read: Benefits And Uses Of Banana For Health ]
18. Egg Yolk, Olive Oil And Vitamin E Mask
If you have dry and fragile hair, all you need to do is use egg yolk to moisturize it. For this treatment, you need to whip one cup of egg yolk (usually requires three eggs), one tablespoon of olive oil, and three drops of Vitamin E. This mixture has to be applied to clean, damp hair and then washed off after 10 minutes. You will have to use this treatment at least once in a week to get best results.
Add lemon juice to this mixture for added benefits of treating any scalp infections.
19. Olive Oil Massage
Massage about four tablespoons of olive oil on your scalp as well as hair and leave the oil for about 30 minutes. This can be washed off thoroughly using your normal shampoo. You can also use olive oil and leave it overnight to get additional conditioning and to prevent breakage.
[ Read: Benefits Of Olive Oil For Health ]
20. Amla Powder And Lime Juice
Mix one tablespoon each of amla powder and lemon juice together and apply it to your hair. This will provide a fuller look, and strengthen your hair from within. Massage the mixture from the roots to tips of your hair gently and leave it for two minutes before washing it off.
21. Strawberry Pack
Strawberry paste works effectively to leave your hair conditioned with a rich, glossy effect. For luscious hair, you need to mash eight berries with a tablespoon of mayonnaise and massage onto wet hair. Then, you must cover your hair with a shower cap and a warm towel on top. After 15 minutes, wash off the mixture from your hair with shampoo and conditioner.
22. Fenugreek Seeds Paste
To say goodbye to dandruff, soak two tablespoons of fenugreek seeds in water overnight. In the morning, grind the seeds into a fine paste and apply it on your scalp and leave it for 30 minutes. Later, wash your hair completely using your regular shampoo.
23. Bottle Gourd Juice Mask
Extract juice from bottle guard and apply it on your hair. After 30 minutes, make sure you wash it off thoroughly.
24. Lemon Juice Massage
Lemon juice works wonders on dry hair and scalp! Mix the juice of two lemons with water. Massage this gently on your scalp and hair. Leave for half an hour for it to work. Wash off with cold water.
Follow these simple dry hair care remedies and have some patience. In some time, the results you see will astound you! Besides these home remedies, there are many more organic treatments that can give you soft, silky, and healthy hair.
What To Remember?
Don't shampoo your hair too often. Save it from the natural oils getting stripped off.
Pity your hair! Give it a break from frequent perming, straightening, and blow drying.
Do not forget to drink plenty of water and eat healthy food to keep your body and hair healthy.
Do you use home treatments for your hair? Have they worked? Do share with us in the comments section.
The following two tabs change content below.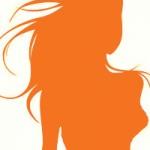 Latest posts by Nilankeeta Roy Chowdhury (see all)