Easy Holy Leaf Nail Art Tutorial
I am really in a Christmas mood…So here is one another tutorial for Christmas nail art.
Leaf nail art:
Things you will need for a design with gold leaf for nails:
Red nail paint.
Golden nail paint( I used NYX girls Buzz worthy)
Rhinestones.
Green nail paint
loose glitter.
Steps:
1. Paint your all nails red except ring finger. On your ring finger apply golden nail paint.
2. Now add 3 red rhinestones towards your cuticle as shown.(on ring finger)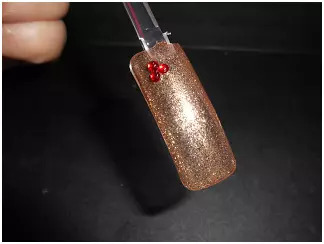 3. Make 3 lines with green colour as shown in the pic.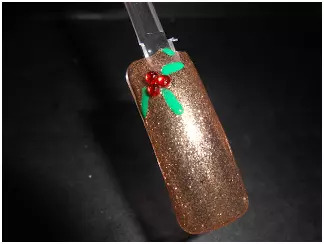 4. Now make leaves like pattern out of these lines.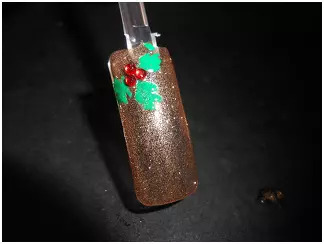 5. Add little details with black colour to the leaves as shown.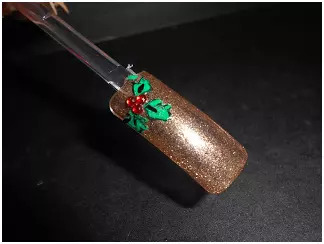 6. Add loose glitter on your other nails and apply top coat to your all nails and you are done.
On my nails: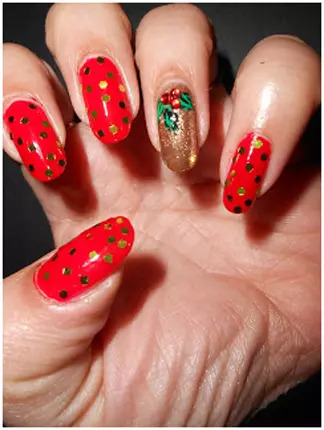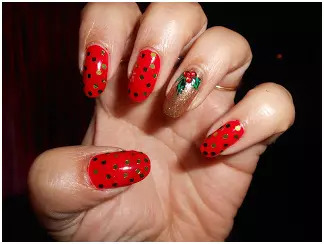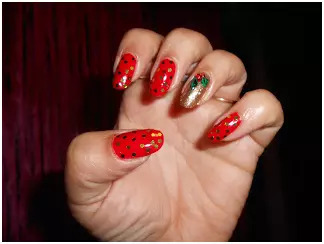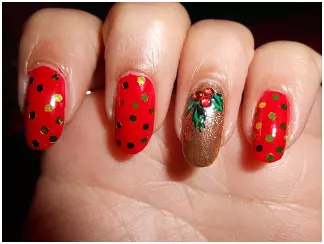 Hope you all like this! Aren't leaf nail designs simply a mood lifter?
if you try this easy nail art at home , upload your pic in the photo section of the Style Craze community,
Puja Malhotra
http://cutenailstudio.blogspot.in/
If You Enjoyed This Post, Sign Up For Newsletter
(And get your daily dose of Beauty & Wellness tips straight to your inbox)