The first advice that comes our way when we discuss our hair problems with our mothers and grandmothers is Henna. This is because henna has been used to counter hair problems for ages. Henna renders several benefits, foremost being maintaining the good hair health. But before getting into the benefits, lets take a brief look at the source, the history behind its usage and how it works.
Where is Henna Obtained From?
Henna was initially referred to the plant Lawsonia inermis. The name found its origin from the  local Arabic name for the plant "hinna". But these days the name also applies to the dye that is prepared from this plant for temporary colouring of skin, hair, nails and also fabrics. The colour is obtained from the leaf. Meaning the staining agent lawsone only brings out colour when it is released from the leaf. Lawsone is a burgundy coloured compound that has an affinity to bind with proteins.
History:
Henna has been used for a long time in history. Its history dates back to the bronze age. Yes, the bronze age! Since then it has been used to dye our skin, hair and even fabric. Women of the 19th century really loved henna  It was used even back then in celebration of a festival or an auspicious occasion. But one of its most popular uses was to dye the hair orange red!This was noted very long ago at the Indian court and then followed up even by the Roman court.  Since then with traditions that are ever evolving, even the styles have developed their  distinctive flavour.
Now that we a brief idea of how long henna has been around, its time to find out why?
Benefits of Henna for Hair:
Henna has natural properties that help it to correlate with proteins and thus repairs and seals the cuticles which aid hair growth. It also strengthens hair and prevents hair breakage along with adding shine and lustre to your mane.
It is a natural dye that also helps in preventing premature greying of hair. Henna is said to balance the pH level in the scalp that not only prevents hair fall but also helps in getting rid of common hair problems like itchy scalp and dandruff.
Henna has cooling and conditioning properties that soothes the scalp and helps in curing the dryness of hair by restoring the lost moisture. Applying henna helps in treating dry and brittle hair and turning them into sleek, shiny and soft tresses.
It also has a way of controlling dandruff problems.
 [ Read: Henna for Dandruff Treatment ]
How to Prepare Henna for Hair?
Henna is commonly applied as hair packs. So here are 3 packs to answer your questions on how to apply henna to hair.
Pack 1: For Colouring and Conditioning:
This hair pack can be used both for colouring as well as for conditioning purpose, the longer you leave it on, the deeper the colouring effect.
Ingredients:
Henna
Freshly brews black or green tea
Lemon juice
Procedure:
For this, henna powder is soaked overnight and applied to the hair on the next day.
To maximise the conditioning effect of this hair pack, instead of soaking the powder in water, soak in in freshly brewed and strained black or green tea.
To add lustre to your hair, mix a little lemon juice to this pack
If you're looking to further condition your hair, you can also add 1 beaten egg into the pack just before application.  If you don't like the smell of the egg, then you can add 2 tablespoons of fresh yogurt or 2 tablespoon of essential oil of your choice.
This pack can be applied every two weeks to add shine and helps in increasing hair growth as well as in increasing the volume and strength of the hair. Leaving you with the magical henna hair effect!
Pack 2: For Reducing Hair fall and Increasing Hair Growth:
Another way to use henna to promote healthy growth of hair is by using it with mustard oil.
Ingredients:
Procedure:
Boil around 250 ml of mustard oil with a handful of henna leaves till the leaves are burnt in the oil.
After the oil has cooled down, sieve it through a muslin cloth and store it.
Regular massage with this oil will lead to reduction in hair fall and increase in hair growth. This oil can be stored for a month.
Lemon juice or a teaspoon of fresh curd can also mixed with oil before massaging it to the scalp for better results.
[ Read: How To Use Protein Pack For Hair ]
Pack 3:  For Dandruff Prevention and Cure:
Henna also comes to rescue when we talk about the most common hair problems – dandruff and dry, itchy scalp. Regular usage of henna not only cures dandruff but also prevents it from coming back.
Ingredients:
Fenugreek seeds
Henna
Mustard oil
Procedure:
Soak a teaspoon full of fenugreek seeds overnight, grind it into a paste the next morning and mix this with the henna mustard oil mix.
Apply this mixture to hair and scalp and leave it for 30 minutes.
Wash and condition your hair as usual.
Regular application of this mixture will surely help you to get a healthier scalp and healthier hair.
A healthy mane is every girl's dream and to get shiny and lustrous locks, we tend to use a lot of products with chemicals that do more harm than good. So instead of using synthetic products, use Henna for hair. Go ahead and give your hair the much needed love.
The following two tabs change content below.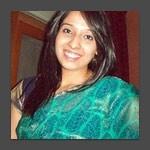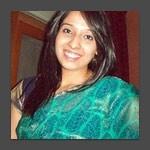 Latest posts by Aparajita Chattopadhyay (see all)