As Confucius said "Everything has its beauty but not everyone sees it", beauty is not just a visual experience, it is a characteristic that provides a perception to the eyes, ears, intellect and our moral sense.
Women have always been in the spotlight for their looks and beauty. Empires have risen and fallen; men have killed each other and have gone to extreme lengths to acquire a woman. Beauty should not be mistaken as plain pretty or physically attractive. Women should not be just beautiful, they should be equally smart. There are innumerable beautiful women in the world but not all are known to the rest of the world. Therefore today I list some of the world beautiful women based on existing and yesteryears celebrities.  These ladies have made the world go crazy with their aura and magic.
Most Beautiful Women In The World
Let us take a glimpse of the beautiful women in the world. Hope you will really find it interesting and take the inspiration.
1. Maharani Gayatri Devi:
Maharani Gayatri Devi is India's answer to Princess Diana. She was the queen of Sawai Mansingh, Maharaja of Jaipur, and Rajputana. She was born in the Royal family of Coochbehar district of Bengal. Even though she is no more, her ethereal beauty and sharp intellect had always charmed the world and is even today fondly remembered by the people of India. She was also a fashion icon of her time and Vogue listed the Princess of India in its top ten lists of the most beautiful women around the world.
2. Angelina Jolie:
Angelina Jolie is a 37 year old gorgeous lady and is one of the most successful ladies in Hollywood. She has the most irresistible lips in Hollywood and a body to die for. Her subtle and elegant looks can be attributed to her English, Czech and French ancestry.  She even works for the welfare of refuges tirelessly and has also adopted a couple of children. She can be counted among the most beautiful and sexy women with an equally beautiful heart.
[ Read: Angelina Jolie's Makeup, Beauty and Fitness Secrets ]
3. Aishwarya Rai:
This former Miss World, married to Abhishek Bachchan, has been voted several times as one of the world most beautiful woman and continues to. Her petal like lips, almond shaped eyes, a tight jawline and svelte figure can make anyone go weak on their knees.
[ Read: Aishwarya Rai Beauty And Fitness Secrets ]
4. Julia Roberts:
Julia Roberts is known as the star with Mona Lisa smile in Hollywood. Julia Roberts has been voted 11 times as the most beautiful woman in the world and is termed by critics as the most successful actress ever.
5. Kate Winslet:
The lady has a naturally beautiful face and has a sexiness and warmth of personality which exudes itself without even trying. This Oscar award winner continues to deliver hits after hits with every film.
[ Read: Kate Winslet Beauty Secrets ]
6. Kareena Kapoor:
Kareena Kapoor not just has a beautiful face but has an impeccable sense of style as well. Kareena Kapoor has graced box office with many hits and is the top most paid actress of Bollywood. The other attractive thing about her is her alluring smile and her flawless pristine complexion. She looks as fresh as she looked 12 years ago when she made her first screen appearance. Her beauty has certainly not faded with time.
7. Eva Mendes:
This American actress exudes confidence and sensuousness whenever she makes an appearance. Her tanned skin, perfect facial features and rightly placed beauty spot makes her one of the most desirable ladies of the world.
8. Jennifer Aniston:
Jennifer Aniston is the gorgeous lady from the series "FRIENDS" which gained her a number of awards. Currently she is 44 and is the perfect example of what it is called – "To age beautifully" and still possesses the best body in Hollywood.
[ Read: Jennifer Aniston Beauty and Fitness Secrets ]
9. Miranda Kerr:
Her fresh face with a beautiful smile makes her look like an angel (she is indeed a Victoria's Secret Angel). She has a clean and beautiful skin which looks very smooth and shiny.  Her blue-gray eyes look very expressive.
10. Katrina Kaif:
Despite being a non-Indian, this half British, half Indian has carved a niche for herself in Indian film industry. Katrina Kaif is one of the most beautiful faces of India and she even has a Barbie doll named after her as a tribute to her beauty.
[ Read: Katrina Kaif Beauty and Fitness Secrets ]
11. Mahnoor Baloch:
This Pakistani actress is inching towards 50 but still looks as fresh and beautiful as she looked when she started her career as a budding model in her early twenties.  She is well known in her country for her acting skills and is also working in a Hollywood movie "Two Mothers" presently.
12. Madeleine Stowe:
This actress in her early 50's is an eternal blend of beauty and grace and is still an eye candy for many men out there.  Currently starring in Victorian Grayson " Revenge for which she has also been nominated, she has also been chosen by the Empire Magazine as one of the 100 sexiest stars of all time in the film industry.
13. Sophia Vergara:
This Colombian beauty is a famous actress who has been nominated thrice for both Primetime Emmy Award and Golden Awards. She is an evergreen beauty.
14. Zooey Deschanel:
Here is another beautiful women in world who has an extremely cute face which can make any one go crazy. Her little out of shape nose does not alter her beauty but adds charm to her lively face. Her beautiful blonde hair complete her oh so gorgeous looks.
15. Beyonce:
This stunning dusky beauty is proud holder of 6 Grammy Awards, 12 MTV Video Music Awards and a Millennium Award for her successful music albums. Apart from her sweet voice, Beyonce has also wooed the world with her intriguing and radiant beauty. Her healthy and vibrant curls, almond shaped eyes, oval face, curvaceous body and tanned skin make her every man's desire.
16. Mehwish Hayat:
Mehwish Hayat is a renowned Pakistani singer, model and actress and was voted 9th sexiest Asian women by a UK magazine for 2 consecutive years. In fact she is the only Pakistani woman to feature in this list.
17. Hema Malini:
Hema Malini is one of those few beauties whose beauty has not waned with time. Her beauty is just like wine, turning better with age. She continues to be a dream girl for eternity and we still love her whenever she appears on screen. She is an epitome of beauty and elegance and even at 60 she looks divine.
[ Read: Hema Malini Beauty Secrets ]
18. Saba Qamar:
Saba Qamar is a popular Pakistani model, actress and a host. This beauty has flawless facial features, a tall and slender physique and a very beautiful face.
19. Brigit Bardot:
Brigit is a former French actress model and a singer. She was a known beauty and a sex symbol of her time. She looked drop dead gorgeous and has been often featured in the most beautiful women of all time lists. She was also an animal right activist who donated more than $140,000 over two years for mass sterilization and for adoption program for stray dogs.
20. Emmanuel Sophie Anne Chiriquí:
This 34 year old film and television actress is best known for her role in the movie "You don't Mess with the Zohan" and topped askmen.com as the most desirable woman of 2010. Her beauty lies in her million dollar smile which can light up even a dark room.
21. Madhubala:
Madhubala has always been voted as the most beautiful Indian actress and I couldn't agree more.  We truly run out of words when it comes to describe her beauty.  Her Mona Lisa smile lights up our television set even today whenever we watch re reruns of her movies.
22. Giorgia Palmas:
This Italian Beauty was the runner up in 2000 Miss World race and went on to become an Italian Television personality. This beautiful lady has a face of an angel with perfect chiselled features and an amazing body. This lady is surely an eye candy for men and some women too.
23. Kate Upton:
This 21 year old American model earned fame with an appearance on Sports Illustrated magazine in 2011 where she was named Rookie of the year and was announced next year as the cover model of the same magazine. This young "Aphrodite" with a divine beauty, beautiful blonde locks and cute features has a long future ahead of her with a huge male fan following.
24. Queen Raina:
Queen Raina is the Queen of Jordon who has used her political position for a good cause, for the advancement of children's education. She is certainly one of the most beautiful princess of our time.
25. Katy Perry:
She might be infamous for all the wackiest things she has done till now, but there is no denying that Katy Perry is undoubtedly a beautiful lady. Her dark hair, expressive eyes, perfect curves and porcelain complexion makes a one of the most desirable ladies of all time.
[ Read: Katy Perry Without Makeup ]
26. Madhuri Dixit:
Even in her late 40s, Madhuri Dixit is still an epitome of elegance and charm which can turn even the gloomiest of days to a brightest one. She ruled the Box office for more than a decade and is still ruling the hearts of millions of men all across the globe. She is a perfect example of ageing gracefully.
[ Read: Shocking Secrets Behind the Beauty of Madhuri Dixit ]
27. Rekha:
Beauty is a very small word to describe Rekha, she is an eternally gorgeous woman and her beauty transcends the bounds of time and with each passing year she is turning more and more beautiful.
28. Mehreen Raheel:
This beautiful lady is a celebrated Pakistani actress and model and a charmer in truest sense. Her classical beauty can allure any one. She can carry off anything easily, be it a gown or a salwar kameez.
29. Megan Fox:
Megan fox, often compared to Angeline Jolie for looks and voluptuous body is considered the most beautiful woman in Hollywood and rightly so. Her sharp features oval face, chiselled nose, beautiful lips makes her indeed one of the most beautiful faces of all times.
30. Isla Fisher:
Isla Fisher is a Hollywood actress and one of the most stunning ladies with a beautiful face.
31. Penelope Cruz:
This beautiful lady has exotic Spanish looks combined with an adorable Spanish accent. She is a perfect blend of cuteness combined with perfect sex appeal. A naturally beautiful woman with great attributes and shines in many diverse films, blockbusters or independent films. Her confident approach mixed with her humble European nature makes her a very alluring woman.
32. Sushmita Sen:
Former model and beauty pageant holder, Sushmita Sen was crowned Miss Universe in 1994. She is one of the most stylish and glamorous lady in the Bollywood and carries herself with the right panache.  Her stunning height, hourglass figure and a million dollar smile can make any heart skip a beat.
33. Natalie Portman:
Not only can Natalie be counted among the good looking  women, she has impressive acting talent. Her role in "Black Swan" is a treat to the eyes. She has a radiant, flawless and amazing skin and a complete down to earth personality which makes her sensuality bewilder you.
34. Monica Belluci:
Monica Belluci is another breathtakingly beautiful woman and is getting more radiant as she is ageing.  Her womanly physique and super awesome facial features make her an evergreen entry for most beautiful people's list and will continue to do so for many more years to come.
35. Madonna:
This "Material Girl" star has a body that would put even a 30 year old to shame. This 53 year old star is a style icon even today and remains in news whether it's for launching a clothing line or dating young men.  Age is just a number for this lady.
36. Scarlett Johansson:
Scarlett Johansson is a successful Hollywood actress and is blessed with a divine and breathtakingly gorgeous looks. No one can carry red lipstick as beautifully as she does and her wonderful lips do full justice to it. She even possesses a curvaceous body and drool worthy eyes and Esquire magazine has named her the sexiest woman alive.
[ Read: Scarlett Johansson Beauty Secrets ]
37. Drew Barrymore:
Drew Barrymore is an American actress, film director, screen writer and a former model. She is a charming, free spirited and talented 38 year old women and has come a long way since her first breakthrough film. Drew Barrymore's beautiful face has always made her stand out. She has a natural, intelligent and radiant personality which attracts people.
38. Jennifer Lawrence:
Jennifer Lawrence is an American actress and is best known for her award winning performance in Silver Linings Playbook. She has been listed in the world top beautiful women list conducted by People's magazine.
39. Cameron Diaz:
Cameron Diaz is a well-known American actress and has become a popular name after the success of her movie "The Mask". Cameron looks amazingly gorgeous with her deep sea green eyes and a perfect smile. She is even famed to have one of the most perfect legs in Hollywood. She is currently 40 but is still one of the hottest women around.
40. Cheryl Cole:
Cheryl Cole's USP is her magnetic smile, she smiles with her eyes. Her high cheekbones, large eyes and slender chins make her truly a beautiful face.
41. Nicole Kidman:
This 45 year old Hollywood actress has a beautiful face and her beauty does not seem to decrease with age. Her face is not just beautiful but has a charm of intelligence. She has perfect facial feature, a small nose, perfect lips and gleaming eyes.
42. Gwyneth Paltrow:
Gwyneth Paltrow has been declared the most beautiful woman of 2013 by the People's magazine and we couldn't agree less.  This 40 year old actress and is turning more and more beautiful with age.
43. Chitrangada Singh:
Best known for her role in "Hazaaro Khawishe Aisi", this dusky beauty has an uncanny resemblance to Smita Patel. She is truly one of the most ethereally beautiful faces of Indian cinema presently.
44. Kim Kardashian:
Kim Kardashian is a reality TV star and looks ever so beautiful and flawlessly groomed whenever she makes a public appearance. She has always been included in the best dressed women list and was given the title of the hottest woman by ZOO magazine.
[ Read: Cute Chinese Girls – Top 30 ]
45. Kristen Dalton:
Kristen Dalton is an acclaimed beauty and was crowned Miss USA in the year 2009. She is a beautiful girl with blonde hair and blue eyes which makes her an eye candy. She is currently working as a public advocate with the Children's International.
46. Rosario Dawson:
Rosario Dawson beauty lies in her great aura and attributes and more than anything else, her confidence which is incredibly alluring. All her movies exude skill, intelligence, beauty and are regarded highly in the Hollywood. She looks amazingly stunning in "The Pussycats".
47. Halle Berry:
Halle Berry is inching towards 40 and is more beautiful now than she ever was. She has recently given birth to a baby which has added an extra glow to her face.
48. Jennifer Lopez:
This Latin beauty is a multi-talented woman who is an actress, stylist and even a singer. This hard working lady exudes beauty even in her 40s. She is also one of the few Hollywood actresses who has not succumbed to plastic surgery and still looks amazingly beautiful.
49. Jessica Alba:
From her very first movie Dark Angels to her latest film, Jessica Alba has been amazing and there is no denying that. She has amazing facial features and a stunning figure which can make any woman envy her.
50. Kate Middleton:
This Duchess of Cambridge is one of the naturally beautiful women in the UK. She is an epitome of poise, elegance and herself with modesty and effortlessly. She has always grabbed the attention with her sense of fashion. She is mostly seen in bare or natural makeup and still manages to WOW the crowd wherever she goes.
This is the list of 50 most beautiful women in the world. Hope this post really amazed you with their beauty & looks!
Recommended Articles
The following two tabs change content below.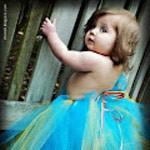 Latest posts by Arshi Ahmed (see all)