You must have tried different types of diet and exercises to lose weight, but didn't get any positive results. You don't feel like looking at the mirror, since there is no improvement. Have you ever asked yourself why all your efforts are going in vain? The answer is simple – your efforts lack direction. Losing weight is always done in a planned way; there is a charted path and it can't be done haphazardly. The fact that you have to starve to lose weight is nothing but a myth. Dieticians today suggest eating healthy to lose weight. The permutation and combination of foods and the balance of nutrients play an important role if you want to lose weight without affecting your general health.
Obesity is one of the most common and prevalent issues faced by many people across the world, especially in India. Dieting when done correctly can be considered as a healthy option to lose weight. The best way to tackle obesity is to devise a simple diet chart and strictly follow it without fail.
Indian cuisine is rich in vitamins, minerals and nutrients. But it is also well known for its richness and fat content. It is important to eat a balanced diet comprising of food items from the four food groups, namely, grains and legumes, fruits and vegetables, milk and dairy products and eggs and meat. Healthy lifestyle is the best defense against obesity and various other health-related problems. But the traditional diet plans from across the world make it impossible for our pallet to stick to it!
12 Super Foods For Weight Loss:
Some foods are meant to burn calories, you should incorporate them in your diet to lose weight fast.
1. Grape Tomatoes:
These pint sized tomatoes only add 30 calories to your body. You can have it as a snack or use it in salads. Pop them into your mouth sit back and relax.
2. Whole Grain Sandwich Thins:
What is best about whole grain sandwich thins? You get two same slices of sandwich thins with less calorie count than a slice of bread that has 100 calories. You can use the versatile whole grain thins to make turkey and chicken sandwich. You can also use peanut butter and low-fat cream cheese and use it as a bagel substitute.
3. Salsa:
This yummy dip will give you company throughout your endeavor to lose weight. You can use it as a dip for crunchy vegetables or as a sandwich filling. It is a great substitute for mayonnaise, butter, cheese and other fattening toppings. Salsa has only 20 calories per quarter cup, that is negligible compared to mayonnaise and butter that you use daily.
4. Popcorn:
Snack on plain popcorn rather than burgers. You can make popcorn at home in your microwave and it will be ready within minutes. You can spice it with hot sauce, chili powder and cumin.
5. Water Chestnuts:
Want to add a crunch to your salads? Use water chestnuts. Water chestnuts have fewer calories and are low in sodium too. You can add it to stir fries, chicken and tuna salad to make it different. Those who love potato chips but can't have it now can opt for these healthy water chestnuts.
6. Grapefruit:
Grapefruit is refreshing, hydrating and sweet. One large grapefruit contains only 120 calories and it keeps your stomach full for a longer time.
7. Egg Whites:
This high protein and low calorie egg whites are a great breakfast option. Just sauté egg whites with vegetables like spinach and tomatoes and top it with salsa. Egg whites contain only 17 calories, which is negligible compared to other foods.
8. Naturally Flavored Seltzer:
Since you can't have carbonated drinks because it adds calories and has no nutritive value, you can choose naturally flavored seltzer. It is a calorie free beverage and great for those who wants to lose weight really fast. Seltzer has fizzes like soda and comes in many flavours like green apple, cherry, pomegranate, vanilla and white chocolate. You can add some frozen fruit cubes made from pure fruit juice to add a kick.
9. Cucumber:
You must be having hunger pangs frequently! Just have an entire cucumber to satiate your hunger. Slice them into chips and spice it up with pepper, rock salt and a dash of lemon. It is low calorie and prevents fluid retention. Since it is high on water content and has low sodium content, it is great for health.
10. Hot Sauce:
You must have spicy and oily food is not good for health and must be avoided. However, recent research states, that hot sauce keeps your stomach full for a longer time and changes the pattern of metabolism. So add hot sauce to your low calorie dishes for the spicy kick. Who said healthy and low calorie food is not yummy!
11. Shrimps:
Good news! Your favorite sea food is also low calorie. Each shrimp has 8 calories and it is an excellent source of lean protein. So you can have your shrimp mock tail at your heart's content. You can also sauté your favourite veggies like mushroom and bell peppers and shrimp for lunch or dinner. Both vegetables and fruits keep your stomach full for a long time.
12. Cherries:
You must be missing cakes and pastries? This sugar craving is very normal. So how do you curb it? By simply having cherries! Yes you can have cherries straight from the freezer bag. Cherries have only 110 calories and since it is frozen it takes time to eat. Frozen cherries keep your stomach full for a longer time.
Few Popular Diet Plans To Lose Weight:
Here is a list of three popular diet plans; you can have your pick. You have to understand which the best for your body is. If you are following any of these plans, be strict with yourself and don't skip any steps otherwise no diet plan will work properly, and you will not see any positive results.
a. South Beach Diet
This is the most popular diet followed globally for effective weight loss. This diet is prescribed by doctors and it is tried and tested by many, so it is absolutely safe to follow this diet.
South Beach Diet comprises of three phases:
Eliminates cravings and ensures weight loss in just 14 days.
Eat a variety of delicious low calorie food to reach your target
You can maintain this weight loss throughout your life.
What is unique about South Beach Diet is it doesn't demand cutting of all carbs and fats to lose weight. This diet plan emphasizes on high fiber foods to curb cravings and keep the extra pounds at bay lifelong. This plan is very flexible and you can follow it as long as you want. New mobile apps have made this south beach diet plan more accessible and popular. This South Beach is good for heart patients since it helps to lose weight.
In the first phase you refrain from carbohydrate rich foods like rice and pasta. In the second phase, you can include carbohydrate rich foods and then move onto the third phase to attain your goal.
During the first phase, you have to eat a protein rich diet. You can use fats like extra virgin olive oil, canola oil and avocado. Vegetables with low glycemic index like broccoli, tomato, spinach and brinjal. Foods that are off-limits during the first phase are fruits and fruit juice, alcohol, starchy foods and dairy products.
In the second phase, you need to include high fiber fruits like apples, whole grain bread and rice, whole wheat pasta and sweet potatoes. The weight loss might decrease to 1-2 pounds.
The third phase is meant to maintain the weight you have lost in the last two stages. By now you now what are the best food choice. If you tend to overindulge yourself then you have to start the diet program all over again.
South Beach Diet is practical and not complicated. All the foods mentioned are readily available. You don't have to do calorie counting.
b. Atkins Diet:
Do you think you can lose weight by just cutting on carbs? The answer is yes. The theory behind Atkins Diet Plan is when you cut on your carbs intake the body uses the fat stored in your body as a fuel. As a result you will lose weight and your body will produce ketones that you can use to produce energy. However, Atkins plan is not recommended for those who have kidney problems.
The first part of the plan is called Induction Phase. During this phase you are only allowed to eat 20 grams of carbohydrates from vegetables. You should have red meat, poultry, eggs, butter and vegetable oils in moderate amounts.
Foods that are banned during the induction phase are: pasta, bread, grains, fruit, starchy vegetables, nuts, seeds, and legumes like beans, dairy products other than butter, cream and cheese. Also stay away from caffeine and alcohol.
The second phase of the Atkins diet plan is termed the ongoing weight loss stage. This stage is less strict that the first one, since, now you can include low starch vegetables, seeds, nuts, legumes, berries and other fruits and whole grains. You can try low carb alcohol once in a while. Include carbs according to your body's need.
The revised version of Atkins diet as presented in the website and the book New Atkins for a New You lays special emphasis on selecting the right food and healthy fats.
Limitations of the diet are:
Atkins diet plan is not very flexible because you need to bring drastic changes in the menu.
You have to pay attention to the calories you take.
Omitting dairy products is not a good idea either. Since you are missing out on fiber, calcium, magnesium and potassium.
Your breathe has an unusual odour due to ketones produced in the body. Some people also have headaches and feel irritable easily.
Atkins plan is more restrictive than south beach diet. You have to skip your favourite foods to attain your target.
Despite all the limitations, one can say Atkins diet is a revolutionary plan for weight loss. Vegetarians can also follow this Atkins plan. Only they have to substitute animal with plant proteins. Half an hour exercise is must according to Atkins diet if you want to lose weight fast.
c. Paleo Diet:
The theory behind Paleo diet is "eat like a caveman to shed pounds." The high protein and high fiber diet allows you to lose weight without cutting back on calories. Paleo or Stone Age Diet also helps to keep diabetes, coronary disease and cancer at bay. So to go the paleo way you need to have lean meats, fish, fruits, vegetables and healthy fats. You can also include legumes, nuts, seeds and peanuts.
Foods to avoid:
All processed foods
Refined oils like canola
Refined Sugar
Potatoes
Dairy
Salt
Limitations of the diet are:
It is very difficult for vegetarians to follow this diet since the emphasis is on lean meats. Also dairy products are totally absent from the paleo diet so you miss out on important nutrients like calcium, magnesium and potassium. No amount of vegetables can fill the missing gap of lean meats, so vegans will fall short of proteins.This diet plan is not budget friendly either.
If you can sideline the limitations, you will find there are many positive sides of paleo diet. It is a low sodium diet plan also you don't need to do calorie counting. Extra exercise is not needed while following a paleo diet but it is advisable to exercise. Paleo diet has become very popular and it is easy to lose weight fast with paleo diet.
These diet are followed globally, you can adjust your diet according to the availability of food items. Tropical climate also influences the food preferences to a great extent. Here is an Indian diet to lose weight that will certainly work if followed religiously.
Indian Diet Chart for Weight Loss:
While designing the Indian counterpart to various diet charts available, care should be taken to include food from various food groups. Eating a balanced diet is a vital component of a healthy lifestyle. Not only it helps in maintaining an ideal weight, but also provides your body with necessary resistance against a number of health problems. The Indian diet chart for weight loss should include six meals a day. Here is a sample Indian diet chart for any given day.
[ Read: Healthy Indian Food ]
Sample Diet Chart For Weight Loss:
Breakfast

Omelette of 2 eggs, multigrain toast with low fat cheese and black coffee.

2-3 idlis with sambhar.

Morning Snack

1 cup fresh yoghurt (dahi), ½ an apple, a handful of almonds or walnuts.

Lunch

2 rotis (without oil or ghee), 1 plate rice, 1 cup dal, ½ cup vegetable or chicken curry and 1 bowl salad.

1 cup cooked rice (without starch) with ½ cup vegetable curry.

Afternoon Snack

1 cup moong bean sprouts, 15 peanuts with salt pepper and lemon to taste.

1 cup yoghurt with cut fruits.

1 apple.

Cucumber or carrot slices.

Dinner

1 roti ( without oil or ghee), ½ cup vegetable curry, 1 cup dal and 1 bowl of salad.

1 cup rice (without starch),1 cup of dal and 1 bowl of salad· 1 cup of chicken curry, ½ cup of boiled rice ( without starch), 2 rotis (without oil or ghee) and 1 bowl of salad.

Evening Snack

1 glass milk.

Lime juice·

Watermelon or any other fruit.
 10 Rules of Indian Diet Chart for Weight Loss:
Being disciplined is extremely important while following any dietary program. There is no scope for emotional eating and overindulgence. Here are 10 simple rules for an Indian diet plan for weight loss that you can follow.
[ Read: 1200 Calorie Diabetic Diet ]
1. Increase the Consumption of Fruits and Vegetables:
At least 5 portions of fruits and vegetables should be eaten each day. Fruits are extremely beneficial when taken on an empty stomach. Therefore, starting your day with a fruit is a healthy option. Do not take fruits immediately after any meal.
2. Limit the Intake of Stimulants:
Limit the intake of stimulants such as caffeine, alcohol and refined sugar. Caffeine is harmful when taken on an empty stomach; therefore, bed tea or coffee should be avoided. It is advisable to take tea or coffee with meals.
3. Do not Skip Breakfast:
Breakfast is the most important meal of the day. In fact, it is recommended to have something for breakfast that generates energy slowly, such as a bowl of porridge or a cup of low fat yoghurt (dahi).
4. Drink Plenty of Water:
Water aids in proper digestion and also acts as a detoxifying agent. Hence, it is recommended to drink at least 8 glasses of water every day. Moreover, drinking plenty of water keeps your skin healthy.
Water is a zero calorie drink and it is low on sodium. It also helps to flush out the toxic buildup inside the body, excess water weight and it jump starts metabolism. If you find plain water boring then you can have nimbu pani or tender coconut water which will also help to restore the electrolyte balance in the body.
5. Smaller Gaps between the Meals:
Avoid taking long gaps between the meals because the food that you eat gets converted into fat instead of being used for energy. It is not recommended to have a gap of more than 3 hours in between your meals.
6. Do not starve:
Allowing your body to starve is not a healthy option as it has its own adverse effects. Hence, eat properly to fulfill your nutritional needs.
7. Have your Last Meal Early:
You should have the last meal at least two hours before going to bed.
8. Restrict your Calorie Intake:
Keeping a watch on your caloric intake is extremely crucial in any diet plan. Calorie dense food like fried food, sweets and pastries should be avoided.
9. Remove Fat from your Food:
All visible fat should be removed from food before cooking. Processed meat like sausages and burgers should be avoided as they contain high calories.
10. Eat Healthy Snacks:
Replace the processed or fried foods with healthy snacks such as fresh or dried fruits, low fat yoghurts, whole grain cereals and rice cakes.
[ Read: GM Diet Plan For Weight Loss ]
The Three Step Plan for Faster Weight Loss:

You should have iron will power to follow a weight loss regime entirely. Most of the times you will feel hungry but if you give in to hunger and temptation the diet plan will not work. So you can follow the three steps to lose weight. This method is tested and efficient.
The first step tells you to kill your appetite. If you suppress your appetite you will lose weight naturally and will also remain healthy at the same time. So how do you lose weight with this fast weight loss plan?
The first step is eliminate sugar and starches from your diet entirely. Since the starchy foods trigger insulin secretion and insulin leads to fat storage in the body.
Also cutting down of starchy foods which directly help to control insulin secretion, help the kidney to flush out extra sodium and water that cause bloating and also cuts down extra water weight.
Instead of starchy vegetables you can have omega 3 rich eggs, fish and seafood like salmon, trout, shrimps and lobsters. You can also have beef, chicken, bacon, pork and lamb.You should have 20-50 grams of protein daily. Regular intake of protein improves metabolism and keeps your hunger satiated for a long time.
Never feel guilty to load your plate with healthy low carb vegetables like broccoli, cauliflower, spinach, kale, cabbage, Brussels sprouts, lettuce, Swiss chard and celery. You can have it as salads, stews, grilled or slightly steamed with low calorie dips.
You can easily have 20-50 grams of low carb veggies, it is high in fiber, vitamins and minerals that are essential for healthy body. You can have moderate amounts of butter, lard, tallow and coconut oil in your diet as per your taste.
You can exercise along with the diet to ensure faster weight loss. Forget all the old methods of crash diets and starving to lose weight.
Remember to follow a safe and healthy method to lose weight. Stay active and stay natural is the new mantra to lose weight effectively.
By following the above rules, you can achieve weight loss for sure. So when are you planning to start this amazing Indian weight loss diet plan? Don't forget to share your experience with us in the comments section below. Stay fit, stay healthy!
Recommended Articles:
The following two tabs change content below.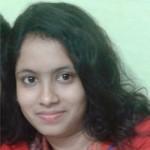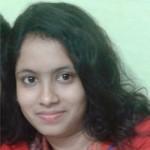 Hi, nothing turns me as much as health and fitness does. I believe that the ingredients you find in your pantry are the best medicine that you can get. I mostly like writing based on my experiences though I am not an expert related to any area. I like to give the best of the ideas. I am a pet lover too.