Top 48 High Protein Rich Foods You Should Include In Your Diet
Say protein, and all you see in your mind is the image of a muscle. Which is what it is all about. Protein helps build muscle health. But are you taking enough of it? And what are the best protein rich foods you need to take to get enough of it?
That is what we'll discuss here. Keep reading.
What Is Protein?
Simply put, protein is a macronutrient required for building muscle mass. Chemically, protein is composed of amino acids.
When protein is broken down in the body, it fuels the muscle mass and contributes to metabolism. It also enhances immunity.
Which is why it is important.
Alright. But which foods are good sources of protein? That is where we are heading to right now.
Top 48 Protein Rich Foods
Check out our top 48 high protein foods to put on your grocery list!
High-Protein Eggs And Dairy
Let us quickly look at the top dairy products high in protein.
1. Peanut Butter
Serving size – 258 grams
Protein – 65 grams
DV% – 129%
Two spoons of peanut butter, and you are set for the day with 8 grams of protein. The traditional toast can be flavored with this all-time favorite. You can also add peanut butter to protein shakes or smoothies. Either way, it's a tasty vegetarian option to consume plenty of proteins. Consumption of peanut butter was also found to reduce the risk of type 2 diabetes (1).
How To Include In Your Diet
Did you know that most fruits taste delicious with peanut butter? Yes – add a helping of peanut butter to the bowl of fruit that you have every evening. And if you don't have a bowl of fruit every evening, start doing so. It's healthy.
2. Swiss Cheese
Serving size – 132 grams
Protein – 36 grams
DV% – 71%
Swiss cheese also contains other nutrients that can benefit your bones, eyes, and the immune system. Also, it is low in potassium – and hence, kidney patients can enjoy this cheese.
How To Include In Your Diet
You can simply add a slice of Swiss cheese to your bowl of soup or a sandwich.
3. Cottage Cheese
Serving size – 226 grams
Protein – 28 grams
DV% –  56%
Each half cup of cottage cheese contains 13 gm of proteins. It is a great, inexpensive, and healthy food item. In addition to providing protein for muscles, cottage cheese contains calcium for good bones. You can combine it with vegetables or fruit to make a great dish. Other forms of cheese also have good amounts of protein. It is best taken in its low-fat version. Also, cottage cheese is as satiating as eggs – and could be a good option for weight loss (2).
How To Include In Your Diet
You can relish cottage cheese in so many ways. Add it to your toast. Or to your fruit or vegetable salad. You can even enjoy it on its own.
4. Egg Whites
Serving size – 243 grams
Protein – 26 grams
DV% – 53%
Eggs are an excellent source of protein, particularly egg whites. Egg whites are low in cholesterol and high in protein. Egg whites are also low in fat, which makes them the perfect food for a healthy and nutritious breakfast. One cup of egg whites contains 26 grams of protein. This will also provide you with energy and essential amino acids. Adults are advised to eat one egg daily. And as per studies, egg white protein supplementation can increase resistance muscle strength – especially in females (3).
How To Include In Your Diet
You can make egg whites a part of your salad.
5. Tofu
Serving size – 126 grams
Protein – 20 grams
DV% – 40%
Tofu is a great alternative to meat and is used in a variety of Indian dishes. Apart from proteins, tofu is also rich in magnesium, iron, and other essential nutrients. Like other soy foods, tofu reduces heart diseases by lowering bad cholesterol and promoting good cholesterol.
How To Include In Your Diet
The best thing about tofu is it takes on the flavor of the foods you cook it with. So, you can replace beef or chicken with tofu in a stir-fry.
6. Greek Yogurt
Serving size – 150 grams
Protein – 11 grams
DV% – 22%
Apart from protein, Greek yogurt also contains calcium and vitamin B12. Talking about calcium, your body cannot produce the mineral on its own. Hence, you need to take it externally. Calcium is great for the bones. And vitamin B12 is required for the formation of red blood cells and brain functioning. According to ongoing studies, Greek yogurt could also have a favorable effect on the gut bacteria (4).
How To Include In Your Diet
Simply have Greek yogurt at the end of your meal.
7. Soy Milk
Serving size – 243 grams
Protein – 8 grams
DV% – 16%
Soy milk is another great option for vegetarians to get a good dose of proteins. Adding this super drink to your diet will provide you with the recommended daily allowance of protein needed by an individual. Studies also show that the intake of soy milk can reduce the risk of osteoporosis (5).
How To Include In Your Diet
Add soy milk to your breakfast cereal.
High-Protein Meat
These best protein sources pack a major protein punch.
8. Steak (Or Ground Beef)
Serving size – 214 grams
Protein – 49 grams
DV% – 99%
Steak is especially rich in amino acids. These acids help prevent numerous muscle-wasting diseases. Simply put, they protect and build your muscles. Amino acids can also reduce blood pressure and strengthen the connective tissues (6).
A serving of ground beef (85 grams) contains about 23 grams of protein, which is 45% of the daily value.
How To Include In Your Diet
Simply include cut steak pieces in your salad. You can also go for beef stock soup.  
9. Pork Chops
Serving size – 145 grams (1 chop)
Protein – 39 grams
DV% – 77%
Pork chops are excellent sources of zinc as well. This mineral is essential for performing numerous reactions in your body. And the deficiency of zinc can lead to night blindness and a weakened immune system.
How To Include In Your Diet
You can serve pork chops with salad or cooked vegetables. You can also braise them with mushroom sauce and eat with brown rice.
10. Turkey Breast
Serving size – 111 grams
Protein – 27 grams
DV% – 55%
Apart from being one of the top protein rich foods, turkey breast can also make you feel full for long periods. The breast of turkey has less fat and calories than most other cuts of meat. And it contains selenium, which can help prevent a range of cancers.
How To Include In Your Diet
Keep in mind to avoid processed turkey. You can opt for fresh, lean, organic turkey. And just like that of chicken, you can include turkey breast in your evening meal.
11. Chicken Breast
Serving size – 71 grams
Protein – 16 grams
DV% – 33%
Intake of poultry has numerous benefits for people of all age groups and conditions. It is especially beneficial for individuals who have a higher protein and calorie need (7).
How To Include In Your Diet
You can divide your plate evenly between whole grains, fruit, vegetables, and chicken breast – for your evening meal.
High-Protein Seafood
Below is a list of protein foods that falls under seafood category.
12. Halibut
Serving size – 204 grams
Protein – 42 grams
DV% – 85%
Oily fish like halibut are rich in omega-3 fatty acids, which are known to reduce the risk of heart disease and lower cholesterol levels. Halibut is also low in saturated fat, the unhealthy kind of fat.
How To Include In Your Diet
Enjoy the fish baked or grilled and not fried. You can go for low-salt and low-fat seasonings like lemon, herbs, and spices.
13. Sardines
Serving size – 149 grams (canned and drained)
Protein – 37 grams
DV% – 73%
The omega-3 fatty acids in sardines reduce the risk of inflammation and cardiovascular disease. Other important nutrients sardines are rich in are selenium (to prevent oxidative damage to the body) and vitamin B12 (for nerve function and brain health). Sardines also have vitamin D that facilitates bone health.
How To Include In Your Diet
Simply add chopped sardines to your salad.
14. Pacific Cod Fish
Serving size – 116 grams
Protein – 21 grams
DV% – 42%
The upside about cod, apart from being a superb source of protein, is that it contains very less fat. And more of the heart-healthy mono and polyunsaturated fats. The vitamins D and B12 regulate bone health and improve nerve functioning respectively.
How To Include In Your Diet
Cook cod right on top of fresh green beans along with a flavorful sauce for a delicious treat.
15. Anchovies
Serving size – 85 grams
Protein – 17 grams
DV% – 35%
In addition to protein, anchovies are also rich in magnesium, calcium, and phosphorus – all of which are imperative to bone development and maintenance. Calcium also supports cardiovascular functioning. It stimulates the blood vessels in the heart, while magnesium makes them relax. The two, in unison, maintain heart health and blood pressure.
How To Include In Your Diet
Anchovies are usually purchased in cans – and though canned anchovies are not nutritionally deficient, they contain excess sodium that can be harmful. Hence, choose fresh anchovies. You can add sautéed and grilled anchovies to pasta and tomato sauce.
16. Octopus
Serving size – 85 grams
Protein – 13 grams
DV% – 25%
Like all seafood, the octopus is lean and low in calories. One downside is cholesterol – it is high in it. So, practice moderation. Otherwise, it is naturally rich in iron – the mineral required for the transport of oxygen to different parts of the body. Iron also plays a major role in cell growth. And the selenium in octopus acts like an antioxidant and prevents damage by free radicals.
Another nutrient it contains is vitamin B12 that supports brain function.
How To Include In Your Diet
Ensure you thoroughly clean the octopus before cooking it. You can then sauté octopus chunks and simmer them in seafood stock. You can also add onions and bay leaves to the pan and season with salt and pepper. Drizzling the dish with lemon juice before serving adds an extra punch.
17. Yellowfin Tuna (Or Light Tuna)
Serving size – 28 grams (boneless)
Protein – 7 grams
DV% – 13%
The tuna is also rich in B vitamin that aids nerve functioning and blood circulation. This food is a low-calorie and low-cholesterol protein source.
One serving of light tuna (154 grams) contains about 39 grams of protein. It makes up for 79% of the daily value.
How To Include In Your Diet
Using your skillet, you can prepare grilled fish. It will taste delicious.
18. Alaskan Salmon
Serving size – 28 grams
Protein – 6 grams
DV% – 12%
Salmon is a powerhouse of nutrition. It greatly contributes to the overall health. The omega-3s reduce inflammation and help treat joint pains. They also aid neurological repair and heart health. And also, salmon can promote skin health.
According to a report by the Washington State Department of Health, salmon fish can help treat abnormal heart rhythms and strokes (8).
How To Include In Your Diet
Add smoked salmon to your pasta along with cream.
19. Tilapia
Serving size – 28 grams
Protein – 6 grams
DV% – 11%
Apart from being one of the protein rich foods, tilapia also contains omega-3 fatty acids (whose benefits we have seen). It is a good source of calcium as well, which, apart from building strong teeth and bones, also works with potassium to enhance nervous system function.
How To Include In Your Diet
You can cook tilapia with anything. It is very low in carbohydrates. Simply add it to your salad or slather it with your favorite sauce.
High-Protein Seeds And Nuts
Check out here the best sources of protein in seeds and nuts category, that you will surely want to add into your diet.
20. Pistachios
Serving size – 123 grams
Protein – 25 grams
DV% – 51%
Pistachios are good sources of fiber, which promotes digestive health. Fiber can also encourage satiety – consequently preventing overeating and aiding weight loss. Pistachios are also high in folate that is good for pregnant women.
They are nutrient-dense and possess antioxidant compounds that are wonderful for health (9).
How To Include In Your Diet
Add pistachios as toppings to your yogurt or salad. Simple.
21. Quinoa Seeds
Serving size – 170 grams
Protein – 24 grams
DV% – 48%
The seeds contain plant compounds quercetin and kaempferol, which possess anti-inflammatory and anticancer properties.
How To Include In Your Diet
Boil raw quinoa seeds with a dash of salt and have them as an evening snack.
22. Almonds
Serving size – 95 grams
Protein – 20 grams
DV% – 40%
Almonds are known to reduce cancer risk and heart disease. They also help lower cholesterol levels. Also, the nuts are known to cut diabetes risk (10).
How To Include In Your Diet
Almonds can be added to salads and other dishes for extra flavor. You can add them to your favorite smoothie as well.
23. Walnuts
Serving size – 117 grams
Protein – 18 grams
DV% – 36%
Regular intake of walnuts can help prevent gallstones. They are also a good source of copper that improves bone mineral density and prevents osteoporosis. And walnuts also contain magnesium that can help combat epilepsy.
Walnuts also contain polyphenolic compounds that reduce the inflammatory load on the brain cells and enhance interneuronal signaling (11).
How To Include In Your Diet
Top your salads or yogurt with walnuts.
24. Pumpkin Seeds
Serving size – 64 grams
Protein – 12 grams
DV% – 24%
The seeds are also rich in zinc that enhances immunity. This very zinc even improves prostate health and prevents prostate cancer in men. Pumpkin seeds can also improve insulin regulation, thereby preventing diabetes.
How To Include In Your Diet
You can eat the seeds on their own. Or you can use them as a topping for your salad.
25. Pecans
Serving size – 109 grams
Protein – 10 grams
DV% – 20%
Pecans contain healthy fats that contribute to weight maintenance. They are rich in antioxidants, which makes them an ideal food to beat oxidative stress.
Pecans also stimulate hair growth, reduce stroke risk, and improve digestive health (12).
How To Include In Your Diet
You can simply have roasted pecans as an evening snack.
26. Hemp Seeds
Serving size – 28 grams
Protein – 9 grams
DV% – 18%
Hemp is the next best product for those allergic to soy-based offerings. This plant derivative provides you with many essential amino acids that the body uses to build muscle. Hemp dairy products and hemp seeds contain fatty acids that greatly improve the immune system.
How To Include In Your Diet
You can have a handful of the shelled seeds, toasted or as they are, as a nutritious evening snack.
27. Cashews
Serving size – 28 grams
Protein – 5 grams
DV% – 10%
The copper and iron in cashews aid the formation of red blood cells. This, in turn, keeps the entire system functioning optimally. Cashews are also exceptionally good for your eyes. They are an excellent source of magnesium, a mineral that is required for body processes (13).
Intake of cashews has also been linked to cancer prevention and weight maintenance.
How To Include In Your Diet
You can add a handful of cashews to your evening smoothie and enjoy the tasteful delight.
28. Chia Seeds
Serving size – 28 grams
Protein – 4 grams
DV% – 9%
They are rich in fiber and omega-3s and offer a host of benefits (14). The seeds also offer a superb energy boost. They deliver a massive amount of nutrients with few calories.
Chia seeds also improve certain blood markers, which can cut the risk of heart disease and type 2 diabetes.
How To Include In Your Diet
Adding chia seeds to your smoothie is one of the best ways to consume them.
High-Protein Grains And Legumes
Here are top foods rich in protein in the grains and legumes section.
29. Soybeans
Serving size – 186 grams
Protein – 68 grams
DV% – 136%
Often hailed as the most protective bean, soybean has the highest protein content amongst all plant sources. It is also the only plant food containing all the essential amino acids. It contains omega-3 fatty acids that prevent cardiovascular disease and some forms of cancer. And the fiber in the bean promotes digestive health.
Soybean is also rich in iron and calcium that are required for optimum health.
How To Include In Your Diet
One simple way is to go for soymilk, which you can easily find on supermarket shelves. You can even add soy cream to your morning tea or coffee. Or best, you can simply replace in your bread or muffin recipes with soy yogurt.
30. Dal (Lentils)
Serving size – 192 grams
Protein – 50 grams
DV% – 99%
Given they are rich in folic acid, fiber, and potassium – lentils are great for heart health. The folic acid is also critical during pregnancy – it was found to cut the chances of early delivery by as much as 50%, and it also reduces the risk of birth defects in newborns. Lentils also fight fatigue as they are rich in iron.
How To Include In Your Diet
You can add lentils to any kind of soup for added fiber and nutrients.
31. Rajma (Kidney Beans)
Serving size – 184 grams
Protein – 41 grams
DV% – 83%
The beans are rich in vitamin B1 that improves memory. The vitamin can also prevent Alzheimer's. Kidney beans also contain molybdenum that detoxifies the body.
How To Include In Your Diet
You can combine the beans with your soups or salads.
32. Wheat Germ
Serving size – 115 grams
Protein – 27 grams
DV% – 53%
Wheat germ is also rich in vitamin E, an antioxidant that fights free radicals. Other nutrients it is rich in include zinc, magnesium, potassium, and thiamin.
How To Include In Your Diet
A dose of wheat germ in your yogurt or smoothie can do the trick.
33. Oats
Serving size – 156 grams
Protein – 26 grams
DV% – 53%
In addition to protein, oats are also good sources of soluble fiber – which can help prevent coronary heart disease (15). They also improve digestion and prevent colorectal cancer.
How To Include In Your Diet
You can thicken your smoothie with a spoonful of oats. Or better, mix oats, yogurt, grated apple, and a pinch of cinnamon – leave them overnight in the fridge, and the next morning, you can have a super powerful breakfast.
34. Barley
Serving size – 184 grams
Protein – 23 grams
DV% – 46%
Being rich in fiber, barley aids digestion and weight loss and helps control blood sugar and cholesterol. It also offers protection against cancer.
How To Include In Your Diet
You can simply consume whole grain bread that contains barley. Or cook it to make hot cereal. Barley can also be added to stuffings and enjoyed.
35. Chana (Chickpeas)
Serving size – 164 grams
Protein – 15 grams
DV% – 29%
Chickpeas are a form of complex carbohydrate that the body slowly digests for energy. This helps control blood sugar levels. Being rich in protein and fiber, chickpeas increase satiety. This discourages overeating and, in turn, aids weight loss. The high fiber also improves digestion and prevents any digestive ailments.
How To Include In Your Diet
You can add chickpeas to your salad.
36. Soba Noodles
Serving size – 57 grams
Protein – 8 grams
DV% – 16%
Soba noodles are also a great source of manganese that improves glucose metabolism and the nervous system. It even accelerates wound healing. It is also rich in thiamin, the deficiency of which can cause muscle weakness and confusion.
How To Include In Your Diet
You can make your own soba noodles and add a few veggies like spinach, mushrooms, and carrots for that extra punch of nutrition.
37. Green Peas
Serving size – 134 grams
Protein – 7 grams
DV% – 14%
Green peas are rich in numerous other nutrients, including iron, copper, zinc, calcium, manganese, and vitamin K – all of which promote numerous bodily functions. They also prevent brain damage that can otherwise cause Alzheimer's disease.
The fiber in peas contributes to gastrointestinal health (16).
How To Include In Your Diet
Simply add raw peas to your salad.
38. Brussels Sprouts
Serving size – 88 grams
Protein – 3 grams
DV% – 6%
Brussels sprouts come packed with vitamins, minerals, fiber, and proteins. These sprouts also contain some essential organic compounds that have potent anticancer properties.
How To Include In Your Diet
You can slice the sprouts thin and mix them raw with salad greens.
High-Protein Fruits And Vegetables
Below is a list of foods with the highest protein rich fruits and vegetables.
39. Broccoli
Serving size – 91 grams
Protein – 3 grams
DV% – 5%
Broccoli has been touted as one of the best foods to fight cancer. Given it is replete with phytochemicals, it works as a great anticancer food (17). And the vegetable is also a great source of fiber, especially soluble fiber (which helps regulate blood glucose and cholesterol and prevents diabetes and heart disease).
Broccoli is also an excellent source of vitamin K that enhances bone health (as vitamin K improves calcium absorption).
How To Include In Your Diet
You can simply add half a cup of broccoli to your daily meal. You can also consume raw broccoli salads.
40. Asparagus
Serving size – 134 grams
Protein – 3 grams
DV% – 6%
Another good thing about asparagus is it can prevent urinary tract infections. The amino acid asparagine this veggie contains makes it a natural diuretic. It also contains vitamin E that boosts and improves skin health.
And yes, it works as a natural aphrodisiac – thanks to folate and vitamin B6, this vegetable can boost feelings of arousal.
How To Include In Your Diet
An advantage with asparagus is you may not have to season it – it has a distinct flavor. One easy way to use this vegetable is steaming it or using it raw in a yogurt dip.
41. Sweet Corn
Serving size – 154 grams
Protein – 5 grams
DV% – 10%
An upside is that sweet corn is pretty low in fat. And that's good news. The vegetable is also rich in potassium and vitamin A. Potassium is usually lost through sweat, and hence, regularly replenishing the mineral is important – as it contributes to heart health and bone strength. Vitamin A works as an antioxidant.
The vegetable is rich in fiber as well – the benefits of which we already know.
How To Include In Your Diet
Sweet corn can make an awesome addition to soups. You can also add it to your salads and casseroles.
42. Cauliflower
Serving size – 100 grams
Protein – 2 grams
DV% – 4%
Another important nutrient cauliflower is rich in is choline. This nutrient enhances memory and learning, improves sleep, and helps with muscle movement. Choline also aids in the transfer of nerve impulses and assists in fat absorption.
The vitamin K in the vegetable promotes stronger bones. Cauliflower also has a high fiber and water content, which prevents constipation and reduces the risk of colon cancer.
How To Include In Your Diet
A unique way to include cauliflowers in your diet is by mashing them, just like potatoes. And then add garlic and cheese to the dish – you won't leave it.
43. Apricots
Serving size – 155 grams
Protein – 2 grams
DV% – 4%
Apart from potassium and fiber, apricots are also rich in non-heme iron (the type of iron found in plants). A diet rich in iron can prevent anemia. Also, non-heme iron is not as easily absorbed as heme iron. Which is why you should take apricots along with a source of vitamin C (vitamin C enhances iron absorption).
How To Include In Your Diet
Diced apricots could be a great addition to your evening salad.
44. Tangerine
Serving size – 195 grams
Protein – 2 grams
DV% – 3%
Tangerines are loaded with flavonoids, compounds that contain anticancer properties. These neutralize the free radicals that cause diseases and can prevent heart disease. Flavonoids might also improve blood flow in the coronary arteries.
The folate in tangerines maintains the health of new body cells. Also, the potassium in the fruit helps fight osteoporosis.
How To Include In Your Diet
You can consume tangerines as a healthy evening snack. Or slice them and add to a salad and relish.
45. Coconut
Serving size – 80 grams
Protein – 3 grams
DV% – 5%
Both coconut water and coconut pulp are highly nutritious. Coconut water offers an array of health benefits and is highly recommended, especially during the summer season.
Raw coconut is also rich in medium-chain triglycerides – which can aid weight loss. A single serving of coconut meat offers several minerals, and including it in your diet invariably increases its nutritional value. And several substances in coconut can help boost your immunity.
How To Include In Your Diet
Do not throw away the shell after drinking the water as the soft pulp of the tender coconut is equally rich in proteins. The pulp tastes extremely delicious. You can either have it raw or add it to salads. Coconut milk is also rich in proteins and healthy fats.
46. Banana
Serving size – 225 grams
Protein – 2 grams
DV% – 5%
Bananas are also very good sources of potassium. They relax the walls of the blood vessels and lower blood pressure. The fruit can also be a good food to be taken during diarrhea – as electrolytes like potassium are lost during diarrhea, and banana helps replenish the mineral.
Bananas, being rich in fiber, can prevent heart disease and diabetes. They are also rich in amino acids and can be used as face packs to treat dry skin.
How To Include In Your Diet
You can add chopped bananas to your breakfast porridge. Smoothies or milkshakes of the fruit are equally delicious and healthful.
47. Avocados
Serving size – 150 grams
Protein – 3 grams
DV% – 6%
The fruit is rich in folate, which is an essential nutrient during pregnancy. It reduces the risk of miscarriages and ensures a healthy delivery. Avocados also prevent the build-up of homocysteine, a substance that can contribute to depression by impairing circulation and the delivery of nutrients to the brain.
Avocado consumption also improves heart health (18).
How To Include In Your Diet
You can replace butter with avocado on your morning toast. Or, if you are having chicken or egg salad, you can use this fruit in the place of mayonnaise.
48. Guavas
Serving size – 165 grams
Protein – 4 grams
DV% – 8%
Being rich in fiber, guavas enhance digestive health and prevent related disorders. They are rich in vitamin C as well that boosts immunity and skin health.
How To Include In Your Diet
You can eat the fruit or prepare its juice. Or add the fruit to a salad and enjoy.
We saw the natural sources of protein – food items rich in protein that are readily available in your kitchen. But, given how our farming practices are deteriorating, eating just one fruit or vegetable doesn't help you meet the required daily protein needs. You need to have multiple of them. Which may not be possible always.
Alternatives?
Yes – that's where we are heading.
Whey Protein Supplements
There are two proteins found in milk. One of them is casein. And the other is whey. When you add a coagulant to whey, the curds and whey separate. The resultant whey protein is the water-soluble part of milk, and it is widely considered to be the best protein source.
Whey is often used as a protein supplement, especially to hit targeted daily protein goals. This form of protein is absorbed faster than other forms, and it increases muscle protein synthesis.
Whey also offers a large amount of L-cysteine, an amino acid whose deficiency usually occurs during the aging process and diabetes.
Though whey doesn't harm the liver or kidneys, it can aggravate the damage if the organs already have an issue. Hence, people with liver or kidney ailments must refrain from taking whey protein supplements. Also, consult your doctor.
Now, the most important question of all –
Are You Getting Enough Protein?
Because if you are not, it is bad news. Following are the signs of protein deficiency – you are not getting enough protein if
You often feel anxious and moody. Protein contains amino acids that are the building blocks for neurotransmitters (they control your mood).
Your workouts are not great. Protein is required to sustain your energy during workouts.
You are unable to sleep well. Protein helps in the production of serotonin, low levels of which can cause sleep issues.
You have high cholesterol despite following a proper diet. Cholesterol levels also rise due to hormonal imbalances and increased inflammation, which can be treated with adequate protein intake.
You experience a lack of focus and concentration. Inadequate protein means inadequate amino acids, and that means decreased neurotransmitters (which help improve your concentration levels).
Your menstrual cycle is irregular. This caused by a condition called polycystic ovary syndrome (PCOS). (It is, in a way, related to protein deficiency.)
You get injured often and are slow to heal. As we know, protein is a body building food. Its deficiency can slow down the healing process.
You feel fatigued often. Metabolic functions also depend on amino acid intake.
If you have any of these symptoms, it's time to take some serious care. And by the way, how much protein should you consume?
Daily Recommended Dosage Of Protein
| | |
| --- | --- |
| Age Group | Required Amount Of Protein |
| Babies | 10 grams |
| School-age kids | 19-34 grams |
| Teenage boys and girls | 52 grams and 46 grams, respectively |
| Adult men and women | 56 grams and 46 grams, respectively |
Pregnant and breastfeeding women need about 71 grams of protein per day. These are approximate figures. The actual requirement might differ (in case the individual has any specific condition).
Simply put, you need anywhere from 0.8 grams to 1.3 grams per kg of your body weight of protein every day.
How To Increase Protein Intake
Nothing to worry – by making simple changes to your diet and lifestyle, you can increase your protein intake. Here are a few ways:
Replace cereal with eggs. Most breakfast foods, including cereals, are low in protein. But 3 eggs offer you 19 grams of high-quality protein.
Go for Greek yogurt. Because it is a high-protein food. One serving of Greek yogurt gives you 20 grams of protein, which is double the amount offered by traditional yogurt.
Have the protein first. This is because protein increases the production of a gut hormone called PYY that makes you feel full. This also discourages you from downing unwanted calories.
Use almonds to top your food. Apart from magnesium and vitamin E, they are also good sources of protein. They add flavor and crunch to your meal.
Take a protein shake for breakfast. Protein powders can do the job. Though smoothies contain lot of fruit, they may contain less protein. You can add one scoop of protein powder and enjoy the shake along with your nutritious breakfast.
Have a high-protein food with every meal. Include high protein food sources (you have seen some of them in this article) in every meal of yours.
Peanut butter with fruit is a good combination. Fruit alone can sometimes be low in protein. But pairing it with peanut butter can pack a nutritious punch.
That was all about top list of protein rich foods, its recommended dosage and how to increase protein intake. Now it is time to take some expert secrets.
10 Experts Reveal Their Secrets On Best Protein-Rich Foods
To help our readers know more about food high in protein, we have conducted an expert roundup to give the best ideas. The insights we received from the eminent nutrition experts and dietitians on protein sources are as stated below:
1. Natalie Jill
Whey Protein: This could be mixed with water or unsweetened almond milk and drunk alone pre and post workout. Or, it can be blended into a smoothie with some fruit and nut butter as a great meal replacement. Whey protein is fast absorbing, great for pre and post workout and also helps to suppress appetite!
Greek Yogurt: Greek yogurt is a favorite of mine! Loaded with protein, it has lesser sugar than traditional yogurts. Its thick texture makes it very rich-tasting. I love to mix mine with mixed berries and a few sprinkled sliced almonds
Turkey Bacon: Nitrate-free, organic and free range. Rich in protein, it has a strong, yummy flavor and crunch. It can be chopped up and added to salads for an extra punch. Another favorite way to eat this is wrapped around grilled shrimp.
Natalie Jill: NatalieJillFitness.com
2. Cynthia Pasquella
Hemp: Hemp is considered to be one of nature's most perfect foods. The protein found in hemp, along with fiber, helps slow digestion, so you don't get a huge spike in your blood sugar. It will also keep you feeling full longer. Hemp protein is considered to be a complete protein which means it contains all the nine essential amino acids needed to meet our body's needs.
Quinoa: Like hemp, quinoa is also considered to be a complete protein. In just one cup of cooked quinoa, you can get more than 8 grams of protein! Quinoa also contains more protein than rice, millet, and wheat.
Beans:

 In just more than one cup of beans, you can get about the same amount of protein as you would in a piece of chicken. Beans have what meat lacks – they contain phytochemicals, compounds only found in plants. They are high in antioxidants, a type of phytochemical, that prevent free radicals in the body.
Cynthia Pasquella: cynthiapasquella.com
3. Christine
Omega-3 cafe free egg white
Chilean sea bass
Free range smoked turkey – thinly sliced at my favorite deli (Bristol Farms)
Soy milk
Christine: christineavanti.com
4. Joy McCarthy
Fish, chicken, and eggs
Plant-based proteins: Chia, Quinoa, hemp seeds, and leafy greens
Joy McCarthy: joyoushealth.ca
5. Amie Valpone
Chia seeds
Flax seeds
Hemp seeds
Amie Valpone: thehealthyapple.com
6. Danielle Omar
The protein foods I most commonly recommend to my clients are
Danielle Omar: foodconfidence.com
7. Carolyn Scott
Carolyn Scott: healthyvoyager.com
8. Lisa Defazio
Animal protein sources are complete proteins and will be used more quickly and efficiently by the body. My top picks are:
Eggs: They are easy to prepare, inexpensive, versatile; you can eat them as a snack or meal, make veggie omelets, hard boil an egg for a snack, throw hard boiled eggs in a green salad, and my favorite, egg salad.
Tuna: Cheap and versatile. I mix a can of water-packed tuna with light mayo, diced celery, dill, red onion; keep in the refrigerator for a light snack or lunch.
Sliced Turkey Breast: Easy and quick, no cooking needed. Great for a quick lunch or snack!
Top vegetarian protein sources
Nuts: They are satisfying; contain healthy fats, great for snacks and in salads.
Beans: Toss in salads, I love hummus as a sandwich spread and a veggie dip.
Lisa Defazio: lisadefazio.com
9. Rosanna Davison
The three protein-rich foods that I recommend to clients are all plant-based because current research shows that a whole food plant-based diet is the best protection against lifestyle diseases. Many plant foods also contain fiber, omega-3 fats, antioxidants, and other essential nutrients that animal protein foods lack and they don't contain cholesterol or saturated fat.
I suggest to my clients that they eat quinoa regularly, which is a great source of complete protein, plus fiber, iron, and magnesium. It is extremely versatile.
Lentils are my second choice as they also contain all essential amino acids, important minerals, and fiber.
Hemp seeds are my third favorite source of protein as they have a perfect ratio of omega-6 to omega-3 fats and are a highly bioavailable source of complete protein.
Rosanna: rosanna.ie
10. Matt Fitzgerald
I'm not a big fan of "best" lists, because I believe that one of the best things we can do as eaters is eat diversely. So I will give you a diverse selection of healthy, protein-rich foods I like:
Yogurt (dairy)
Quinoa (grain)
Lamb (meat)
Matt Fitzgerald: mattfitzgerald.org
Expert's Answers for Readers Questions
How much protein is too much?
Too much of protein can cause body fat. It can also cause damage to the kidneys.
Which foods with high protein are good for pregnancy?
Beans, lean meat, eggs, cheese, poultry, and yogurt. Other protein sources mentioned in this post would suffice too.
Should women avoid soy protein?
Women who are undergoing hormonal therapy or have breast cancer (estrogen-receptor-positive) must avoid soy protein and soy-based supplements as they contain isoflavones. Women with any other medical condition must consult their doctor once before taking soy protein.
Can I take protein infrequently instead of daily?
Doing so may not give you the amount of protein you require every day. So, it's better to take adequate protein every day. Also, protein doesn't get stored in the body. Hence, you need to replenish the reserves.
Protein is important. And you just cannot ignore it. But unfortunately, most of us do. Of course, not many of us go about our days thinking if we are getting enough protein, do we?
Include these top protein foods in your diet and welcome a healthier tomorrow.
And tell us how this post on what foods are high in protein has helped you. Do you have any additions to the above list of rich protein foods? Do comment in the box below.
Recommended Articles:

The following two tabs change content below.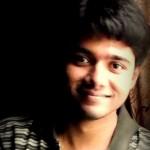 Latest posts by Ravi Teja Tadimalla (see all)