Top 10 Benefits Of Watermelon Juice (Tarbooz Ka Ras) For Skin, Hair And Health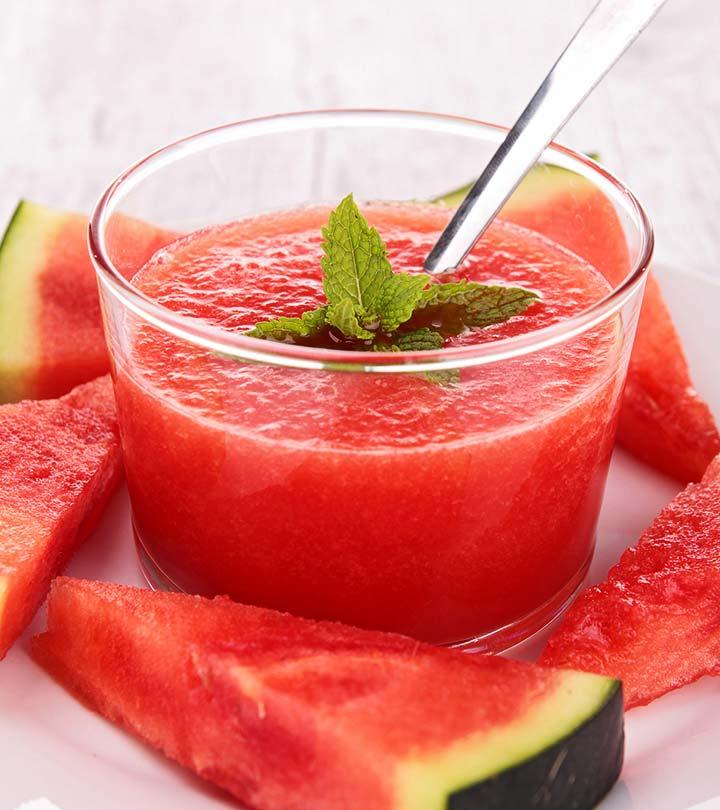 Watermelon, as we already know, is a wonder fruit of the tropical region. It is a very rich source of carbohydrates, vitamins (A& C), potassium and is devoid of any amount of fats and calories. It's ideally considered as the best fruit to beat the scorching heat during summers. Here you will learn many benefits of watermelon juice.
Watermelon has a neutral flavour because of 95% composition of water. It tastes a little sweet though. It consists of mainly water and electrolytes and is rich in fiber content too which makes it perfect as a diet fruit.
Although watermelons can be grown in all the seasons under tropical environments yet they are mostly available in summer season. Watermelon juice can be freshly prepared very easily at home too. This couple with the natural watermelon juice benefits, it is simply a treat!
Top 10 Benefits of Watermelon Juice:
Check out here some of the best watermelon juice benefits are:
1. Keeps The Heart Healthy
Watermelon is very rich source of Lycopene which is an antioxidant that helps to defuse 'free radicals' that could potentially damage tissues and organs of the body (1).
2. Ideal Diet For Weight Loss
As it mainly comprises of water and minerals and negligible amount of fats it is best suited for weight loss diet. Being rich in electrolytes and Vitamins it proves to be a complete power packed fruit (2).
[ Read: Watermelon Diet And Its Benefits ]
3. Stress Buster Fruit
Watermelon is high in vitamin B6 (3) which is used by the body which relieves from fatigue, stress, anxiety etc.
4. Anti-Aging Agent
One of the best benefits of watermelon juice is preventing aging signs. The presence of Lycopene in it is also beneficial for the skin as the antioxidants tend to decrease free radicals from the body and retards the process of aging quite effectively (4).
[ Read: Best Benefits Of Watermelon Seeds ]
5. Instant Source Of Energy
It is an excellent source of instant energy as it contains electrolytes (sodium & potassium), minerals and carbohydrates in it which keeps the body hydrated and energetic (5).
6. Fibre Rich Fruit
Being a fibre rich fruit (6) it adds bulk to the food and is very helpful in digestion and the water content is responsible for flushing out the toxins from the body.
7. Treats Skin Problems
It is very good for the skin and removes excess oil from the skin which cures many skin problems like acne and pimples (7).
8. Natural Moisturizer
It proves to be a natural moisturizer and toner for the face and keeps the skin glowing and well hydrated (8).
9. Treats Osteoarthritis Disease
It is believed that a glass of watermelon juice everyday will keep diseases like osteoarthritis, rheumatoid arthritis, asthma and colon cancer at a good distance.
[ Read: Home Remedies For Knee Joint Pain ]
10. Maintains Blood Pressure
As it has good proportion of electrolytes, it keeps the blood pressure on a check and normalizes it efficiently (9).
So, now you know what are the benefits of watermelon juice, now let's look into its nutrition benefits.
Watermelon Juice Nutrition Facts
Nutritional value of Watermelon in 1 cup o f watermelon juice (about 150g) is as below:
Nutrition chart of watermelon juice
Carbohydrates- 89%
Fats- 4%
Protein- 7%
nutrition value
1cup (150g)
energy
71cal
protein
1.45g
carbohydrate
17.97g
fats
0.36g
saturated fats
0.038g
monounsaturated fats
0.088g
polyunsaturated fats
0.119g
cholesterol
0 mg
fiber
1g
electrolytes(sodium & potassium)
2mg (sodium) 267mg (potassium)
I hope you enjoyed this post on benefits of watermelon juice. So, what are you waiting for, drink your watermelon juice immediately for the best taste and the most health benefits.
Recommended Articles:
The following two tabs change content below.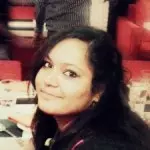 The one with a constant energy that can leave you awed, Tanya can jump around and talk for the whole day. If not found writing away the desired articles, she can easily be spotted glued to the youtube, eyes wide, spazzing over the perfection of her favorite singer. Functioning without music (Bollywood, Hollywood, Spanish, German, Korean, Chinese, Japanese, Thai and what not- Because music is music), and a big cup of tea is an impossibility for her. Ever heard of a totally weird soul that could go frenzy over the smell of a book, especially if it's a Dan Brown or Lee Child? Yep! That would be her.