10 Best Ayurvedic Soaps of 2020 Available in India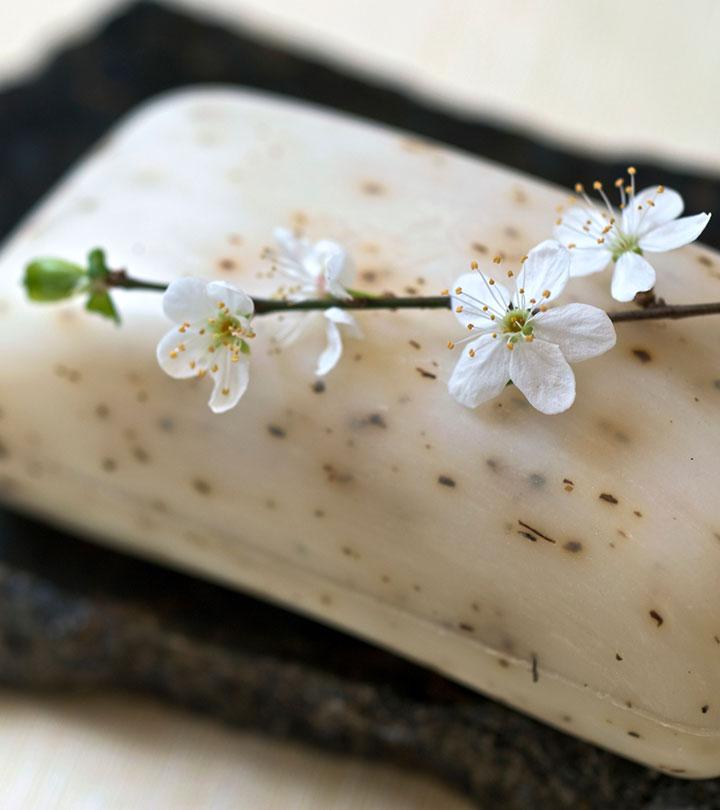 When you think of Ayurveda, do you imagine an Ayurvedic center somewhere in India? If yes, it is time to change that because today, Ayurvedic treatments can be experienced from the comfort of your home. Yes, allow us to introduce you to Ayurvedic soaps.
These handy pieces of Ayurvedic concoctions are an experience; they smoothen and refresh your skin while protecting it from disease.
Luckily for you, there are a plethora of Ayurvedic soaps available in India, and we have made a list of the top ten. Check it out below.
Top 10 Ayurvedic Soaps Available in India
Vaadi Herbals Lavish Almond Soap makes your skin soft and supple and keeps it hydrated.
This Ayurvedic soap contains a mixture of herbal ingredients that treat acne and rejuvenate dull skin.
Pros 
Lightens scars and blemishes
Good texture
Cons 
Khadi Neem Tulsi Soap is an antibacterial Ayurvedic soap that tones and nourishes the skin.
This soap contains neem, tulsi, and essential oils that cleanse and moisturize the skin.
Pros
Handmade
Works for all skin types
Cons
Bad packaging
Product is very slippery
Rustic Art Organic Exfoliate Soap removes dead skin cells and smoothens your skin, making it soft and supple.
This soap does not contain any animal ingredients.
Pros
Eco-friendly packaging
No animal testing
Cons
Medimix Classic Soap treats acne and blemishes, protects the skin from heat, and helps treat skin ailments.
The Ayurvedic soap contains a unique 18-herb formula that nourishes the skin and prevents itching.
Pros
Economical pricing
Fights body odor
Cons
Medicinal fragrance
Can be drying on the skin
Patanjali Haldi Chandan Kanti Soap improves skin texture and protects it from infections and acne.
The soap contains turmeric and sandalwood extracts that remove dirt from the skin and nourish it.
Pros
Good for oily skin
Can be rinsed off easily
Cons
Dries the skin
Unpleasant smell 
[ Read – Top Patanjali Beauty Products Reviews ]
Himalaya Herbals Almond & Rose Soap cools, hydrates, and tones your skin and makes it soft.
The Ayurvedic soap contains almond oil and Persian rose extract that penetrate deep into the skin and restore its glory.
Pros
Non-greasy
Pleasant fragrance
Cons
Chandrika Ayurvedic Soap treats skin problems and improves skin quality and texture.
It is an excellent blend of Ayurvedic recipes and glycerin that naturally cleanse the skin. 
Pros
Contains pure vegetable oils
No animal testing
Cons
Margo Neem Soap is antibacterial and deeply cleanses the skin – it also protects the skin from viruses.
It helps maintain a glowing complexion and enhances the natural beauty of the skin.
Pros
Moisturizes the skin
Reduces acne
Cons
Unappealing smell
Quite expensive (with certain vendors)
[ Read – Margo Neem Soap Reviews ]
Hamam Tulsi And Aloe Vera Soap protects your skin from germs and pollution. It moisturizes and cleanses the skin thoroughly.
This soap contains aloe vera, tulsi, and neem extracts that protect you skin from diseases.
Pros 
Pleasant odor
Suitable for all skin types
Cons
10. Ayur Tulsi Neem Soap
Ayur Tulsi Neem Soap is antiseptic and antibacterial and helps eliminate skin spots. It contains multani mitti, neem, and tulsi extracts that improve and nourish your skin.
Pros 
Soothing on the skin
Easy to rinse
Cons 
Unappealing smell
Not easily available 
[ Also Try – Himalaya Ayurveda Clear Skin Soap ]
Now that you have had a look at the best ayurvedic soaps, it is time to know what factors to consider before buying one.
What To Consider When Buying Ayurvedic Soaps
Ensure you check for harmful and artificial chemicals. These synthetic additives can damage the skin and cause allergic reactions. Opt for soaps made with 100% organic and pure ingredients like neem that kill acne-causing bacteria and purify the skin. Aloe vera is fused with anti-fungal and anti-inflammatory properties that offer healing benefits. Other ingredients like almonds, which are equipped with intensifying moisturizers, and honey, which hydrates the skin and reduces fine lines and wrinkles, are important too.
Ayurvedic soaps work differently for different skin types. Thus, it is vital to choose a soap based on your skin needs. For oily skin, opt for a neem or aloe vera soap as it can help kill acne-causing bacteria and clarify the skin. For dry skin, you can opt for honey or almond soap that offers hydration.
Ayurvedic soaps are comparatively expensive, as they are made with pure and organic ingredients. However, they are not unreasonably costly. But do consider your budget before going for one.
Always go through the ingredients label. Do not go for products that contain artificial additives. Also, check for certifications and approvals. Ayurvedic soaps with organic certifications are pure and safe to use.
*Prices may vary. 
It is time to incorporate Ayurvedic treatments into your everyday use, and talking about that – what better way than Ayurvedic soaps?   Get yourself an Ayurvedic soap, already. 
*Subject to Availability
Expert's Answers For Readers' Questions
How often can I use ayurvedic soaps?
You can use them twice daily – once in the morning, and once in the evening.
Can Ayurvedic soaps cause allergies?
They might. Because a lot of Ayurvedic soaps use natural ingredients, which might have an allergic reaction on sensitive skin. So, if you have sensitive skin, it is best to do a patch test before using an Ayurvedic soap.
Recommended Articles:
The following two tabs change content below.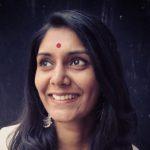 Latest posts by Ramya Achanta (see all)