10 Best Soaps For Acne and Breakout of 2020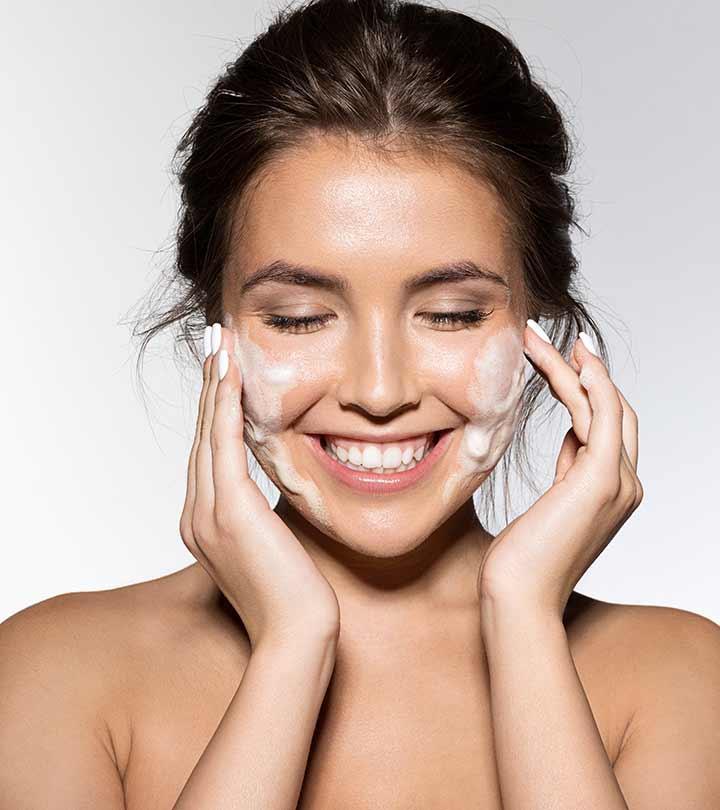 It is a common misconception that soaps dry out your skin. The truth is, whether or not soap dries out your skin depends on your skin type, the type of soap, and the formula you are using. Using a soap that contains the right ingredients and acne medication can definitely help. That's why we have rounded up a list of the best acne-fighting soaps that you can include in your daily acne skin care regimen. Keep reading.
Best Acne Soap Available In India – Best Of 2020
This glycerin-based soap is designed to cleanse acne-prone skin without making it excessively dry. It is suitable for both the face and the body and effective on all skin types.
Pros
Dermatologist-recommended
Hypoallergenic
No detergents
No hardeners
No dyes
Non-comedogenic
Cons
None
This soap has a deep cleansing and non-drying formula that removes dirt and oil from your skin. It does not irritate your skin and is suitable for both the face and the body.
Pros
Dermatologist-tested formula
Non-comedogenic
Suitable for all skin types
Hydrating
Cons
None
If you have acne-prone skin that is also sensitive, you need to check out this gentle cleansing soap by Dove. It cares for your skin. It contains lauric acid, which is effective in eliminating acne-causing bacteria (1).
Pros
Hypoallergenic
Fragrance-free
Mild
Cons
None
This soap is designed to combat acne and blackheads. It contains amino acids, moisturizers, and essential vitamins that keep your skin clean and neutralize its barrier.
Pros
pH-balanced formula
Preservative-free
Contains vitamin E
Clinically tested
Cons
None
This gentle cleanser contains anti-acne actives along with skin nourishers. It gently cleanses your skin without drying it out. It reduces acne and pimples and also claims to prevent further breakouts.
Pros
pH-balanced formula
Does not dry out your skin
Mild
Cons
None
[ Read – Dermadew Acne Soap Review ]
This soap contains catechins, licorice extracts, and antioxidants and claims to reduce inflammation and irritation caused by acne. It also claims to prevent acne scarring. It contains kaolin clay that removes excess oil from the skin surface and unclogs skin pores.
Pros
Phthalate-free
SLS-free
Cruelty-free
Suitable for all skin types
Cons
None
This multipurpose soap contains Ayurvedic ingredients that prevent acne and pimples. It clears your skin, removes excess oil, and helps counter redness and inflammation.
Pros
Natural ingredients
No harmful chemicals
Affordable
Cons
None
This soap is beneficial for treating mild to moderate acne. It works by drying out the pimples or acne lesions and also prevents recurrence. It clears the acne-causing bacteria without harming your skin.
Pros
pH-balanced free
Non-greasy
Non-comedogenic
Cons
None
This soap has a high concentration of tea tree oil. It prevents bacterial infection, clears out skin pores, and helps remove dead skin cells without drying out your skin. It is gentle on your facial skin and can be used on your body as well.
Pros
Ayurvedic formula
Cruelty-free
Paraben-free
GMP-certified
Cons
Not suitable for all skin types 
This deep-cleansing soap has a toning effect on your skin. It visibly removes oil from your skin surface and contains antibacterial properties that keep acne at bay. It reduces blemishes with time and is not harsh on your skin.
Pros
Contains calendula extracts
Mild
Inexpensive 
Cons
None
[ Also Read – Himalaya Acne N Pimple Cream User Reviews ]
Now that you know which are the best soaps for acne, it's time to have a look at some of the factors to be considered when it comes to buying any of these soaps to treat acne.
Buying Guide: Things To Consider Before Buying The Best Soap For Acne
Since acne-prone skin is oily and requires gentle care, the ingredients used in the soap should be effective yet mild. Opt for soaps with natural ingredients like green tea, tea tree oil, and neem to help treat acne and balance oil levels. Also, scan the ingredients list before buying an acne-treating soap to ensure that you are not allergic to any of the ingredients.
Ensure that the soap is dermatologically tested or clinically approved. This is essential because acne-treating soaps are infused with acne-fighting ingredients.
Acne is basically caused when the pores are clogged. Therefore, opt for a soap that can help unclog the pores by deeply cleaning them and removing impurities and dirt.
Another reason for the occurrence of acne and pimples is excessive oil secretion. Therefore, the best soap to treat acne is the one that helps balance the skin's oil levels and reduce its secretion while keeping your skin hydrated and moisturized.
The cost of any product typically indicates the quality of the ingredients used. A good acne-clearing soap should contain effective and high-quality ingredients. Therefore, you can expect it to be slightly more expensive than regular soaps. However, there are many reputed brands in the market that produce great soaps to treat acne at affordable prices.
Treating acne is not as easy as it sounds. A combination of factors, like your hormone levels, lifestyle, diet, bacterial infection, and stress levels, causes acne. If a particular medication or soap is not working on your skin, it does not mean it is not effective. It means you need to improve all these aspects of your life. Also, avoid using multiple acne medications at the same time.
Have you tried any of these anti-acne soaps? Tell us about your experience in the comments section below.
Reference
"Antimicrobial property of Lauric Acid.." Journal of Investigative Dermatology, US National Library of Medicine.
Recommended Articles:
The following two tabs change content below.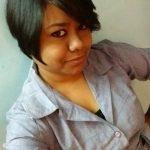 Latest posts by Ramona Sinha (see all)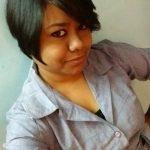 Ramona Sinha
Ramona is a journalist-turned-content writer. She holds a Master's degree in English Literature and has been writing for the digital world for over five years. She specializes in writing for Skin Care. She has done a certificate course titled 'Dermatology: Trip To The Skin', offered by Novosibirsk State University. She believes that beauty begins with a good skin care regimen and is on a mission to eliminate all toxins from her routine. She helps and guides readers in selecting products and ingredients specific to their skin type/issue. When Ramona is not working, her books and passion for music, good food, and traveling keep her busy.