15 Best Makeup Brands In India That Are Trending In 2019
Have you shopped for makeup products and been overwhelmed with the variety of choice in front of you that it was almost impossible for you to pick one from the lot? With the arrival of a myriad of makeup brands in the Indian market, it has become a lot more confusing to choose between them. Well, don't you fret anymore because we have compiled a list of the 15 best makeup brands in India that are doing so well at the moment with their innovative products.
For all those who are new to makeup, you must have a lot of questions. Let me break it down for you! Let's begin.
Importance of Choosing The Right Makeup
Choosing the right brand of makeup is a big decision you make for yourself – meaning your skin. Your skin is delicate, and if you want to look after it well, that means you will have to invest in some quality makeup.
We have a list of quality makeup brands that are reasonably priced and also a few high-quality brands that are expensive but so amazing!
15 Best Makeup Brands In India
These brands have come up with a whole array of products from lipsticks, foundations, primers, bronzers and all that other makeup jazz. We hope to make choosing makeup easier for you as we've enlisted brands and the best makeup products they have to offer. Let's have a look at the list.
Let's get an in-depth insight into these amazing makeup brands.
1. M.A.C
The famous MAC (Makeup Art Cosmetics) started off in 1984 in Toronto. It's been a part of the Estee-Lauder Companies since 1998. The company originally made products for makeup professionals and models but gradually from a niche brand it turned into one of the biggest global brands. It is one of the most socially conscious brands with initiatives like Cruelty-Free Beauty, Back to MAC Recycling and others. It has also raised more than $86 million towards charity since 1994 as the money from the sale of their eight products under its 'Viva Glam' range goes to charity.
This versatile brand has product lines to suit everyone's needs – pro for professionals and the regular line for everyday use. They have also introduced skin care products now!
Let's look at some of the M.A.C cult favorites:
M.A.C Retro Matte Lipstick in Ruby Woo: The most classic shade of red. This magical lipstick suits every skin tone on the planet.

M.A.C Studio Fix Fluid: One of the most efficient foundations out there.

M.A.C Mineralize Blush: This blush comes in around 11 different shades – something awesome for everyone.

For more products, visit – 10 Must Have MAC Cosmetics for Indian Women.
2. L'Oreal
L'Oreal is perhaps one of the most esteemed and bestselling brands in the world (the company's total value is $13.7 billion according to Royalty Relief). The French cosmetics company which was founded in 1909 is the largest in the world with its headquarters in Clichy. Besides cosmetics, they specialize in skin care, hair care and perfume. L'Oreal has been named as one of the world's most ethical companies more than once. Another cool fact is that our very own Deepika Padukone has become the global brand ambassador of L'Oreal Paris and she is the fifth Indian woman to join the list of spokespersons of the brand.
Let's take a quick look at some of their bestselling products…because you're worth it!
L'Oreal Paris Volume Million Lashes Mascara: It claims to not just volumize but millionize your lashes. A complete winner!

L'Oreal Paris Infallible 24h Foundation: One of their most popular foundations, also used by professional makeup artists

L'Oreal Paris Color Riche Moist Matte Lipstick: One of the best quality lipsticks with the richest color pigmentation.

3. Lakme
The Indian cosmetic brand owned by Hindustan Unilever is the number 1 cosmetic brand in our country. It was founded in 1952, because Prime Minister Nehru was concerned about how women were spending foreign exchange on beauty products. He requested JRD Tata to manufacture these products locally. Later, Tata sold off the stakes to HLL and the company grew immensely! Lakme is the title sponsor of Lakme Fashion Week. They have a wide range of products and some of their basic ranges are in the reach of the average Indian woman. They keep innovating and have come up with new and higher-quality products with ranges such as Absolute and 9 to 5. Shraddha Kapoor is the present brand ambassador of Lakme.
Let's take a look at the most popular Lakme products as of 2017.
Lakme Absolute Illuminating Blush Shimmer Brick: One of the best highlighter plus blush for the perfect glow in the market. A must-try!
Lakme 9 to 5 Matte Lip Color: These lipsticks are an essential. They come in so many wonderful different shades, it's hard to choose.

Lakme 9 to 5 Weightless Matte Mousse Lip And Cheek Color: This is a lip and cheek stain that is indeed light and weightless. Perfect for everyday use.

4. Maybelline
Maybelline is one of the most famous brands in the world and is a subsidiary of L'Oreal. The interesting part is that it was started back in 1915 by a 19-year-old entrepreneur Thomas Lyle Williams when he saw his sister using vaseline, coal, and ash for her eyebrows. The century old company's headquarters is in New York, and it is recognized all around the world for its quality and innovative products. They have a wide range of products from their famous mascaras to the Baby Lips lip balms, lipsticks, foundations and so on.
The must-try products include:
Maybelline New York Colossal Volume Express Mascara: The best mascara in the world!

Maybelline New York Fit Me Matte + Poreless Foundation: This foundation comes in so many shades and the finish is so dewy and perfect. It feels like you have literally nothing on!

Maybelline New York Baby Lips Color Balm: One of their bestselling and most popular products is the Baby Lips.

5. NYX
The NYX success story is like a Hollywood movie! The Cosmetic brand was founded by 25-year-old Toni Ko in a 600 square feet apartment in California with a loan she got from her parents. It started off as a tiny company and was named after Nyx, a Greek Goddess of the night. The brand has an incredible range of products that include lipsticks, eyeliners, foundations and other makeup essentials, the special thing being the high quality as well as new and innovative products that it comes up with. Its products are sold in over 70 countries today. In 2014, the company was taken over by L'Oreal when Toni Ko decided to sell it for a whopping $500 million.
NYX has definitely become one of our go-to makeup brands, thanks to their affordable prices for such quality products. The only issue perhaps is that there is so much to choose from. However, here are the must-try products!
NYX Professional Makeup Soft Matte Lip Cream: One of the best lip creams that I've ever used. These will get you hooked and they have some amazing shades.

NYX Professional Makeup Wonder Stick: A great tool for contouring and definition, that too at a really affordable price.

NYX Professional Makeup HD Photogenic Concealer: Full coverage concealer for your under eyes and blemishes. It does a fabulous job.

6. Bobbi Brown
Bobbi Brown has made its entry in the Indian market recently and we're filled with awe! This prestigious global beauty brand was founded in 1991 in New York by the makeup artist-turned-entrepreneur Bobbi Brown herself. The company was taken over by Estee-Lauder in 1995 due to its massive success. The high-end makeup brand offers uncompromising quality when it comes to their incredible range of products. An interesting fact is that they have 2 long-wear gel eyeliners that are sold globally every minute. It's been 25 years since its inception and as of today, the brand sells more than 23 million products a year with stores in 73 countries.
Some of their most popular products include:
Bobbi Brown Long Wear Gel Eyeliner: Their most famous, a bestselling product is a cult favorite.

Bobbi Brown Corrector: The creamy texture just glides across your skin and gives you a flawless, perfect complexion.

Bobbi Brown Luxe Lip Color: If you're looking for the ultimate color along with treatment benefits for your lips, this is it. However, its price is on the higher side.

7. Colorbar
This premium brand is one of India's leading beauty brands. Launched in 2005, Colorbar facilities are spread across India, France, Germany, Italy, Greece and the Middle East. They have a wide array of makeup and products for lips, eyes, nails, and skin. The brand has won several awards for their innovative products such as Retailer of the year award 2017 and Femina Beauty Award for their primer and nail polish. Their products are affordable, and the company gives importance to quality and packaging.
Let's look at some of the best products offered by Colorbar.
Colorbar Matte Touch Lipstick: They have a variety of shades, and the formula of this lipstick is just amazing – soft matte that gives a smooth finish.

Colorbar Perfect Match Primer: One of the most efficient primers in the market.

Colorbar Kiss Proof Lip Stain: It's a beautiful light-weight formula for a natural look.

8. L.A Girl
This glamorous brand was founded in 1985 and their ethos – premium quality, on-trend and innovative beauty products stand strong! It launched in India quite recently and the brand is trending hard out here especially due to their amazing concealers and lipsticks. The brand has a range of products from concealers, eyeshadow palettes, eye liners, lipsticks, powders, contour kits and so on. This is one brand that caters to the needs of everyone. Whether you are a makeup pro or an inspired novice – they cater to the needs of all. If you are planning to indulge in new makeup, do check these products out.
L.A Girl Pro Conceal HD: One of the best concealers out there. Sold in so many shades, it's impossible not to find the right one!

L.A Girl Velvet Contour Bronzer Stick: For the Kardashian-like contouring

L.A Girl HD Pro BB Cream: You will ditch your foundation for this BB cream – a must-try!

9. Avon
Avon is a brand that's available in over a 100 countries. They have a variety of amazing products from mascaras to lipsticks. Besides cosmetics, they also make fragrances, skin care, and hair care products. This brand was founded in 1886! Time and again, this innovative brand has led the industry in coming up with breakthrough award-winning products. According to the brands' claims, their lipsticks are so fast-moving that they sell four every second. If you're lost about what products to choose then let us help you out.
Avon True Color Perfectly Matte Lipstick: Great texture and an amazing finish. They have some really pretty shades. The shade 'Mauve Matters' is one of their bestsellers.

Avon Super Shock Max Waterproof Mascara: This makes your lashes look extra long and dense. It does a great job without weighing your lashes down.

Avon Gel Finish Nail Polish: The prettiest shades and a salon-like finish to your nails!

10. The Body Shop
The Body Shop swears by this – 'beauty inspired by nature'. The England based brand was founded in 1976. They currently have a range of over 1000 products, and they sell across 3,000 franchised stores around the world – in over 66 countries, to be precise. If you are somebody who only likes to purchase naturally-inspired, cruelty-free products that are not animal tested then this brand is for you. They have products ranging from foundations, bronzers, blushes, lip products and other things besides their skin and hair care products.
Want to know the best makeup products they offer? Here you go…
The Body Shop Tea Tree Flawless BB Cream: Are you having trouble with blemishes and skin issues as such? This BB cream helps you perfect your complexion and also helps to tackle blemishes. It's a very natural product.

The Body Shop Lip and Cheek Stain: If you want to keep it simple and aren't in the mood for lipstick or gloss, then this lip and cheek stain is a perfect option for you. It gives a very natural-effect while adding a hint of color.

The Body Shop Moisture Foundation: It's great for normal to dry skin. It's hydrating and lightweight with an SPF 15. Also, it's dermatologically tested!

11. Clinique
Do you want makeup that is extremely gentle on your skin? If you have super sensitive or problematic skin – Clinique comes to the rescue. It is one of the biggest skin care and cosmetic brands in the world and their stores are spread across 135 countries all over. Their products are 100% allergen free as well as fragrance-free. This high-end brand, a subsidiary of Estee Lauder was founded in 1968 and they specialize in skin care and cosmetics. They have some great non-comedogenic makeup products. But, their prices are on the higher side. If you are confused about what to get, they take an initiative to give their customers free consultation personally at every store. They also do this online, on their website. Isn't that awesome?
Let's take a look at their bestseller makeup items:
Clinique Anti-Blemish Solutions Liquid Makeup: This is amazing for acne-prone skin. It not only covers up flaws and redness but also helps to treat existing breakouts!

Clinique Chubby Stick Intense Moisturizing Lip Color Balm: I bought two of these lip colors and never have I ever found anything close to this – it's awesome! It gives your lips this opaque color while moisturizing them. It comes in 10 different shades.

Clinique Super Powder Double Face Powder: This is a combo of powder and foundation in one compact. Great coverage and you don't have to worry about your skin getting clogged because it's super light weight.

12. Revlon
If you are into makeup, I'm sure you must have used at least two products from Revlon – one of the most popular brands in the Indian market. They do have a versatile range of products ranging from lipsticks to nail polishes and foundations to compact powders. Revlon is also known for its personal care products and fragrances. It's a U.S based company founded in 1932, and they have held a reputation of being the trendsetters in the world of cosmetics. Their products are sold in over 100 countries across 6 continents!
Do you want to know the best products that Revlon has to offer? Let's take a look.
Revlon Super Lustrous Lipstick: These lipsticks offer a great color pay-off. With their smooth matte formula, they're long-lasting and keep your lips well hydrated. Do check out the shades – they are gorgeous!

Revlon Colorstay Foundation: Do you have normal to dry skin? Then this foundation is something that will work for you. It provides hydration and gives long-lasting coverage.

Revlon Photo Ready Compact: This unique compact comes with an SPF 20 and gives flawless coverage. It blends into your skin and gives you this beautiful glow!

Revlon Ultra HD Matte Lip Color: This is a must-try lip product – it's matte, yet it gives you a velvety smooth finish. It has so many pretty shades and gives full coverage in just one coat!

13. PAC
If you want professional makeup at a super affordable price, PAC comes to the rescue! PAC cosmetics focuses on makeup professionals and their unique needs. They have some really unique products that are hard to find in any other brand. Started in 2002, these products are free from animal testing or any heavy metal. Besides their foundations, lip products, and palettes, they also have some amazing makeup brushes and sponges.
Let's look at the best of PAC:
PAC HD Liquid Foundation: This foundation comes in so many different shades that you can find just the right color for about any skin tone. It gives medium to full coverage and the best part – it looks flawless for a good 8 -9 hours without oxidizing!

PAC Beauty Blender Sponge: Besides the original beauty blender, this sponge is too good to be true. It's cheap, but the quality is so good. If you're on a hunt for a makeup sponge – your search ends here because this beauty blender is a definite winner!

PAC Lip Liner: The creamy lip liner is one of the best I've used. It stays on for long and makes your lipstick look so on-point!

PAC Retro Matte Gloss: One of the best non-drying, high definition liquid lipsticks with a beautiful color pay-off. This product comes in several shades, and it just stays put for a long while!

14. Makeup Revolution
This brand aims at offering professional makeup at an affordable price so it could be accessible to all of us! MUR also claims to be cruelty-free and none of their products are tested on animals. They have a wide range of palettes, concealers, contour kits and so on. Launched in 2014, their products have taken over the world, and despite being priced at affordable rates, they do not cut down on quality in any way.
Some of the best MUR products include the following:
Makeup Revolution Redemption Palette: This palette is a perfect combination of shimmer, pearl, and matte shades. There's so much you can do with this. It's a total sell out!

Makeup Revolution Iconic Pro Blush, Bronze And Brighten: It's got everything you need – blush, bronzer and a mirrored compact. It's also available in 4 shade variations which is everything!

Makeup Revolution Vivid Shimmer Highlighter: If you love highlighting then this product combines the warmth of a bronzer and gives your face perfect definition. It goes well with every skin tone.

Makeup Revolution Ultra Contour Palette: Great for sculpting, this product has everything you need to contour, define and highlight. It also comes with a large-sized mirror.

15. theBalm Cosmetics
Are you someone who prefers to use paraben and cruelty-free makeup? If your answer is a big yes, you must check out theBalm cosmetics. They offer a range of makeup products from eyeshadow palettes to foundations. This brand was started by its founder in 2004, right in her kitchen! Isn't that amazing? Today, this brand is one of makeup artists' absolute favorite – I've seen at least one product in every YouTube makeup tutorial. Do you want another catch? The adorable packaging – it's so fancy!
Let's look at the most popular products from theBalm Cosmetics:
theBalm – Bahama Mama: This dusty bronzer is by far the best bronzer that I've come across in my life! It magically works for most skin tones. It gives the perfect sun-kissed glow!

theBalm – Nude'tude Nude Eyeshadow Palette: Definitely, one of the best nude eye shadow palettes out there. It's a mix of 12 shimmery and matte nudes to help you work on any look that you want – from the office chic to diva.

theBalm – Instain Long-Wearing Powder Stain Blush: For the most fabulously pigmented blushes – look out for these beauties. They come in 6 different shades and each is named after a fabric. It's long-staying and just so pretty!

*Subject to Availability
So, that was 15 of the best makeup brands currently trending in India. They are so happening at the moment that the brands deserved a list so we could share this info with all the makeup enthusiasts and junkies out there. I hope we've made it easier for you to go makeup shopping the next time.
Remember, inner beauty is great, but a little mascara never hurts!
Recommended Articles

The following two tabs change content below.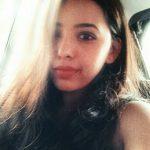 Latest posts by Esha Saxena (see all)