16 Best Face Serums For Anti-Aging And Glowing Skin 2021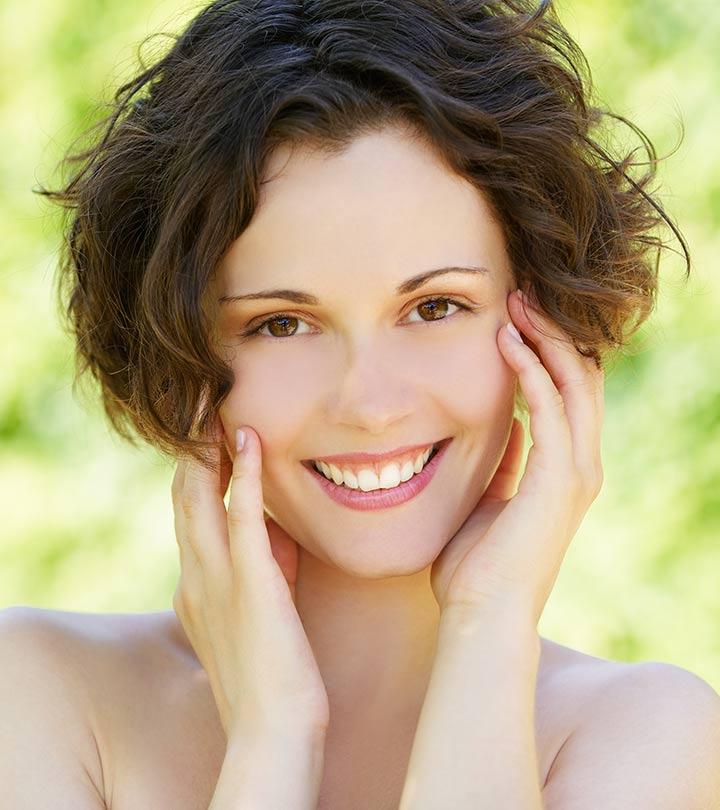 When it comes to addressing skin-specific issues, face serums are the best! These are rich in powerful active ingredients, such as retinol, vitamin C, niacinamide, hyaluronic acid, and much more. Each of these ingredients is meant to address specific skin issues – like fine lines, acne, wrinkles, or dark spots. If you are looking for targeted results, we have a list of our absolutely favorite formulations right here. Scroll down and pick your favorite.
Top 16 Best Face Serums of 2021
Best Anti-Aging Serums (For Wrinkles and Fine Lines)
Remember: You have to use the serums properly and for at least 2-3 months to get results.
Product Claims
This lightweight serum claims to help your skin retain its youthful look and improve its radiance. It helps to reduce wrinkles and fine lines and also claims to enhance the appearance of acne scars.
Pros
Non-comedogenic
Paraben-free
Suitable for all skin types
No harmful chemicals
Non-sticky
Cruelty-free
Cold-processed
Cons
None
Note: Overusing or incorrectly using face serums containing vitamin C may worsen your skin issues.
Product Claims
This is a must-have in your anti-aging skin care arsenal. This retinol-infused serum helps to improve the appearance of wrinkles and fine lines. It claims to improve your skin texture and make it radiant.
Pros
Contains ceramides and niacinamide
Non-comedogenic
Fragrance-free
Non-irritating
Developed by dermatologists
Cons
Product Claims
This serum is specially formulated to target the signs of aging, including wrinkles, fine lines, and pigmentation. It claims to improve your skin texture and tone. This is a lightweight formula that easily penetrates your skin and can be used with other skin care products.
Pros
100% vegan
Suitable for all skin types (including sensitive skin)
Paraben-free
Silicone-free
Contains botanical extracts
Cons
None
[ Read – St.Botanica Retinol Professional Facial Serum Review ]
Product Claims
This is an anti-wrinkle serum that is formulated with retinol, magnesium, and zinc. It claims to boost the skin's renewal process and reduce the appearance of wrinkles and fine lines. It also claims to reduce crow's feet and improve your skin's firmness.
Pros
Lightweight
Silky texture
Improves skin texture
Hygienic packaging
Cons
This anti-aging face serum is suitable for normal to combination skin. It contains hyaluronic acid and shea butter that keep your skin hydrated and make it appear plump. It also contains rosehip seed oil that boosts collagen production. The argan oil and sweet almond oil repair UV damage and minimize open pores. If you are looking for a face serum minus any harsh chemicals, this should be your choice.
Pros
Paraben-free
Petrochemical-free
Sulfate-free
Contains natural ingredients
No harsh chemicals
Non-sticky
100% herbal
Gets absorbed fast
Cons
None
Best Serum For Discoloration And Hyperpigmentation
Product Claims
This serum is specially meant for Asian skin that is sensitive. It has a high-tolerance formula that doesn't irritate the skin. Its polyphenol-rich formula reduces dark spots and pigmentation and brightens the skin.
Pros
Fragrance-free
Paraben-free
Alcohol-free
Non-irritating
Cons
None
Product Claims
This brightening serum claims to reduce uneven skin tone and dark spots. The formulation contains ferulic acid and other ingredients that start working on your skin within two weeks. This product is meant for overnight application. However, if you are using it in the morning, layer it up with SPF.
Pros
Fragrance-free
Hypoallergenic
Suitable for all skin types
Cons
Results may vary depending on skin type.
Product Claims
This serum contains hydroquinone and has a fast-acting formula. It reduces the appearance of dark spots, age spots, and pigmentation. It evens out your skin tone and gives you a brighter complexion. It also claims to prevent future spots and pigmentation.
Pros
Suitable for all skin types
Paraben-free
Sulfate-free
Phthalate-free
Gluten-free
Cons
Best Hydrating Serum
Product Claims
The WOW Skin Science Vitamin C Face Serum fights aging signs and free radicals. It is infused with hyaluronic acid, vitamin C, and witch hazel that help brighten the skin. This serum revives dull skin, removes fine lines, and adds a dewy glow to your skin.
Pros
Vegan
Paraben-free
Gluten-free
Silicone-free
Mineral oil-free
Suitable for all skin types
Cons
None
Product Claims
This serum combines the power of both serum and oil. It claims to recharge and replenish your skin and keep it hydrated. It works overnight to make your face look glowing and refreshed in the morning.
Pros
Suitable for all skin types
Non-greasy
Lightweight
Quickly absorbed
Paraben-free
Silicone-free
100% vegan
Cons
None
[ Also Read: The Body Shop Vitamin C Serum Reviews ]
Product Claims
This serum has a hydration-support formula with hyaluronic acid. Along with vitamin B5, the acid provides multi-depth hydration to your skin and makes it plump. This reduces the appearance of fine lines and wrinkles, and your skin appears nourished.
Pros
Oil-free formula
Silicone-free
Alcohol-free
Fragrance-free
100% vegan
Cruelty-free
Cons
None
Product Claims
This serum contains chia seed extract that makes your skin feel hydrated. Chia seeds are known to absorb moisture 10 times their weight. It locks in moisture to your face and makes it appear plump and nourished.
Pros
Contains GMO-free chia seeds
Non-oily
Lightweight
Quickly absorbed
Suitable for all skin types (gentle on sensitive skin)
Easy application
Pleasant fragrance
Hygienic packaging
Cons
None
Best Face Serums For Acne And Related Issues
Product Claims
This product work on factors that cause acne. It claims to help reduce excess sebum production and keeps your skin pores unclogged. It also claims to prevent the growth of acne-causing bacteria and repair your skin to prevent further breakouts.
Pros
Contains botanical extracts
Paraben-free
Sulfate-free
No harsh chemicals
Cons
None
Product Claims
This lightweight serum is developed for problematic skin. It is fast-absorbing and contains salicylic acid that prevents pore clogging. It soothes your irritated skin and keeps it hydrated.
Pros
Oil-free
Suitable for combination, oily, and acne-prone skin
Prevents breakouts
Works as claimed
Cons
Product Claims
This product contains botanical extracts that neutralize free radicals and reduce skin irritants. It claims to prevent acne, pimples, skin dryness, and blemishes.
Pros
Visible results in 2-3 weeks
Lightweight
Easy to apply
Quickly absorbed
Contains natural extracts
Contains vitamin C
Cons
None
Product Claims
Often, the lack of hydration causes breakouts. This lightweight serum keeps the skin hydrated and reduces the number of breakouts. It calms redness, prevents irritation, and reduces the skin pore size to prevent future breakouts.
Pros
Contains SPF 30
Contains natural extracts
Contains antioxidants
Contains niacinamide
Cons
None
[ Also Try – Truderma Vitamin C Serum 20% ]
The serums listed above work wonders to reduce wrinkles and dull skin. But, there are a few things that you need to consider before making your purchase. Check them out in the next section.
Things To Consider Before Buying A Serum For Wrinkles And Skin Dullness
It is essential to consider your skin type before buying any skin care product to get its full benefits. A serum that is meant for oily skin will not work well on dry skin, and vice-versa. So, if you have oily skin, opt for a serum that gets absorbed quickly to minimize the shine on your face. For dry skin, choose a hydrating and moisturizing serum that can nourish your skin from within.
Ingredients have a significant role to play in the effectiveness of a skin care product. The use of high-quality and natural ingredients not only make the products safe to use on any type of skin but also keeps rashes, redness, and skin irritation at bay. Choose a serum with natural ingredients for the best results. For sensitive or acne-prone skin, consult a dermatologist to get the perfect serum that won't aggravate your skin condition. Additionally, always check the ingredients list before buying any serum to avoid anything that you may be allergic or sensitive to.
Quality plays the most crucial role in skin care products. Therefore, choose a good-quality serum. When we talk about quality, it means that the product should meet the specified industry standards and be clinically tested and approved.
Cost does not always determine the effectiveness of the product. An expensive serum may not necessarily meet your skin's needs. Therefore, invest in a serum that is suitable for your skin type and concern and stay away from cheap and bad-quality serums.
We care for your skin as much as you do. Hence, we have compiled this list of the best face serums after doing extensive research. Hope you found what you were looking for in this list. If you think we missed including a product, let us know. Post your comments and suggestions in the box below.
Recommended Articles:
The following two tabs change content below.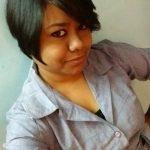 Ramona is a journalist-turned-content writer. She holds a Master's degree in English Literature and has been writing for the digital world for over five years. She specializes in writing for Skin Care. She has done a certificate course titled 'Dermatology: Trip To The Skin', offered by Novosibirsk State University. She believes that beauty begins with a good skin care regimen and is on a mission to eliminate all toxins from her routine. She helps and guides readers in selecting products and ingredients specific to their skin type/issue. When Ramona is not working, her books and passion for music, good food, and traveling keep her busy.