11 Best Anti-Aging Serums Available In India – 2020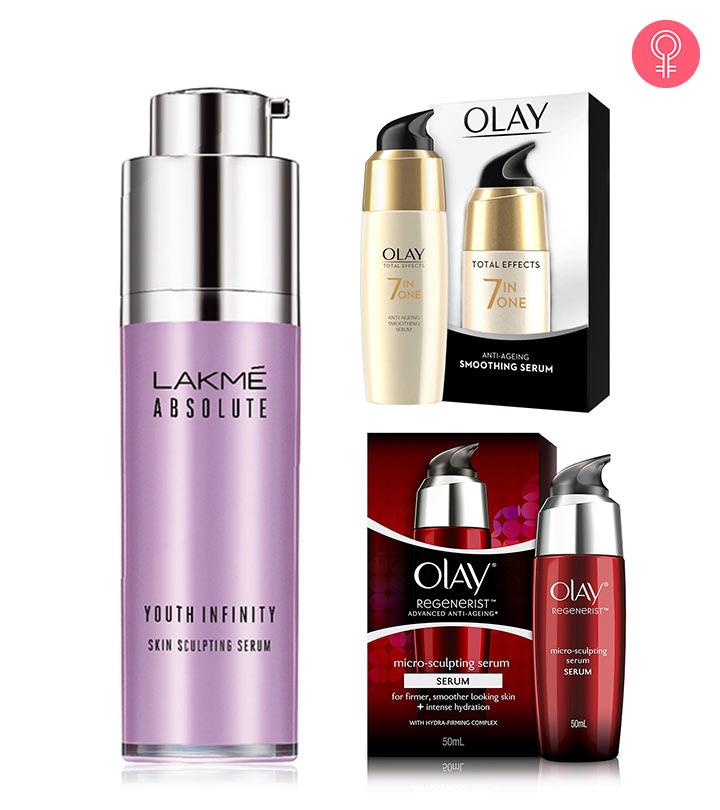 Aging is a dreaded nightmare for women, especially when we want to retain that youthful radiance of our 20s for as long as possible. The stress of modern lifestyle, combined with the pollution around us, adds to our worries. But, you don't need to get stressed out anymore. We have compiled a list of the 11 best anti-aging serums that you can try out to regain that healthy glow that you were naturally blessed with. Read on!
 Top 11 Anti-Aging Serums Of 2020
Product Claims
Biotique Bio Dandelion Visibly Ageless Serum is a rare combination of pure dandelion – that is rich in vitamin E and minerals – and nutmeg oil. These powerful ingredients nourish your skin cells and give you a radiant complexion. Besides brightening your skin, this serum also helps with microcirculation and cell regeneration to reduce fine lines and dark spots.
Pros
Suitable for all skin types
Gentle on sensitive skin
Ideal for daily use
Organic formula
Dermatologist-tested
Travel-friendly packaging
Paraben-free
Preservative-free
Cruelty-free
Affordable
Cons
None
Product Claims
Blue Nectar Kumkumadi Radiance Glow Night Serum is a concentrated kumkumadi oil serum that contains a highly potent formulation of vital herbs like saffron and nagkesar infused with pure sandalwood oil. It helps fight the signs of aging and brightens your skin tone. Its regular use helps reduce fine lines and wrinkles by intensely hydrating your skin. It also helps your skin fight age spots and improves your skin tone.
Pros
Suitable for all skin types
Ideal for daily use
Reduces puffiness around eyes
Natural ingredients
No harmful chemicals
No mineral oils
No synthetic colors
Paraben-free
SLS- and SLES-free
Travel-friendly packaging
Cons
Product Claims
The St. Botanica Age-Defying & Skin Clearing Serum is infused with 15% vitamin C, vitamin E, and hyaluronic acid to restore a youthful luster and glow to the skin. The vitamins C, E, and B3 penetrate skin deeply and boost its integrity. The serum repairs and tightens sagging skin for a smoother appearance. The invigorating hyaluronic acid, retinol, and aloe vera balance skin hydration, promote collagen production, refine fine lines, and restore one's flawless complexion.
 Pros
Paraben-free

Cruelty-free

Silicone-free

No mineral oil

Plumps up skin

Anti-aging serum

Improves skin tone

Lightweight

Suitable for all skin types
 Cons
Product Claims
Olay Total Effects 7-In-One Anti-Ageing Smoothing Serum fights the seven signs of aging and gives you soft, supple, and youthful skin. This serum provides intense moisturization to dry skin and prevents flakiness by keeping your skin well-hydrated. Its anti-aging formula reduces fine lines and smoothens wrinkles. Using it regularly gives you an even-toned complexion that is free of blemishes and dark spots.
Pros
Suitable for normal to dry skin
Ideal for daily use
Gentle on sensitive skin
Travel-friendly packaging
Lightweight texture
Non-greasy
Non-drying
Gets absorbed easily
Provides intense hydration
Cons
Product Claims
Ryaal Anti-Aging Vitamin C Serum reduces the appearance of fine lines and wrinkles and boosts collagen production. It lightens sun and age spots to improve your skin tone and give you a revitalized and youthful complexion. This advanced anti-aging formula contains vitamins C and E that have antioxidant properties. The hyaluronic acid in this formula keeps your skin well-hydrated. Overall, this serum offers complete protection against premature skin aging.
Pros
Suitable for oily skin
Ideal for daily use
Organic ingredients
No harsh chemicals
Paraben-free
Fragrance-free
Travel-friendly packaging
Affordable
Cons
May irritate sensitive skin
Product Claims
Olay Regenerist Advanced Anti-Ageing Micro-Sculpting Serum renews the outer layer of your skin one cell at a time. It helps regenerate your complexion quickly and strengthens the moisture barrier of your skin. This serum delivers intense hydration to dry and mature skin, making it look firmer and visibly lifted. Its regular use helps reduce lines and wrinkles without the need for clinical treatment.
Pros
Suitable for normal to dry skin
Ideal for daily use
Gets absorbed quickly
Non-greasy formula
Dermatologically-tested
Non-comedogenic
Paraben-free
Travel-friendly packaging
Cons
Expensive
Contains added fragrance
Product Claims
Flaunt youthful skin that exudes radiance and glow with the Lakme Youth Infinity Skin Firming Serum. This anti-aging serum is enriched with the skin lightening qualities of luminizing pearl that brightens your skin tone instantly. It visibly reduces spots, blemishes, patchy skin, and wrinkles to give you a youthful look. The Insta Collagen Boosters in this formula tighten your skin by improving its elasticity.
Pros
Suitable for all skin types
Ideal for daily use
Gets absorbed easily
Non-greasy
Keeps skin hydrated
Travel-friendly packaging
Paraben-free
Cons
Expensive
May cause breakouts
Product Claims
Unloc Mixify Anti-Aging Skin Serum is made using pure ingredients like hyaluronic acid, vitamin C, and natural plant extracts of barberry, mushroom, lemon, and licorice. Its anti-aging benefits include producing collagen, smoothing fine lines, reducing wrinkles, and brightening and evening out your skin tone. The hyaluronic acid in it replenishes moisture, which is crucial for getting younger-looking skin.
Pros
Suitable for all skin types
Provides intense hydration
Non-comedogenic
Vegan
Cruelty-free
Affordable
Travel-friendly packaging
Cons
May cause breakouts
Does not get absorbed easily
Strong fragrance
Product Claims
The Moms Co. Natural Vita Rich Face Serum is formulated using vitamins C, B3, B5, and E, hyaluronic acid, and soybean phospholipids. This serum penetrates deep into your skin to hydrate and brighten your skin and help reduce pigmentation and fine lines. It replenishes your skin and corrects uneven skin tone using natural ingredients, such as primrose oil and chia seeds.
Pros
Ideal for daily use
Keeps skin hydrated
No synthetic fragrance
No mineral oils
No sulfates
Paraben-free
Cons
May cause breakouts
Sticky consistency
Strong smell
Product Claims
Recast Pure Hyaluronic Acid Serum contains pure hyaluronic acid, a powerful moisturizer and humectant. It replenishes water from outside and holds water within, helping in improving the hydration and elasticity of your skin. Using it regularly improves skin tone noticeably by making your skin plump, smooth, bright, and soft. It also boosts your skin's capacity to heal wounds naturally.
Pros
Ideal for daily use
Alcohol-free
Chemical-free
Fragrance-free
Affordable
Cons
Causes dryness
May cause breakouts
Does not get absorbed easily
Product Claims
Khadi Global Vitamin C Serum claims to fight the pesky signs of aging and prevent them from forming in the future. The antioxidant properties of vitamin C defend your skin from the aging effects of invisible aggressors like pollution and harmful UV rays. This serum also lightens smile lines, fine lines, and wrinkles and gives your complexion the ultimate healthy radiance.
Pros
Suitable for all skin types
Lightweight formula
Paraben-free
Cruelty-free
Vegan
Cons
Strong fragrance
May cause breakouts
Expensive
May irritate oily skin
Watching the signs of aging appear on your skin can be difficult. Therefore, it is best to combat them early on by using an anti-aging serum. Which of these would you pick to pamper your skin? Let us know in the comments section below.
Recommended Articles:
The following two tabs change content below.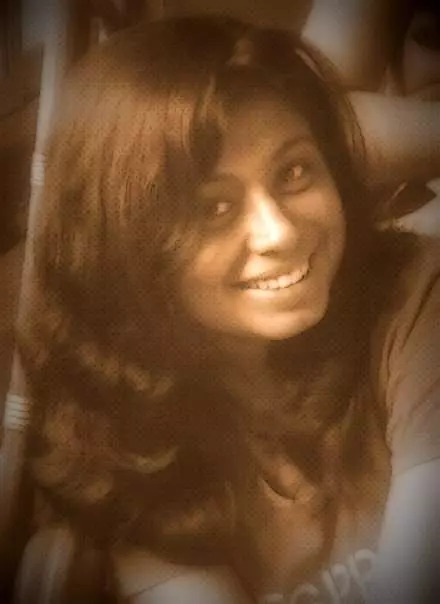 Latest posts by Sakshi Bahal (see all)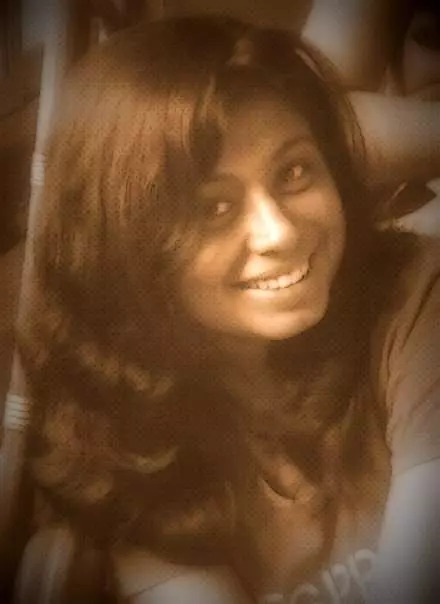 Sakshi Bahal
Sakshi Bahal has a Masters degree in English Literature from Calcutta University. She was a part of the editorial team of her school magazine. Her love for writing inspired her to take up literature and follow that up with creative writing after completing her education. She has been writing on beauty and skin care for the past 4 years.Sakshi has also authored a compilation of high school essays. A self-declared bookworm, she enjoys traveling, music, movies, and lots of coffee.