10 Best Anti-Aging Serums for 2019 Available in India
Aging! This can be worst nightmare of woman's life. And what makes it is even harder is that the stressful and polluted environment of today only speeds up the aging process!
If you're looking for the best anti aging creams, then it is very important that you choose the best anti aging serum for your skin, so that it can fight with the signs of aging while helping you to get back that youthful and beautiful younger looking skin. To help fight this aging process, we recommend you these 10 anti aging serums available in India. Check them out!!
Top 10 Anti-Aging Serums In India
1. L'Oreal Paris Youth Code Luminize Super Serum:
Youth Code Luminize is a super serum from L'Oreal Paris. It has a creamy fluid texture which is enriched with vitamin C that helps in improving the skin tone, corrects dark spots, limits the pigment production and reduces dullness. It provides a luminous skin tone by making it smooth, supple and youthful.


2. Lakme Youth Infinity Skin Firming Serum:
Youth Infinity Skin Firming Serum is infused with insta collagen boosters TM, which penetrates deep into your skin to give you a brighter skin. This product is clinically proven and suitable for all skin types. It gently exfoliates dead skin cells, blemishes and dark spots. Niacinamide content in it lightens skin and gives you a glowing skin.


3. Pond's Gold Radiance Precious Youth Serum:
This wonderful serum helps to restore the skin's nutrients and eradicates the age spots. It has gold mirco-particles present in it which adds a natural glow to your dry and dull skin. It is also enriched with vitamin B3 which helps in getting rid of freckles and blemishes on your face. Thus, making it look more youthful, younger and peppy.


[ Read: How To Apply Hair Serum  ]
4. Olay Total Effects 7 in one Cream + Serum:
Olay Total Effects 7 is a cream and serum duo with Spf 15. This serum not only helps in reducing the wrinkles, fine lines and dark spots, but it also protects the skin from harmful sun rays and other environmental aggressions. It also evens the skin tone while making it look more beautiful and young.


[ Read: Olay Total Effects 7 in One Anti-Ageing Fairness Cream Review ]
5. Revlon Age Defying Deep Re-Shaping Face and Contour Serum:
It is an intensive treatment to eradicate visible signs of aging while revealing a younger looking skin. It improves the text of the skin while making it look more beautiful, young and sculpted. It also tones the facial contours which make your skin look firm and healthy.


[ Read: Matrix Hair Serums Available In India ]
6. Biotique Bio Dandelion Ageless Lightening Serum:
This is an herbal anti aging serum which is enriched with Vitamin E and Minerals that helps in restoring skin's charm and youthfulness naturally. It rejuvenates the cell membranes which result into a healthy and beautiful skin.


7. The Body Shop Vitamin E Moisture Serum:
This serum refines and smoothes your skin while keeping it moisturized and protected from the harmful environment elements. It is enriched with vitamin E, rice bran oil and wheat germ oil that reduces the signs of aging and nourishes the skin. It creates a protection shield to fight premature aging.


 [ Read: Best Serums For Dry Skin ]
8. Kaya Firm and Lift Serum:
Kaya Firm and Lift Serum contain potent peptides which help to reduce wrinkles, dark spots, fine lines and other signs of aging. It also relaxes facial muscles while keeping the skin rejuvenated and hydrated.
9. Vedic Line Papaya Bio Gel Serum:
Getting back your youthful skin is easy with Vedic Line Papaya Bio Gel Serum. Its oil-free formula is enriched with vitamin E and C that reduces the signs of aging like wrinkles, dark spots etc. It makes your skin look younger and protects it by deeply moisturizing it.


10. Forest Essentials Advanced Soundarya Age Defying Facial Serum:
This is a very wonderful from Forest Essentials which improves the skin elasticity and making it look more radiant, younger and satin-like textured. It is a perfect solution for visible signs of anti-aging which will make your look beautiful and youthful.


*Subject to Availability
Have you tried any of these anti-aging serums? Which anti-aging serum will you pick out of these? Let us know in the comments section below.

The following two tabs change content below.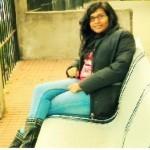 Latest posts by Anamika M (see all)