13 Best Dead Sea Products For Glowing And Radiant Skin
Save that trip to the salon and pamper your skin with special-formulated Dead Sea products.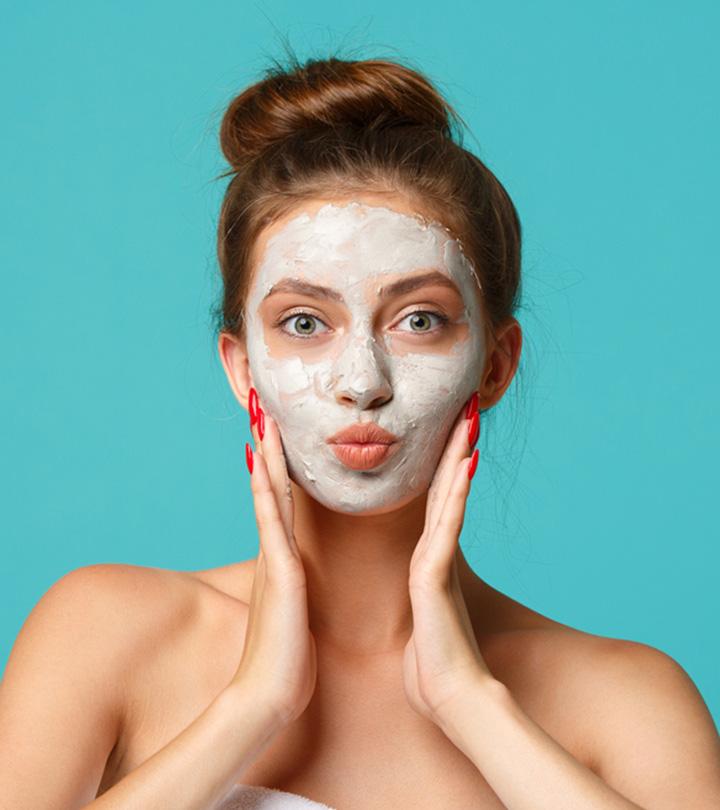 If you do not have the time to visit the spa and give your skin some TLC, worry not because we have a solution for you. The best dead sea products for glowing skin will save you time and expenses and give you the desired results from the comfort of your home. Unfortunately, our busy lifestyles leave us with very little time for a relaxing spa or an elaborate skin care routine. But that does not mean you have to stop pampering your skin. The Dead Sea products ensure proper nourishment and are a must-have in your vanity.
Wondering what Dead Sea products are? These skin care products are rich in mud, salt, potash, potassium, sodium, and magnesium. These potent minerals have numerous health benefits and make your skin firm and radiant. In this article, we have compiled a wide range of products infused with Dead Sea minerals and are loved by the customers. Swipe up!
Top 13 Best Dead Sea Products To Look Out For In 2023
Pros
Alcohol-free
Cruelty-free
No parabens or sulfates
Contains vitamin E
Cons
May not be suitable for extremely sensitive skin
Price at the time of publication: $16.95
Pros
Hypoallergenic
Vegan
Ideal for daily use
Paraben-free
Cons
Price at the time of publication: $18.0
Pros
Non-toxic
Eco-friendly
Cruelty-free
Paraben-free
Suitable for all skin types
Cons
Some may find it slightly greasy.
Price at the time of publication: $26.99
Pros
Non-GMO
Cruelty-free
Fragrance-free
Reduces the appearance of fine lines and deep wrinkles
Antifungal properties
Cons
May not be best suited for very dry skin
Price at the time of publication: $17.99
Pros
No greasiness
Moisturizes the skin
Paraben-free
Allergy-tested
Ideal for men and women
Vegan
Cons
Price at the time of publication: $28.0
Are you looking for the best way to remove dirt, makeup, oil, and pollutants from your skin? If yes, you must try the Premier By Dead Sea Premier Exfoliating And Cleansing Facial Gel. This gel helps in balancing your skin and prevents it from dryness too. It does not disrupt the moisture barrier of your skin and instead keeps your skin hydrated. This nourishing product is formulated with jojoba oil, witch hazel extract, Dead Sea salt minerals, sweet almond oil, and lemon that allows your skin to feel alive again! It boasts a pleasant fragrance and helps in keeping your skin healthy and happy. It's time to make your skin soft, clean, and smooth with this soothing product that is non-irritating and non-drying.
Pros
Cruelty-free
Paraben-free
No mineral oil
No petroleum
No preservatives
Soap-free
Dermatologically-tested
Non-comedogenic
Cons
Might not be suitable for sensitive skin.
Price at the time of publication: $33.99
This highly-nourishing and soothing body lotion infused with honey and milk is a fantastic choice for those struggling with dry skin. It keeps your skin moisturized, replenished, and hydrated all day long. Formulated with chamomile extract, avocado oil, vitamin A, D, and, E along with other essential minerals, it soothes your skin and keeps it non-irritated. It also reduces the appearance of fine lines and wrinkles by fighting against free radicals.
Pros
SLS-free
Paraben-free
Not tested on animals
Not greasy
Gets absorbed easily
Cons
Some may not like the scent.
Price at the time of publication: $22.99
Here's a chance to start your day on a positive note with  fresh and nourished skin. The AVANI Dead Sea Cosmetics Mineral Enriched Moisturizing Cream helps restore your skin's moisture level and prevents it from drying. This product is formulated with Dead Sea minerals that provide a nourishing effect to your skin and make it look smooth, soft, and radiant. It also contains aloe leaf extracts, jojoba seed oil, and algae extracts to exfoliate the skin. For a thorough review of the product, have a look at this YouTuber's video.
Pros
Cruelty-free
Suitable for all skin types
No harm to your skin
Makes the skin soft
Cons
Some may find the fragrance intense.
Price at the time of publication: $18.49
Pros
Hypoallergenic
Vegan
Paraben and phthalate-free
No GMO
SLS/SLES-free
No mineral oil
Cons
Price at the time of publication: $76.0
The Swisa Beauty Sensation Dead Sea Facial Peel is a fantastic facial product as it gives you a spa-like experience at the comfort of your home. This facial peel provides your skin with softness and replenishment effortlessly. It helps in improving your skin tone and removes dead skin cells while preventing dryness. This product has the greatness of vitamin A, C, and E, which purify the skin by fighting against free radicals and getting rid of blackheads and whiteheads too. It contains green tea extract, rosemary, ginseng, and echinacea that allows you to look younger than ever.
Pros
Balances the pH of the skin
Suitable for all skin types
Easy to apply and remove
Can be used daily
Cons
Price at the time of publication: $22
Get ageless beauty with the Premier By Dead Sea Premier BIOX Total Age-Defying Cream, which is made of aloe vera gel, jojoba oil, vitamin E, and retinol. This product helps you feel fresh and clears your skin by getting rid of dead skin cells and dirt. It also prevents your skin from sagging and instead tightens it. It can also protect your skin from UV rays and make your skin soft too. This hydrating product gets absorbed easily and thus makes your skin look healthy.
Pros
No parabens
No SLS/SLES
No petroleum and preservatives
Not greasy
Cons
Price at the time of publication: $84.9
Pros
Treats cellulite
Smoothens stretch marks
Cruelty-free
Affordable
Cons
Price at the time of publication: $8.25
Pros
Helps remove makeup
Softens the skin
Suitable for sensitive skin
Gentle exfoliation formula
Sulfate-free
Cons
Price at the time of publication: $13.99
Here is a buying guide that will help you understand how to choose Dead Sea products for your skin and understand its benefits too.
How To Choose Dead Sea Products
Here are few things you must put into consideration when buying a Dead Sea product for yourself:
The ingredients present in the product must suit your skin type. Dead Sea products for dry skin should have the ability to nurture it and make it soft, thus your product must have hydrating minerals such as sodium which increases the moisture level of your skin and keeps it aerated for ample hydration. If you want your skin to look younger, the product should ideally have magnesium as it protects your skin and balances the temperature as well. Calcium, on the other hand, improves blood circulation of your skin.
There are many types of Dead Sea products that serve a different task and offer a host of benefits:
Soap: It cleanses your skin and eliminates trapped particles in your skin. It allows your skin to absorb moisture and makes it feel clean and hydrated.
Scrub: It acts as an exfoliator and helps to get rid of dead skin cells and improves blood circulation too. The scrub unclogs your pores and removes trapped impurities as well.
Bath salts: It helps to soften your bath water and allows your skin to absorb the minerals, thus increasing its nourishing effects. You can use it while taking a hot bath as these luxurious bath salts increase your core body temperature and in turn increase vasodilation, which helps flush the toxins out.
Face masks: Masks are known to increase blood flow through your skin and keep the oxygen level high to keep your skin fresh all day long. It also removes toxins and purifies your skin. Alternatively, you can also invest in a Dead Sea face wash.
Lotion: These help to lock in moisture and allows your skin to feel hydrated and nourished. It repairs damaged skin cells and replaces it with new ones.
Hair spray: These allow you to add volume to your hair and improve its texture too. Such products also promote hair growth and add softness and shine too.
Every Dead Sea product has a unique property and hence has different usage and frequency too. A soap bar can be used on a regular basis as it acts as a facial cleanser but a face mask should only be applied twice or thrice a month as regular use can damage the skin and cause dehydration. One must read the instructions before purchasing a product as it will help in getting maximum results without affecting your skin and hair.
Benefits Of Dead Sea Mineral Salts
Dead Sea mineral salts have various benefits and are known to fulfill various purposes too.
For the skin
Removes whiteheads and blackheads
Prevents acne and blemishes
Cleans and detoxifies the skin
Hydrates and improves moisture balance of the skin
Maintains the pH level of your skin
Tightens the skin and unclogs pores
Treats eczema and psoriasis
Reduces the appearance of fine lines and wrinkles
For the hair
Adds volume
Improves the texture
Adds shine and smoothness
Prevents breakage and hair loss
Improves the health of the hair
Others
Stress reliever
Repairs damaged tissues
Relieves joint pain
Strengthens the bones
Improves heart health
Improves blood circulation
Calms the nervous system
Aromatherapy
Why Trust Stylecraze
Vaishnavi Kothuri, the author of this article, lives and breathes skin care. She has curated this list of the best Dead Sea products made from various ingredients from the mineral-rich sea after going through several websites and sifting hundreds of user reviews online. These Dead Sea products have a bunch of excellent benefits for the skin, making it firm and radiant.
Are Dead Sea skin care products good?
Yes, they definitely are! They provide various health benefits and are known to improve your skin most effectively. It helps in curing acne, psoriasis, eczema, and blemishes. They also help in exfoliating your skin and moisturizing it too. Other than your skin, it also improves the health of your hair, making it soft and shiny.
How often should you take a Dead Sea salt bath?
Depending on your skin condition such as psoriasis and eczema to name a few, you can take a Dead Sea salt bath 3-4 times a week. The frequency of application can differ based on the results you receive.
Should you rinse off after the Dead Sea salt bath?
Yes, if you leave the dead sea salt to dry by itself you will end up with dry skin.
Are Dead Sea products cruelty-free?
Yes, most Dead Sea salt products are cruelty-free.
Can Dead Sea products remove dark spots?
Yes, Dead Sea products can remove dark spots and blackheads. These products are infused with essential skin minerals that provide gentle exfoliation of the skin.
What do Dead Sea minerals do for your face?
Dead sea minerals improve skin barrier function, enhance skin hydration, and reduce inflammation.
Does Dead Sea mud even tone the skin?
Yes, Dead sea mud has infused minerals that even texture and tone by removing dark spots, hydrating the skin, and giving you a healthy glow.