Top 10 Dead Sea Products Of 2020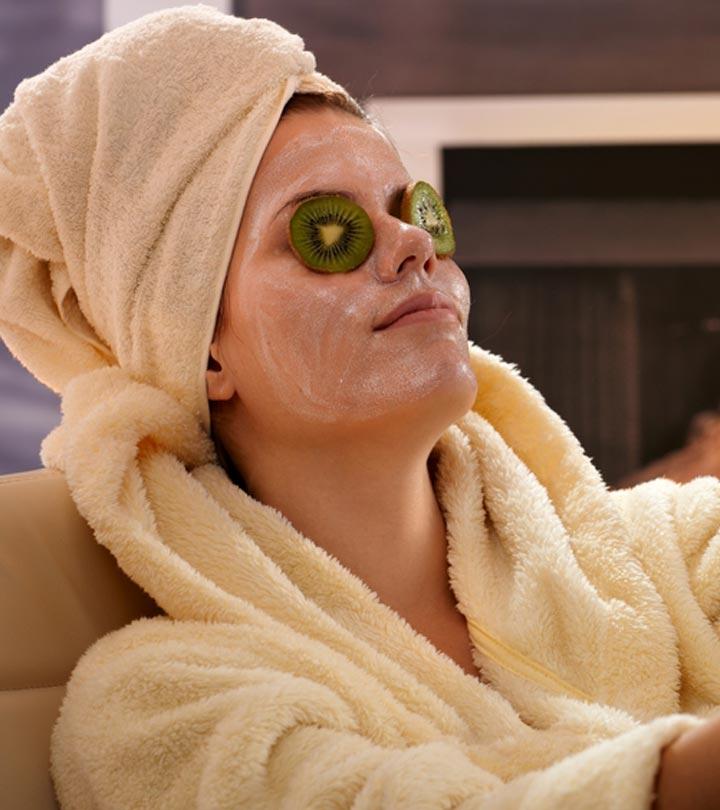 Have you been finding it difficult to choose the right skin care product of late? With an ever increasing list of products available today, this task seems to get more daunting with every passing day. But this is where we are going to help make it easier for you! The mineral and vitamin-rich Dead Sea salt products in the market today, help in revitalizing and rejuvenating the skin. Infused with minerals like magnesium, calcium, and potassium, these products alleviate skin issues and eliminate signs of aging, making your skin soft. Dead Sea products range from bath soaks, hair sprays, scrubs to moisturizers, and even facial peels. The salt cleanses and exfoliates, thereby helping in detoxifying the skin.
Now that we know how Dead Sea salt helps our skin stay healthy, let's look at the 10 best Dead Sea products.
Top 10 Dead Sea Products Of 2020
Are you struggling with skin problems like acne, dead skin cells, oily skin, or blackheads? No need to worry, Aria Starr Mineral Rich And Natural Dead Sea Mud Mask is the perfect choice for your facial skin. Made with the finest quality of Dead Sea mud and a professional spa formula helps you remove blackheads and clean pores. The fusion of Black Sea mud with aloe vera, shea butter, and jojoba oil removes various impurities of the skin and detoxifies it. Apart from this, it absorbs the excess oil, removes dead skin cells and dirt, and leaves your skin moisturized.
Pros
Perfect for oily skin
Deep-cleansing formula that cleanses pores
Increases blood flow to skin cells
Contains natural minerals
Suitable for both men and women
Cons
Not suitable for sensitive skin type
Expensive
Perfect for all skin types, this dead sea mud mask is one of the best products for body and facial skin. If you have oily, dry, normal, or sensitive skin, this could be the perfect treatment for all your skin problems. It is an exotic blend of minerals with aloe vera, vitamin E, calendula oil, sunflower seed, and jojoba oil that gently cleanses and purifies skin pores. Dead Sea mud provides a soothing exfoliation effect that removes the excess oil, dirt, dead skin cells, and impurities from the skin.
Pros
Suitable for all skin types
Promotes younger-looking skin
Composed of natural herbs and minerals
Suitable for both face and body
FDA-approved
Cons
Not suitable for sensitive and combination skin types
Majestic Pure Cosmeceuticals Dead Sea Mud Mask is a natural way to take care of your skin! Whether you use it on your face or body, it refines your skin and promotes glowing and flawless complexion. It is made with a special formula of Dead Sea mud, salts, and minerals that promote clear skin. Moreover, it helps clear pores, removes dirt, and is suitable for sensitive skin type. Use twice or thrice a week for the best results.
Pros
Suitable for sensitive skin type
Can be used on face and body
Promotes a glowing and healthy skin tone
Promotes even texture
Cons
Expensive
May dry your skin out causing itching
This infusion of tea tree oil and dead sea mud is one of the finest products to be added to your daily skin routine. It helps detoxify skin, removes excess oil, and nourishes the skin from within. Dead Sea mud contains a high percentage of salt and minerals that promote an even skin tone; additionally, it assists in deep-cleansing of pores and removes impurities, thereby improving skin texture. Moreover, ingredients like jojoba oil and vitamin C, which work wonders on your skin, offer a blast of freshness, and reduce blackheads.
Pros
Contains natural minerals and ingredients
Moisturizes and nourishes all skin types
Reduces acne scars, black, and whiteheads
Suitable for detoxifying skin
Cons
Might irritate sensitive skin
AHAVA Active Dead Sea Minerals Purifying Mud Mask is a deep cleansing beauty mask that purifies and detoxifies facial and neck skin. It offers a cleaner, brighter complexion and removes excessive oil from the skin. The mask provides smoothness and hydration to the skin, making it feel soft and supple. For effective results, apply the mask twice a week for two minutes and then rinse it off with lukewarm water.
Pros
Gives your skin a younger look
Improves blood flow
Cons
Avani Mineral Enriched Moisturizing Cream offers a unique combination of natural ingredients that helps in maintaining the moisture level of the skin. This cream is formulated with the goodness of natural ingredients and Dead Sea minerals. The regular use of this moisturizing cream promotes radiant and smooth skin. This moisturizing cream can be used as a make-up base as well.
Pros
Deeply moisturizes the skin
Suitable for all skin types
Composed of all-natural ingredients and minerals
Promotes a clear skin tone
Cons
The floral scent is strong
Are you looking for a natural product to rid your skin of dead skin cells and impurities? Swisa Beauty Dead Sea Facial Peel is a fantastic product made from Dead Sea minerals and salt. It is a natural, detoxifying product that contains aloe barbadensis leaf extract and various other natural ingredients such as grapefruit extract that is best known to remove whiteheads, blackheads, and improve skin tone. Additionally, it also repairs sun damage, uneven skin tone, and helps improve facial lines and wrinkles as well.
Pros
It reduces wrinkles and age spots
Works as an anti-aging product
Maintains the pH balance of skin
Reduces sun damage
Perfect for detoxifying skin
Cons
This Dead Sea mud mask is enriched with smoothening minerals that gently cleanse your skin. The nourishing antioxidants remove dead cells, excess oil, and toxins from the skin. This mask is infused with a replenishing blend of collagen to make your skin firm. It comes with a sponge for easy cleaning and smooth application experience. The product is suitable for all skin types.
Pros
Leaves skin young and glowing
Reduces skin pores
Moisturizes your skin
Cons
Your skin might get itchy
AHAVA Active Dead Sea Minerals Purifying Mud Soap is an ideal soap for oily skin. Its oil free and antibacterial formula removes impurities, grime and excess oil from the skin, thus imparting a natural and fresh glow. This soap gently scrubs away the dirt trapped in your skin. It is a cleansing soap that can be used on your face and body as well.
Pros
Effectively removes pollutants and dirt from the skin
Doesn't contain petroleum and paraben
Ideal for both face and body
Cons
Gift yourself some me-time with the Pure Body Naturals Natural Face Mask Collection! It is a set of three products; Dead Sea mud mask, bentonite clay, and activated charcoal mask. Dead Sea mud mask provides hydration and detoxifies the skin. Activated charcoal helps reduce the signs of acne and bentonite clay cleanses facial skin. When combined together, these three products impart a radiant glow to your skin.
Pros
Formulated using clay, charcoal mask, and Dead Sea mud
Perfect combination of all-natural minerals
Leaves skin with a natural glow
Cons
Not suitable for dry skin
There you have it! Whether it is Dead Sea mud, mineral, water, or Dead Sea salt, all these products offer numerous benefits to your skin, body, and hair. So, it is important to know what you need it for before you purchase one. All the 10 above mentioned products offer quality, glow and flawless skin effortlessly. So, go ahead and pick one with utmost confidence.
Did you find this post helpful? Do let us know in the comments below?
Expert's Answers For Readers' Questions
What is the best Dead Sea salt product?
You can choose any one of the 10 products mentioned above, as per your skin condition and need. Dead sea products are not only restricted to the skin. There are numerous hair care products as well.
Are Dead Sea salt-based products good for skin?
Yes, Dead Sea salt-based products are suitable for skin. They help in reducing skin problems such as acne, irritation, eczema, spots, and psoriasis. Dead Sea minerals such as potassium, magnesium, and sodium hydrate your skin, making it supple healthy.
What makes Dead Sea salt special?
Dead Sea salt is gaining popularity as it has numerous benefits for the skin. It contains natural minerals such as calcium, magnesium, zinc, sulfur, and sodium. These minerals act as a natural exfoliator that cleanses pores, eliminates skin allergies, restores skin moisture, and glow. Apart from it, Dead Sea salt also has the properties of anti-aging.
Are Dead Sea salt-based products suitable for your hair?
Yes, Dead Sea salt-based products work well on hair too. It contains natural and effective minerals like sulfur, bromide, and iodine that are all good for hair. Sulfur is the main content that acts as a natural disinfectant, promotes hair growth, and increases the volume. It also removes dandruff resulting in soft and shiny hair.