Ponds Age Miracle Night Cream Review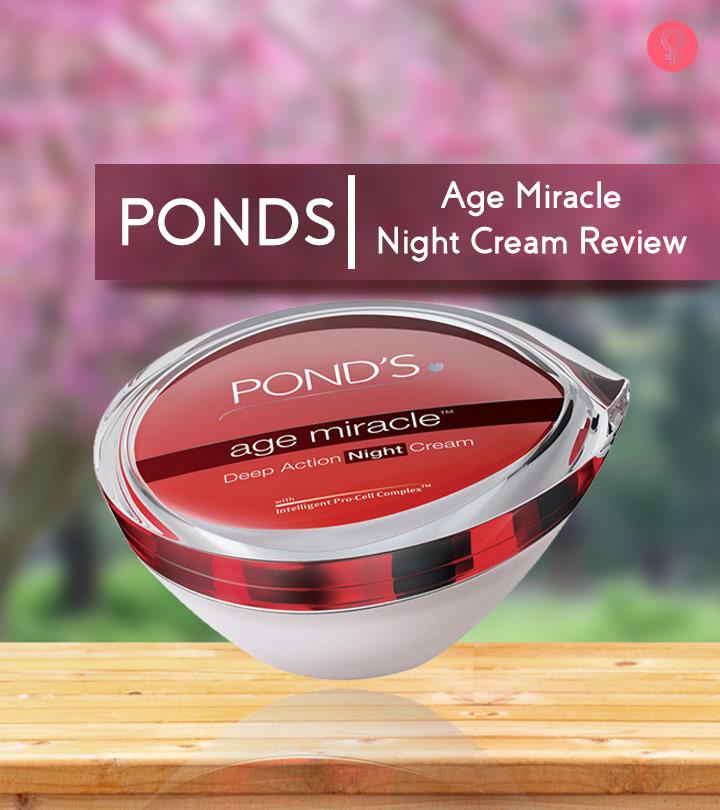 Have you ever wondered what the best time is to start using an anti-aging night cream? The answer is simple – it's never too early to start treating your skin with an anti-aging night treatment. Your 20s and 30s are just the right time to promote collagen build up in your skin and not allow wrinkles to set in. Before pollution, temperature changes, late nights, and your lifestyle starts to take a toll on your skin, invest in a hydrating night cream or serum. I tried the Ponds Age Miracle Night Cream and if you want to know how this product performs, read on to find out more.
Ponds Age Miracle Night Cream Review
The secret to looking up to 10 years younger is here. The Ponds Age Miracle Night Cream for wrinkle-free skin with reduced lines and age spots lets your skin renew itself while you sleep. This is a moisture-rich cream that works hard to repair damaged skin and promote cell renewal. It's enriched with Intelligent Pro-Cell Complex, CLA and collagen – leaving you with smooth and soft skin in just two weeks. Regular use of the Ponds Age Miracle Night Cream shows spectacular results – youthful skin that is free from dullness and the signs of aging. It's time to recapture the youthful radiance of your skin.
Features And Benefits
Ponds claims that its Age Miracle Night Cream offers the following features and benefits. Let's take a look.
Fights fine lines, dullness, and age spots
3x cell renewal power
Helps repair and rejuvenate skin
Contains ingredients like retinol and niacinamide
Gives you up to 10 years younger looking skin
Works from deep within to reduce fine lines and wrinkles
Packaging
The Ponds Age Miracle Night Cream comes in a huge cardboard box, which is red and silver in color. Its full ingredient list and other details are mentioned on this cover. The formula comes in a thick glass tub with a screw open red lid. There's also an inner plate to protect the product once you open the lid. Although the tub is sort of heavy, it is quite travel-friendly, and you won't have to worry about spills or leaks.
Ingredients
Water, Dimethicone crosspolymer/ Cyclopentasiloxane, Ethylhexyl methoxycinnamate, Glycerin, Caprylyl Methicone, PEG-10 Dimethicone/ Disteardimonium hectorite/ Cyclopentasiloxane, Isomerized Linoleic Acid, Caprylic/ Capric Triglycerides, Zinc Oxide/ Triethoxycaprylylsilane, Fragrance, Tetradibutyl Pentaerithrityl Hydroxyhydrocinnamate, Stearic acid, cholesterol, Mica/ Titanium Dioxide, Tocopheryl Acetate, Bisabolol, BHT, DMDM Hydantoin/ Iodopropynyl Butylcarbamate, Linoleic acid, Borago officinalis Seed Oil, Disodium EDTA, Retinyl Palmitate, Sodium Ascorbyl Phosphate, Butylene Glycol/ Carbomer/ Polysorbate 20/ Palmitoyl Oligopeptide/ Palmitoyl Tetrapeptide-7, Coriandrum sativum seed oil.
The ingredients that make this night cream potent include glycerin, niacinamide, dimethicone, retinyl palmitate, and AHAs. Just a heads up – what turned me off is the fact that it contains parfum and other dicey ingredients that may irritate the skin.
My Experience With Ponds Age Miracle Night Cream
I was on the hunt for a hydrating night cream for my thirsty skin – one with anti-aging properties because I thought, why not? I'm slowly approaching my mid-twenties, and I dream of having a poreless, smooth complexion, which is nothing short of perfection (much like what Korean women possess). I stumbled upon the Ponds Age Miracle Night Cream at my local drugstore, and I decided to give it a shot because I had tried a few products from Ponds in the past and they did suit me well. Here's my experience with this product. Read on to find out how this night cream fares.
Texture
The formula of this cream is milky white in color, and it has the consistency similar to that of whipped cream. It feels lightweight and non-sticky, so you don't have to worry about this cream making your skin greasy. It spreads easily and also gets absorbed into the skin without any difficulties.
Fragrance
It has a mild floral scent that bothers me because I prefer fragrance-free skin care products especially when it's to do with my night cream. The fact that it contains parfum is a huge letdown.
Efficacy
I applied this regularly every night for about a month, and I must say, my skin felt a whole lot softer, brighter, and more rejuvenated in the mornings. I have combination skin, and it seemed to work well on my skin type. I could see a subtle difference in my dark spots, and I believe the Niacinamide (which is a form of Vitamin B3) is responsible for their reduced appearance. It also provides the right amount of hydration and moisture so you can use it even if you have really oily skin.
The bottom line? I'm not quite sure if the Ponds Age Miracle fully works when it comes to fine lines and wrinkles because I don't have any yet, but it surely does rejuvenate my skin, giving it a healthy glow each morning. It does contain some impressive ingredients but also some very unnecessary elements that can cause irritation to sensitive skin.
Pros
Lightweight and gets easily absorbed into the skin
Improves the skin's texture with regular use
Suitable for all skin types, including mature skin
Leaves your skin looking fresh and radiant in the morning
Easily available
Contains ingredients like AHAs, retinol, and niacinamide
Good packaging
Affordable
Cons
Contains parfum
May irritate extremely sensitive skin
Overuse can lead to peeling of skin
No detailed information on how long to use it for optimal results
How To Use Ponds Age Miracle Night Cream?

Take a pearl-sized amount of the night cream on your finger.
Apply dots of the cream on your face and massage evenly using upward strokes.
Let the cream penetrate into the skin.
Repeat this every night to see reduced lines, wrinkles, and age spots.
Shelf Life: 24 months

Will I Recommend This Product?
Yes and no. I recommend the Ponds Age Miracle Night Cream to those of you who are in your early to mid-20s and are looking for a very basic and affordable anti-aging night treatment. However, if you have mature skin with evident signs of age spots, fine lines, and wrinkles, you will need something more potent and effective. If your skin is sensitive and prone to breakouts, I recommend you to steer clear of this cream.
Anti-ageing products do make some alluring promises, but not every product actually sticks up to its claims. It's essential to start using a treatment that works for your skin type and preserves your youthful skin. In order to do this, you need to understand what your skin needs and take a good look at the ingredients in your cream. Those were my thoughts on the Ponds Age Miracle Night Cream, and I hope you found this review helpful. Do you have a go-to night cream? If yes, let me know what your skin loves in the comments section below.
Recommended Articles
The following two tabs change content below.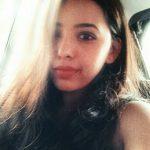 Esha Saxena is a writer, journalist, and a full-time wallflower. She holds a Master's degree in Media and Mass Communication and firmly believes that makeup is nothing less than art. Combining her love for writing with her passion for makeup, she brings to you reviews, techniques, and her ever-growing knowledge on this form of art. In her spare time, she loves reading, listening to obscure indie bands, and writing poetry – all of this while being a crazy dog lady.