How To Prevent And Remove Pimples/Acne – 21 Effective Methods
Pimples/Acne is the most dreaded skin problem that many of us face, isn't it?
It has been the woe of millions of women around the world and the most commonly complained about skin affliction at any dermatologist's clinic. It can be terribly embarrassing particularly when that ugly pimple pops up right before a special date, a party or some other important occasion that you are looking forward to. Frequent breakouts can also lower our sense of confidence and self-esteem.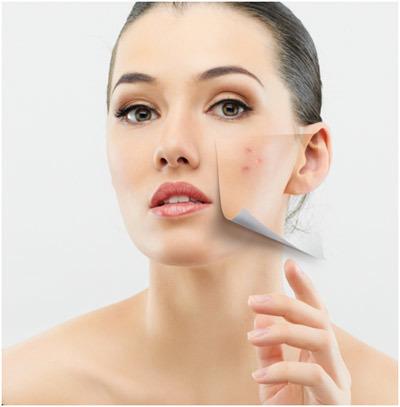 What are Pimples?
Pimples are small pustules or papules, skin lesions, inflammations of the skin, also known as zits or spots. They are a form or type of acne (a skin condition characterized by comedones - blackheads and whiteheads, nodules, cysts, scaly red skin etc.)
Pimples are usually seen on the face, back, chest and shoulders but may occur elsewhere. Pimples are usually painful especially when a new one is appearing. But the worst ones ever to happen to anyone are the pimples on face for they are the most embarrassing!
Causes for Pimples:
Pimples can result from different causes:
Excess secretion of sebum
Unclean skin and poor hygiene leading to bacterial infections
Clogging up of the pores of the skin from trapped oil, pollution, dirt and dust
Pore-clogging ("comedogenic") skin, cosmetics and makeup products
Accumulation of dead skin cells and grime buildup
Unhealthy lifestyle and dietary habits
Overloading the body with junk food
Not drinking enough water
Heredity
Though teenage acne (caused during a person's adolescent years primarily due to hormonal changes in the body) is very common, even adult female acne is a terrible nuisance and can be frustrating to deal with.
In fact, adult acne has now become a common skin affliction and can continue even until someone is well into her thirties or even forties. It is therefore a myth that you'll be acne-free when you are 30. Pimples and acne are the most common skin concern for oily and combination skin types but cannot be entirely ruled out for dry skin too.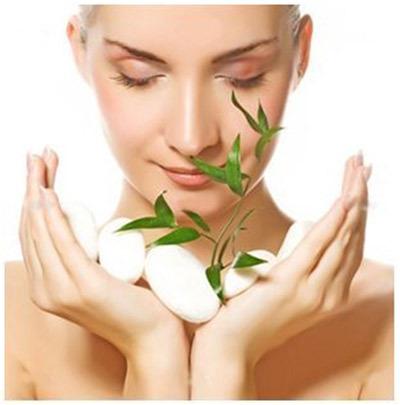 However, as we know "Prevention is better than Cure". These unwanted pimples and acne can be prevented if we stick to some basic rules and skin care strategies. By following some simple beauty tips we can effectively combat acne and pimples and perhaps even win our battle against the dreaded acne if it is not a hereditary problem.
A. How To Avoid Pimples:
There are a lot of ways as to how one can treat and avoid pimples. Some homemade beauty tips for pimples can be a solution over some chemical options available in the market. But follow the below steps to keep yourself free of pimples.
1. Keep your face clean at all times: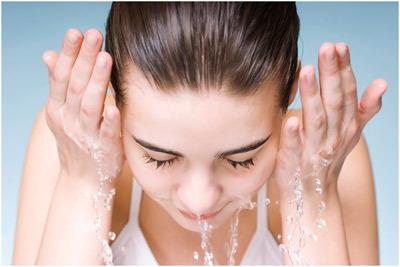 [ Read: Shahnaz Husain's Beauty Tips For Pimples ]
For those who have the problem of breakouts and pimples popping up now and then, it might be the result of not cleaning your skin properly. A gentle face cleanser should be used at least twice daily in the morning and night. If you are coming after a long day's work, it is also mandatory to wash your face to get rid it of all excess oil, makeup, grime, dirt and dust build up which is a common cause behind clogged pores and acne.
Makeup needs to be removed thoroughly before hitting the sack to minimize the recurrence of pimples.
Avoid soap as it can dry out the skin and further irritate it, this in turn leads to more oil production from the sebaceous glands which indirectly lead to acne and pimples. Overdoing the cleansing part can also cause the sebaceous glands to become more active and produce more sebum in turn; hence do not wash your face more than thrice a day.
Do not scrub or rub your skin hard. A mild soap-free cleanser used with lukewarm water (Do not use hot water) to clean and rinse the skin can effectively clear your pores and it gets rid of excess oil leaving your skin refreshed and less prone to acne and pimples.
Look for a product that contains one or more of these ingredients: Salicylic Acid, Tea tree oil, Neem, Turmeric, and Honey. Each of these fights pimples and acne.
Cetaphil, Aroma Magic, Neutrogena, Himalaya, Clean & Clear etc. have specific cleansing products to target and help pimple-prone skin.
After cleansing, follow up with an alcohol-free toner (any good brand) for regulating sebum and removing any leftover dirt from the skin. Rose water is a good option too.
2. Dirty Pillow Cases/ Towels can lead to acne!
Wondering why you are getting those pimples despite doing everything to prevent it? It might be from your dirty pillow covers!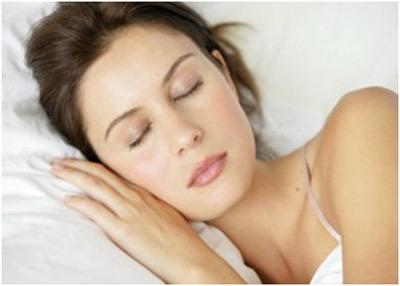 Not cleaning the pillow cases and bed sheets at regular intervals can aid bacterial growth very fast, thus causing breakouts. Dirty towels too are ripe for bacterial growth. Hence, make it a point to change your bed sheets, bed linen; pillow covers at least once every week.

Never use an unclean towel on your face after cleansing it to avoid infections and further inflammation if you have persisting acne or breakouts. Also make it a point to wash your makeup brushes and sponges frequently to the minimize chances of spreading the bacteria.
3. Use Non-Comedogenic Makeup and Skincare Products, Preferably Fragrance-free:
You would have understood that acne is most commonly caused by clogged pores which are perfectly suitable for bacteria to grow and flourish.
Several skin care and makeup products tend to block the skin's pores and also make it greasy, thus increasing chances of skin infection, irritation, inflammation and acne. Hence, we need to use non-comedogenic products (those which do not block the pores) to allow our skin to breathe. This will be mentioned on the label of the product itself.
These are also known as non-occlusive makeup products which will help you prevent cosmetic acne. Choose fragrance-free products to prevent skin irritations. Many reputed brands have such products which are oil-free at. Switch to these if you have to avoid pimples on face.
4. Do not Skip Moisturizer and Choose the Right Product: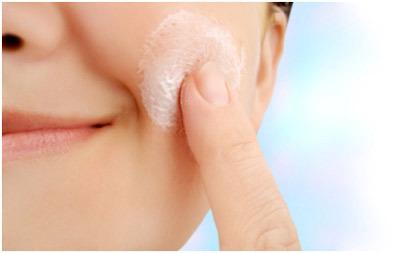 Contrary to popular belief, acne-prone skin needs moisturizing and hydration. Stripping the skin of the much-needed moisture will only further encourage the sebaceous glands to produce more oil (sebum) to compensate, thus leading to increased chances of getting acne.
Hence opt for an oil-free, lightweight, preferably non-comedogenic, water-based or gel-based moisturizer that hydrates the skin but does not make it oily and greasy. Apply a moisturizer after cleansing and toning. Brands like Neutrogena and Sebamed have the perfect products for pimple-prone skin.
5. Say 'Yes' to Exercise to Prevent Pimples: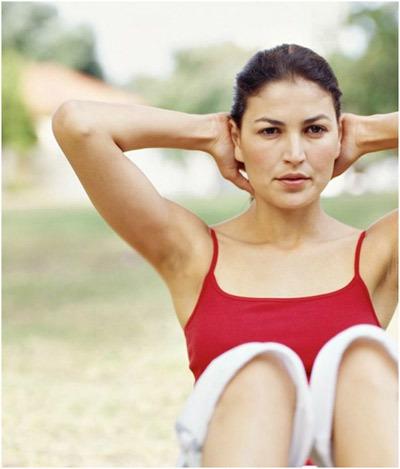 One of the causes of pimples and acne is increased stress. With the kind of hectic work lives we are in now, stress levels can go up frequently. Just 30 minutes of exercise daily can do you good not just for your general well-being but also by effectively reducing anxiety and stress, thus preventing the chance of breakouts as the hormone levels are kept in balance.
As you exercise, you also sweat and this helps to clean your pores. But do remember to wipe perspiration off with a clean towel and also take a shower if needed after a heavy workout session. Deep breathing is also immensely helpful.
6. Avoid touching your face: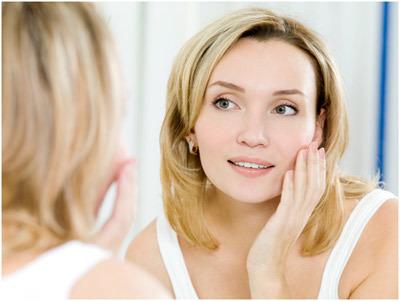 Make it a habit to keep your hands away from your face even if it requires some willpower initially. Do not rest your chin or cheeks on your hands as this habit can cause the bacteria to spread easily. Do not pop, pick or squeeze a pimple with your fingers to avoid further spread of infection and minimize chances of scarring. Bursting a pimple is a sure shot way to get that ugly scar.
In fact it can lead to permanent scarring. Always wash your hands with an antibacterial soap before touching your facial skin. Also, try to keep your hair away from your face if you have acne-related problems. It can be pulled back into a ponytail if needed.
7. Try to eat Healthy: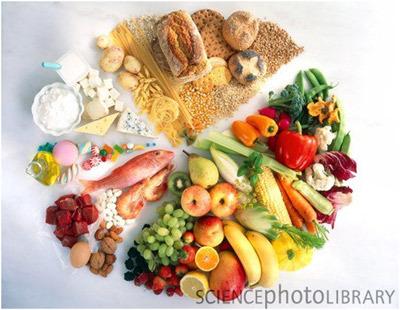 Stay away from junk and sugary foods, specially fried foods containing saturated fats; drink lots of water to stay hydrated and flush out impurities from the bloodstream and toxins (that can cause you to breakout) from your system.
Eat at least one fresh fruit daily and include green, leafy veggies, nuts; foods high on Vitamin A and C and whole grains in your diet. All these together will regulate the amount of oil that your skin produces, thus minimizing the risk of breakouts. This is an essential step when it comes to the question of how to reduce pimples occurrence!
The above tips will definitely help you prevent pimples, acne and breakouts.
B. Natural Remedies: How to Remove Pimples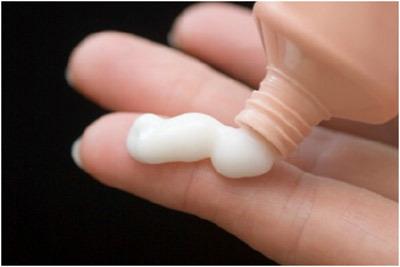 Besides some commonly prescribed over-the-counter pimple treatments, such as products containing salicylic acid, benzyol peroxide, sulfur, and antibacterial agents  such as Triclosan; topical antibiotics such as clindamycin, erythromycin, topical retinoids – retinoic acid creams or gels (tretinoin, Retin-A) etc., some simple home remedies can be tried to cure pimples naturally:
8. Orange: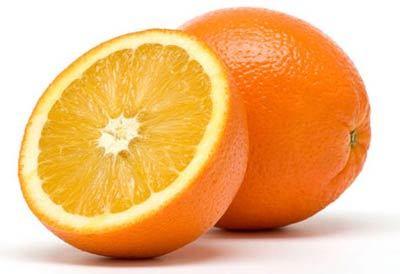 Dry orange peels under the sun for few days and make sure they turn crisp; now make a fine powder by grinding these in the mixer, store this powder in an airtight container. Use it every day by making a fine paste with this mixed with a little water and a pinch of turmeric to gently cleanse your face. You can use this instead of your face wash daily to acquire smooth, glowing, pimple-free skin. This certainly one of the most popular answers to the question of how to cure pimples.
9. Tooth paste: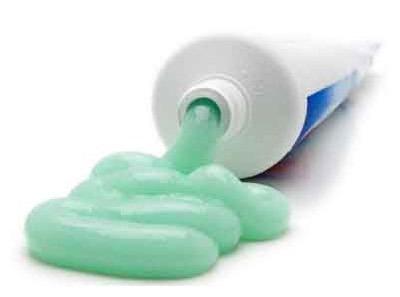 Toothpaste is known for getting rid of pimples. This easy home remedy can be tried when you get pimples. Simply dab a small amount of your toothpaste directly on the pimples using a clean finger after cleansing your face and leave this overnight. Rinse off in the morning. Make sure you use a regular tooth paste for this.
Make sure that it has to be dried up before you hit to bed and try to avoid resting your face on the pillow. Toothpaste can help to dry out pimples and it also reduces swelling faster.
10. Baking soda: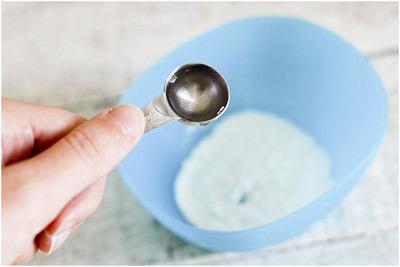 If you do not like the idea of toothpaste on your skin, another great alternative is to apply a paste of baking soda and water on your pimples.
Leave this paste overnight to allow the pimples to be dried out.
Baking soda is actually a very inexpensive and effective way to avoid pimples and acne.
11. Aloe Vera:
Our very own magical plant, Aloe Vera can be used for healing and soothing pimples.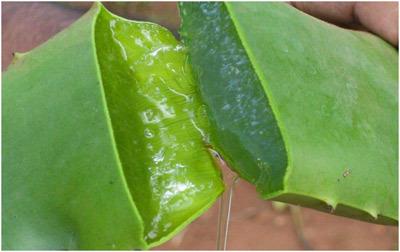 Extract the fresh Aloe Vera gel from the leaf and apply it directly on the affected areas once daily. Though it works a little slowly, it is effective in soothing inflamed skin and helps in skin cell regeneration. This is a sure shot answer for the question on how to avoid pimples naturally.
12. Ice cubes:
An ice cube, when rubbed gently on the skin helps to reduce inflammation and redness. It also closes open pores of the skin.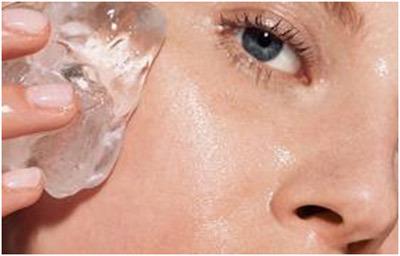 13. Mint Leaves: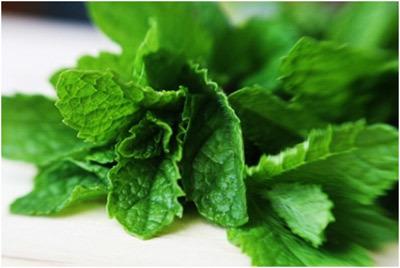 The juice of mint leaves is also useful when applied overnight on affected areas to get rid of acne and acne scars. This is an excellent remedy not just to remove pimples over night but is also the most effective answer to how to remove pimple marks.
14. Apple cider vinegar: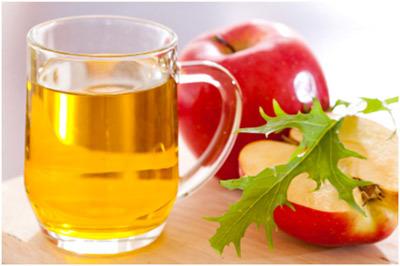 Natural apple cider vinegar regulates the pH of the skin and is a potent agent to cure pimples and also clear the skin of pimples and acne scars.
Add half a teaspoon of apple cider vinegar to a cup of water. Dip a cotton wool in it and gently apply by dabbing on all the affected areas, and let it remain overnight. Rinse off as usual in the morning.
15. Oatmeal: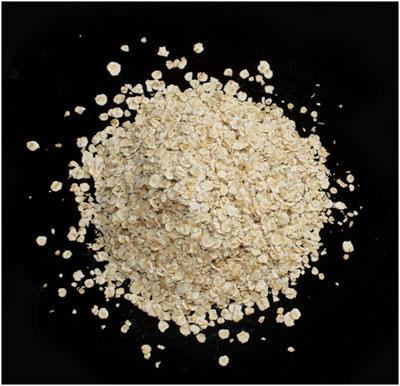 Oatmeal helps to effectively remove impurities from the skin; it acts as a gentle exfoliant, absorbs the excess oil from the skin and works great for clearing up pimples and acne.
Cook oatmeal as you usually do for eating and allow this to cool down. Use this as a face mask on cleansed skin, leave it for 10-15 minutes and rinse off. Then pat dry and apply toner and your regular moisturizer.
16. Garlic: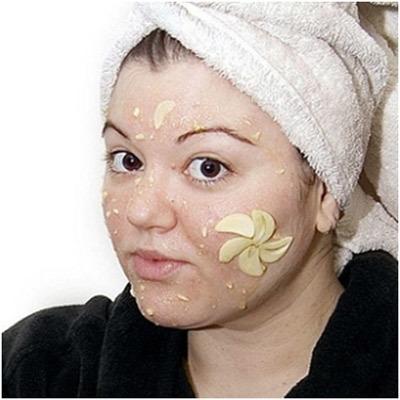 Garlic is known to help in case of pimples and acne. It is also known as the "acne killer".
Use a freshly sliced pod of garlic and apply it directly on the pimples in a gentle manner. Garlic juice can also be used. Leave this on for about 20-25 minutes and rinse off or wipe with a clean soft piece of wet cloth.
Some find the smell of garlic a bit bothersome but it surely is an effective natural cure for pimples. For those whose skin is extremely sensitive, applying garlic is not recommended.
17. Sandalwood: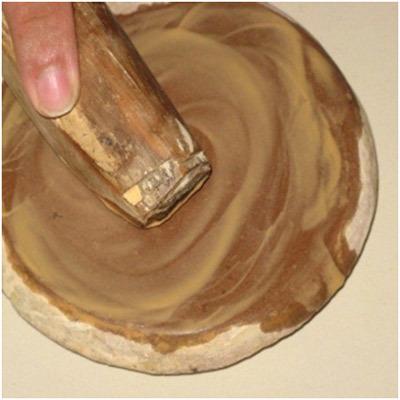 A paste of sandalwood mixed with rose water is an extremely useful natural remedy to cure pimples.
Just apply on the affected areas of your cleansed face, let it dry and rinse off. If done twice daily for a few days, a noticeable change can be seen. Sandalwood cools down inflamed skin and also absorbs excess oils.
Alternatively Fuller's Earth (also known as Multani Mitti) may be used to prevent breakouts. Besides utilizing the above-mentioned tips, you can also refer to Radha's article here to know two simple Do It Yourself (DIY) pimple treatments for oily skin that you can use to cure pimples.
C. Drug Store Products For Removing Acne:
18. Tea Tree oil: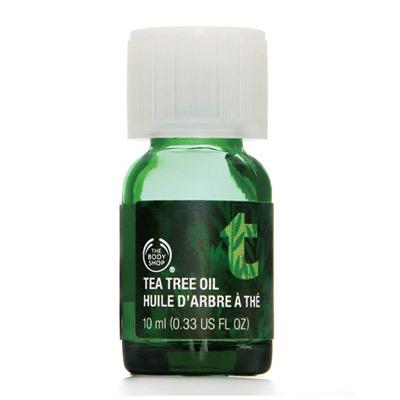 Tea Tree Oil is a very effective remedy for combating and curing pimples.
This pleasant-smelling essential oil derived from the Australian Melaleuca alternifolia tree's leaves has antiseptic, antibacterial, cosmetic and antifungal properties which is why it is a potent agent to help in fighting against acne and pimples. Remember that the tea tree oil should be used only for a topical application and should never be swallowed as this can lead to dire consequences.
Use it directly on the affected areas or you can dilute it and apply on your entire face. Here is Many brands sell tea tree oil and it is also available in most of the drugstores. I recommend The Body Shop Tea Tree oil.
19. The Aroma Magic Fairy Oil: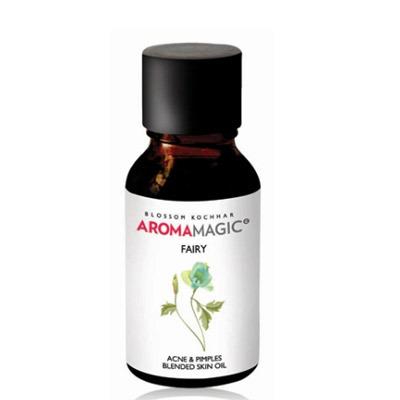 Product Description and Claim:
"It helps to reduce pustules, inflammation and blackheads. Its natural antibacterial properties help in reducing acne. It also helps to balance oily skin. The anti bacterial and antiseptic properties help to control external infection and its causes that are leading to acne."
Usage directions (as per what I did/ for curing pimples):
Cleanse your face well. Wet some cotton wool (in water or rose water) and use few drops of the Aroma Magic fairy oil on it. Now apply this on your face, dabbing it all over your face nicely and finish with wiping it. Next, take some more damp cotton wool, add 1-2 drops of this and gently dab on affected areas (pimples, acne etc.), by pressing the cotton wool gently on each area for 1-2 seconds each.
This worked really well for me in helping to clear my pimples and I still use it whenever that ugly pimple pops up. I have a sensitive skin and haven't experienced any kind of irritation or issues when applying this. Though it's on a pricey side, it is a very useful remedy for reducing pimples and skin inflammation.
20. Cetaphil Oily Skin Cleanser: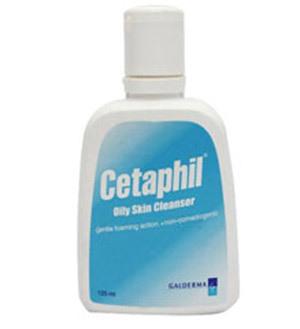 Cetaphil Oily Skin Cleanser is effective for cleansing oily, combination or blemished skin. Its gentle foaming action removes oil, dirt, skin debris and makeup drying skin. It is formulated to remove oil without affecting the skin barrier. It keeps moisturized. Cetaphil Oily Skin Cleanser does not clog pores and can also be used in together with acne medication.
21.  Neutrogena Oil Free Acne Face Wash: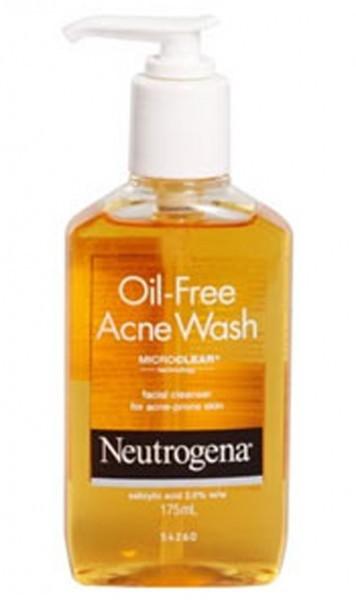 Neutrogena Oil Free Acne Face Wash's oil-free formula reaches to the deepest of pores and effectively cleanses them. The Salicylic acid in this Oil Free Acne Face Wash gently gets rid of any acne on your skin and also prevents the formation of future inflammations for a blemish free skin. Containing unique skin soothers it keeps your skin smooth and free from any irritation or over drying.
Here is a list of our best anti acne products.
Remember pimples cannot be avoided if a regular skin care regimen is not followed. Hence make sure you pamper and care your skin in all possible ways for it to love you back in return.
If the problem of acne still persists, consider visiting a good dermatologist who will assess your acne condition and also a general physician to detect if severe hormonal problems are causing it.
Share on Facebook
Share on Pinterest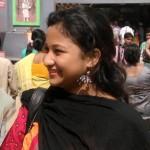 Vibrant, lively, fun-loving, talkative, caring and an independent thinker!