Picture this. You go to a party and try to resist all the good food around. You succeed mostly but then a helping of extra cheese or that delicious dessert piece cannot be prevented! The next time you check your weight it hits you that it hasn't really budged much. That is when the guilt kicks in. Everyone has been there. Every woman desires to lose weight and look beautiful but temptation and laziness always gets in the way.
Obesity is a common problem; it is a chronic disease like diabetes and heart ailments because it is really difficult to cure obesity. The dangerous part is obesity leads to many other health complications, so it has to stop anyhow. Blame all amazing restaurants, junk food joints and ice cream parlours with their lip-smacking food for this situation. This problem has gotten even worse now. It is getting equally common in adults as in kids. Though you hear every third person asking you to lose weight you still don't seem to pay heed to it.
Reason: Reducing weight has always been a challenging issue. It takes a lot to give up bad habits after all. It took me 2 years to realize that I MUST stop eating and start losing weight.
To find out whether you suffer from obesity or not, read the following. As an obese person (that is, if you are one), you will definitely have one or more of the following experiences:
You might not be very comfortable wearing tight fitted clothes as it shows off your extra fat.
You tend to lose your confidence. When you meet new people, also when your relatives or friends advise you to lose weight which is a bit embarrassing and reduces your level of confidence even more.
Health related problems – If you're not fit, you would indeed come across health-related common problems like strokes, diabetes or blood pressure.
Pigmentation – Obese people are often found to have pigmentation on their face or body. This is due to improper nutrients intake and junk food they consume.
Improper menstruation cycle – Obesity is a very common reason behind improper menstrual cycle and delayed pregnancy in obese women.
Scary as these indicators may sound, there sure is a sigh of relief. Losing weight sure is difficult, but not as difficult as you think it to be. With a conscious effort, you can lose weight easily.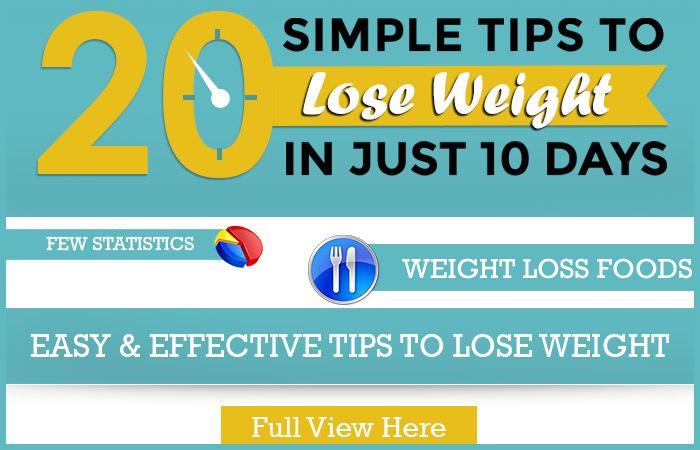 Click here to view an enlarged version of this infographic
How to Lose Weight in 10 Days at Home:
For starters, here is a 10 days' routine for you. It demonstrates what you should be eating, at what time and in what quantities:
| | | | | | | |
| --- | --- | --- | --- | --- | --- | --- |
| Days | Morning beverage | Breakfast (within 9 am) | Lunch (within 1.30 pm) | Evening beverage | Evening intake( by 5) | Dinner (within 9) |
| Day 1 | Hot lime juice with honey | Oats or protein meal* | Small cup of rice + 3 different steamed vegetables (avoid potatoes) + 1 or 2 chapattis | Green tea without sugar | Small cup of sprouts (or) fiber content fruits | 2 to 3 chapattis(numbers depend on your intake but not more than 3) |
| Day 2 | '' | '' | '' | '' | '' | '' |
| Day 3 | '' | '' | '' | '' | '' | '' |
| Day 4 | Hot lime juice with honey (or) green tea without sugar | Protein meal* | 1 medium cup of wheat rice + 1 chapati+Steamed veg or veg salad | '' | A cup of veg salad +2 chapattis | A cup of veg salad+2 chapattis |
| Day 5 | '' | '' | '' | '' | '' | '' |
| Day 6 | '' | '' | '' | '' | '' | '' |
| Day 7 | Green tea | Protein meal* | 1 medium cup of wheat rice (or)2 chapattis + 1 cup of raw veg salad | '' | A small cup of sprouts(or)A small cup of fiber containing fruits | Protein meal* |
| Day 8 | '' | '' | '' | '' | '' | '' |
| Day 9 | '' | '' | '' | '' | '' | '' |
| Day 10 | '' | '' | '' | '' | '' | '' |
Protein meal*- a protein meal can be sprouts which are rich in protein (or) shakes made with soy proteins.
[ Read: How To Lose Weight At Home ]
Quick Recipe for Homemade Protein Shake:
Ingredients you need:
120 ml of skimmed milk
120 ml of soy milk
3 spoons of oat meal
Cardamom or vanilla essence
Recipe:
Step 1:
Add 120 ml of skimmed milk, 120 ml of soy milk, 3 spoons of oat meal and 1 drop of vanilla essence or 2 cardamoms into a blender together.
Step 2:
Blend the mixture for 60 seconds and drink it immediately.
This is the most commonly followed recipe of protein shake. However, you can try and explore other options as well. The idea is to intake protein. Now how you do it, we leave that up to you.
Curious about how this works? For your better understanding, we have illustrated all the details of that 10-day calendar below.
1. Hot lime water with honey (or) Green tea when consumed on an empty stomach, regulates metabolism. Hence they help in reducing weight. This makes it necessary to consume it as a part of the weight loss program.
2. Consuming oats or protein meal instead of dosa or idly or your regular other breakfast helps control and reduce your calories intake. Again, these food items make for a healthy and nutritious breakfast. At the same time, they are good source of proteins which enhance weight loss. Protein helps keeping you full for longer. This helps control your untimely hunger pangs.
3. The first three days' calendar requires you to make moderate changes to your normal routine. There is a reason behind this. It's difficult to change your eating habit drastically overnight. Hence, it is necessary to slowly minimize the food consumed and so we do over a period of 3 days. Since day one is when you start up with your weight loss program, having a cup of rice along with chapatti will reduce your hunger, fulfill your carbs craving to some extent. The three different steamed vegetables will give you extra fullness with low calories.
The following two tabs change content below.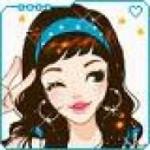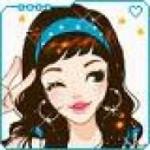 Latest posts by Nithila AP Yadav (see all)